Adoption Is Going To The Dogs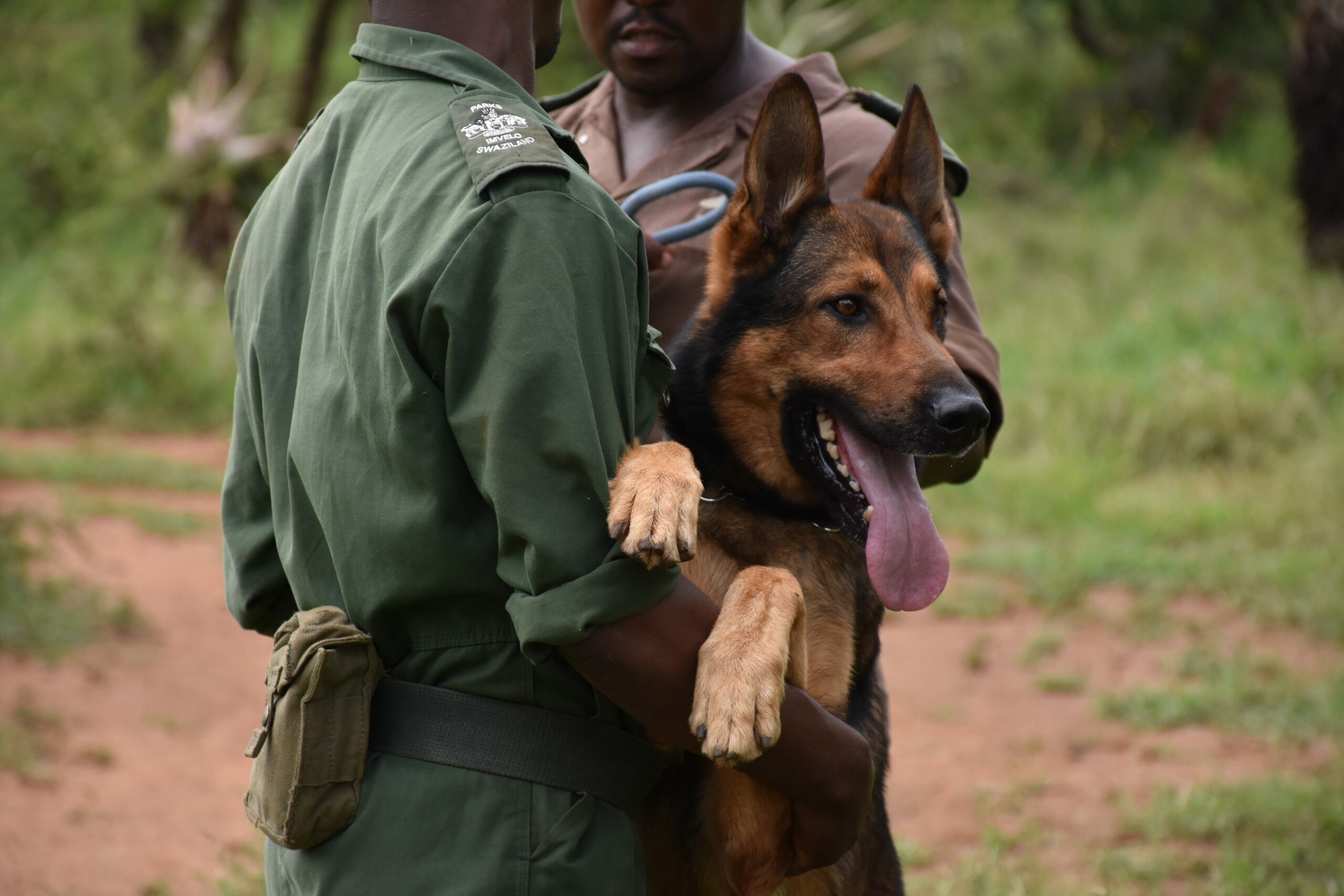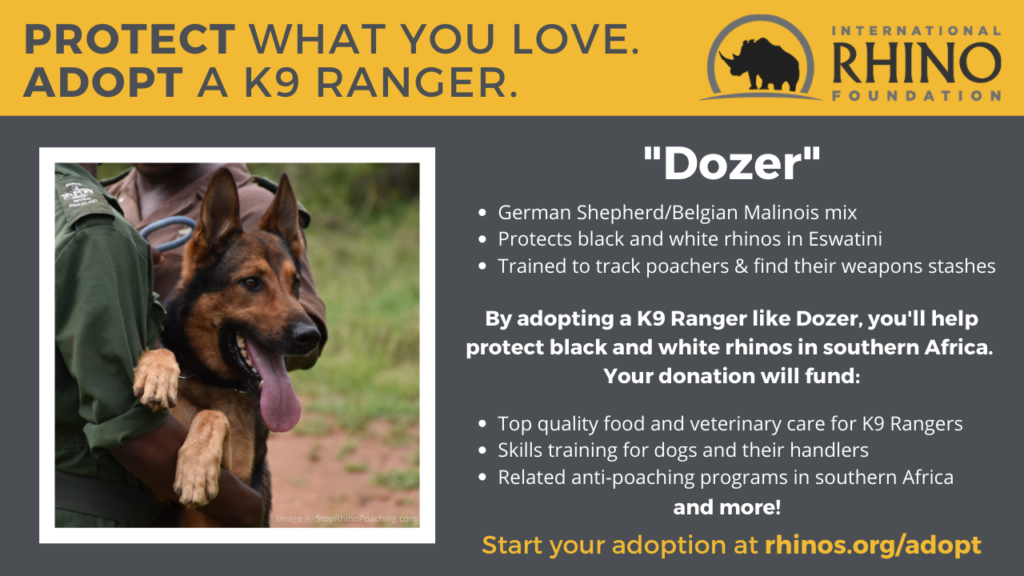 You can now adopt a Rhino Dog! By adopting a K9 unit, you will help pay for training of rhino dogs and their handlers, care of these wonderful canines that protect rhinos, and deploy more units to the field to stop poachers.
Adoptions make a great holiday gift. You can order right up to the holiday and give a digital certificate of the adoption as well as a digital photo and bio of the adoptee. An adoption sticker will also arrive in the mail as an additional thank you from IRF.
You can now adopt a K9 Ranger like Dozer. Dozer is a German Shepherd/Belgian Malinois cross – a mix well known for their human tracking abilities and strength to apprehend dangerous poachers. He's also one of the newest frontline soldiers in the fight to save Africa's rhinos.
Dozer in training, at play, and on patrol.
IRF sponsored Dozer, a trained detection dog, in 2018 for Eswatini's Big Game Parks. We also provide funding for Dozer's food, supplies, veterinary care, and training for four dog handlers. Dozer and his handler share a special bond which makes them instrumental in anti- poaching and enforcement operations in Big Game Parks' reserves, where no rhinos have been poached in five years.
K9 units have made a major impact, arresting poachers and keeping rhinos safe. Adopt today and put more units in the field.
In addition to K9s like Dozer, you can adopt a black rhino like Rocky or a Javan Rhino like Moufasa as well as three of the Sumatran rhinos at the Sumatran Rhino Sanctuary – Bina, Ratu or Harapan.
Introduce someone to wildlife conservation with a gift that will make an impact now and into the future. We are stronger with you!