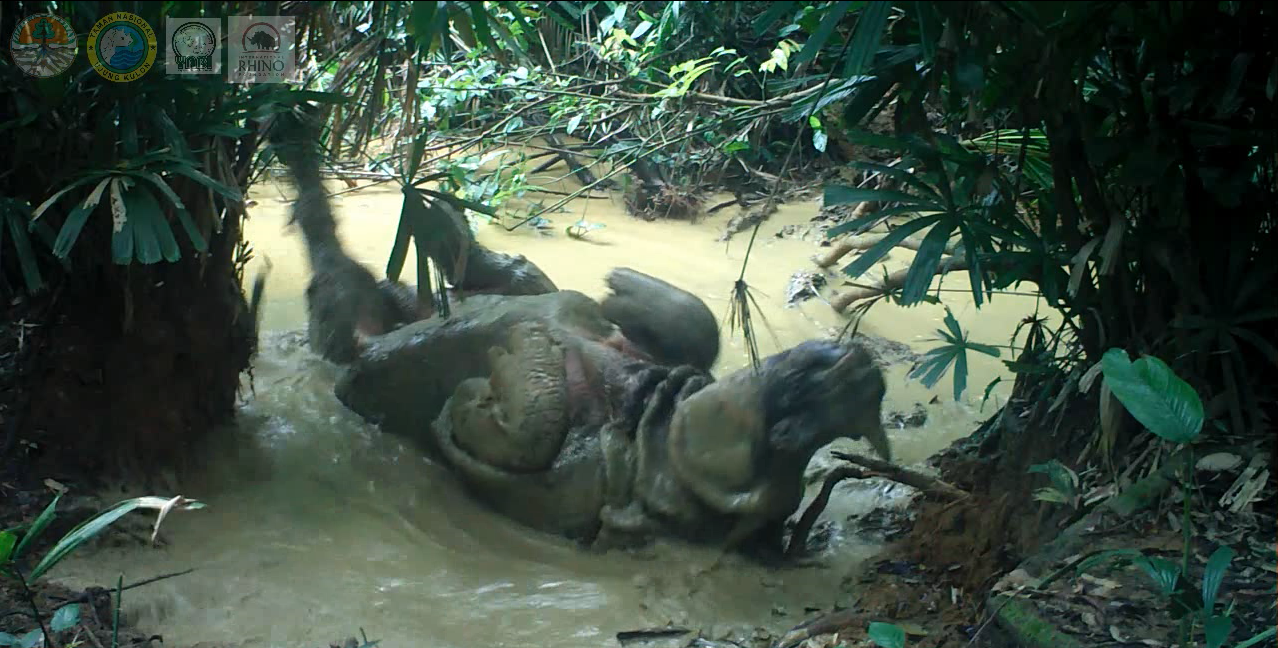 Javan Rhino
Once found throughout southeast Asia, Javan rhinos are now Critically Endangered and only found in Indonesia's Ujung Kulon National Park.
Earlier this year, a seven-year old male Javan rhino named "Mustofa" became an international sensation when a video of him rolling in the mud went viral. Wallowing is typical behavior for all rhinos – the mud helps them cool off and protects their skin from insects and the sun. But Mustofa's video was special because it was so rare. This young male is one of only 75 Javan rhinos left on the planet.
You can symbolically adopt a Javan rhino – like Mustofa – either in your own name, or as a gift for a relative or friend who supports wildlife conservation.
For each adoption, you'll receive:
A digital certificate to print

A digital photo of your adopted rhino to share on social media

A bio on your adopted rhino

An exclusive rhino adoption sticker
By adopting a Javan rhino like Mustofa today, you'll help protect this critically endangered species. Your donation will fund:
Javan rhino monitoring and camera-trap program
24/7 anti-poaching protection on land and by sea
Research and habitat restoration projects
Mustofa
These shy, jungle-dwelling rhinos once ranged throughout Southeast Asia, but today, only one small group survives. The world's sole remaining population of the Critically Endangered Javan rhino lives in Ujung Kulon National Park on the island of Java, in Indonesia. The species' initial decline was caused by poaching and habitat loss. But now, the greatest threat to Javan rhinos is that the entire population exists in a single site, making it susceptible to small population effects and catastrophic events, like disease outbreaks, earthquakes, tsunamis, and volcanic eruptions.
In addition to supporting the Javan rhino monitoring program, we also fund terrestrial and marine Rhino Protection Units – elite anti-poaching teams that continuously patrol the park and its long coastline, monitoring rhinos, removing traps and snares, and apprehending poachers and encroachers.