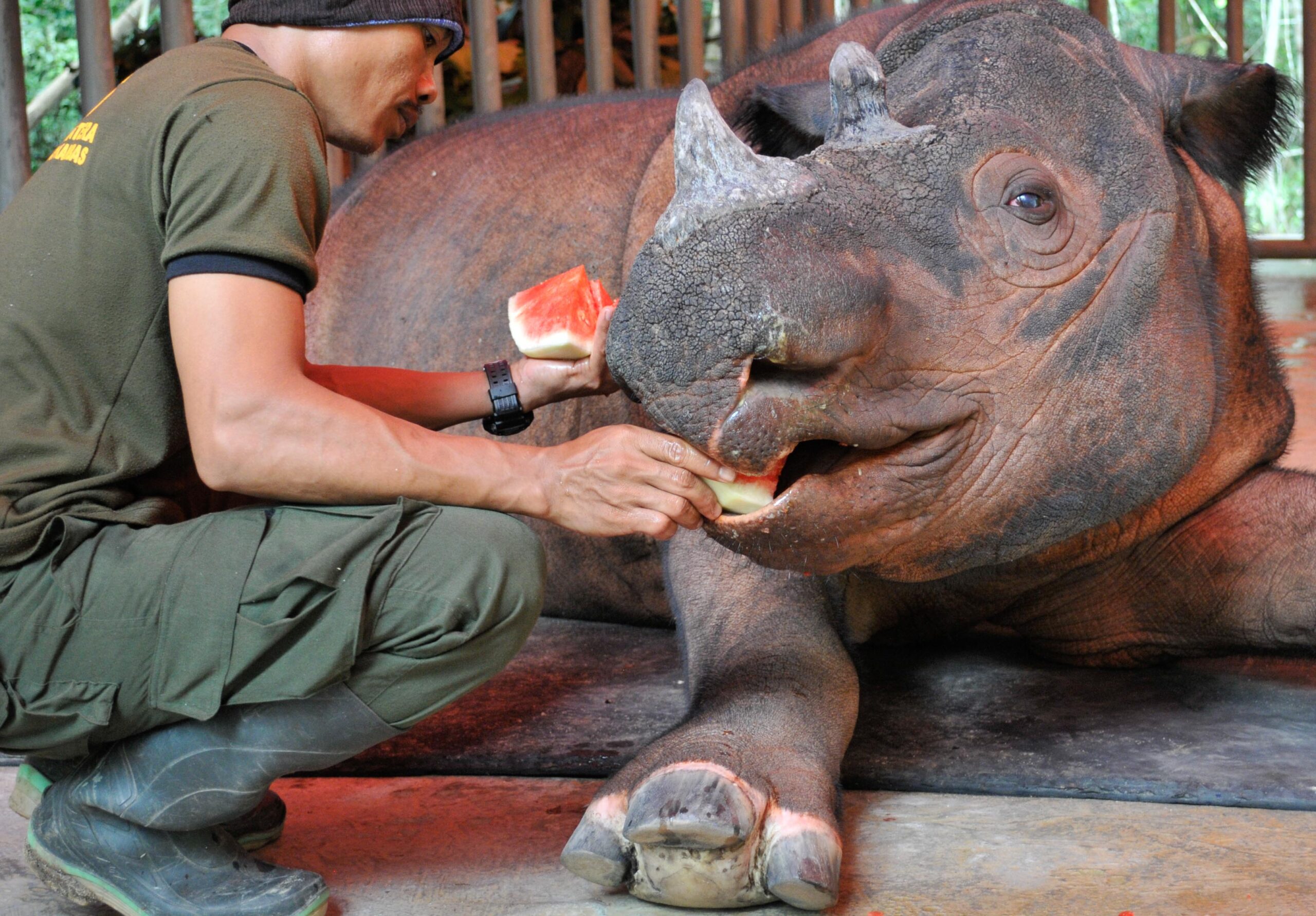 Harapan
Sumatran rhinos are the smallest and furriest of all rhino species. They live in the dense, tropical forests of Indonesia and are Asia's only two-horned rhino.
Harapan is well known in the United States as he was born at the Cincinnati Zoo, and captured the hearts of all who were lucky enough to meet him. In 2007 "Harry," as he's known to friends, made the long journey to the Sumatran Rhino Sanctuary (SRS) in Way kambas, Indonesia to help his species survive.
You can symbolically adopt Harapan the Sumatran rhino either in your own name, or as a gift for a relative or friend who supports wildlife conservation.
FOR EACH ADOPTION YOU WILL RECEIVE:
A digital certificate to print
A digital photo of your adopted rhino to share on social media
A bio on your adopted rhino
An exclusive rhino adoption sticker
By adopting Harapan today, you'll help save Sumatran rhinos from extinction. Your donation will fund:
Care for Harry and the other rhinos at the sanctuary
Continued research and breeding efforts and
Protection of wild Sumatran rhinos and their habitat.
Harapan's Story
At the SRS, Harry and the other six resident rhinos live in large, open forest areas, where they can forage for plants and wallow in mud, while remaining secure and protected. Not only can the resident rhinos live within their natural habitat at the SRS, but they also have access to other rhinos in the conservation breeding program. With fewer than 80 wild Sumatran rhinos remaining, the conservation breeding program at the SRS is vital to the species.