Three Generations Roam Manas National Park in India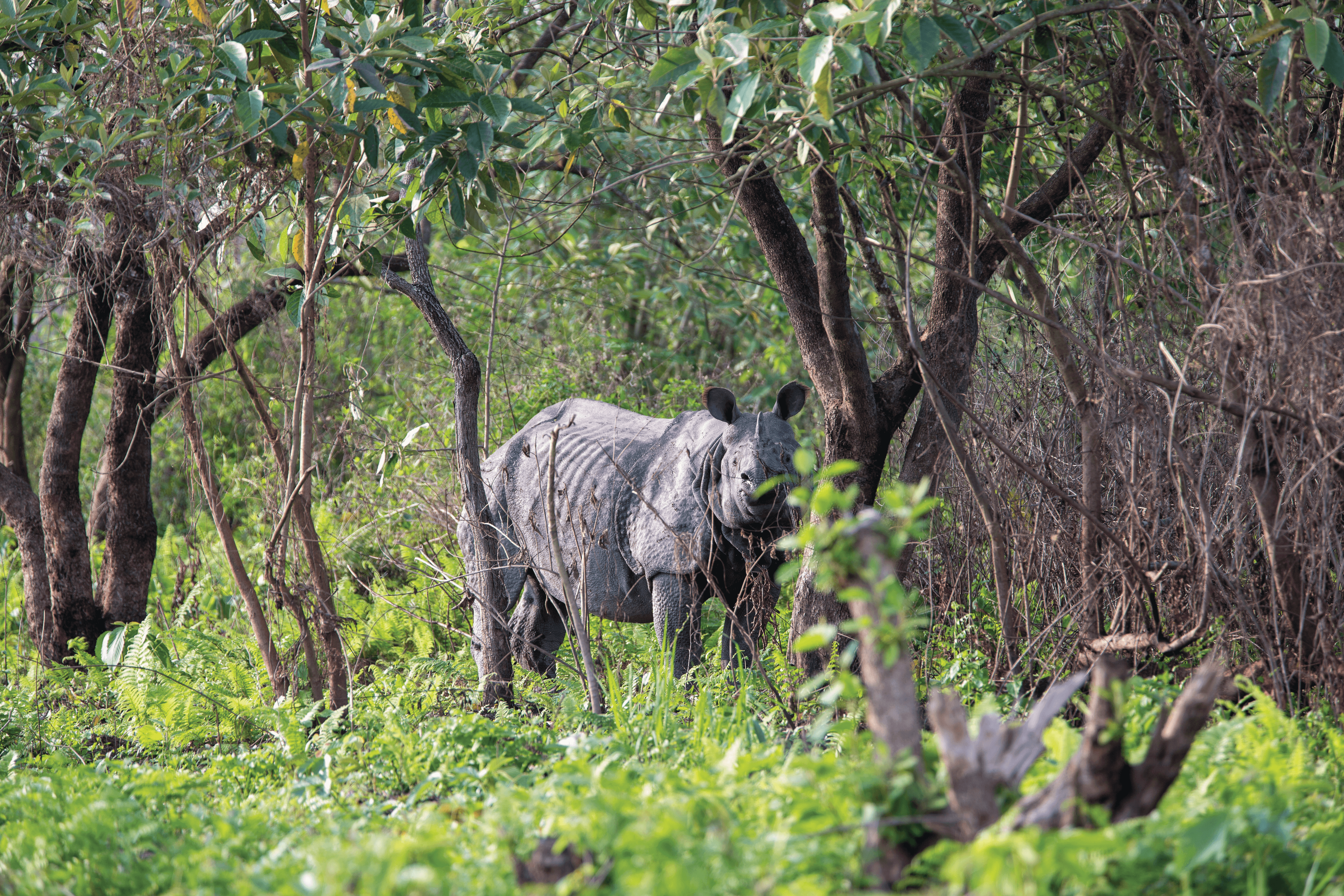 In the foothills of the Himalayas, across the Manas River from the kingdom of Bhutan, lies one of India's most remote protected areas, Manas National Park. A haven for threatened wildlife, including tigers, buffalo, elephants, clouded leopard and golden langurs and a traditional home for the greater one-horned rhino. But in 2005, there were no rhinos left in the park.
Manas is in Assam, India and borders Bhutan as well. The area has experienced instability due to socio-political unrest in the vicinity of the park. Poaching incursions take advantage of the proximity to the border and the ability to evade authorities enroute to black markets in China.
The Indian Rhino Vision 2020 (IRV2020) program was established to increase the rhino population in Assam to 3,000 by establishing populations in new areas. Thanks to this initiative, rhinos are now found in four Protected Areas in Assam: Pabitora Wildlife Reserve, Rajiv Gandhi Orang National Park, Kaziranga National Park, and Manas National Park.
Manas National Park is rich with biodiversity and is again a haven for rhinos. Photos by Jeremy Dwyer-Lindgren.
Bringing rhinos back to Manas was never going to be easy. IRV2020 identified the need for habitat and security assessments and it was crucial to engage local community organizations as well as government and park authorities to implement improved security.
Ganga, a female rhino, arrived on her own in Manas early into this work in 2007. She was joined by the first translocation of rhinos in 2008 to establish an initial population of 18.
In 2012, Manas faced unrest in the area again, leading to an increase in poaching. Despite the losses, the second generation began emerging over this period. Ganga gave birth to a female calf.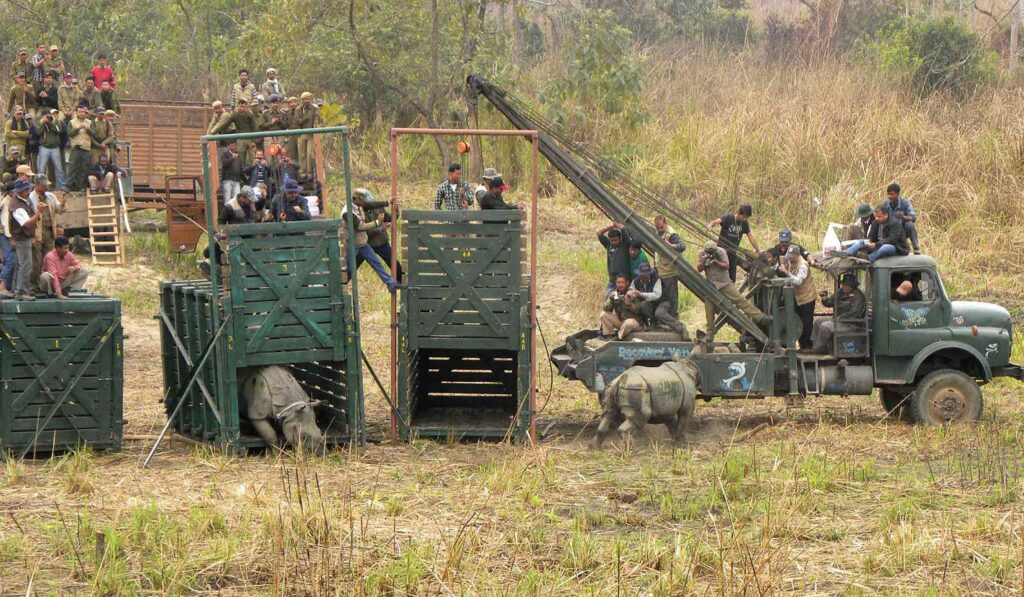 Groups partnering with IRF on the IRV2020 program have worked to continuously improve protection and enforcement as well as habitat management over the course of the program. Poaching significantly decreased in 2018 and 2019 – the results of the Bodoland Territorial Council Government, with proactive support from the Assam Government coordinating efforts to combat wildlife crime across Assam. So far in 2020, only 2 rhinos were lost to poaching in Assam, India and none so far in Manas.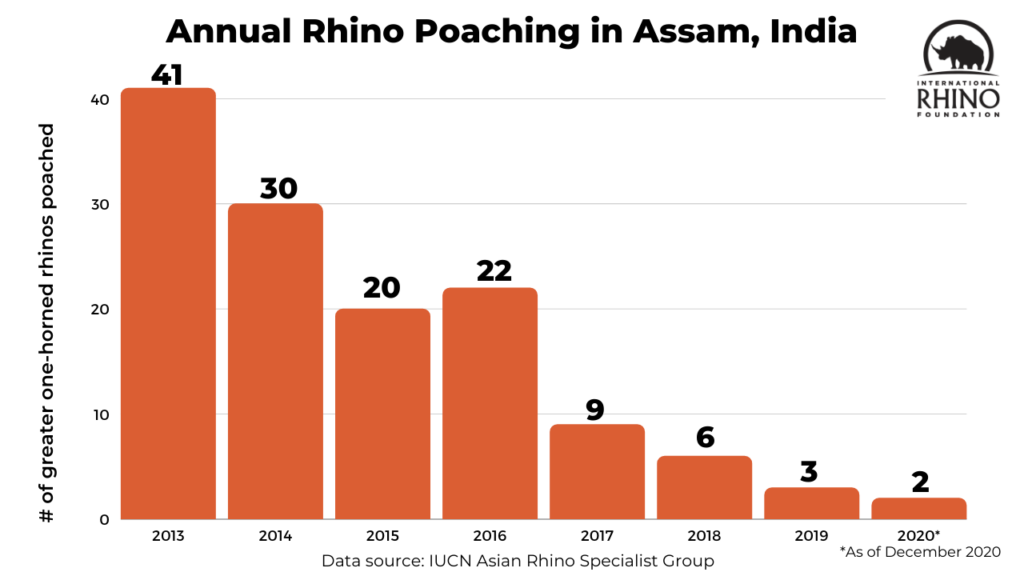 The third generation of rhinos began appearing in the national park in 2017 with several births. Ganga's female calf reached maturity and gave birth to her own male calf. There are now a total of 44 greater one-horned rhinos in Manas and hope for continued growth into the future.
A donation today will ensure the next generation grows up in Manas and that populations of greater one-horned rhinos will continue to increase in India and Nepal.