World rhino day
World Rhino Day is September 22!
World Rhino Day is a day of awareness for all five rhino species and the work being done to save them. Since 2011, World Rhino Day has been celebrated internationally on September 22nd by rhino experts and advocates around the world! On World Rhino Day, the International Rhino Foundation celebrates the five species rhinos and all those who care about them. Join us on Team Rhino as we 'keep the five alive.'
World Rhino Day 2022
World Rhino Day is on Thursday, September 22, 2022. Please join us online as we'll be sharing news, stories and posts about rhinos all day.
A great way to celebrate World Rhino Day is to watch our annual State of the Rhino Address with IRF's Executive Director, Nina Fascione.
We'd also love to hear about your plans to celebrate World Rhino Day, make sure to tag us or send us your photos.
Ways to Help for World Rhino Day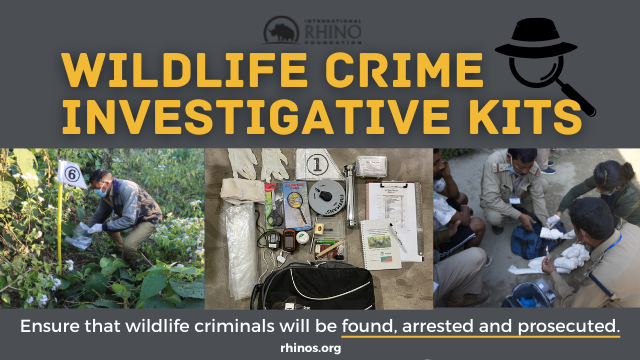 This year for World Rhino Day, we're working to raise $10,000 to purchase wildlife crime investigative kits for forest officers in India. You can help ensure that wildlife criminals will be found, arrested and prosecuted by purchasing an Investigative Kit for forest guards in India. Each kit costs $500 and includes all the equipment officers need to investigate a wildlife crime scene and collect evidence that will be legally admissible in a court case.
In honor of World Rhino Day, we hope to purchase 20 kits – 2 for each rhino range unit in Northeast India. Can you help? You can purchase an entire kit yourself, or make a contribution of any amount towards a kit.
Help Spread Awareness for Rhinos:
We've created a social media toolkit for World Rhino Day with graphics and captions ready to go – and we've added new materials from State of the Rhino! We love seeing the creativity of Team Rhino and look forward to seeing your own unique rhino posts each year. Make sure to tag us (Facebook: @InternationalRhinoFoundation ; Twitter & Instagram: @rhinosirf) and/or use the World Rhino Day hashtags: #WorldRhinoDay #WRD2022 #TeamRhino #KeeptheFiveAlive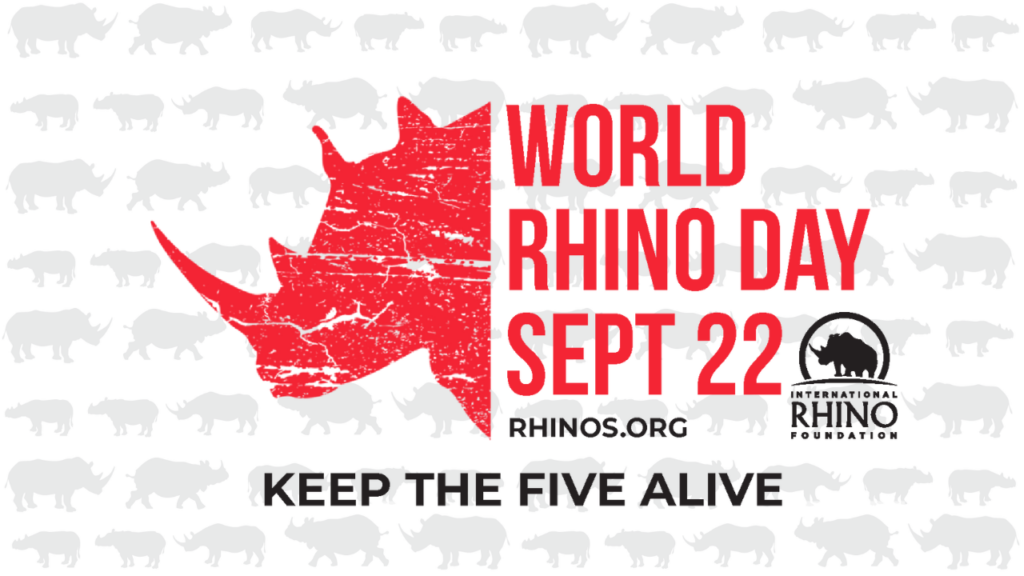 Support Rhino Conservation with a Limited Edition Plush!
Celebrate the birth of the Critically Endangered Sumatran rhino at the Sumatran Rhino Sanctuary in Indonesia. With fewer than 80 remaining, the plush we're calling Peray, offers hope for her species. Bring home this cuddly memento of this monumental birth. Brought to you by Makeship, this plush is only available for a limited time!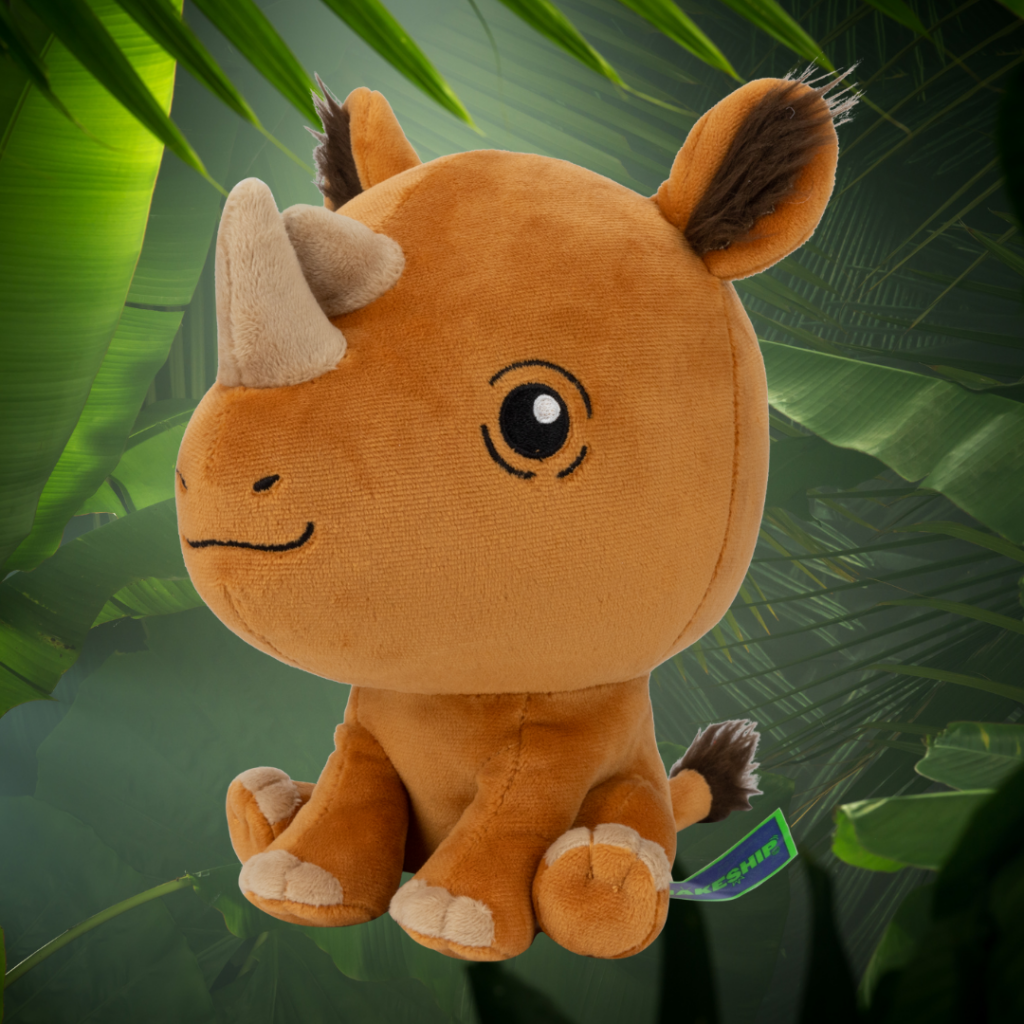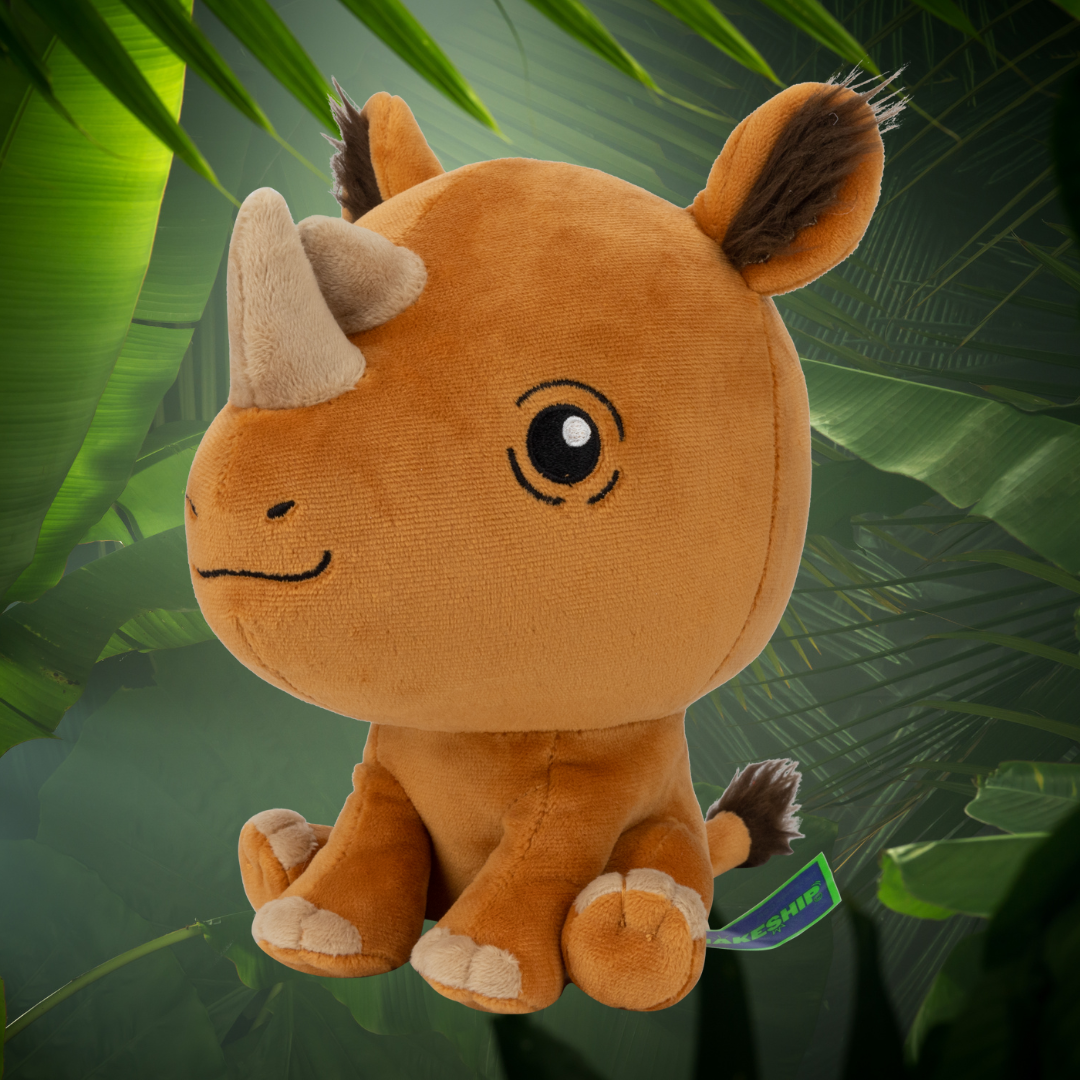 Stay Informed:
Get up to date on current rhino conservation trends with our newly released State of the Rhino Report. Stay up to date by subscribing to our monthly e-newsletter, weekly blog, or following us on social media: (Facebook, Twitter, Instagram, LinkedIn, and YouTube).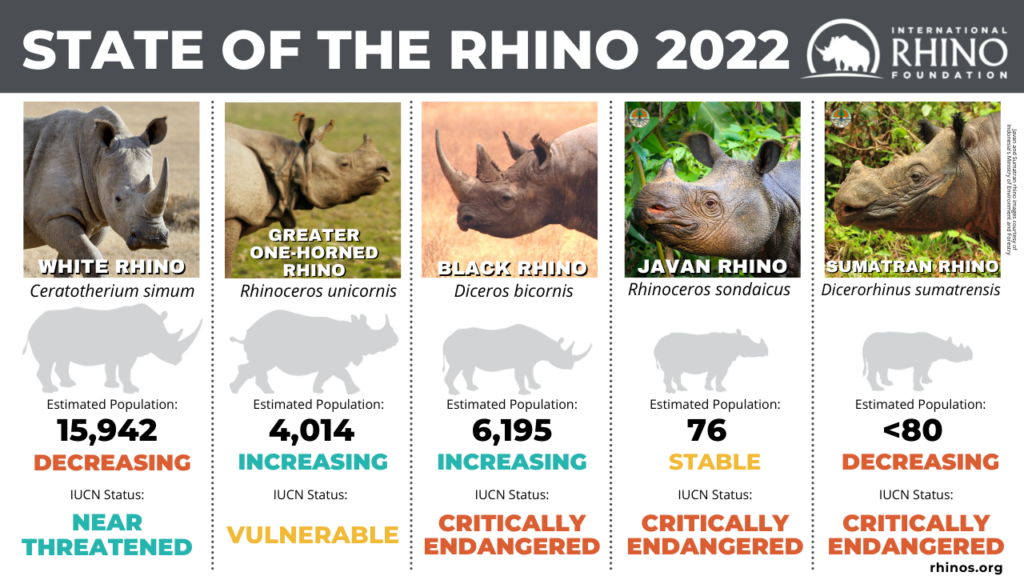 Wear the Gear:
Show everyone you're a part of Team Rhino by wearing your favorite rhino items. We've got new colors of Team Rhino shirts, IRF hats, and even some rhino gear for your four-legged friends!
Thanks for your support Team Rhino!
---
Interested in joining Team Rhino as a World Rhino Day sponsor? Email us!
---