World Rhino Day is September 22!
World Rhino Day is a day of awareness for all five rhino species and the work being done to save them. Since 2011, World Rhino Day has been celebrated internationally on September 22nd by rhino experts and advocates around the world! On World Rhino Day, the International Rhino Foundation celebrates the five species rhinos and all those who care about them. Join us on Team Rhino as we 'keep the five alive.'
World Rhino Day 2023
World Rhino Day is on Friday, September 22, 2023. Please join us online as we'll be sharing news, stories and posts about rhinos all day.
Help Rhinos this World Rhino Day
This World Rhino Day, we're striving to raise $20,000 to keep rhino populations around the world safe and growing. Every dollar you donate will make a difference. And, to celebrate World Rhino Day, two generous IRF donors have agreed to match every gift you make, dollar for dollar. That means your gift will go twice as far and make double the impact for rhinos!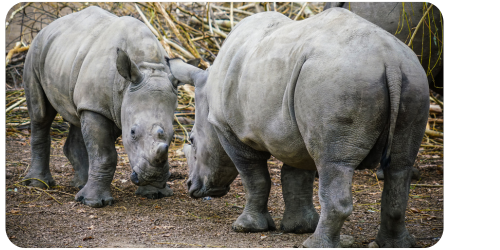 $5 can purchase one microchip to be implanted into a rhino's horn in Zimbabwe, so monitors can track and protect the animal.
$25 can pay for hiking boots for a ranger to walk hundreds of miles on patrol in Namibia's arid desert, keeping rhinos safe.
$50 can buy food and supplies for a sniffer dog that tracks poachers in Southern African rhino reserves.
$250 can provide a one-month supply of medicine and supplements for all 8 rhinos at the Sumatran Rhino Sanctuary in Indonesia, some of the last of their species.
$500 can purchase a motorbike for rangers investigating illegal wildlife crimes in India.
With your help, we can save rhinos from extinction. Thank you for joining us!
Thanks for your support Team Rhino!
Ways to Celebrate World Rhino Day
Stay Informed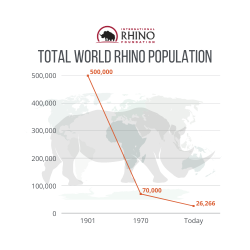 Get up to date on current rhino conservation trends with our newly released State of the Rhino Report. Stay up to date by subscribing to our monthly e-newsletter, weekly blog, or following us on social media: (Facebook, Twitter, Instagram, LinkedIn, and YouTube).
Help Spread Awareness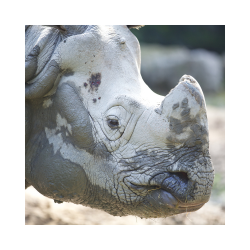 Share our posts or make one of your own and make sure to tag us (Facebook: @InternationalRhinoFoundation ; Twitter & Instagram: @rhinosirf) and/or use the World Rhino Day hashtags: #WorldRhinoDay #WRD2023 #TeamRhino #KeeptheFiveAlive
Wear the Gear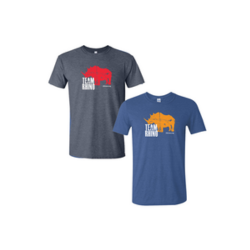 Show everyone you're a part of Team Rhino by wearing your favorite rhino items. We've got new colors of Team Rhino shirts, IRF hats, and even some rhino gear for your four-legged friends! All items, except on-demand items, are 20% off all of September to celebrate World Rhino Day.
World Rhino Day Event for Kids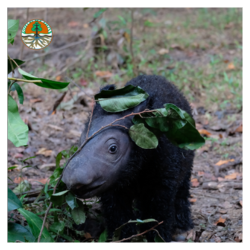 Exploring by the Seat of your Pants
Join IRF for this lesson hosted by Exploring by the Seat of your Pants, to learn about conservation efforts we are undertaking to protect the Sumatran and Javan rhinos.
Date: Friday, September 22nd
Time: 10:00-10:45 AM EST
---