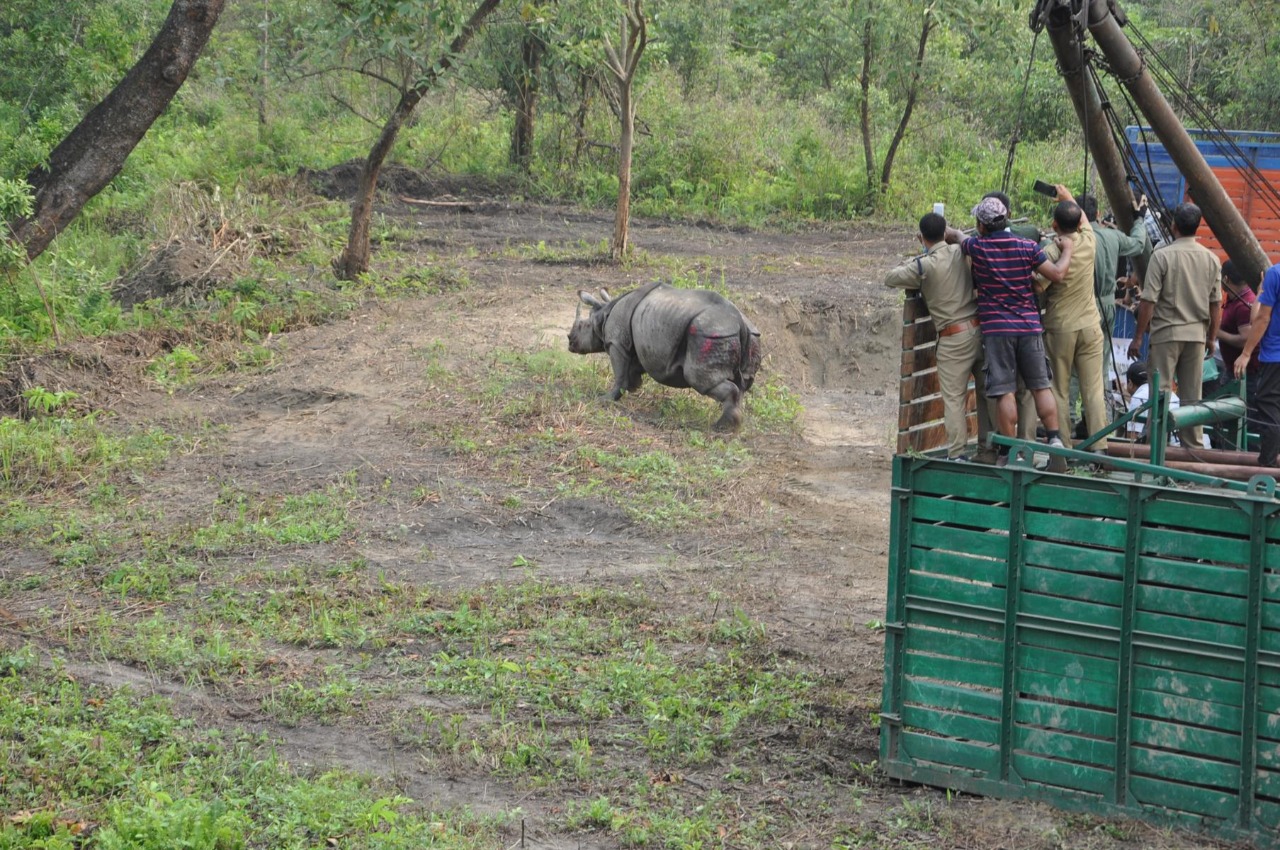 Yaatree
The greater one-horned rhino once numbered fewer than 100 individuals, but thanks to strict protection by government authorities in India and Nepal, populations have rebounded to more than 3,700 today. In 2009, the International Rhino Foundation (IRF) and our partners worked together through a conservation program known as Indian Rhino Vision 2020 to establish a new rhino population in Manas National Park in the Indian state of Assam.
Rhinos were translocated from other national parks in Assam to establish the new population. The latest translocation took place in April, 2021. Yaatree, a male greater one-horned rhino who's name means "traveler" in Hindi, made the journey from Pobitora National Park to his new home in Manas. He joins a population that now numbers 48 individuals.
FOR EACH ADOPTION YOU WILL RECEIVE:
A digital certificate to print
A photo of a greater one-horned rhino to share on social media
A bio on your adopted rhino
An exclusive rhino adoption sticker
By adopting a greater one-horned rhino today, you'll help this species & its habitat in India & Nepal. Your donation will fund:
Rhino tracking and monitoring operations

Moving rhinos to new habitats to ensure population growth

Removal of invasive species to increase habitats for rhinos

Education and community programs that engage local communities in rhino conservation
Yaatree's Story
In the video below, you'll see the final translocation operation of Indian Rhino Vision 2020, in which Yaatree was moved to Manas National Park. The translocated rhinos increase the genetic diversity of the Manas population, achieving the goal of a natural and healthy breeding program for the future of the species. Yaatree adapted quickly to his new surroundings and it is hoped that he will soon breed with the females in the park to help the population continue to grow in Manas and throughout India and Nepal.
You can symbolically adopt a greater one-horned rhino – like Yaatree – either in your own name, or as a gift for a relative or friend who supports wildlife conservation.