FAQ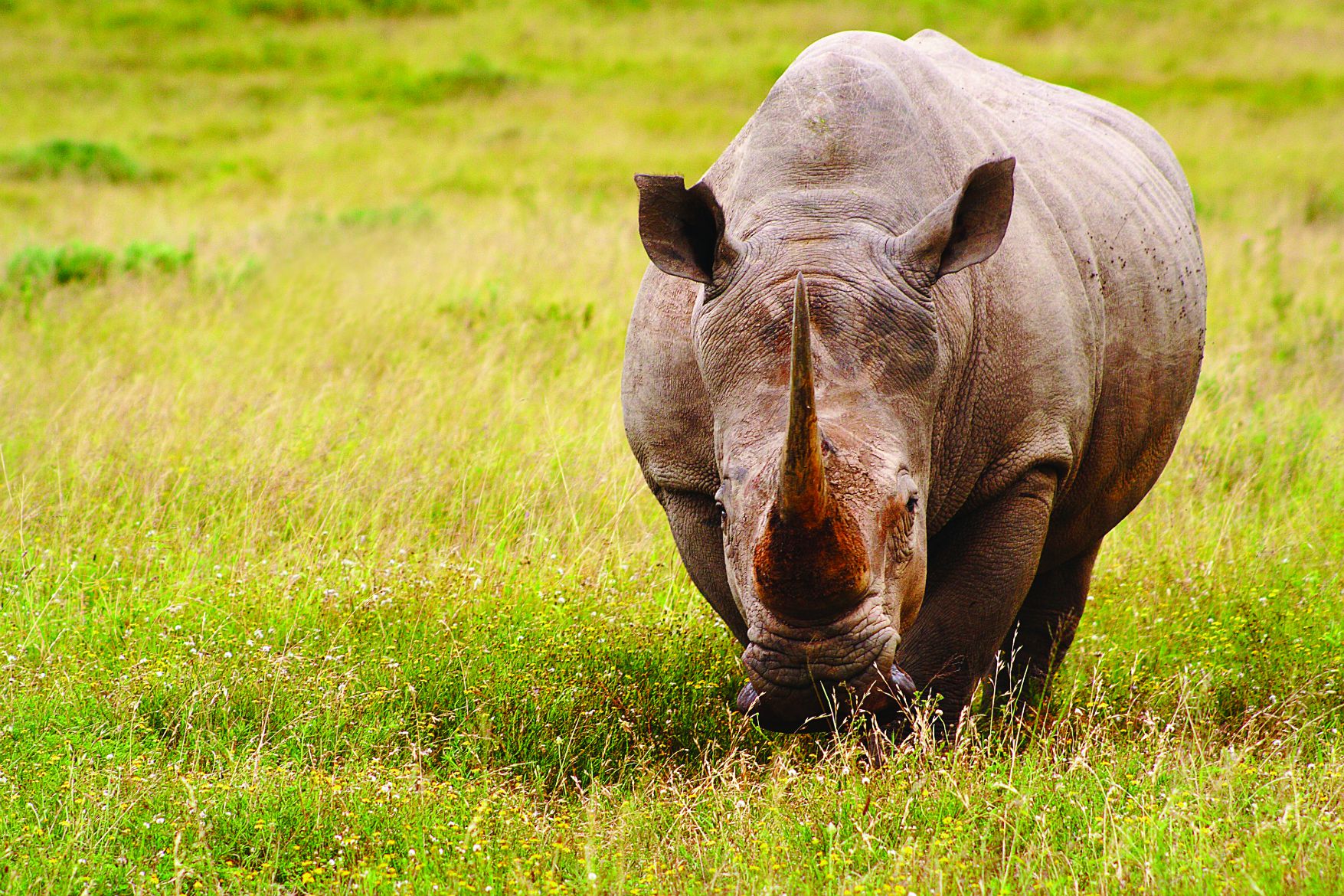 Donating or Partnering with IRF
+
IRF works hard to make sure that the highest possible percentage of each dollar you donate (more than 84%) goes directly to rhino conservation. We're proud to have a 4-star rating on Charity Navigator – the highest possible rating – which means that we meet the highest standards with respect to financial health, accountability, and transparency.
How do I include IRF in my will?
+
Thank you so much for including rhinos in your legacy! Most wills just need our EIN (75-2395006) included. If you need anything else, please email info@rhinos.org.
Can I transfer stocks or securities to IRF?
+
Sure, we would love to accept your donation! Please call us at (540) 465-9595 or email info@rhinos.org to learn how.
I own a business and want to partner with IRF to donate a portion of my proceeds – what do I need to do to make that happen?
+
We're so grateful for your interest! If you'd like to become a corporate partner, please fill out our corporate partner form, and we'll be in contact soon. Thank you!
Can I use IRF's logo on my product?
+
Our logo is reserved for partners who give more than $50,000 to support our work. We do make the Team Rhino logo available on a case-by-case basis; if you are interested in using the Team Rhino logo, please contact us at info@rhinos.org.
Will you help to advertise a book I have written (or am writing) about rhinos. Part of the proceeds will benefit rhino conservation.
+
Thank you for your interest in supporting rhino conservation through your book. We really appreciate your commitment to protecting rhinos and educating people about conservation. Because we strive to send as much funding as possible directly to our field programs, we have a very small staff here in the US, and we are not able to contribute resources to education programs outside of rhino range states.
Can you promote my business? Proceeds of the sale of my merchandise will be donated to you.
+
We're very grateful for your interest in supporting our work with rhino conservation, and we would be pleased to have your company become an IRF corporate partner with either a monthly or annual donation. This link will give you general information about our corporate partnership program and a corporate partner form that you can fill out.
Can you publish my guest blog on your site?
+
At this time, IRF only publishes guest blogs by invitation.
I'm looking to make a donation in honor or memory of someone. How do I do that?
+
Thank you so much for donating on behalf of someone. When you make a donation, your confirmation email will have a link to a certificate that you can send to your loved one. If you need anything else, please email info@rhinos.org.
Can you advertise a fun-run/event/fundraiser that I/my company is organizing for IRF?
+
Thank you for raising funds for rhinos! With our limited staff we are unable to promote every fundraiser, but please tag us in your posts!
+
Yes, you can! Facebook has an easy way to do this. Follow this link to get started.
How do I cancel my recurring donation?
+
Thank you so much for being a recurring donor. If you need to cancel or make a change to your recurring donation, please email us at info@rhinos.org or call us at 540-465-9595.
Back to top
---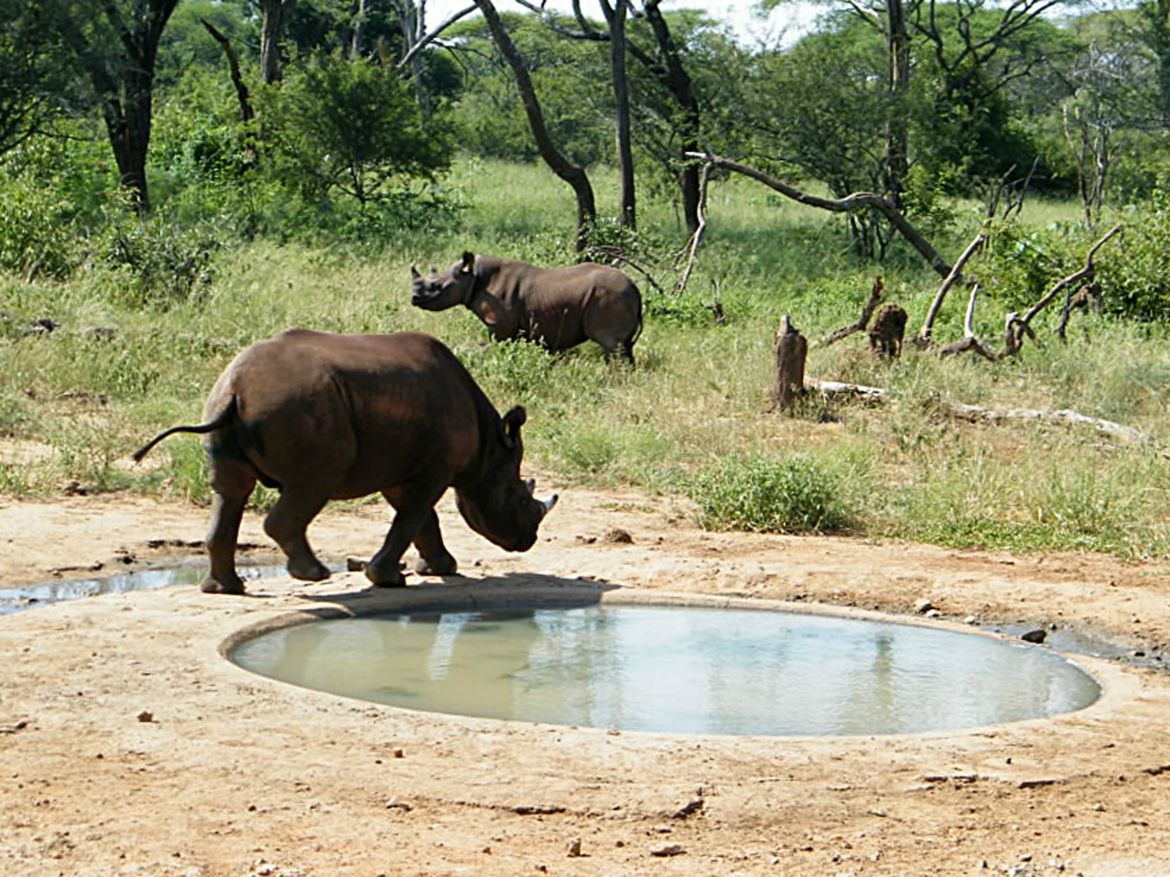 Seeing or Working with Rhinos
How can I volunteer and work with rhinos in the field?
+
The IRF is unable to provide field volunteer opportunities for a few reasons, the primary ones being that the areas in which we work are remote, the work is highly dangerous, and some areas in which we work are politically unstable. We therefore are not able to take responsibility for volunteer safety nor to meet legal requirements for insuring volunteers. Check out African Conservation Experience, which offers opportunities at some of our partners' sites. Or, consider participating in an Earthwatch program.
What do I need to do to get a job in conservation?
+
Getting a job in conservation is not alway easy and it's not a job that people undertake to get rich. Think about volunteering at a local zoo or conservation organization to try to find your niche. Attend talks by conservation professionals and professional meetings where conservationists are participating. Consider majoring in biology, ecology, or zoology for an undergraduate degree. Check out Conservation Careers for advice.
Academically, there are lots of advantages to having a Masters or PhD in terms of getting a job later. Advanced degrees, however, cost quite a lot of money and take several years to achieve. If you plan to pursue an advanced degree, consider one that involves fieldwork to see if it is for you (it's not for everyone!). A good place to start looking for a program is findamasters.com or findaphd.com.
I am former military and want to volunteer. I have a plane and want to fly missions for rhinos.
+
Firstly, thank you for your service and thank you for offering to share your expertise. There are many similar skills shared by military and anti-poaching units – in fact, many security leaders in South Africa are former military or special forces – the work in the field is uniquely and highly adapted to address the situations rangers face. Due to security and safety risks, we don't have any volunteer opportunities at our field sites, and most countries use only their own citizens for protection.
I want to work or intern for the International Rhino Foundation.
+
It's great to have other people passionate about saving rhinos! IRF strives to send as much funding as possible directly to our field programs and as a result we have a very small team of employees in the US. In range countries, our partners generally only employ local nationals. When employment or internship opportunities become available in the US, they are posted on our website and advertised through social media.
How do I visit the rhinos at the Sumatran Rhino Sanctuary? How can I volunteer there?
+
Visitors are welcome to visit Way Kambas National Park and stay at the Satwa Elephant EcoLodge, which is right outside the park. However, the Sumatran Rhino Sanctuary is a breeding and research facility and is closed to the public. There are no volunteer opportunities currently at the SRS, due to security, insurance, and language issues.
Where can I find a list of zoos that have rhinos?
+
There are many zoos worldwide that have rhinos and a number of them support the IRF. Please check out our Zoo Partners page for logos and links to zoos that support our work.
Back to top
---
IRF Programs
Where does the money from adopt a rhino adoptions go to?
+
Money from adoptions directly supports the seven individuals living at the Sumatran Rhino Sanctuary (SRS) at Way Kambas National Park in Indonesia. Cost includes food for the animals (including paying local community members to sustainably harvest local plants from the nearby jungle), veterinary care, salaries for veterinarians and keepers, medicines, lab tests, and security to protect the SRS.
Back to top
---
Rhino Resources
I need help with my school project. Can you help me with my rhino research? Can I talk to one of your experts?
+
Thank you for reaching out! Unfortunately, we are unable to answer specific questions, fill out questionnaires, or arrange interviews. However, our website is filled with information:
I work for a zoo and want to start talking about the work you do and rhino conservation. Do you have a kit or factsheets I can use?
+
You can download a digital copy of our Annual Report, which has updates on all our field programs as well as a "State of the Rhino" debrief on each species. We also have resources here.
Back to top
---
Conserving Rhinos
Why don't you just cut the horns off all the rhinos to protect them?
+
Dehorning must be used in conjunction with extensive anti-poaching security and monitoring efforts to be effective. In the absence of security, rhinos will likely continue to be poached regardless of whether they have been de-horned. Dehorning can be a poaching deterrent but is not an effective one on its own. The highest priority is always to ensure that rhinos are kept safe through adequate anti-poaching monitoring and security (including intelligence-gathering).
Back to top
---