You're Helping Black Rhino Calves Thrive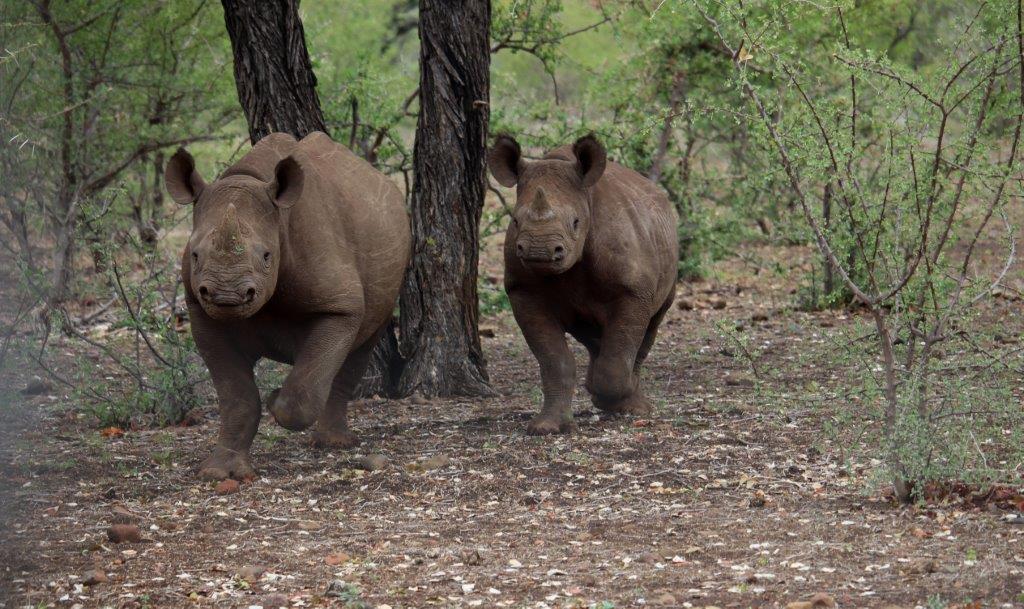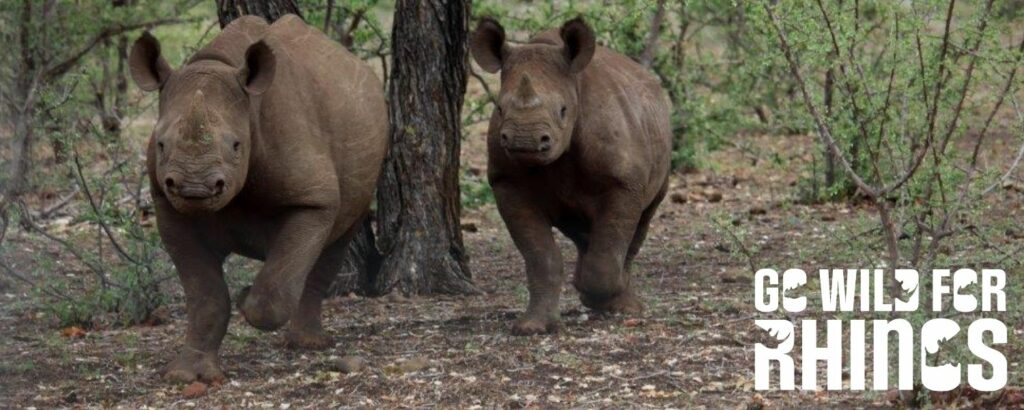 Throughout the month of May, the International Rhino Foundation (IRF) is 'Going Wild for Rhinos' celebrating all five species – black, white, Sumatran, Javan and greater one-horned. As you've probably read, we recently expanded our black rhino protection program by providing support to Save the Rhino Trust in Namibia. This support is especially fitting as our organization began more than 30 years ago in response to a massive wave of black rhino poaching in southern Africa. The world's largest population of black rhinos in Zimbabwe had been reduced to fewer than 300 animals over just a few decades. We knew that without intervention, the species would be lost. Today, thanks in part to supporters like you, and the incredible efforts of local organizations like the Lowveld Rhino Trust, that black rhino population has since doubled. 
One beneficiary of your support is a black rhino named Squirt. Squirt's mother, Mabuya, was shot by poachers during her pregnancy. Squirt was born in a protected boma in Bubye Valley Conservancy in southern Zimbabwe while his mother recovered from her injuries, although remained blind. Mabuya and Squirt were released, but Squirt later sustained injuries from a bull rhino, one of of the social risks that can arise when unknown rhinos have to be integrated into a wild population. He was clinging to life when he was rescued. Thankfully, the young rhino could be nursed back to health.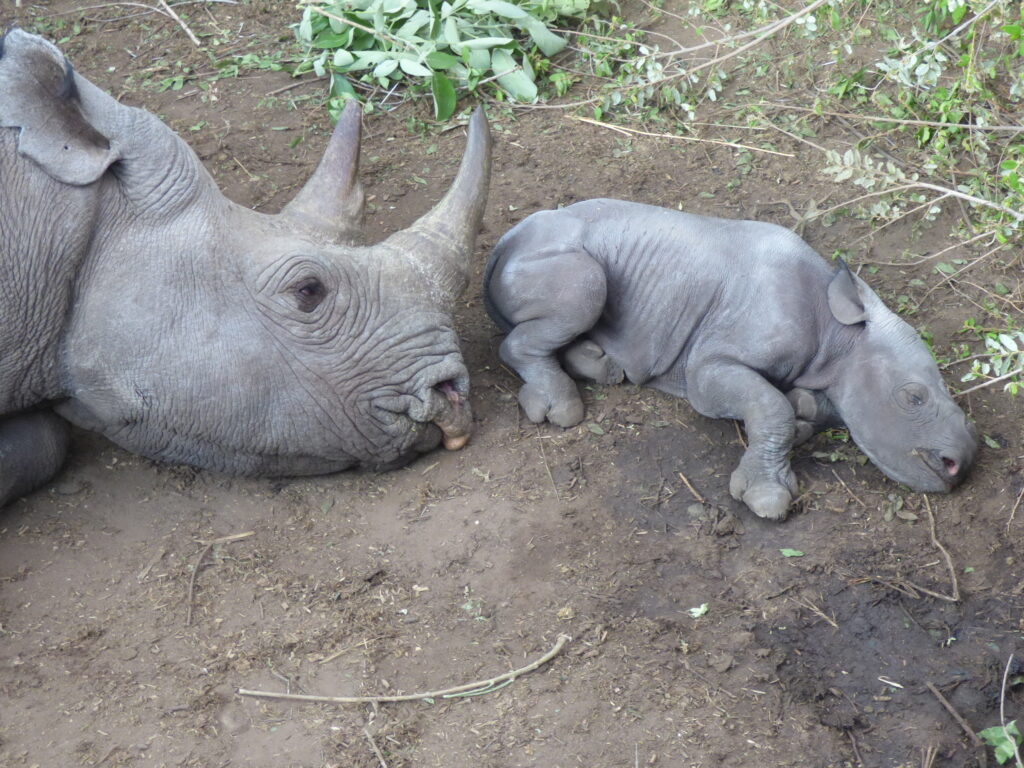 Squirt found a companion who was also recovering in the bomas – another black rhino named Rocky, who had recently been orphaned when poachers killed his mother. Rocky was quickly put at ease after meeting Squirt. The two rhinos now live in Bubye Valley Conservancy in Zimbabwe, where they are regularly monitored by LRT.
Can you make a contribution today to fund ranger and monitor salaries, K9 units, care for orphaned rhinos and poaching prevention? Together, these tactics will protect rhinos like Squirt, Rocky and Mabuya and countless others.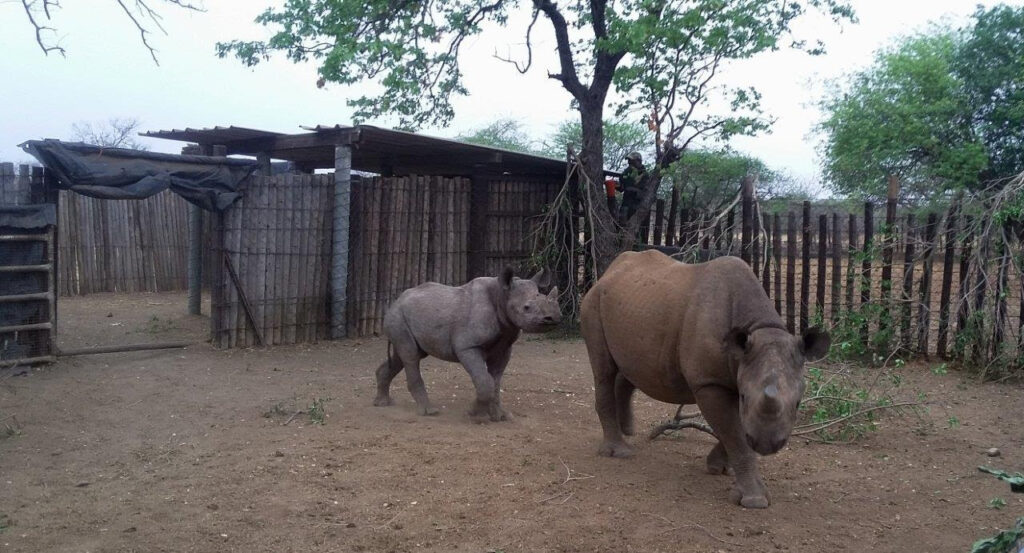 Despite the many challenges Squirt faced, he is now a healthy, thriving black rhino in a wild population. By expanding support for black rhino conservation programs in Zimbabwe and into Namibia and other countries, we will be able to protect even more rhinos like Squirt.
Please join us in celebrating success stories like Squirt's by making a donation to the International Rhino Foundation today. Your contribution will help ensure black rhinos thrive in southern Africa.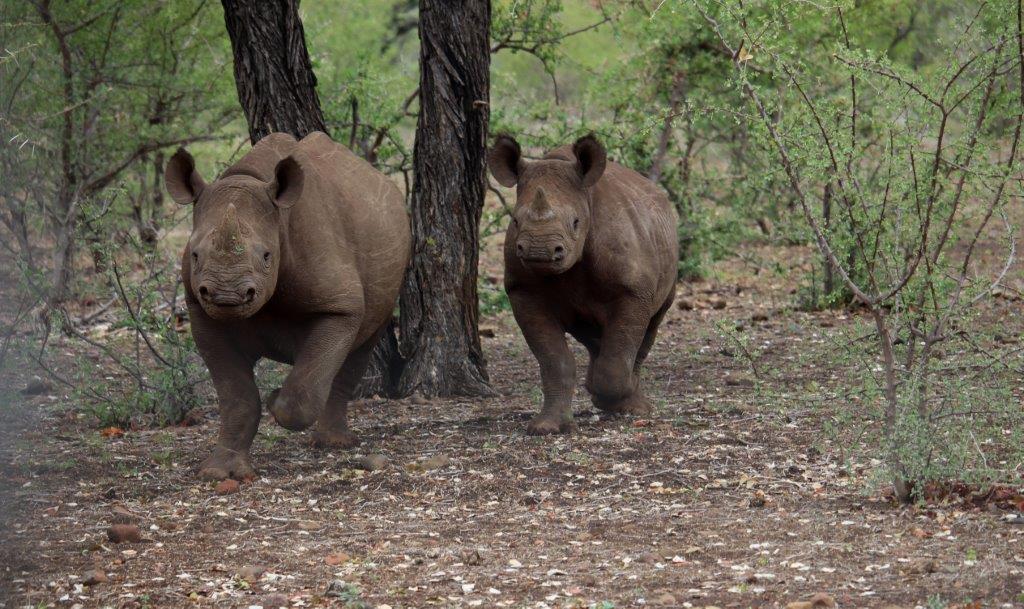 All photos courtesy of Lowveld Rhino Trust.
---
We're celebrating rhino conservation success all month long – it's not too late to join in and Go Wild for Rhinos! You can help us save the five species of rhinos by throwing a party fundraiser, making a donation, or spreading awareness for why rhinos are important.