Join Blue Rhino and the International Rhino Foundation as we Turn Up the Heat on Illegal Poaching on May 5, 2022.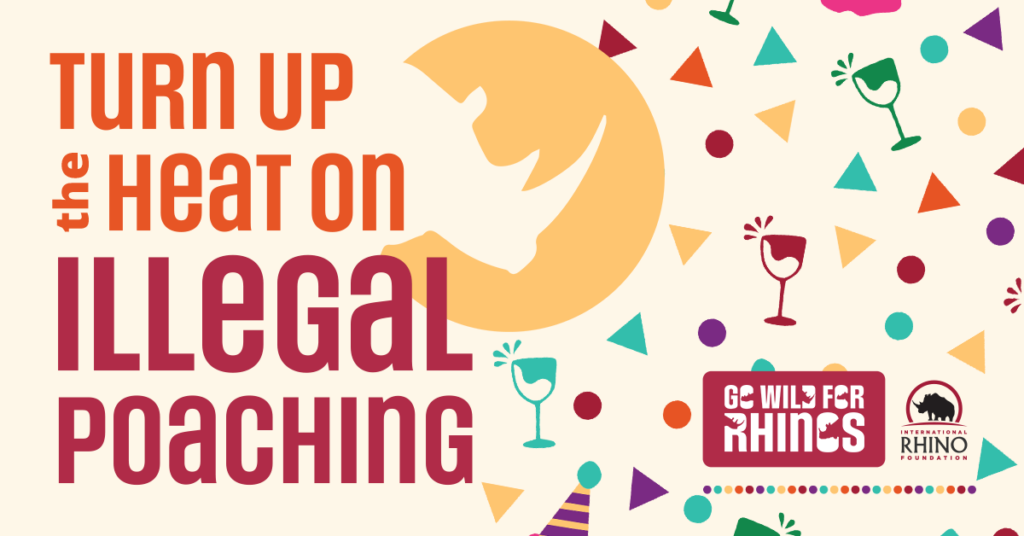 Go Wild For Rhinos
Go Wild for Rhinos is an annual event celebrating the 5 species of rhinos on 5/5 while raising critical funds for rhino protection in Africa, India and Indonesia. 4 of the 5 species of rhino remaining are threatened with extinction while 3 of these species are critically endangered – meaning they could go extinct in our lifetime.
5 Actions to Save 5 Species on 5/5
We're inviting all of Team Rhino to take at least 1 of 5 simple actions that can help protect the 5 rhino species from extinction:
Donate money or host a fundraiser for rhino conservation
Subscribe to IRF newsletter to learn more about rhinos
Share an IRF post on social media about rhino conservation
Buy a t-shirt to support rhino conservation
Party For A Purpose
How do you Go Wild for Rhinos? It's easy, just invite your friends and family to a party for a purpose. You can gather in your backyard for a barbecue, hang out on your porch, or even get together online. You pick the place. Blue Rhino and IRF will help you plan the party with our Go Wild for Rhinos toolkit. It has great recipes as well as fundraising tips and tricks.
You can collect donations on any online platform or by registering as a fundraiser with our partner, Tiltify. Have fun as you celebrate rhinos and raise critical funds for protection, habitat restoration and more.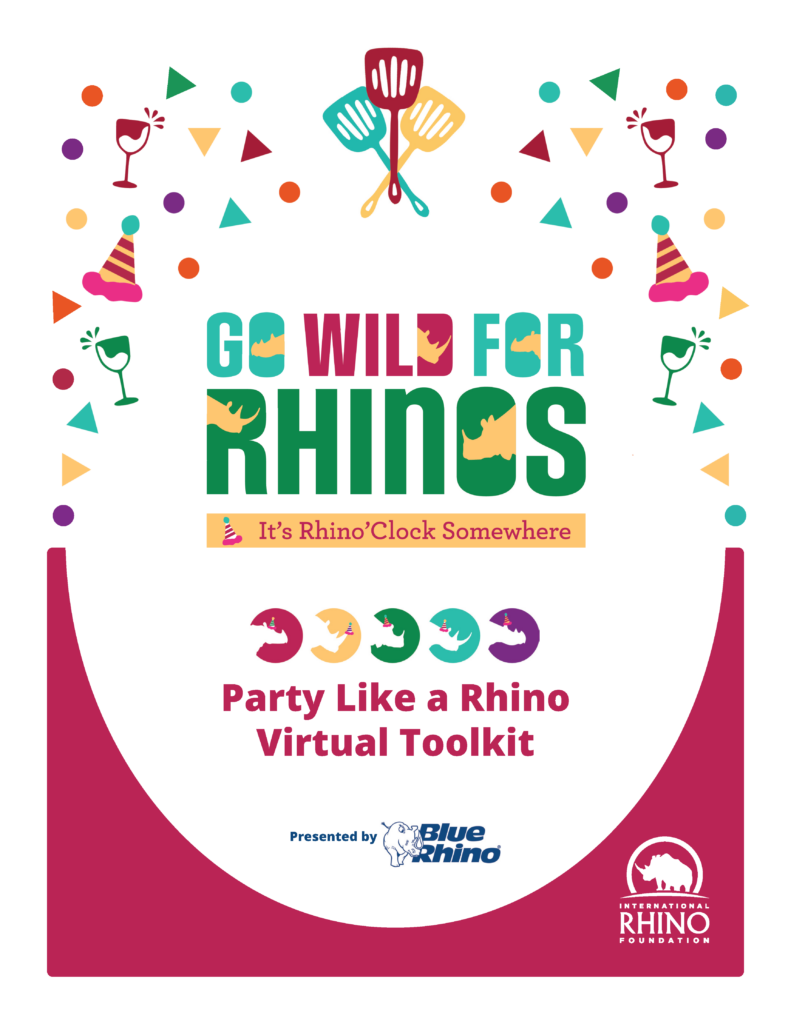 Go Wild 2022 T-Shirt
It's Rhino'Clock somewhere! During the months of April and May, we'll be selling this limited edition 2022 Go Wild For Rhinos shirt. This shirt design is only available this year until May 31st, so get your orders in! By buying a shirt (or more!) you're helping rhinos in two ways: of course profits from the shirt sales go to our rhino conservation efforts, AND wearing the shirt is a great conversation starter and the perfect opportunity to tell people about rhinos. There are women and men's shirt styles and multiple color options, something for every rhino lover you know. Batches will print and ship every 7 days – order yours by April 14th for delivery by May 5th.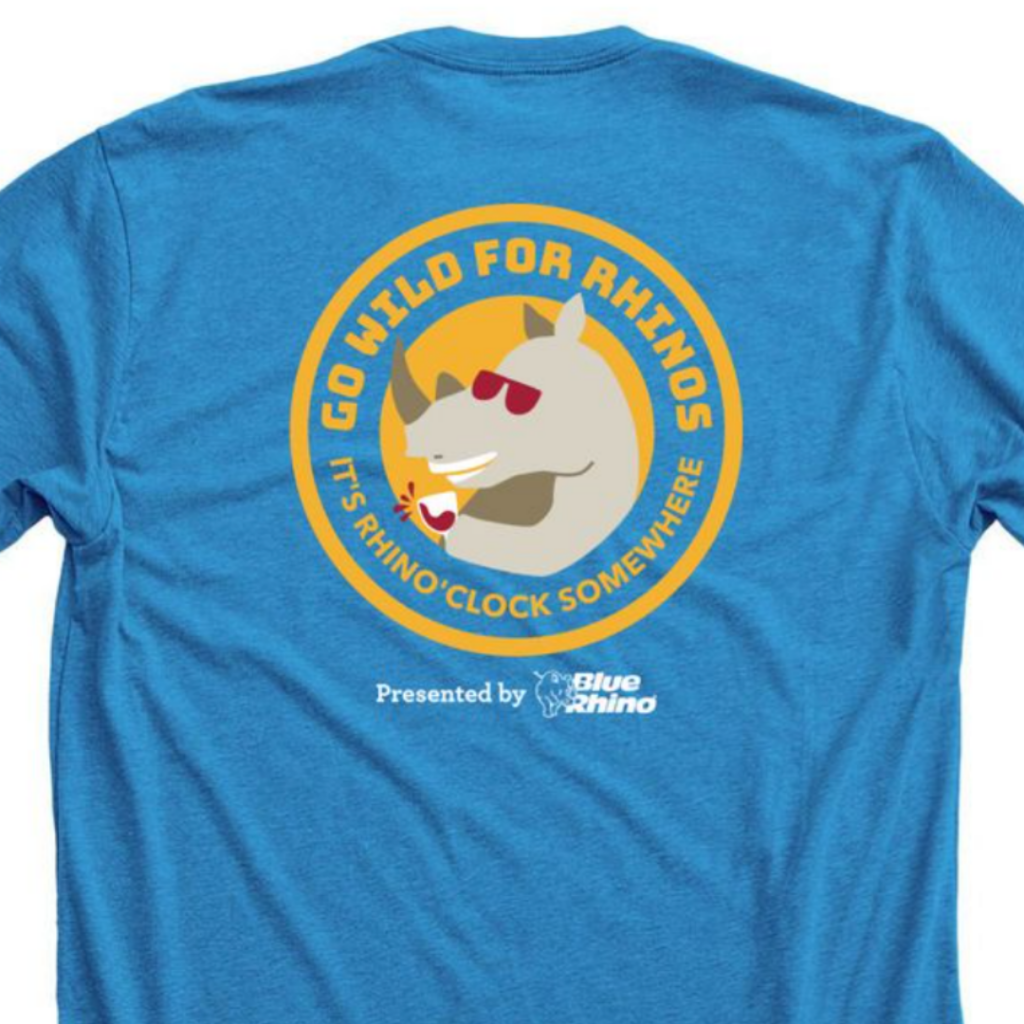 Join Us on 5/5
We'll be celebrating the 5 species of rhinos and sharing stories from the field all May long with a kick-off party on 5/5. Make sure to join us on Facebook, Twitter, Instagram, or LinkedIn and like, comment, and share our posts – this spreads awareness for rhinos even farther!