Just in time for World Rhino Day…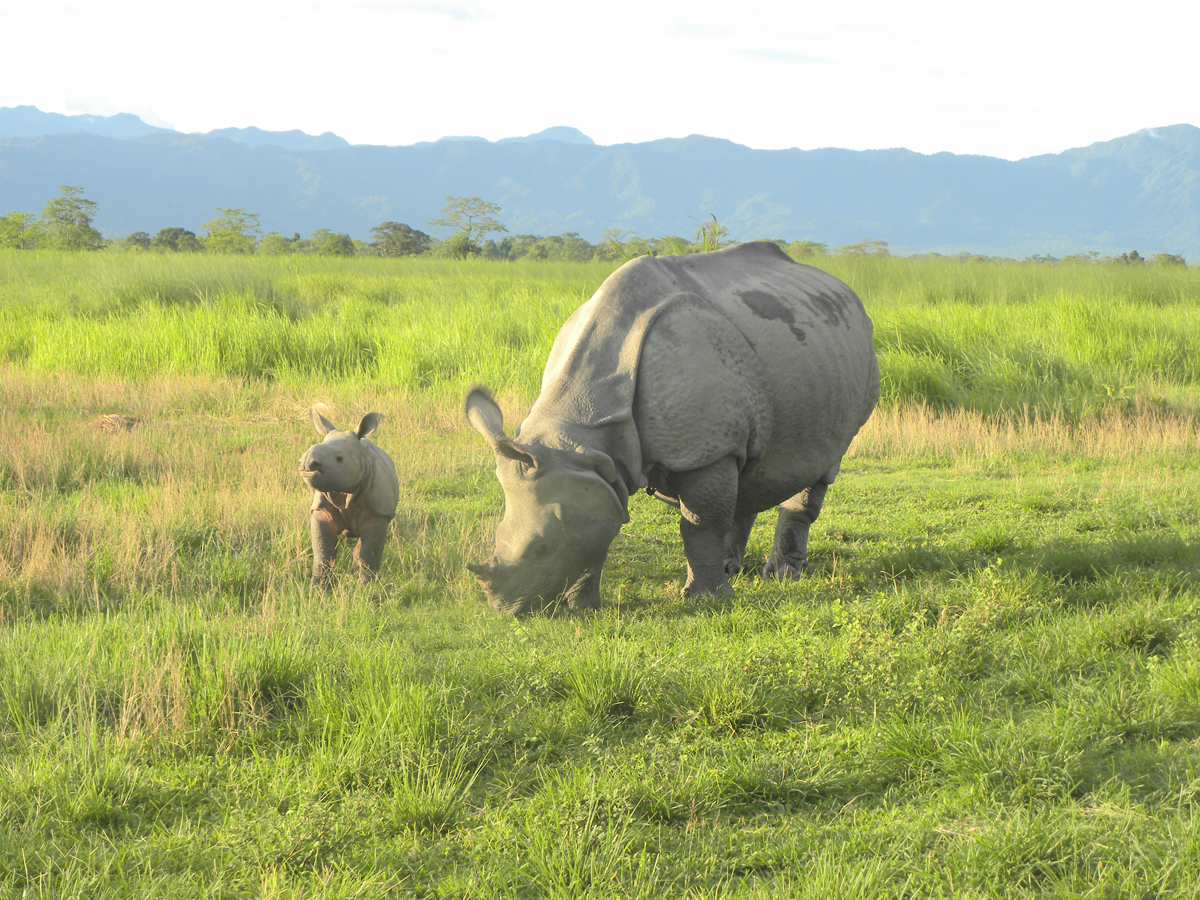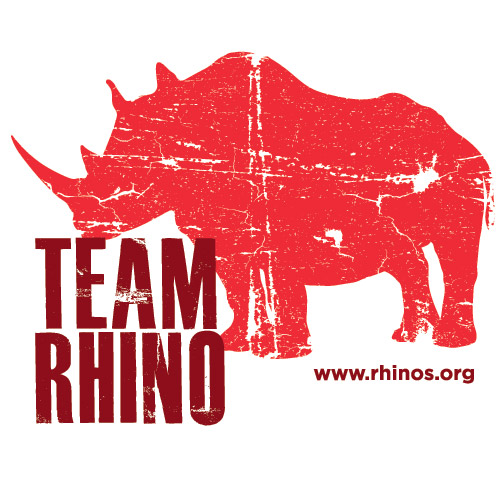 With new life comes new hope.
New hope for Javan rhinos is reflected in this video of the newest members of Team Rhino — a young Javan rhino calf and its mother, caught on film by our partners in Indonesia's Ujung Kulon National Park.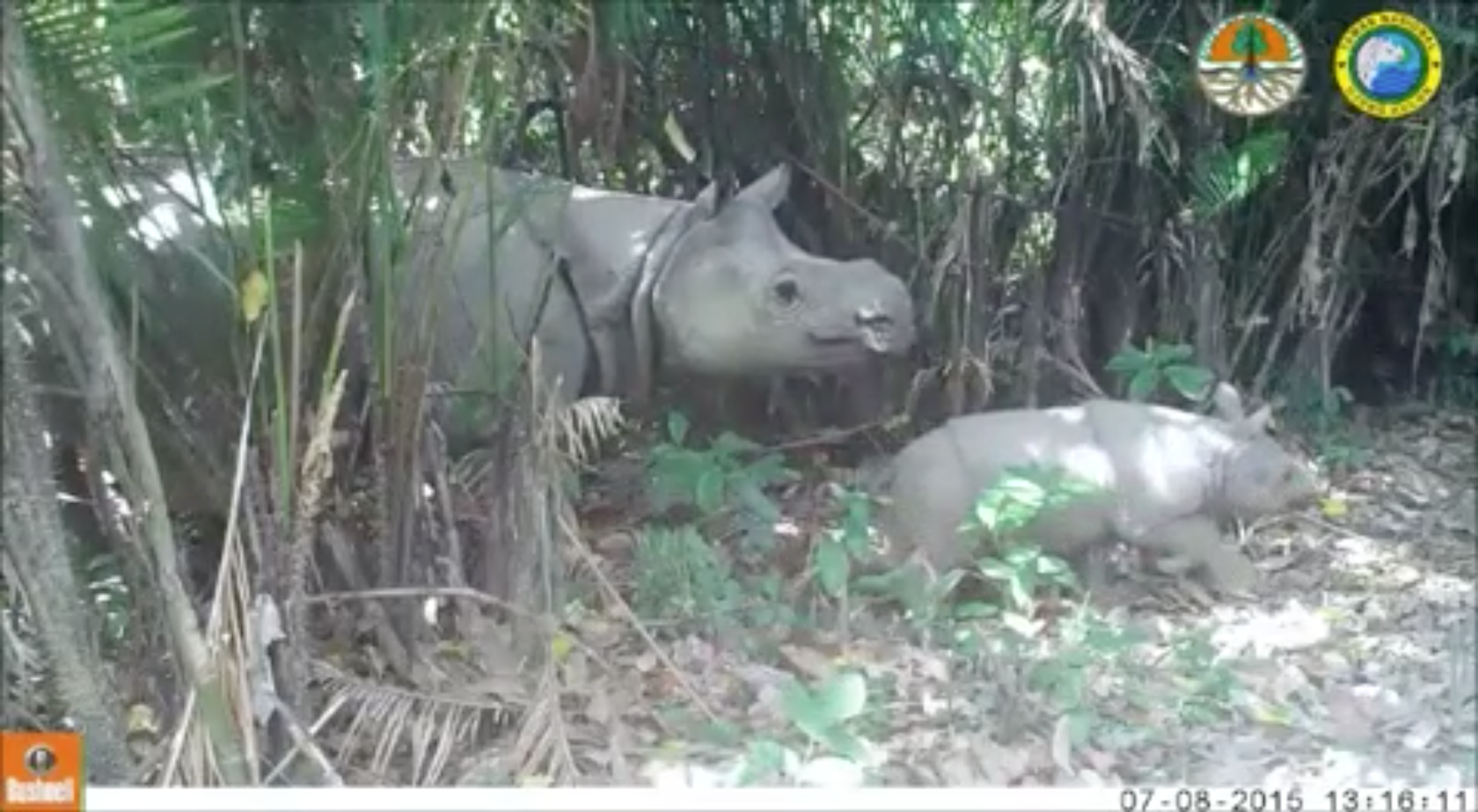 The calf joins other brand new Team Rhino members including a greater one-horned rhino born to a cow we translocated to Manas National Park in India, and a black rhino calf born in Botswana, to a cow moved there as part of the Botswana Black Rhino Project.
All rhino pregnancies last roughly 15-16 months, though for Javan rhinos no one knows for sure. The species lives in dense rainforest habitat, which makes studying them very difficult.
Now we have a new lens that lets us not only count the number of Javan rhinos, but also lets us get a glimpse of precious moments like this one – the likes of which has never been documented before.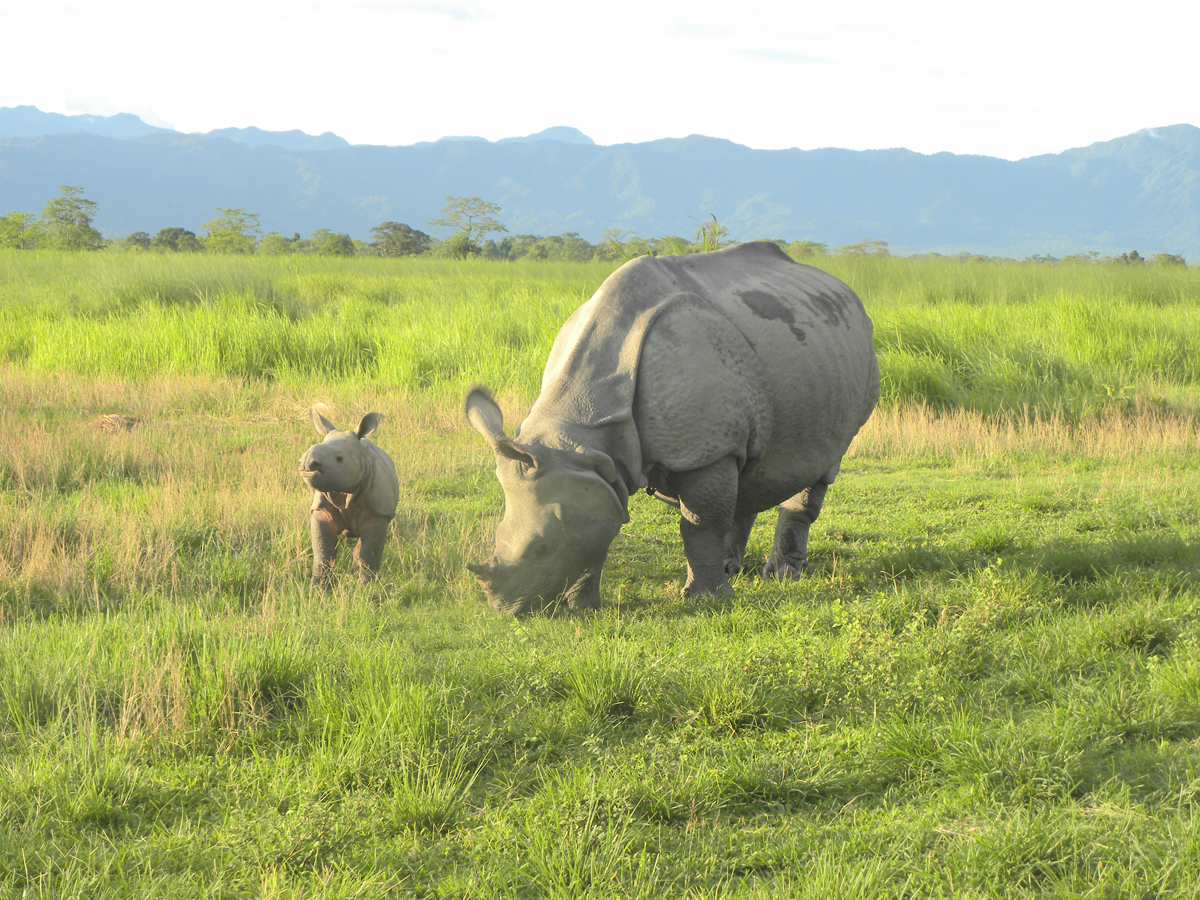 Two years ago, IRF and WWF donated 140 video camera traps to Ujung Kulon National Park. At that time, camera traps only covered a portion of the park and it was believed that only 37-44 animals remained.
With the new cameras, the Ujung Kulon team could set camera in grids throughout the entire park, and the most recent data, verified by the IUCN Asian Rhino Specialist Group, show that there are between 57 and 61 animals (three of them were difficult to tell apart!). Ujung Kulon documented three new calves recently, including the one in the video, bringing the minimum number of Javan rhinos to 60.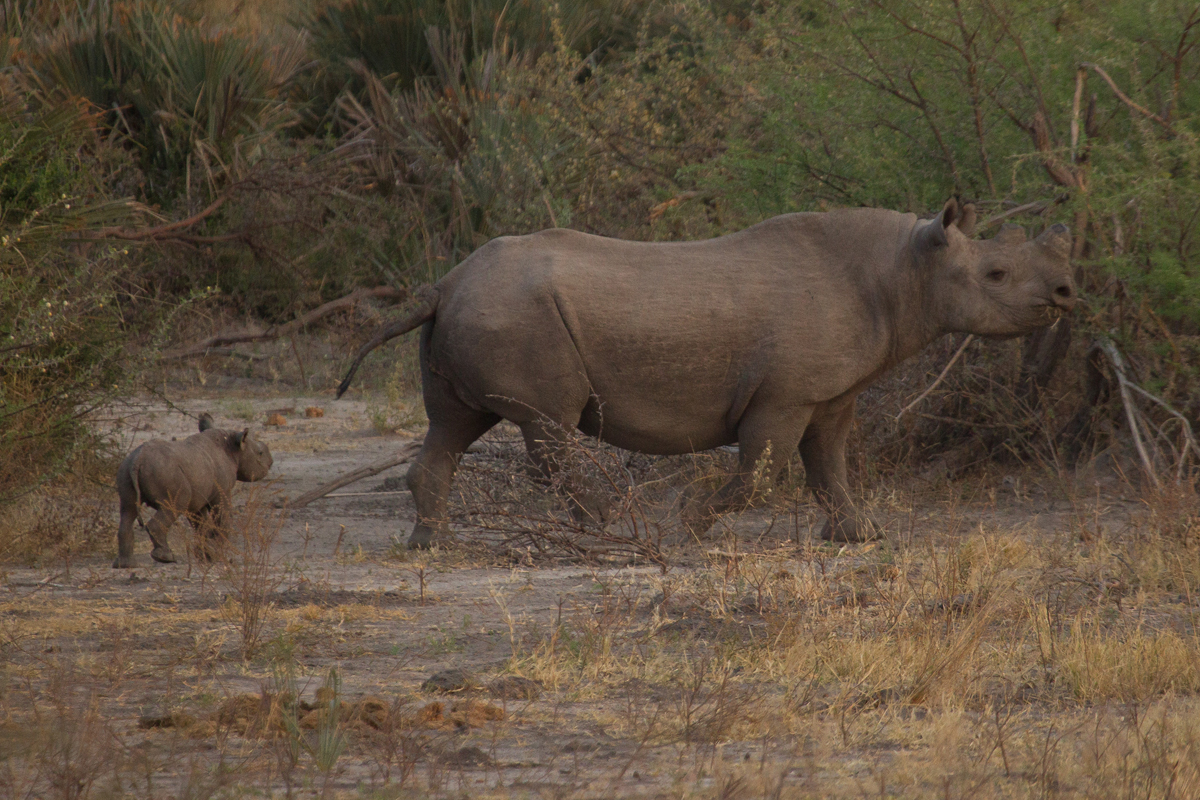 The Javan rhino is now extinct in Vietnam, the only other country in which the species existed. Indonesia's Ujung Kulon National Park now is the last stronghold for Javan rhinos – they are protected by IRF-funded Rhino Protection Units, four-man teams that patrol the park and proactively prevent wildlife crime to keep rhinos and other species safe.
Visit our Javan rhino page to see what else we are doing to make sure this magnificent species survives.
Stay tuned for more big Team Rhino news on September 22nd — World Rhino Day!