HUGE NEWS: The new rhinos.org is here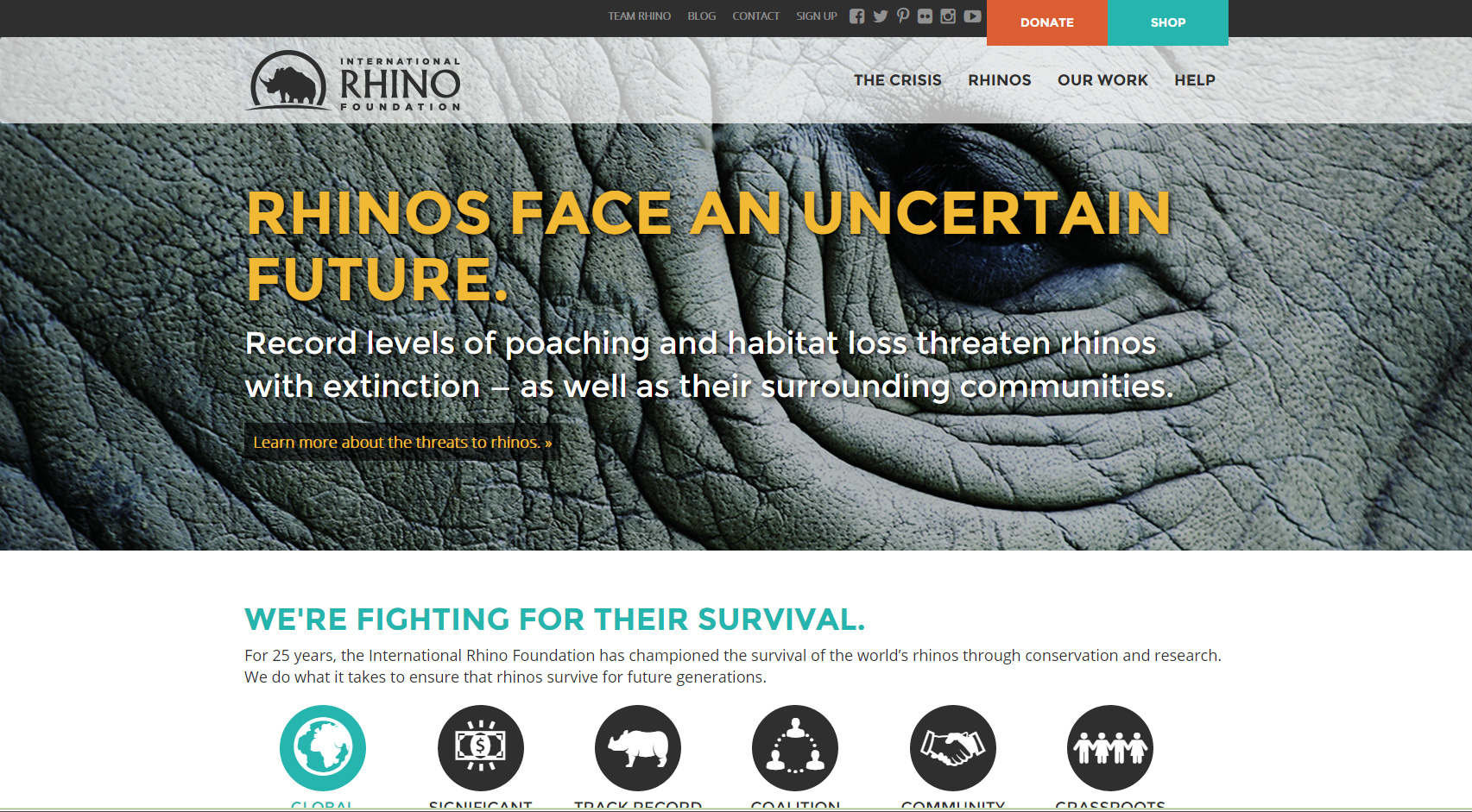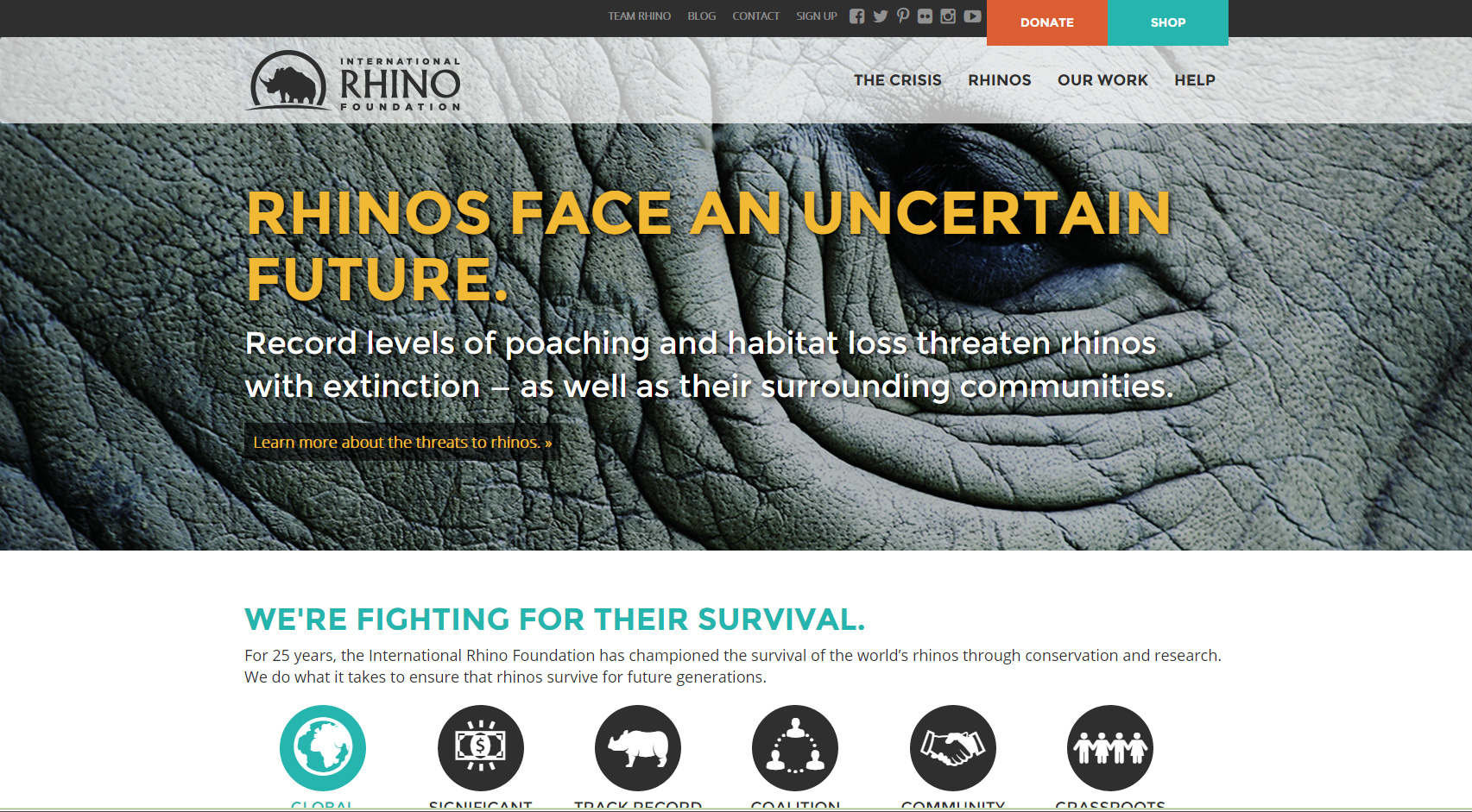 Today, we're thrilled to share the new online headquarters of the International Rhino Foundation at rhinos.org.
Each year rhinos come face-to-face with extinction. The coming year represents a turning point — with a need for critical action to help reverse record poaching levels. We're embracing the future with optimism, passion, hard work and partnership — our core values — and a new website that reflects our commitment to keeping the world's rhinos safe.
With an interactive and user-friendly interface, our newly designed website makes contributing to global rhino conservation efforts even easier.
Here's What's New:
Easy-Access Info: You don't have to be a conservation expert to understand that rhinos are in big trouble. Our new website delivers the facts clearly and concisely about rhinos and what we're doing to protect them. Help spread the word by sharing our new interactive infographic on the rhino poaching crisis.
One-Stop Shop for Team Rhino Gear: Unite with rhino lovers around the world and sport your spirit in a Team Rhino jersey. We're your central hub for all IRF and Team Rhino merchandise. Be sure to stock up for World Rhino Day on Sept. 22 — only 12 days away!
Simple, Secure Donations: We made it quicker and easier to support rhino conservation. Using your credit card or PayPal, you can be confident that 92% of your contribution will go directly to supporting our rhino field programs around the world.
Adopt a Rhino to Save a Rhino: Sumatran rhinos are both the furriest and the most endangered rhino species. You can adopt one of these furry friends to save the species for the next generation. Symbolically adopt any one of five rhinos (including Andatu) at the Sumatran Rhino Sanctuary in Indonesia.
Get Snapshots of All 5 Rhino Species and How We Protect Them: Though related, all 5 rhinos species are different, and they each face different threats. Our website gives you an inside look at the species, and even their ancestor — the extinct Woolly Rhino. Our comprehensive field programs protect rhinos is their natural habitats. See how your contributions are saving rhinos in Africa and Asia.

There's More Big News Where That Came From
We're excited to bring you this big news before World Rhino Day on Sept. 22, when we plan to celebrate with another huge announcement. Stay tuned!
While you're waiting for World Rhino Day, we invite you to look around the new site and share it with your friends, family and followers.