Way Kambas National Park Rhino Protection Unit (RPU) Arrest Illegal Agarwood Gatherers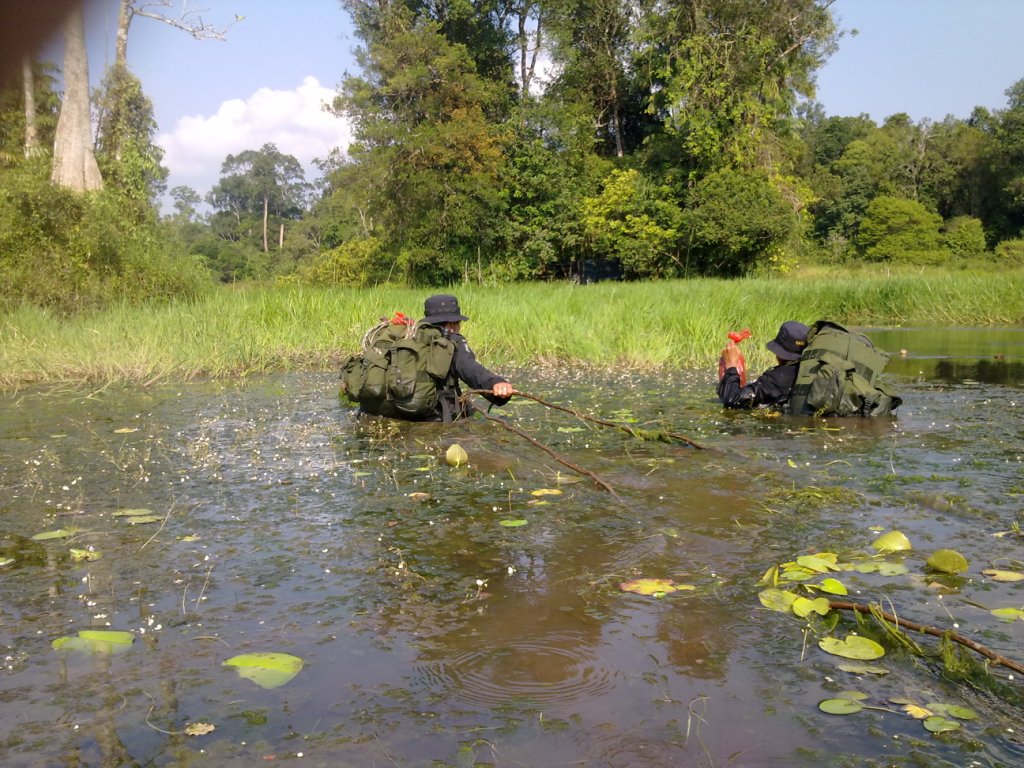 By: M. Rahman (RPU Field Coordinator) and Inov (IRF's Indonesia Liason)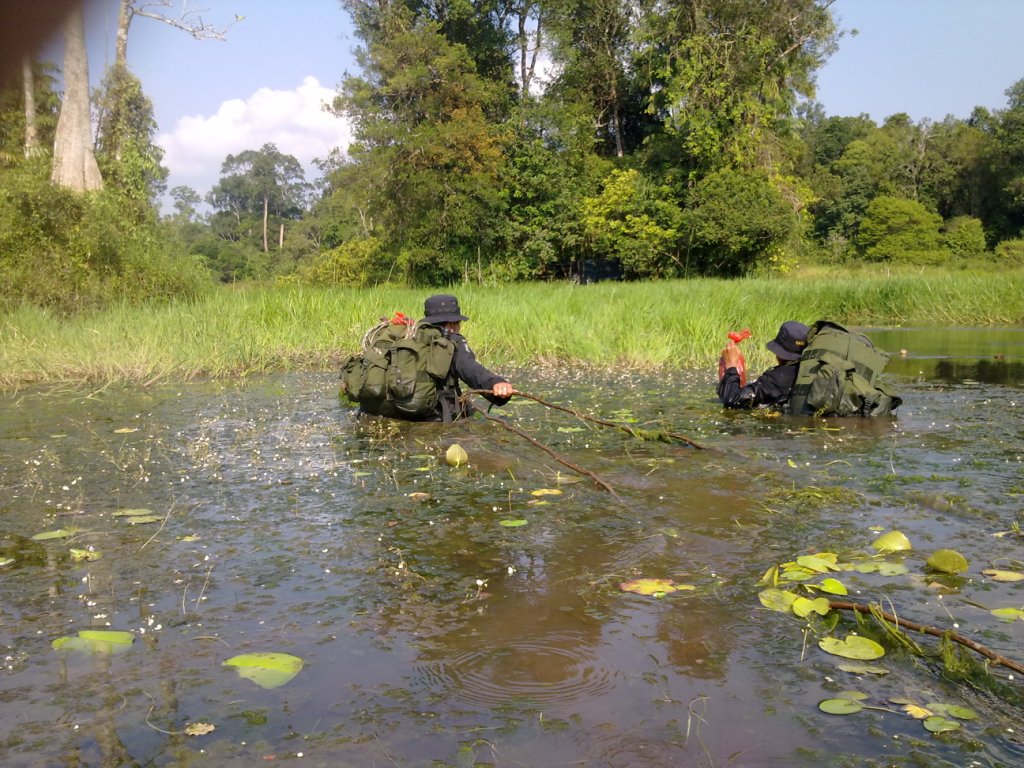 Five teams of four-men, known as Rhino Protection Units (RPUs), patrol the forests of Way Kambas National Park on the island of Sumatra in Indonesia. While our main responsibility is to protect the estimated 50 rhinos living in the park, our presence also benefits the other threatened flora and fauna that call Way Kambas home.
Recently, while on patrol in the park, my RPU encountered a group of men illegally removing agarwood from national park land.  Agarwood comes from the Aquilaria tree which forms a type of resin that can be distilled into oud oil.  It is one of the most valuable (expensive) resources naturally occurring in the park. The current global market for oud oil is estimated to be $6-$8 billion US dollars and growing.'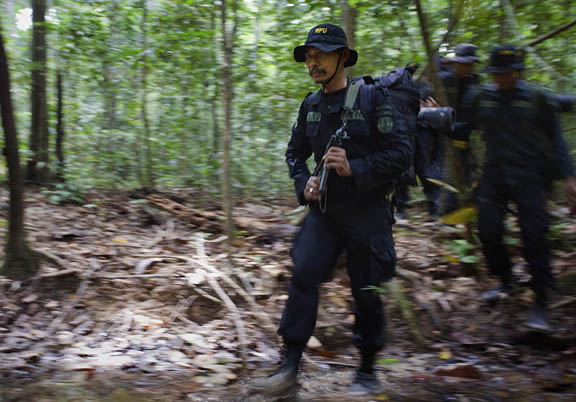 This is not the first time that we have encountered illegal agarwood gatherers – we have arrested other individuals for the same crime several times before. However, it is the first time that such a large group was arrested all at once. Following a brief scuffle, my unit was able to work together to round up all four suspects.  During the raid, we discovered machetes, agarwood resin, and the tools required to cut down Aquilaria.  Using forensic techniques, we collected all the evidence, including taking extensive photographs, and sent it and the suspects to the national park office to continue the arrest and prosecution process.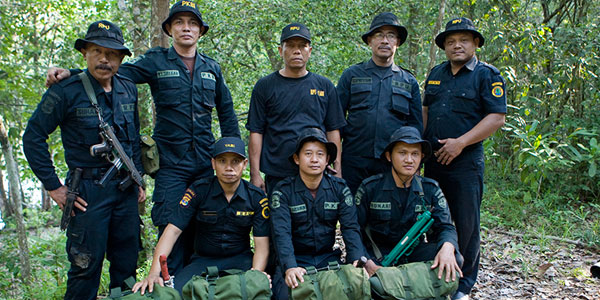 The RPUs work hard to prevent all illegal activity within the park as it reduces the threat to Sumatran rhinos and other wildlife.  We all try to reduce any and all threats to our beloved rhinos.