Updated Poaching Numbers from Kruger National Park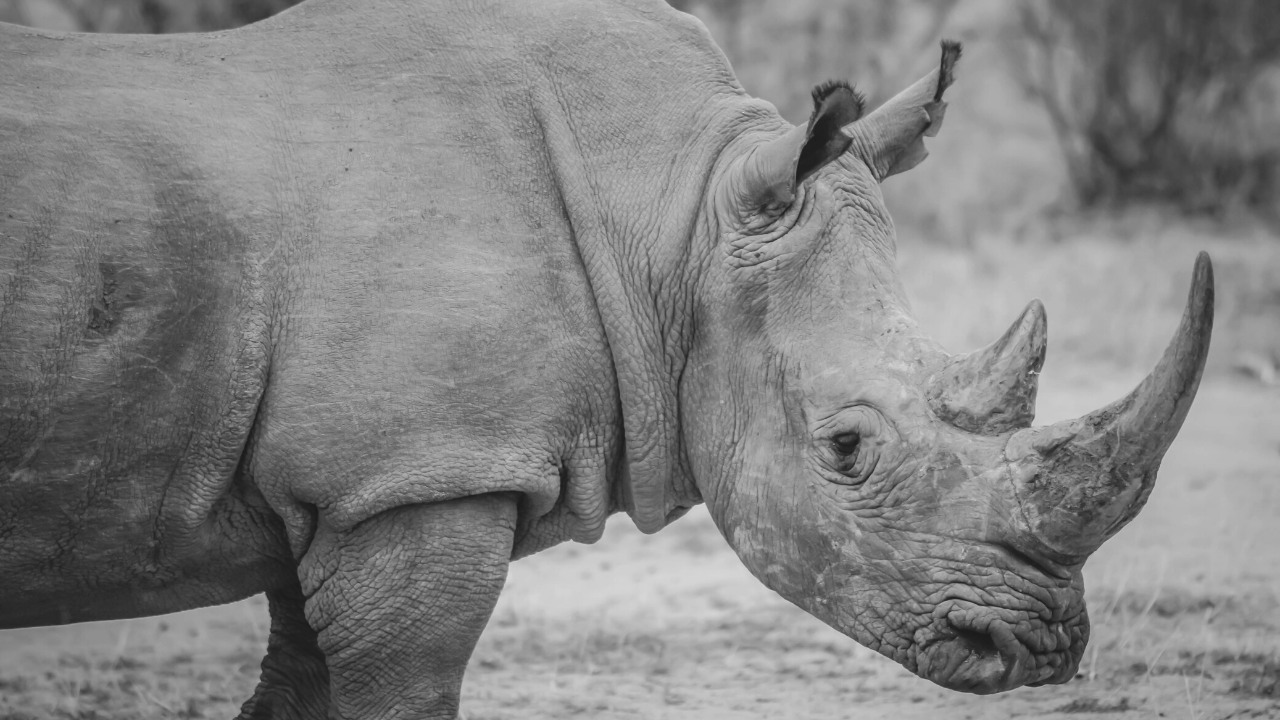 Recent reports have updated poaching figures originally published early in 2021. Unfortunately, the numbers are not good. The research estimates that there are about 2,607 white rhinos remaining in the Kruger National Park, while black rhinos are estimated to number just 202. This represents a population decline of 75% for white rhinos since 2011 (from 10,621) and 51% for black rhino since 2013 (from 415). This represents an even steeper decline in rhino populations in the park than previously reported.
Africa Geographic summarized the report:
Population estimates in a massive area such as Kruger carry inherent uncertainty. Thus, white rhinos could number between 2,475 and 2,752, while black rhino populations could be as low as 172 or as high as 237. The estimates for this and previous years' population numbers are the midpoint between the low and high numbers.
The actual black rhino population size may be higher due to their preference for dense habitat and tendency for surveys to underestimate their numbers.
These population estimates apply to the year 2020 – the process of actively counting the rhino (by air), analysing the data, and subjecting the results to scientific scrutiny takes time, and there is an inevitable lag period.
During the height of the COVID-19 government-imposed "hard" lockdown, there was a significant reduction in poaching: 79.4%
However, these benefits were lost as restrictions were lifted. "The easing of restriction resulted in a significantly higher number of observed poaching incidences per day during 2020 compared to that predicted for the same period by trends from 2017 to 2019. The result indicates that year-to-year poaching rates during 2020 were not significantly lower than those in previous years…" (Ferreira et al., 2021). This contradicts previous statements by the Department of Environment, Forestry and Fisheries, claiming that poaching incidents in Kruger reduced by half in the first half of 2020.
The recruitment rates (the number of calves born that survive the year) for both species were at their lowest since 2013.
The International Rhino Foundation (IRF) expressed concerns last year that as rhinos become scarcer in Kruger, poachers may move into other areas, impacting both public and private game reserves throughout South Africa and in neighboring countries like Zimbabwe, Botswana and Eswatini.
The beginning of December saw an alarming rise in poaching in South Africa. The Department of Forestry, Fisheries and the Environment reported that 24 rhino carcasses were found in just two weeks at various nature reserves and parks around the country, confirming our fears. The loss of 24 rhinos in a short period is a stark reminder of the delicate balance rhinos face for survival.
The continued economic losses have already impacted private reserves and South African National Parks alike, and will continue to place strains on rhino protection and monitoring activities. With your help, IRF is providing both emergency and long-term financial support to rhino reserves in South Africa to ensure that rhino security operations remain in place.
South Africa is expected to announce full population and poaching statistics for 2021 soon. IRF will continue to monitor the situation and bring you the latest news.