2022 Off & Running: Updates from the Field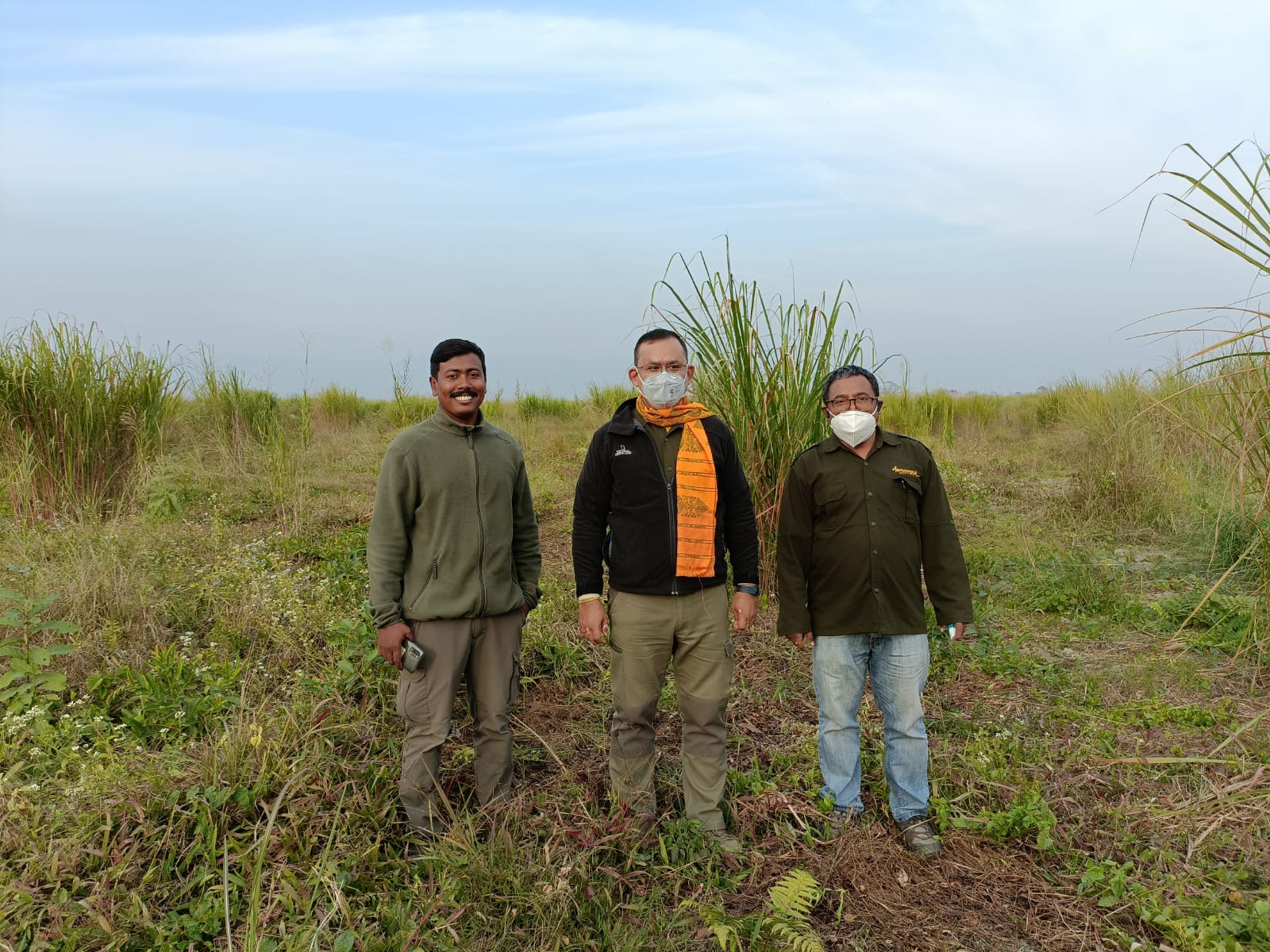 Thanks to the support of Team Rhino, IRF and our partners around the world have been able to protect rhinos from poachers, restore wildlife habitat, move rhinos to new habitats, and much more last year. We are excited to go even further for rhinos this year – 2022 is already off to a great start! Below are recent field updates from programs in India, Indonesia, and South Africa. Be sure to be the first to get updates like this straight to your inbox – sign up for our monthly e-newsletter today.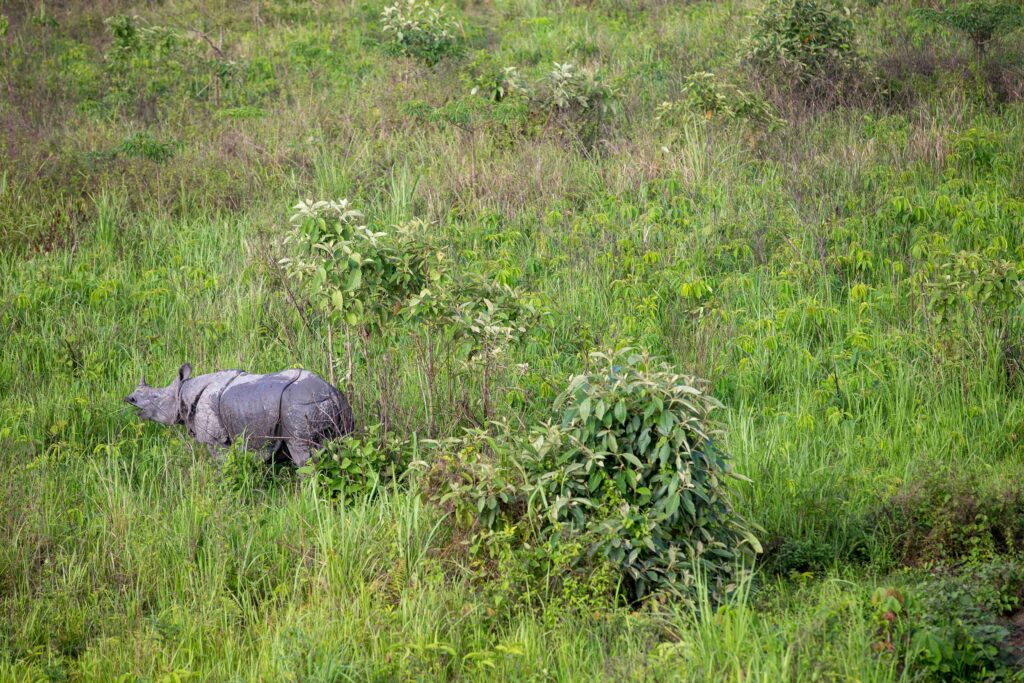 India
The "Manas Model" of rhino restoration was recently proposed as a best practice for World Heritage site conservation and management by UNESCO (the United Nations Educational, Scientific and Cultural Organization), and is inspiring conservationists to identify additional areas for rewilding elsewhere. The model is an excellent example of cooperation and collaboration by the government, nonprofit organizations and the local community.
Wild greater one-horned rhinos were first reintroduced to Manas National Park by the Indian Rhino Vision 2020 (IRV2020) partners, including IRF, in 2008, and the population has now grown to 48 rhinos! The local community has been actively engaged in every stage of the conservation program, from assessing security to building necessary infrastructure to monitoring and protecting rhinos.
One of the most significant landscape-level threats to greater one-horned rhinos in Manas and elsewhere, is the prevalence of invasive plant species, which choke out native rhino food plants and limit the amount of habitat available for rhinos and other wildlife. IRF collaborates with our local partner Aaranyak and local community members, in partnership with Park authorities, to remove invasive plants from Manas National Park, where approximately one-third of the rhinos' grassland habitat has already been taken over by invasive species. Over the past year, local community members successfully restored 50 acres of prime rhino habitat and have already recorded rhinos returning to this restored area.
Here are some recent photos of the work to restore grasslands for wildlife in Manas:
Indonesia
Conservation officials in Indonesia came together on November 11, 2021 to break ground for a new Sumatran Rhino Sanctuary (SRS). The new facility will be built inside the Leuser Ecosystem in East Aceh district, in Aceh province at the northern tip of Sumatra. This area is believed to be home to the largest surviving population of Sumatran rhinos in the wild.
The new SRS will be the third breeding center for the species, joining current facilities in Way Kambas National Park in southern Sumatra and East Kalimantan on the island of Borneo. The construction of sanctuaries is part of an ongoing effort that supports the Government of Indonesia's Emergency Action Plan to save Sumatran rhinos from extinction.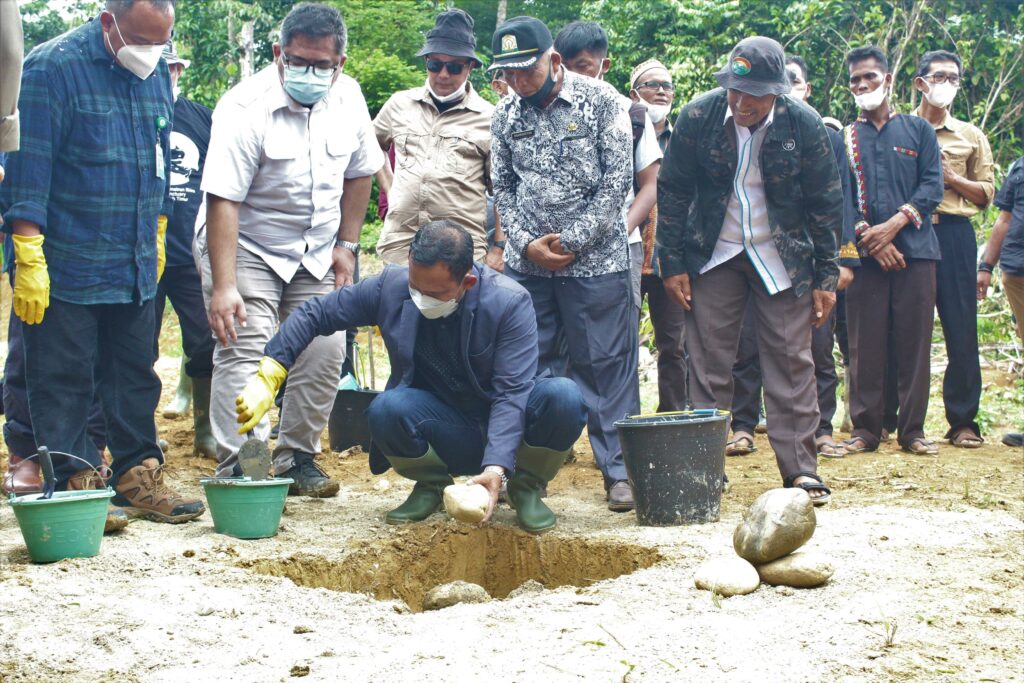 The new SRS project is managed by the Leuser Conservation Forum (FKL), a grantee of the International Rhino Foundation. The SRS in Leuser will span about 130 hectares (320 acres) in an ecosystem that is the only place left on Earth that is home to rhinos, tigers, orangutans and elephants, as well as many other wildlife species. The first phase of construction will see the establishment of four paddocks, a permanent boma (large rhino enclosure) and an employee camp, and is expected to be completed this year.
At the Way Kambas SRS, staff celebrated the capture day – kind of a birthday – of one of its first resident rhinos, Bina. At an estimated 41 years old, Bina is not only the oldest rhino at the SRS, she's the oldest captive Sumatran rhino on record, which is a testament to the amazing care she receives at the SRS.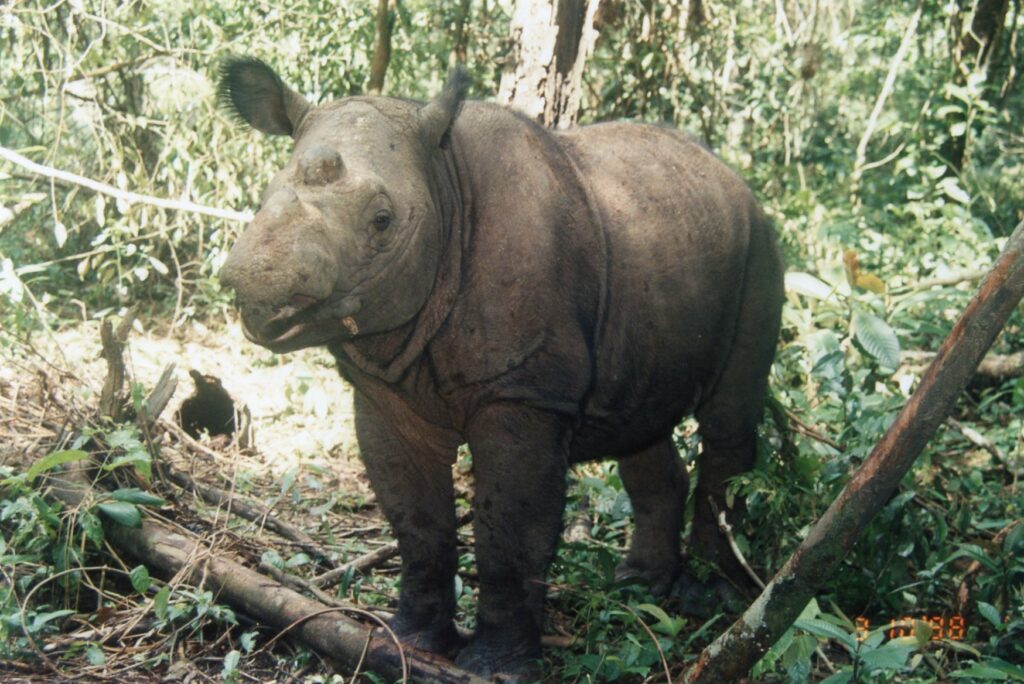 South Africa
The beginning of December saw an alarming rise in poaching in South Africa. The Department of Forestry, Fisheries and the Environment reported that 24 rhino carcasses were found in just two weeks at various nature reserves and parks around the country.
After experiencing a brief decline in poaching in 2020, due largely to border closures and lockdowns as a result of COVID mitigation measures, poaching incidents are again on the rise. The loss of 24 rhinos in such a short period of time is a stark reminder of the constant threats rhinos face in their fight for survival. 
Unfortunately, these losses confirm our concerns that with COVID travel restrictions loosening, poaching will increase and spread throughout the country, including private game reserves. Poaching deaths occurred in six different locations in South Africa in December, which is a disturbing trend.
Continued economic losses resulting from the sudden decline of tourism revenue have already wrecked havoc on private reserves and South African National Parks alike, and will continue to place strains on rhino protection and monitoring activities. With your help, IRF is providing both emergency and long-term financial support to rhino reserves in South Africa to ensure that rhino security operations remain in place.
South Africa is expected to announce complete poaching statistics for 2021 soon. IRF will continue to monitor the situation and you can subscribe to our newsletter for the latest rhino news.