Need A Last Minute Gift For Father's Day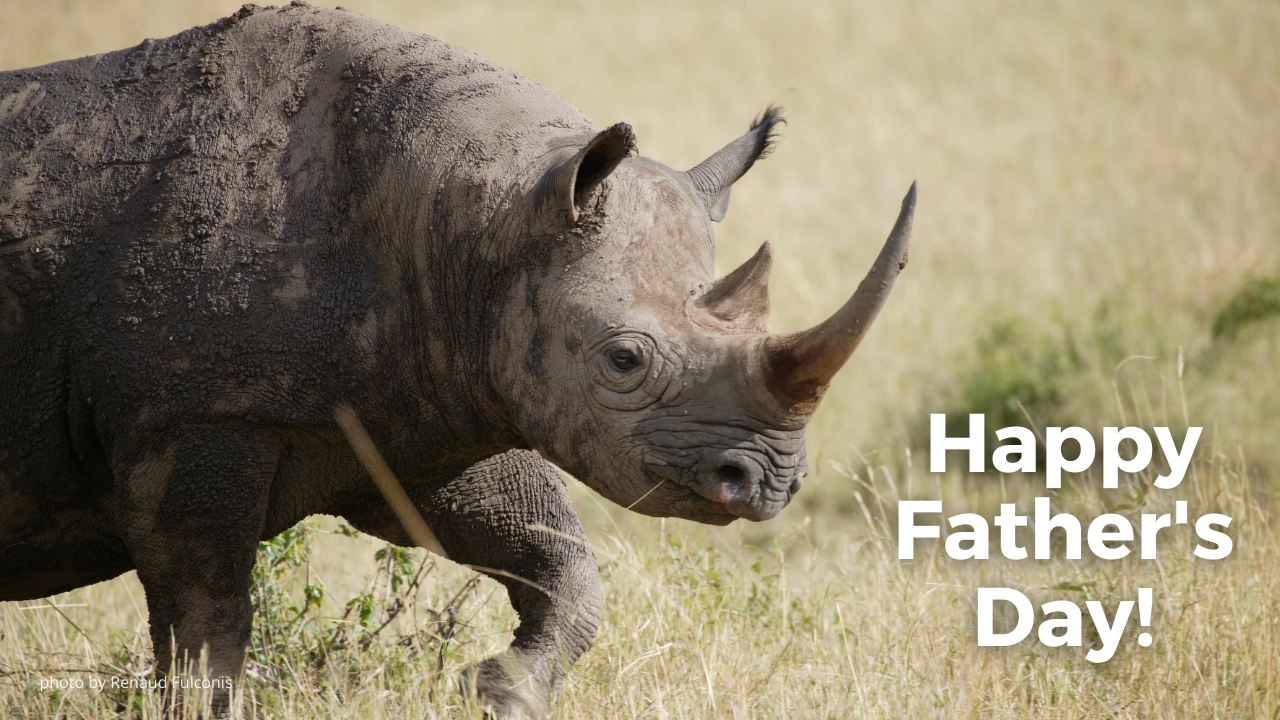 It is time to celebrate dad. He can be a friend, protector, and motivated. He can be fun and corny too, and the teller of bad jokes. His stories often inspire us to take on our own adventures. Hey, it is cool to have the title Dad.
He is often hard to buy for as well. He may not want a new tie or socks this year. What dad wouldn't want a rhino as a companion though? You can adopt a rhino in your father's name and give him a gift as unique as he is. Your adoption materials will arrive digitally in plenty of time to present to dad and that's no joke.
The International Rhino Foundation has a few suggestions for adoptions:
What dad would not like Rocky. He is the ambassador for black rhinos and named for the famous fighter. Just be prepared for dad to go around quoting lines from the movie. Adopt Rocky for your dad.
Does your dad like to get his hands dirty. Well, then Mustofa, ambassador for Javan rhinos, is his perfect companion. This rhino loves the mud. Adopt Mustofa for your dad.
Sumatran rhino Harapan is also a good choice. He is a happy, take each moment as it comes rhino at the Sumatran Rhino Sanctuary in Indonesia. Harapan's priority is finding the next good thing to eat. Sound like your dad? Adopt Harapan for your dad.
Last but not least, how about man's best friend? They are loyal and hard working – attributes that dad's value. K9 rangers play an essential role in protecting rhinos and will make your father proud. Adopt a K9 Unit for your dad.
Whatever adoption you choose, we are sure that your father will be impressed. Happy Father's Day from IRF.