Give Your Love the Gift of Gray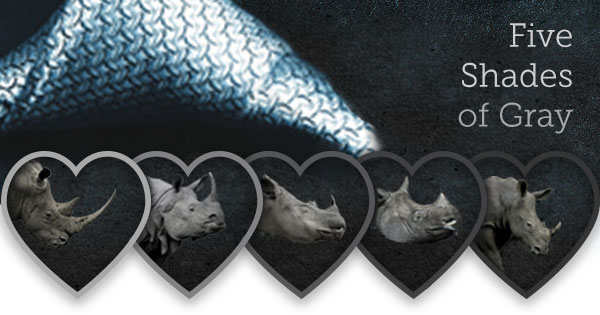 Rhinos come…
…in Five Shades of Gray.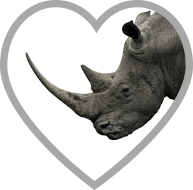 This Valentine's Day, we're ruminating over what attracts us to the world's five species of rhino.
While black rhinos are the strong and silent type, white rhinos are usually laidback and easygoing. Javan rhinos like to play hard to get, whereas Indian rhinos will fight tooth and hoof to get what they want. Sumatran rhinos are secretive, shy and a little hairy.
Whatever you're into, we're all in love with rhinos. And we don't want to see them submit to poachers.
Dominate this Valentine's Day. Give your love the gift of gray.