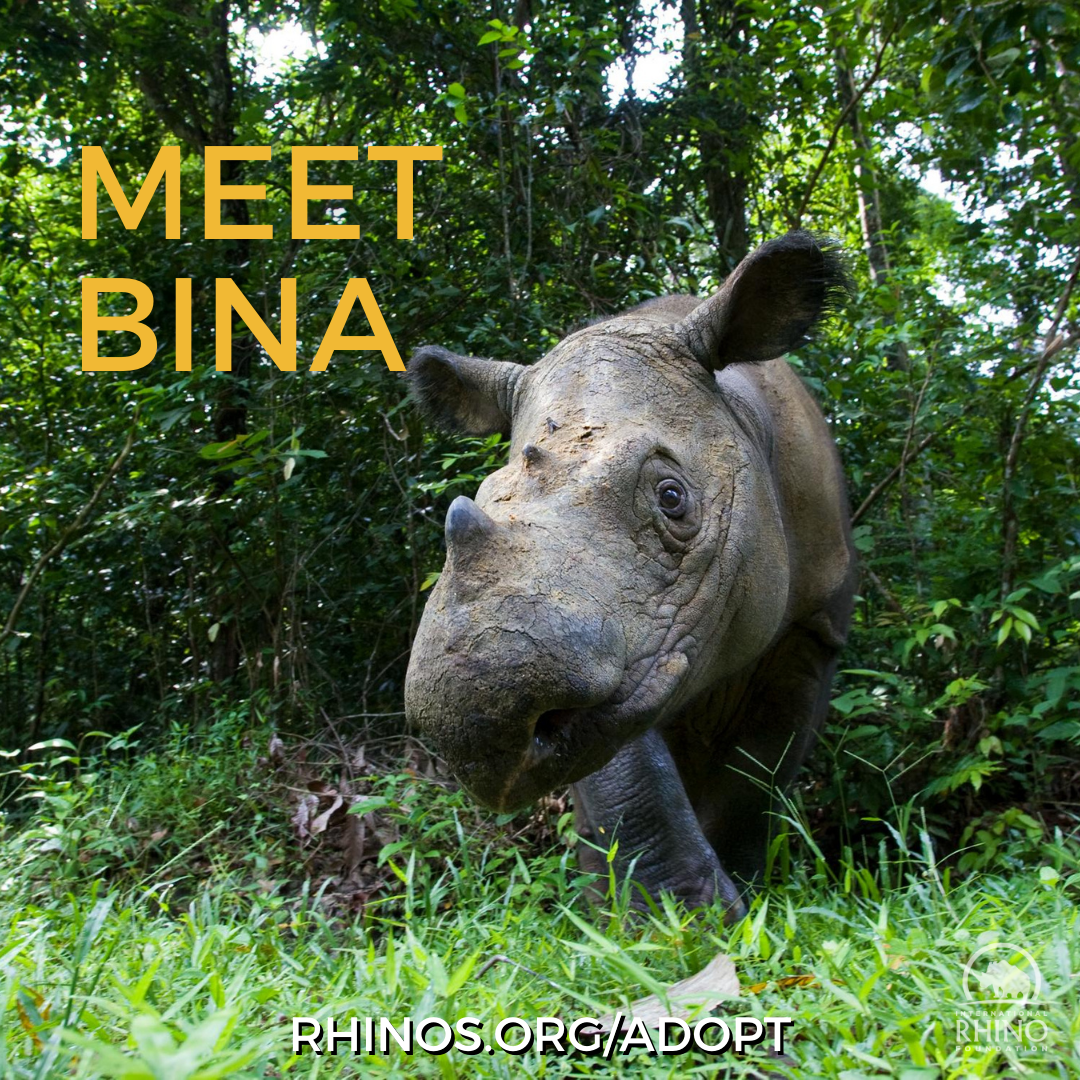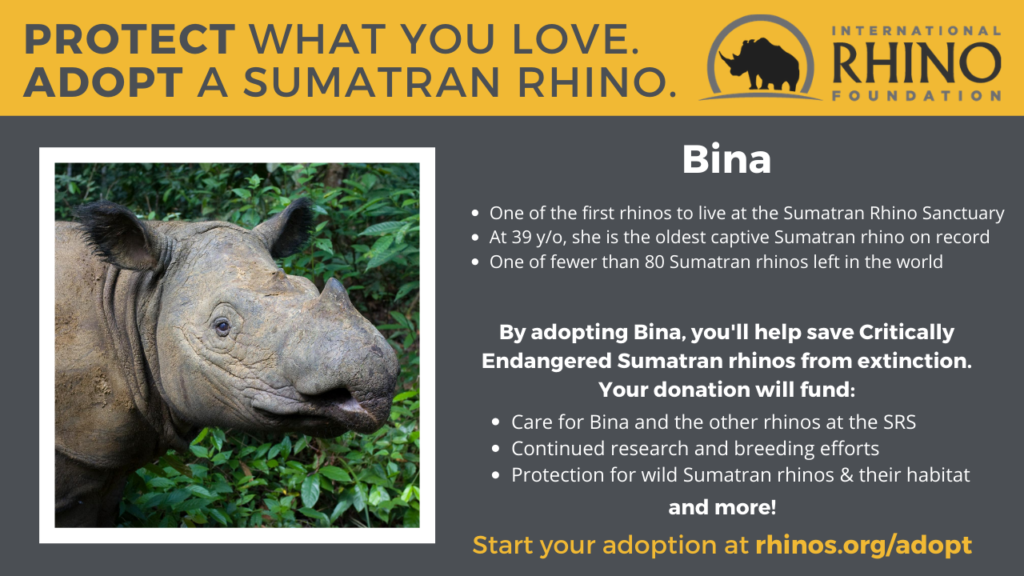 Bina doesn't always get the same attention as the other rhinos at the Sumatran Rhino Sanctuary (SRS). She is often overshadowed by Ratu, Rosa, Delilah, Andalas and Harapan. And Andatu has his own story book. However, Bina provides an important role at the SRS.
At 39 years of age, Bina is now the ambassador at the sanctuary. Though she is typically shy and solitary, she does like other rhinos and people and is proving to be an excellent representative for her species.
Sumatran rhinos are critically endangered, numbering less than 80. They make the dense, steamy jungles of Indonesia their home. Populations have been impacted by habitat loss and have increasingly become isolated.
Bina lived in Kerinci-Seblat National Park, which was once home to a significant population of Sumatran rhinos, but by the 1980s, the construction of several villages, large oil palm plantations, and a logging concession had left the province with few rhinos.
Bina was rescued and relocated to a safari park in Java, Indonesia. Responding to the critical decline in the Sumatran rhino population, the Indonesian government and international partners, including the International Rhino Foundation (IRF), decided to create the SRS in Way Kambas National Park in 1996.
Soon after construction on the SRS was completed, all the Sumatran rhinos remaining in captivity in Indonesia, including Bina, were transferred to the sanctuary so they could participate in an intensively managed research and breeding program aimed at increasing the Sumatran rhino population.
At the SRS, Sumatran rhinos roam in large, open forest areas where they can experience a natural habitat while still receiving state-of-the-art veterinary care and nutrition. Although she has never produced any calves, Bina has taken on the vital role of education for her species.
When you adopt Bina, you help provide food and care for her and her fellow rhinos at the SRS so they can continue to educate all of us on how to save the Sumatran rhino from extinction.
Protect what you love & adopt Bina today!