Celebrating & Saving Rhinos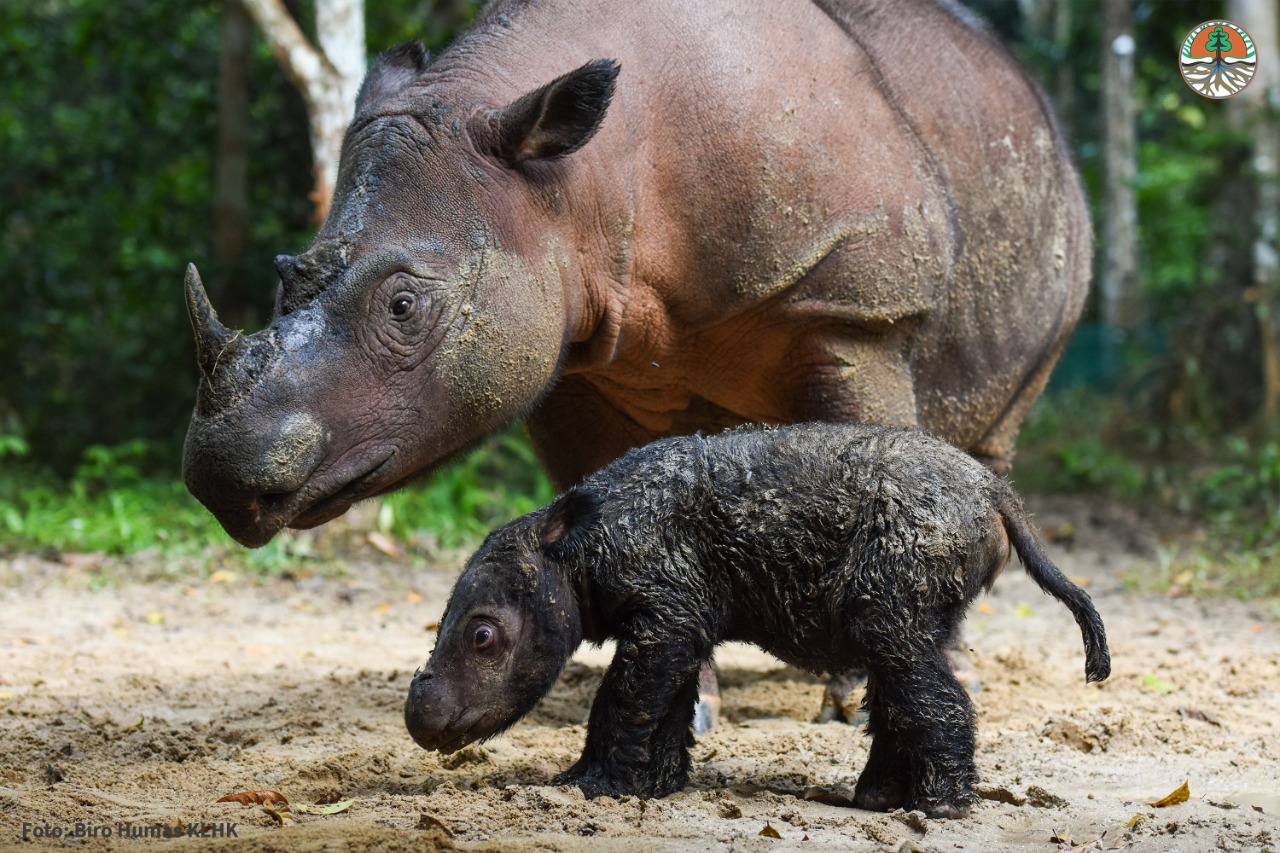 May 1st is Save the Rhino Day and the beginning of our month-long celebration of the five rhino species.
We have many things to celebrate this year, but perhaps the best news to celebrate is the new addition to the Sumatran Rhino Sanctuary in Way Kambas (SRS), Rosa's first calf.
Rosa's baby recently turned one-month old and Indonesia's Ministry of Environment and Forestry shared the video below showing the baby's growth and development so far. As the video mentions, this baby was Rosa's ninth pregnancy, so she represented years of hard-work and dedication by the staff at the SRS – definitely worth celebrating! We have translated the video text and hope you enjoy watching it as much as we do.
One month
Rosa's child
Thursday, March 24, 2022 Rosa gave birth to her first child.
This is Rosa's ninth pregnancy after eight miscarriages.
At birth, she weighed 20 kg. After a month, 42 kg.
The new baby nurses from its mother for the first 3 weeks.
Next she began to learn to chew leaves.
The baby is now starting to wallow.
Now, she runs around often and follows the activities of her mother.
I hope you are in good health Rosa and child.
We are looking forward to celebrating rhinos with you on 5/5 and throughout the month of May. Learn how you can join the celebration and help us save more rhinos at Go Wild for Rhinos.