A Special Thank You to the SRS Vets on World Veterinary Day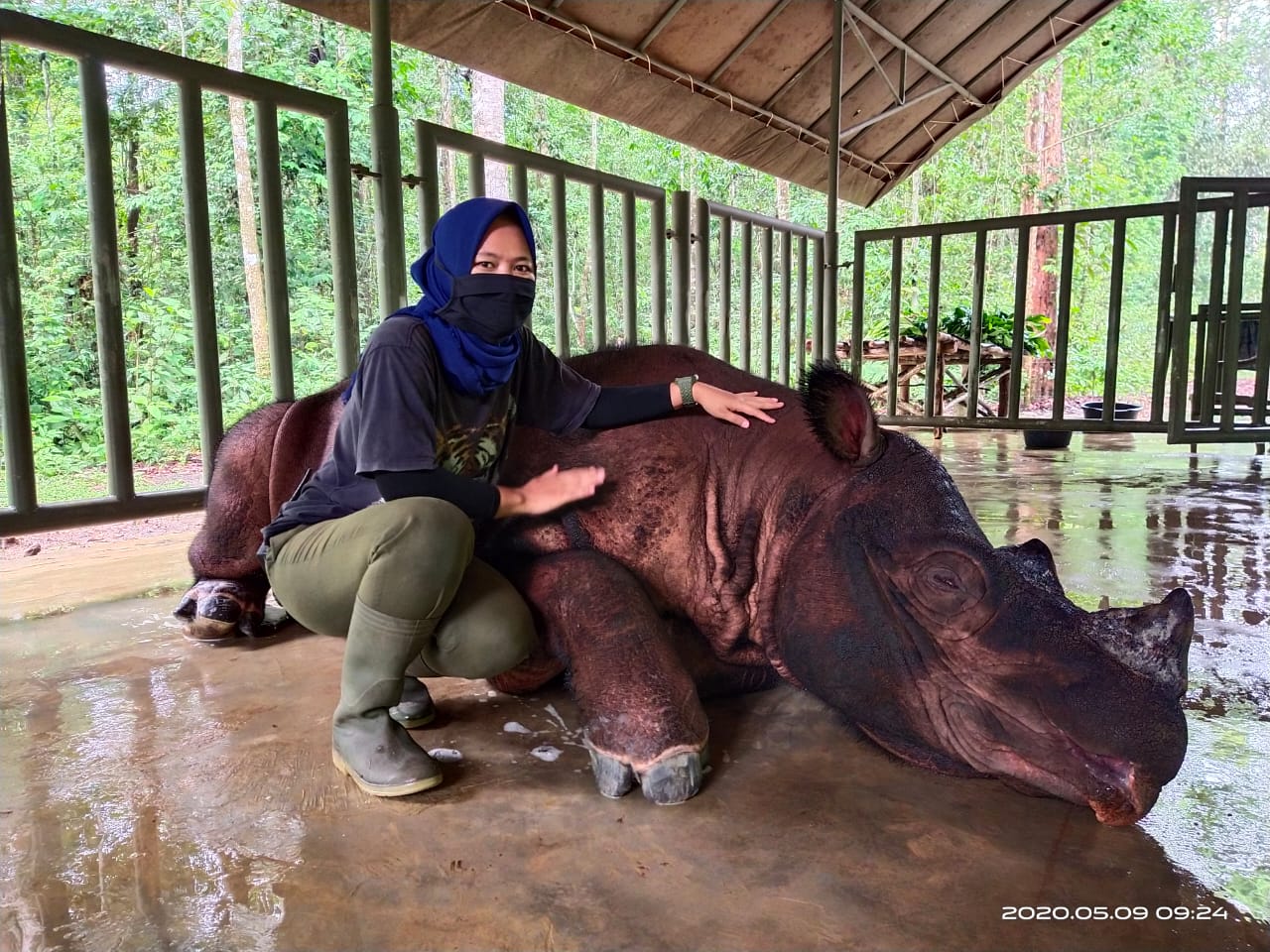 Tomorrow is World Veterinary Day and the International Rhino Foundation would like to take this opportunity to extend our gratitude to the four veterinarians at the Sumatran Rhino Sanctuary (SRS) in Way Kambas National Park in Indonesia.
The SRS vets oversee the care of the seven resident rhinos, ensuring that they are healthy, as well as manage the conservation breeding program at the SRS that has produced two births thus far.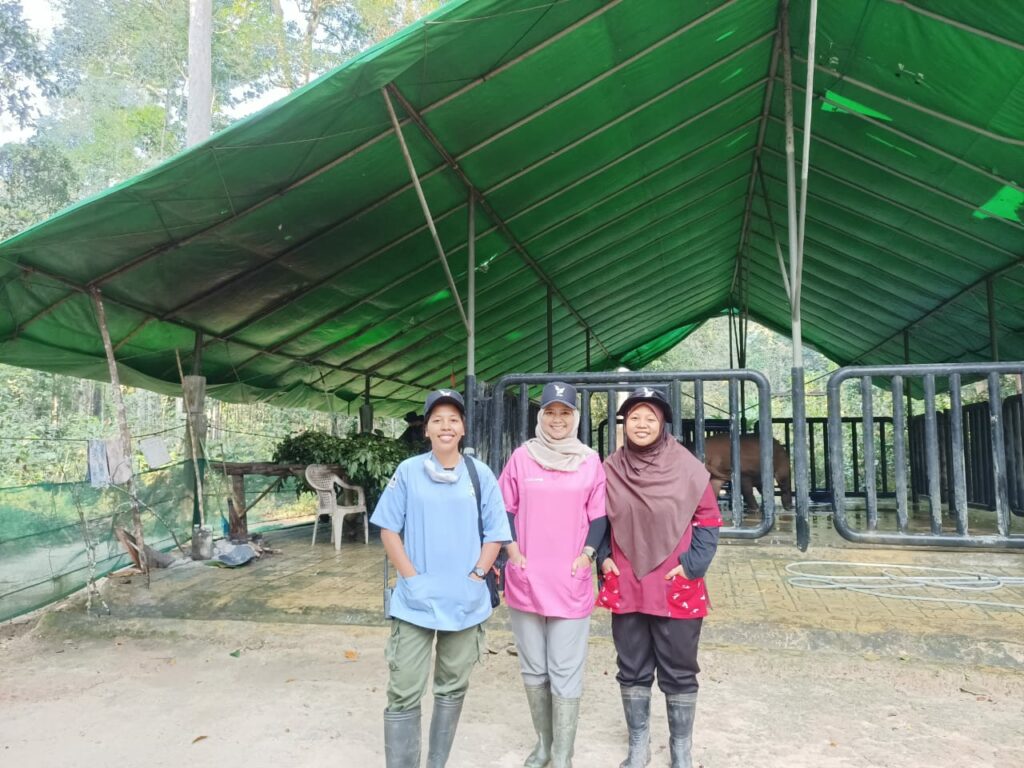 Not only do they have the challenge of helping to save a species that is critical endangered, but they also faced additional obstacles with the COVID-19 global pandemic.
With safety protocols enacted, the teams at the SRS rotate in two weeks shifts, staying at the SRS away from their families to ensure the care of the rhinos continue.
The work of these dedicated individuals has resulted in significant gains in the knowledge of Sumatran rhinos which will continue to benefit not only the SRS breeding program, but also programs across Indonesia for both wild and captive programs.
The team at the SRS could have more rhinos in the near future as the Sumatran Rhino Rescue's capture program gets underway later this year and into 2022.
Meet the veterinarians at the SRS:
Dr. Zulfi Arsan is the Head Veterinarian at the SRS. He joined the SRS in 2014 as a veterinarian.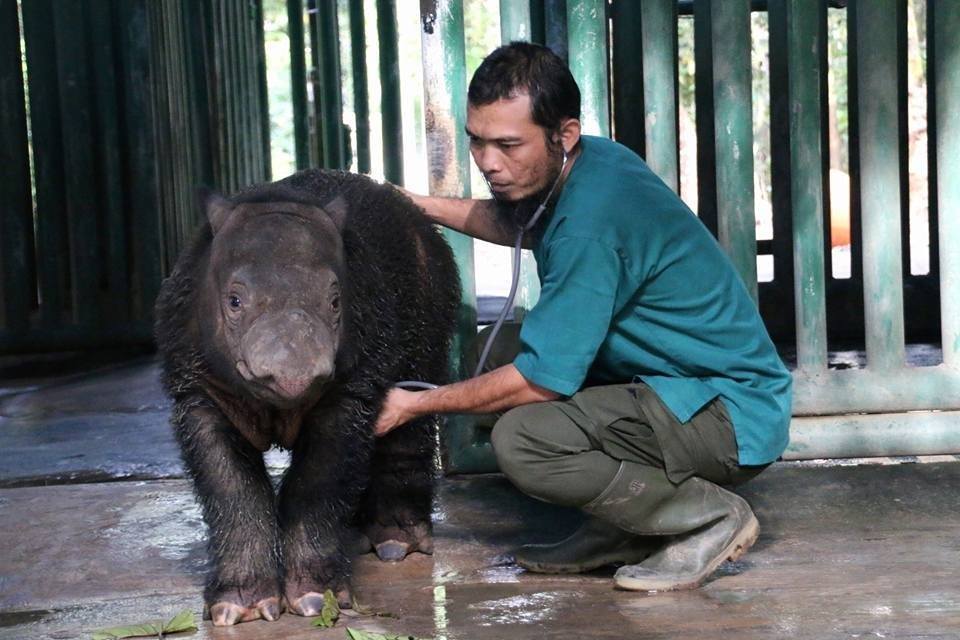 Dr. Made Fera joined the SRS as a veterinarian in 2015. In the photo below, she is performing an ultrasound on Ratu.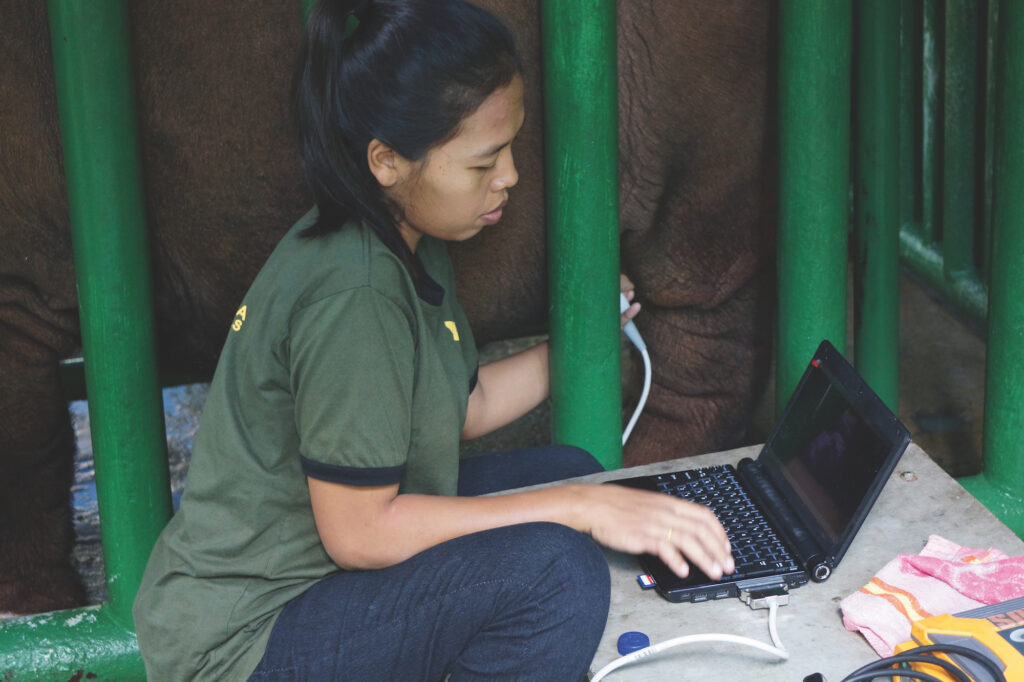 Dr. Vindo Rossi has worked at the SRS since of March 2018. She graduated from the Institut Pertanian Bogor or IPB university in Bogor, Indonesia.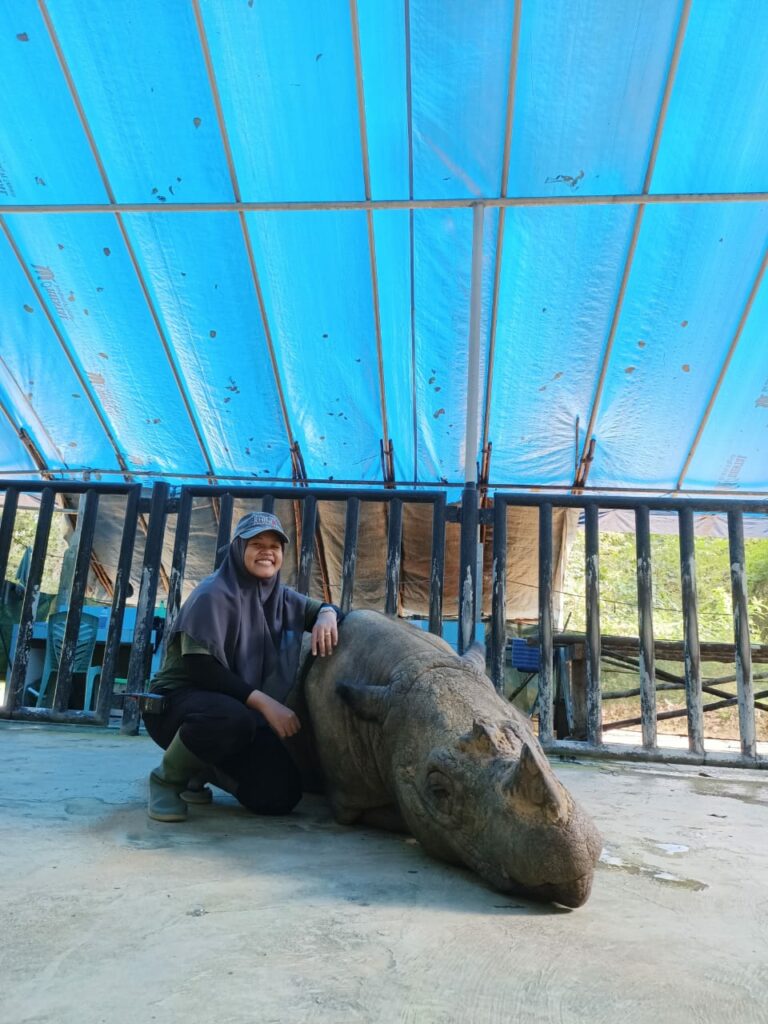 Dr. Lia also graduated from IPB university and joined the SRS midway through 2018.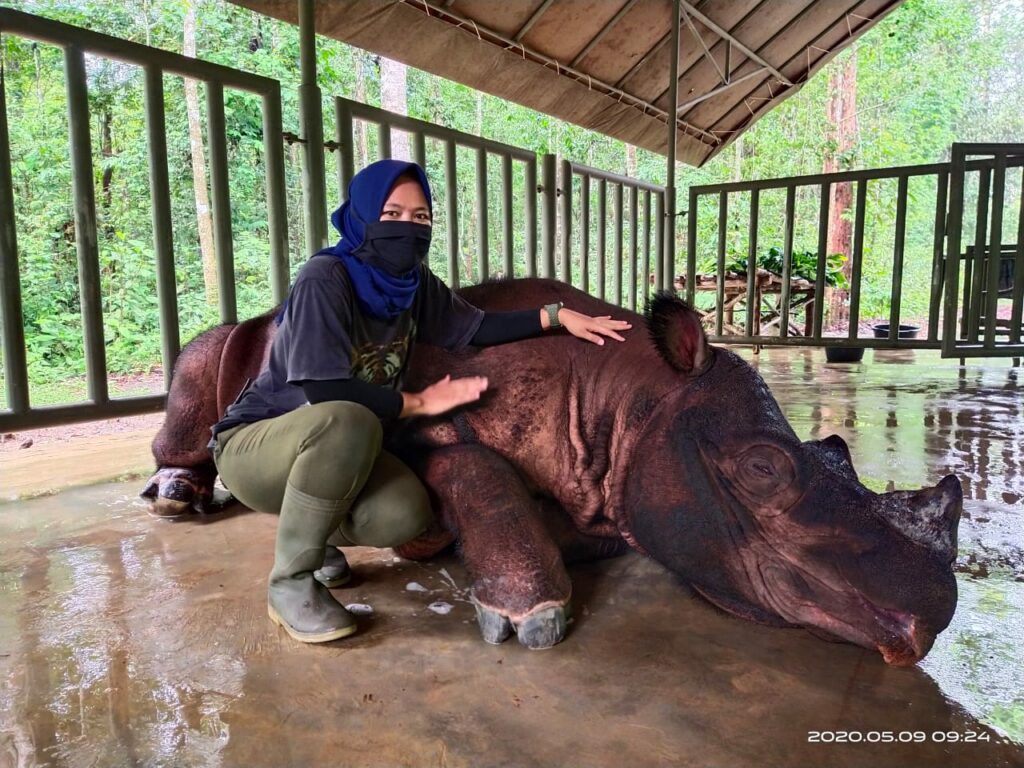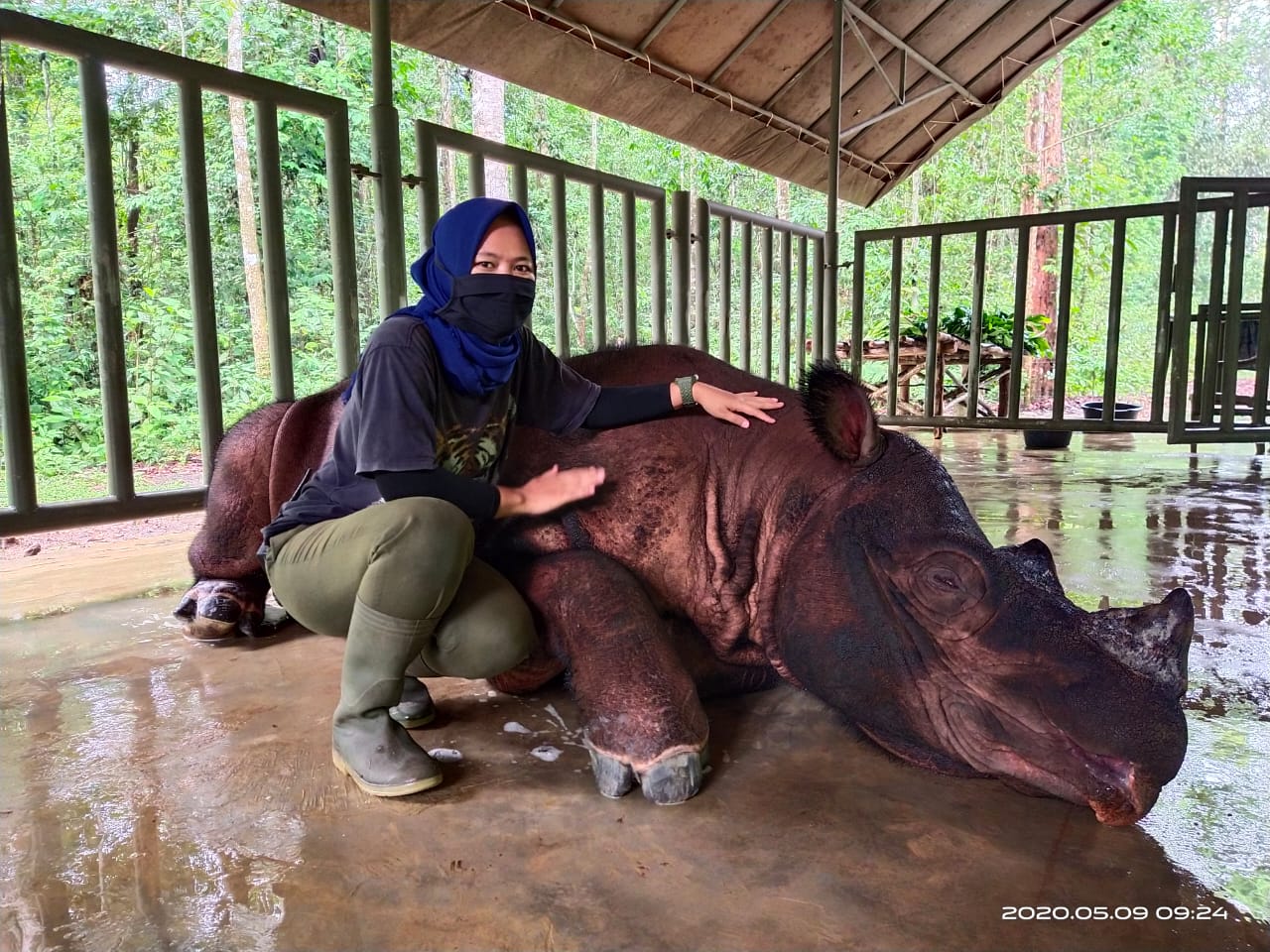 Veterinarians and keeper staff work incredibly hard to keep their charges healthy and happy. Please joins us in thanking the SRS vets and vets around the world today and everyday.