2015 Rhino Conservation Calendar is now on sale!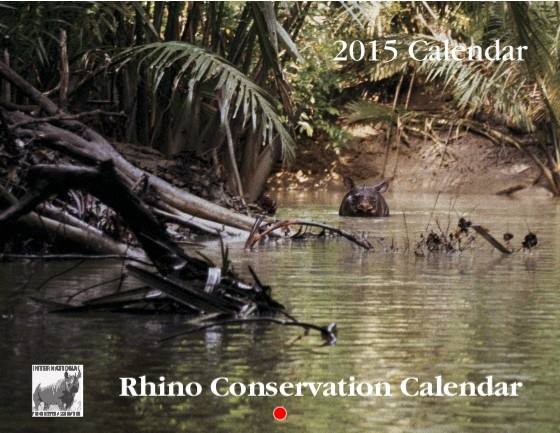 The funds raised from the sale of the 2015 Rhino Conservation Calendar will go towards the resources needed for the Javan Rhino Conservation Program's Rhino Protection Units (RPUs) and the removal of the invasive Aren ga palm. It is estimated that there are fewer than 50 Javan rhinos remaining in one population in the Ujung Kulon National Park (UKNP), Java's largest remaining lowland forest tract. The population is thought to be stable, but unlikely to grow without intervention as the UKNP is probably at carrying capacity.
The RPUs are highly trained anti-poaching teams that intensively patrol key areas within areas containing rhinos. RPUs deactivate traps and snares and apprehend illegal intruders, including poachers, and investigate crime scenes, thus preventing or reducing the loss of wildlife. RPU patrols have proven to be a successful deterrent to rhino poaching as there have been no reported rhino poaching deaths in UKNP for the past 15 years.
An invasive palm (Arenga obtusifolia) is rampant in UKNP, and if not controlled, will continue to reduce the growth of Javan rhino food plants and have further serious impacts on plant and animal diversity in the park. An estimated 60% (18,000 hectare) of the Park is covered with Arenga palm. The UKNP currently manages a number of plots, no more than 5 contiguous hectares, to reduce Arenga palm an after the removal is completed, staff closely monitors plant density and distribution in the plots. The UKNP does not have the resources to adequately fund proactive measures to prevent harm to its diverse, at-peril biodiversity. As human populations increase and threats from illegal activities, such as poaching and encroachment grow, the protection provided by the RPUs and trained locals remain crucial for the survival of Indonesian fauna and their habitat.
Get yours today!