Triple Your Impact for Rhinos on Giving Tuesday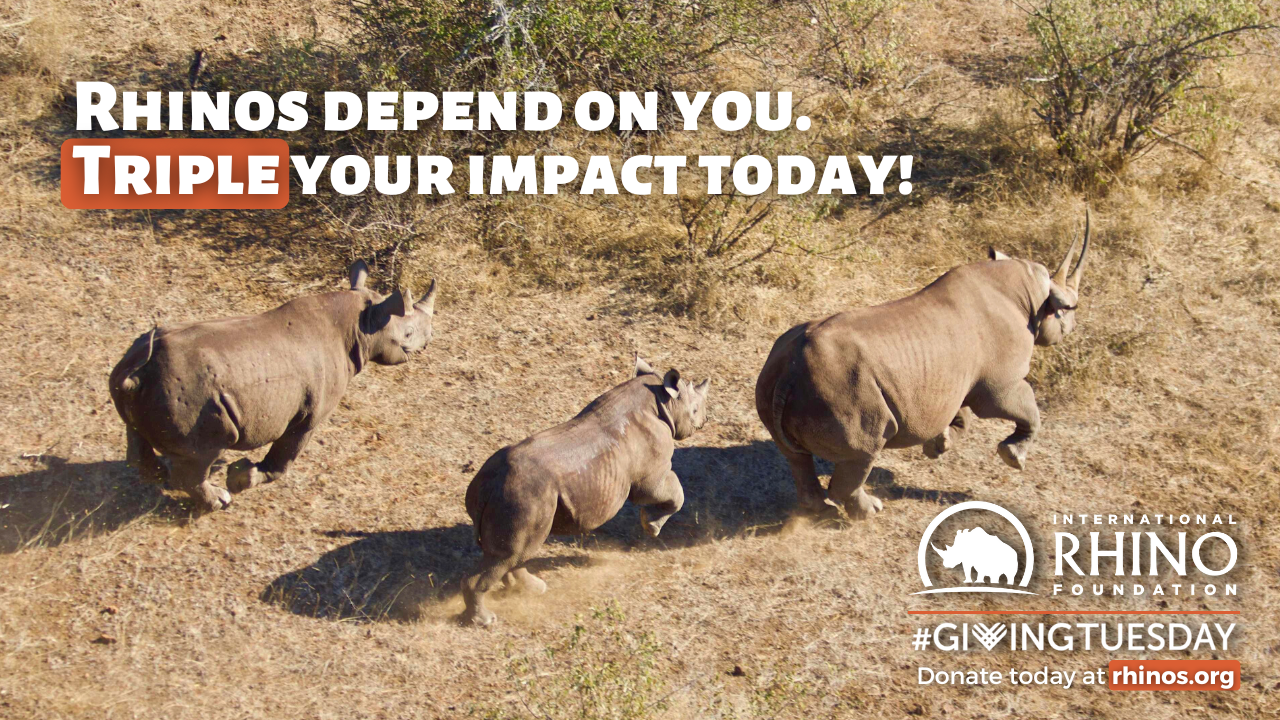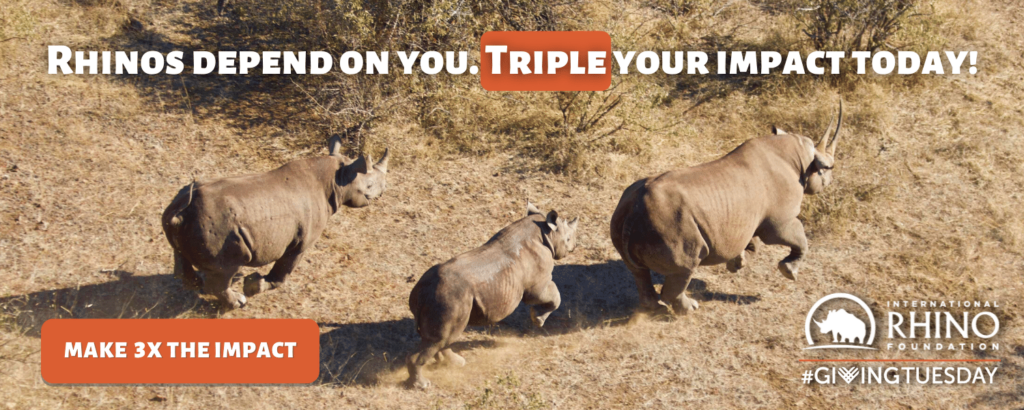 Tomorrow, November 29, 2022, the International Rhino Foundation (IRF) will celebrate Giving Tuesday, a national day of generosity. We are excited to announce that your gift will go 3 times as far on Giving Tuesday, making a huge impact for rhinos and the dedicated people working to protect them.
Three generous IRF supporters have agreed to match every gift made on Giving Tuesday. Donate today to triple your impact.
It's been a difficult year for rhinos. After a temporary lull in poaching due to COVID-19 pandemic restrictions, criminal networks quickly adapted to the new environment, with poaching rates and trade volume increasing again this year. Large, organized crime groups, who see wildlife trafficking as low-risk, high-reward crime, became even more involved in rhino horn trade during the pandemic, monopolizing key networks and moving higher volumes of horn.
But there's been good news too. Despite the difficulties posed by daily life in Zimbabwe – including soaring costs for food and fuel – dedicated conservationists continue to persevere in protecting the country's rhinos, with great success. In January, Zimbabwe reported new rhino population estimates: 614 black and 415 white rhinos. This is the first time that Zimbabwe has surpassed 1,000 rhinos in over three decades.
A few thousand miles away, in India and Nepal, greater one-horned rhinos have also reached a big milestone – the population now numbers 4,014 individuals. The greater one-horned population has increased by 274 rhinos since the last count – helped by a baby boom during the pandemic when many protected areas were closed to visitors.
And at the Sumatran Rhino Sanctuary in Indonesia, first-time mother Rosa gave birth to a female calf in March. With fewer than 50 Sumatran rhinos left in the wild, each birth represents new hope for the species.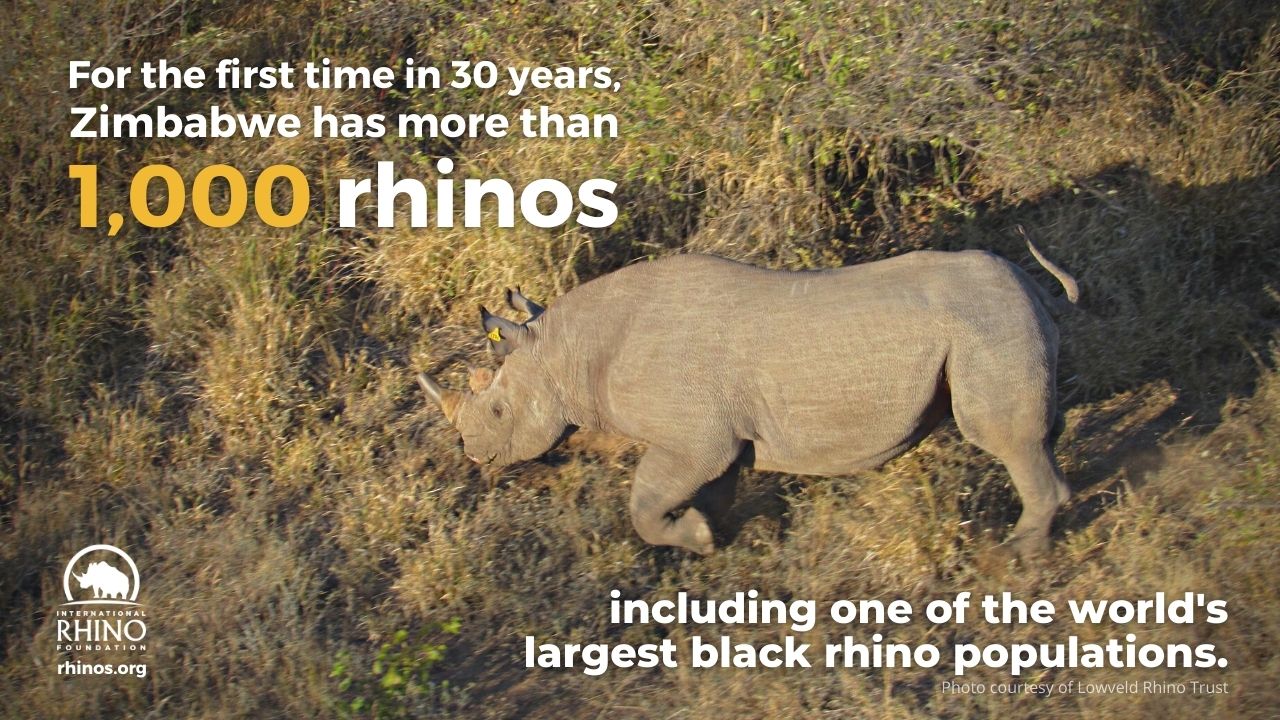 By contributing to IRF, you will provide invaluable support to rangers, security managers, and investigators working to monitor and protect rhinos and investigate and prosecute wildlife crimes. You'll help local communities working to restore rhino habitats, researchers working to solve critical conservation questions, and the scientists and veterinarians who are breeding rhinos and reintroducing them to areas from which they've disappeared.
Tomorrow, on Giving Tuesday we are counting on you to make a difference for rhinos. Every dollar you contribute counts towards the protection of all five rhino species. Rhinos – and IRF – depend on you and we are grateful for your generosity!