Together we can do GREAT things!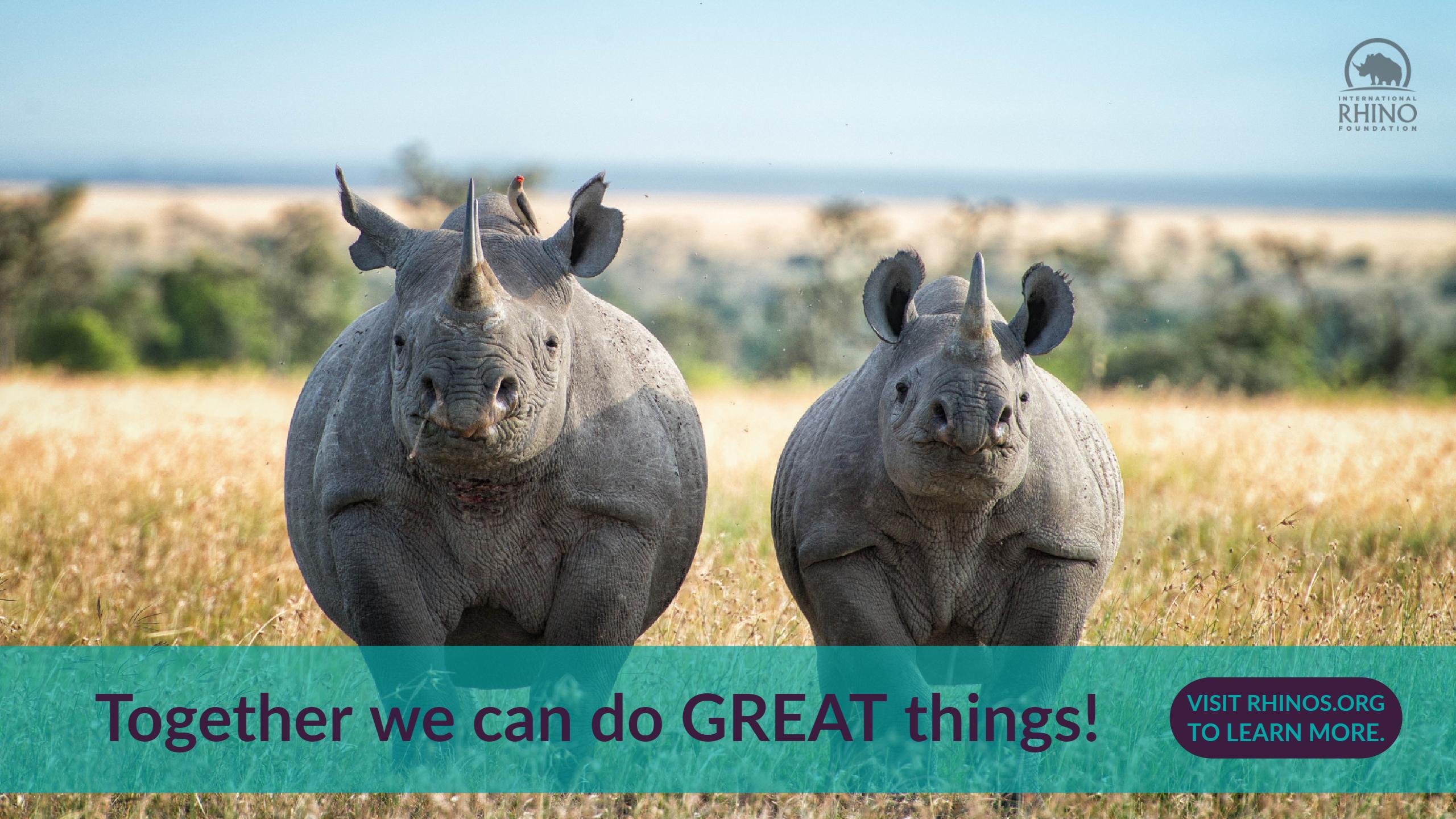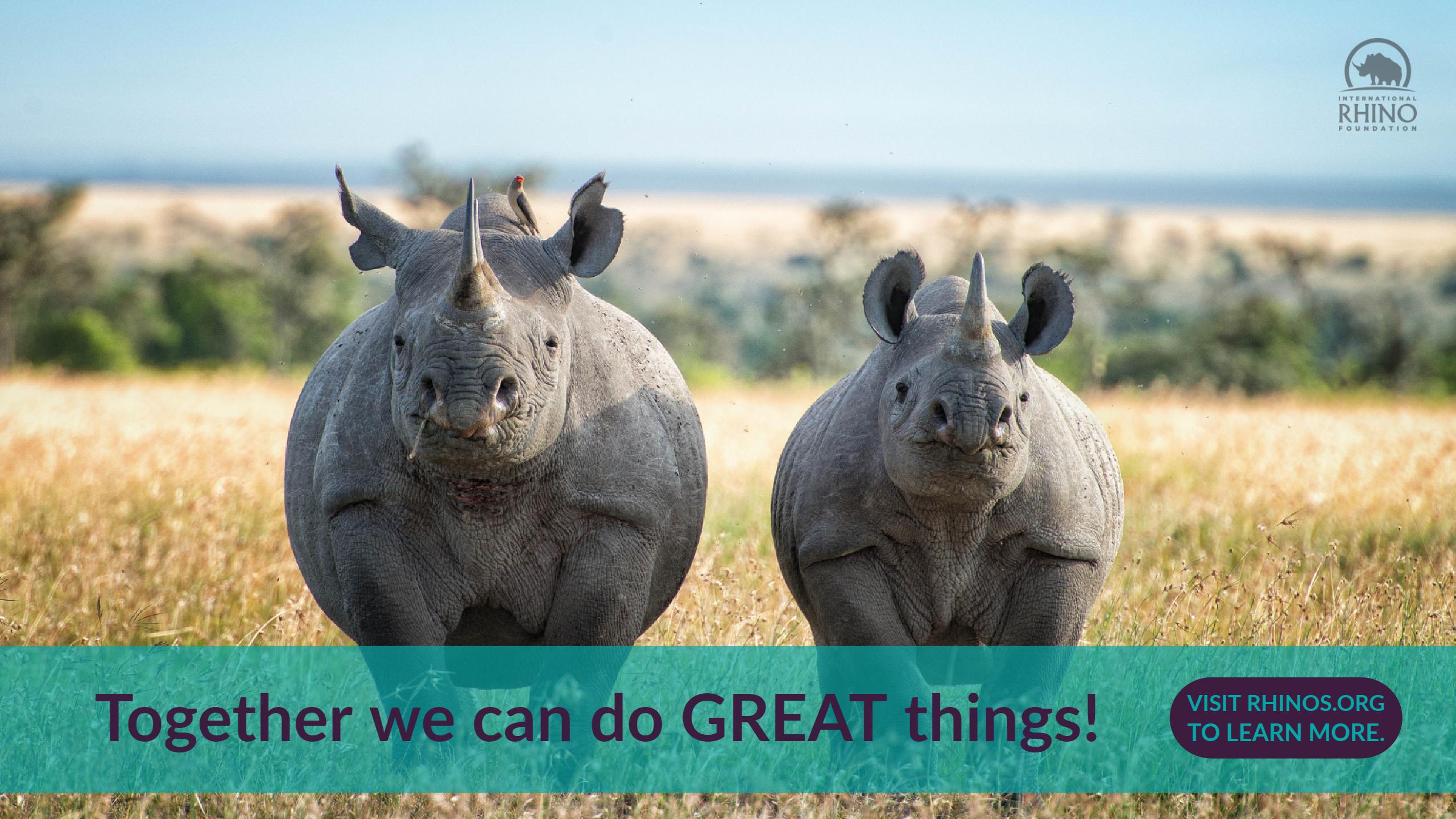 Deep in the jungle of Way Kambas National Park in Sumatra, Indonesia, a team of park rangers and IRF-funded Rhino Protection Units searched the forest and apprehended nine illegal loggers operating in the park, destroying precious habitat for rhinos, tigers, elephants, and tapirs.
Meanwhile, half a world away, in Zimbabwe's Lowveld region, another IRF-funded team of rhino monitors, airplane and helicopter pilots, and wildlife veterinarians began an operation to implant radio tracking devices in black rhinos' horns, to more effectively monitor the rhinos and protect them from organized, heavily-armed gangs of poachers killing rhinos throughout southern Africa.These two very different rhino operations took place thousands of miles apart, in completely different environments, but they had one very important thing in common – each required a dedicated team of people working in partnership to protect rhinos and their habitats.
Each RPU spends a minimum of 15 days per month in the field, ensuring 24/7 forest protection.

A team from the Lowveld Rhino Trust works on an anesthetized rhino.
You're a critical part of this team, too. It's your support that helps us protect rhinos and their habitats throughout Africa and Asia.
Today, we're launching our 2017 Year-End Campaign. Our goal is to raise $625,000 by December 31st . If we raise that amount, we'll be able to fund rhino security patrols in Zimbabwe and sniffer dogs to track poachers in Southern African rhino reserves. We'll translocate Greater One-Horned rhinos to safer habitats in India, fund Javan and Sumatran Rhino Protection Units in Indonesia, and purchase laboratory equipment to help vets at the Sumatran Rhino Sanctuary expand its captive breeding program.
We need your help to make it happen. Would you be willing to make a special year-end donation to help us meet our goal?
We are on a long journey together. The challenges we face – poaching, illegal wildlife trade, widespread habitat destruction — are immense. But we don't shy away from a tough situation, and we know you don't either. Thank you so much for joining our team. Together, we can do great things!