Sumatran Rhino Art Exhibition: Indonesia's Hidden Treasure Collaboration for Sumatran Rhino Conservation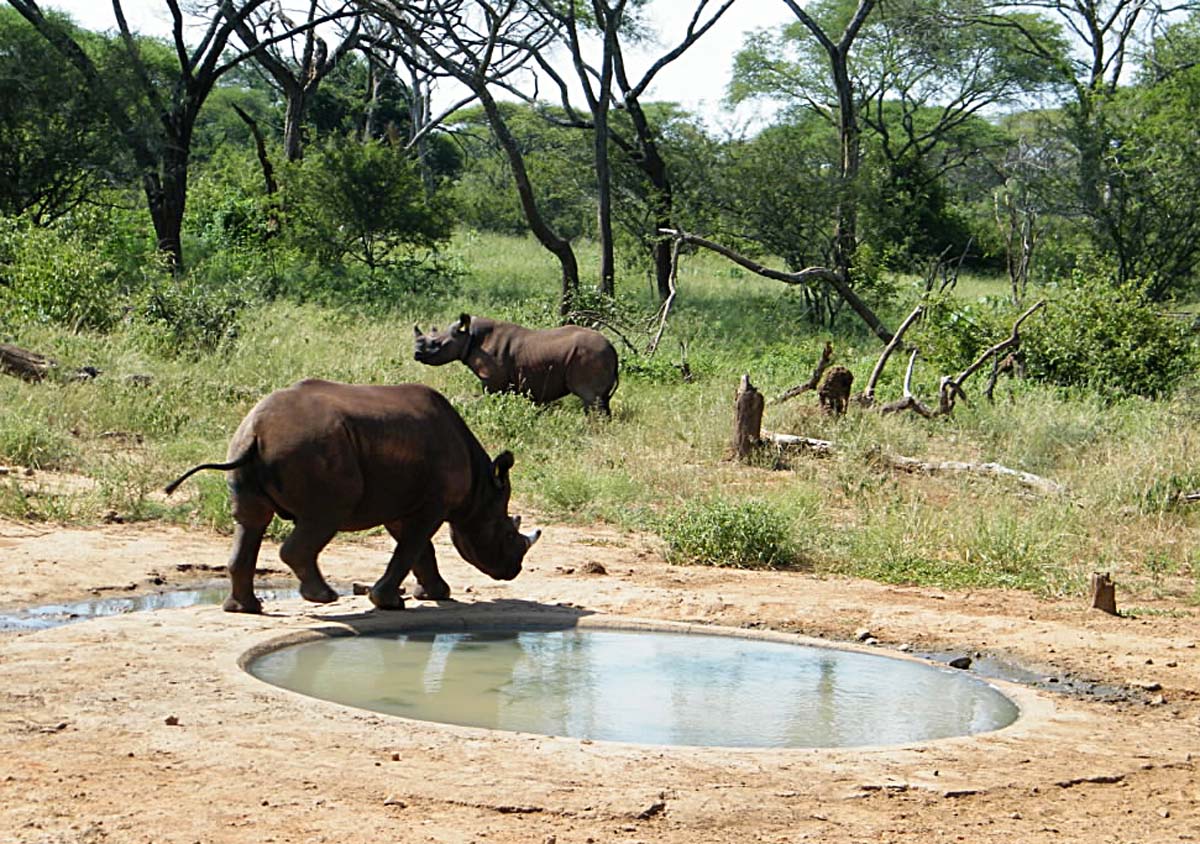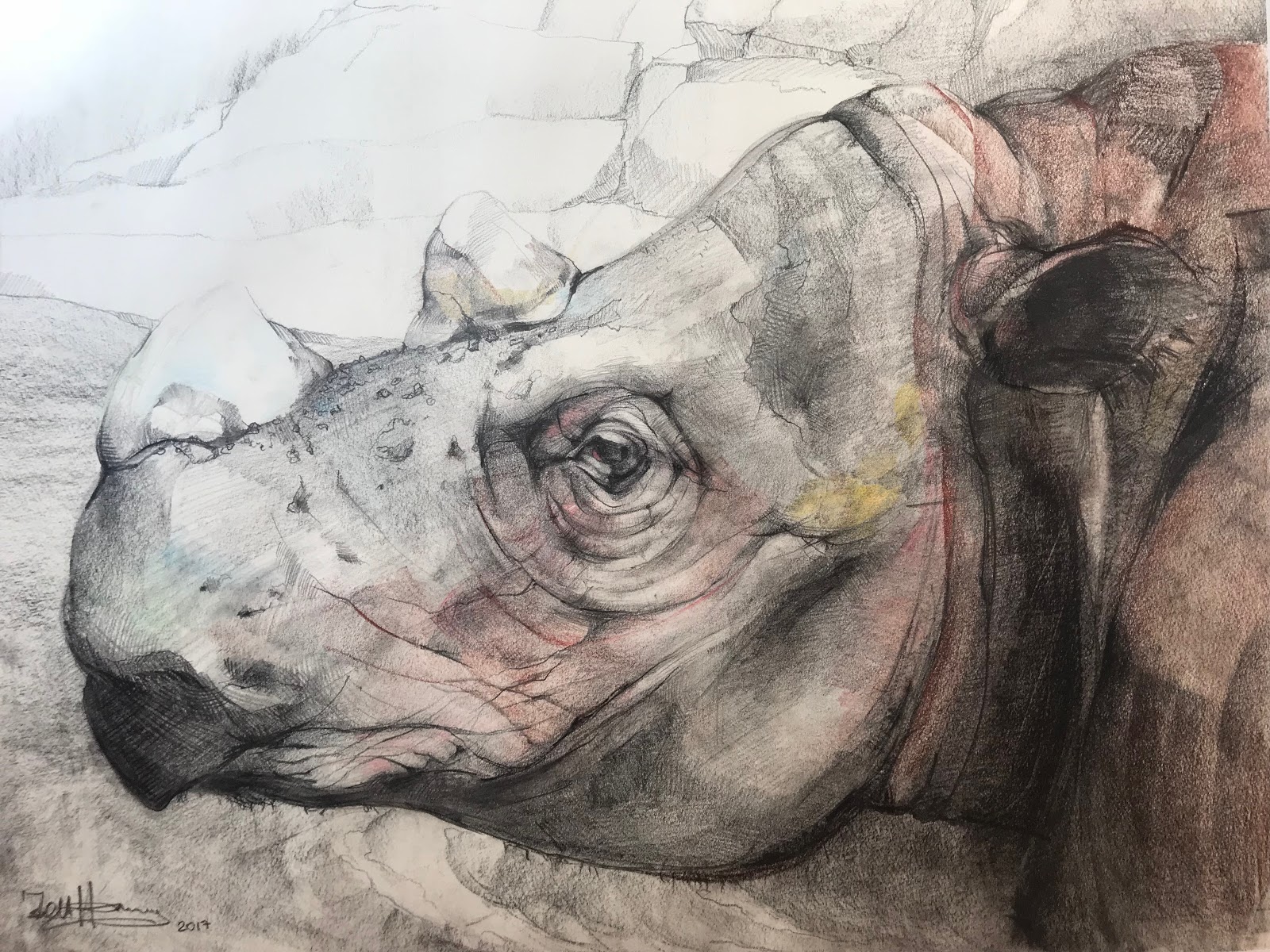 In an effort to raise awareness for the critically endangered Sumatran rhino, Tim Badak is hosting a 3-day inspiring art exhibition and charity auction from the 19th through 21 January 2018 at the National Library of Indonesia. The exhibition includes Indonesian and International artists and national brands.
The Sumatran rhino is the most endangered land mammal on the planet. Two of the world's five rhino species are found only in Indonesia. The smallest of all rhinos, fewer than 100 Sumatran rhinos remain, threatened by poaching, human encroachment, and deforestation.
The crisis facing the Sumatran rhino has been a joint focus for local and international NGOs, along with the Indonesian Government and communities. Conservation actions such as protection and active management, including captive breeding, and applied research are crucial for the survival of the species.
One of the success stories resulting from international collaboration resulted in the birth of Andatu in 2012 at the Sumatran Rhino Sanctuary in Way Kambas, Lampung. Andatu was the first Sumatran rhino born in captivity in Indonesia. In 2016, President Joko Widodo named a second Sumatran rhino calf "Delilah", means "Gift from God".
"The Sumatran Rhino is a part of Indonesia's biological heritage and it must be preserved for future generations. Today's youth will eventually have the responsibility to save not just the rhinos, but all of Indonesia's rich biodiversity. This art exhibition is a great example of how people from different backgrounds, cultures, and organizations can work together to save our country's wildlife and forests," said Ibu Siti Nurbaya, Minister of Environment and Forestry of Indonesia."
"Sumatran rhino conservation needs a collaborative approach and cooperation not just from institutions or organizations, but also communities and the public. Sharing information about this wonderful animal is important, so that people can understand their uniqueness and importance, and take action to reverse their decline," said Widodo Ramono, Executive Director of Yayasan Badak Indonesia.
In addition to protection and management, one way to help fight against the species' extinction is raising public awareness in Indonesia and around the world. To address this challenge, Tim Badak, comprised of six national and multinational NGOs, namely Forum Konservasi Leuser (FKL), Leuser International Foundation (LIF), International Rhino Foundation (IRF), Wildlife Conservation Society – Indonesia (WCS), World Wide Fund for Nature – Indonesia (WWF), and Yayasan Badak Indonesia (YABI), and funded by the Disney Wildlife Fund, created a campaign to increase awareness and gain public support for Sumatran rhino conservation.
With the goal of raising awareness about the Sumatran Rhino, Tim Badak kicked off a one-year campaign with #GiftForDelilah in 2017. Through Delilah, the campaign encourages future generations to love and value Sumatran rhinos.
As a part of this effort, from 19-21 January 2018 Tim Badak is hosting the 'Sumatran Rhino Art Exhibition: Indonesia's Hidden Treasure' at the National Library of Indonesia. The initiative is supported by the Ministry of Environment and Forestry, The Walt Disney Company and the National Library of Indonesia, showcasing and auctioning Sumatran rhino-inspired works of art by several talented Indonesian as well as Disney artists.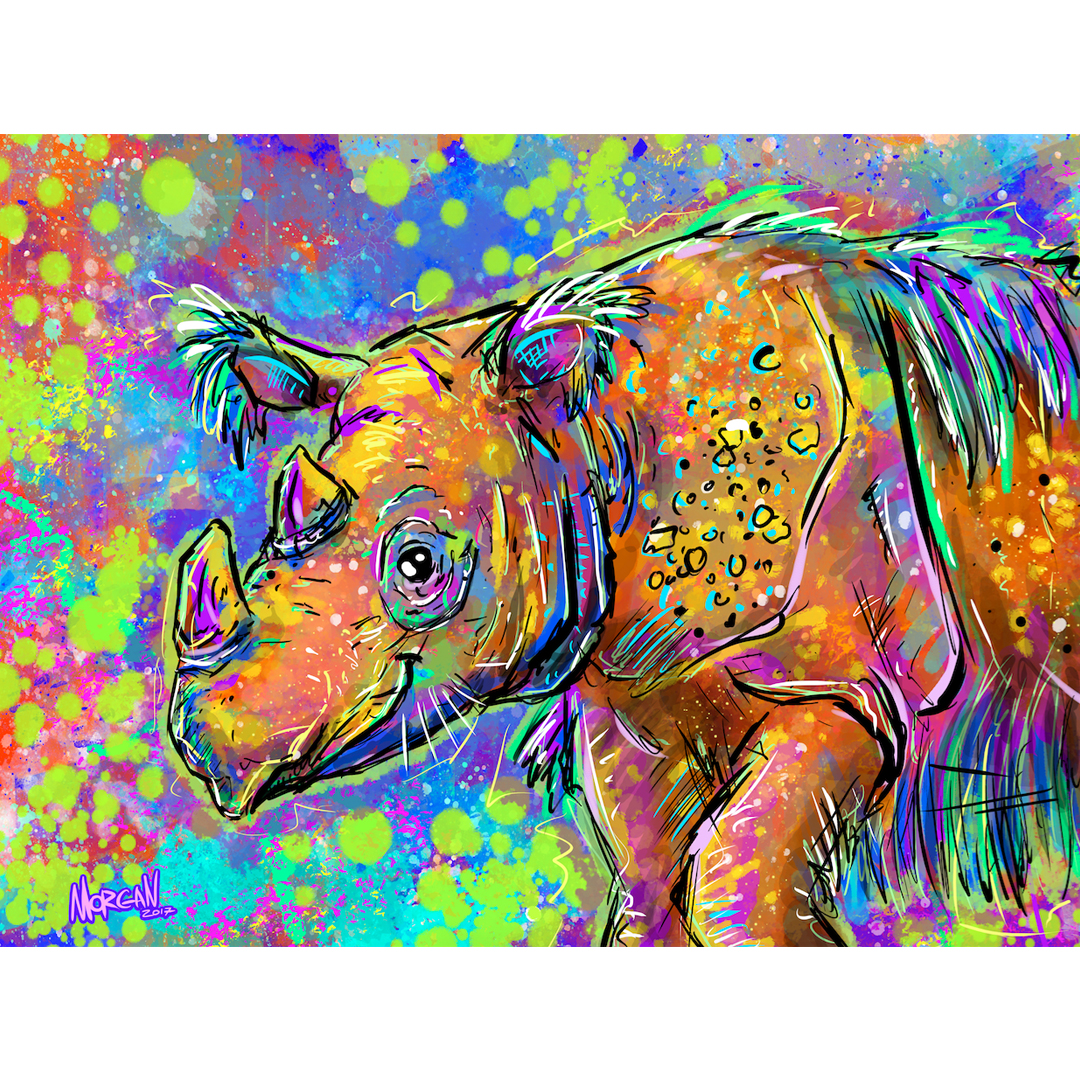 The exhibition involves Indonesian artists including Naela Ali, Diela Maharanie, The Popo, Mochtar Sarman, Reza Mustar and Citra Marina, with contributions from international Disney Imagineers Joe Rohde, Morgan Richardson, Zsolt Hormay and award-winning wildlife photographer, Paul Hilton. Monstore and Matoa Indonesia also are participating by creating special edition products inspired by Sumatran rhino. All of the work and products featured in the exhibition are being donated by the artists and brands, with the proceeds to be used for Sumatran rhino conservation programs.
"We are very grateful and happy to see these amazing works of art from these inspiring artists. Their contribution represents good wishes and this generation's hope for a better future for Sumatran rhinos," said Noviar Andayani, Country Director, Wildlife Conservation Society, Indonesia Program.
All the art work will be available for auction worldwide on www.charitybuzz.com/rhinos from the 19th of January through the 7th of February 2018. The limited edition Way Kambas wooden watch from Matoa will only be available until January 21st January.
The event will also include activities such as storytelling for kids and screening of a rhino documentary on Saturday, January 20, to inspire children to value and love Sumatran rhinos. Additionally, a social media competition will take place on Instagram @badakdelilah using #timbadak #senibadak, with a prize of a special edition Matoa wooden watch.
The art auction is now live at www.charitybuzz.com/rhinos.
Donations to support Sumatran rhino conservation also can be made at https://rhinos.org/timbadak/.
About Consortium Badak Indonesia
The Sumatran Rhino Conservation Consortium is a group of six science-based conservation organizations collaborating to save the Sumatran rhino. Funded by the Disney Conservation Fund, they Include Forum Konservasi Leuser (FKL), Leuser International Foundation (LIF), International Rhino Foundation (IRF), Wildlife Conservation Society – Indonesia (WCS), World Wide Fund for Nature – Indonesia (WWF), and Yayasan Badak Indonesia (YABI).