Small Programs Can Add Up To Big Success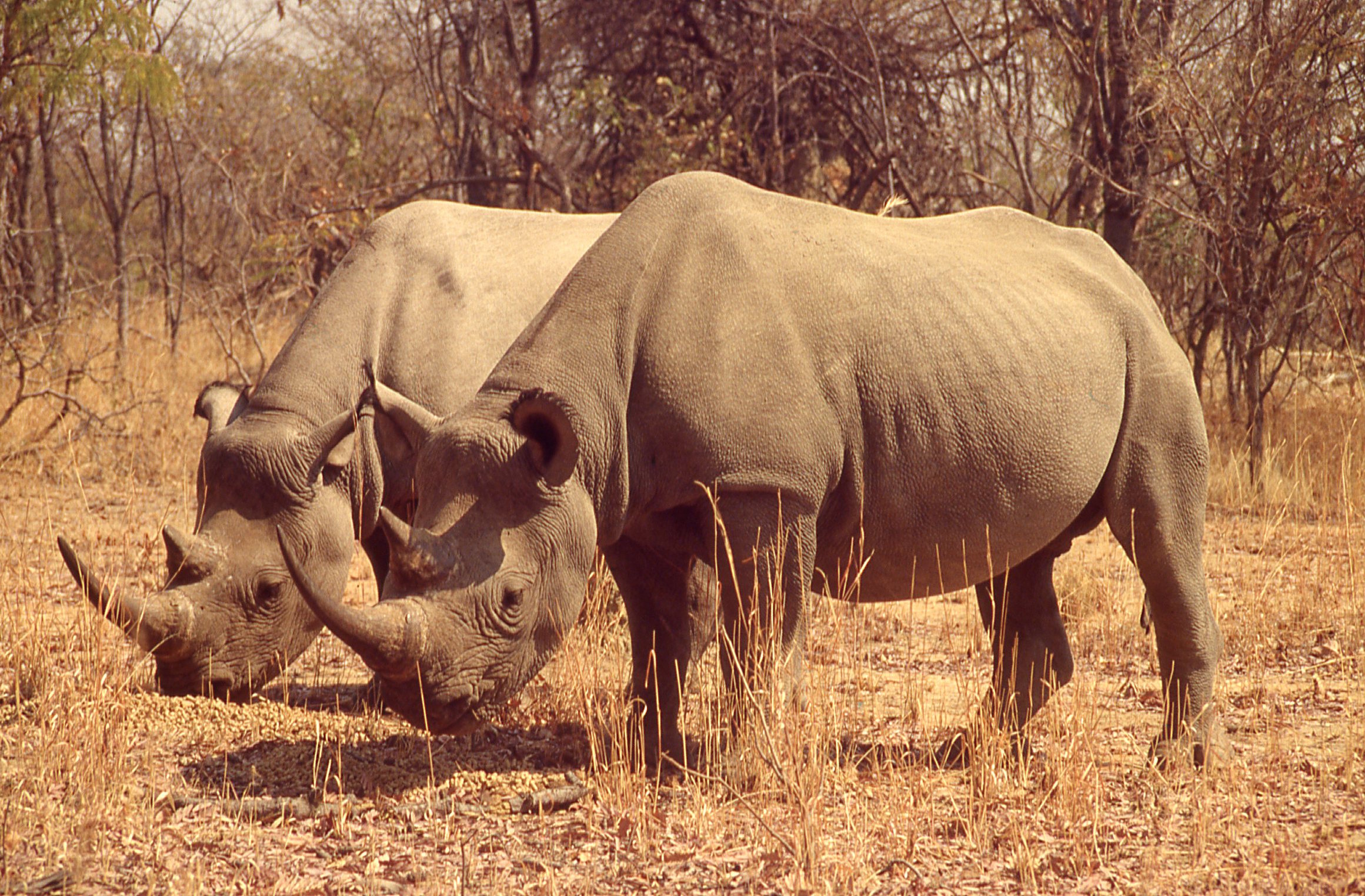 In the early 1990s, Zimbabwean Raoul du Toit began working in the Zambezi Valley, piloting survey flights to count rhinos. It was daunting and depressing work. The valley was once home to the largest population of black rhinos in the world before poachers began slaughtering them. In 1991, 2,500 black rhinos were found in the Zambezi Valley. Three years later, fewer than 300 remained.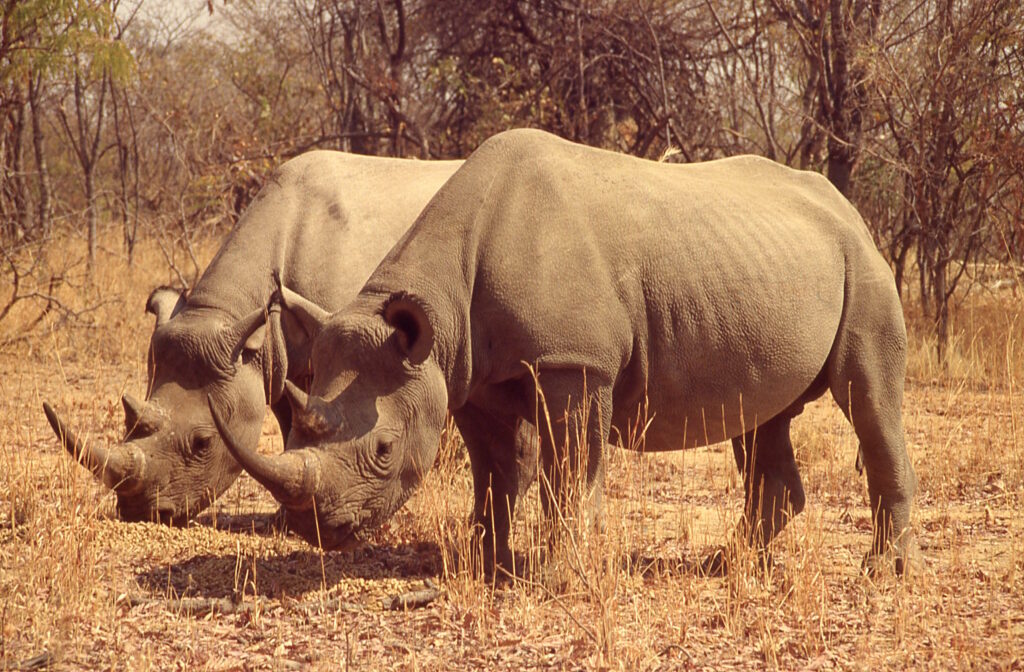 Raoul and other conservationists around the world knew that without intervention, the black rhino would be lost. Thirty years ago this month, they banded together to form the International Black Rhino Foundation, which eventually became the International Rhino Foundation (IRF) – an organization dedicated to ensuring the survival of all five species of rhinos. Today, black rhinos number more than 5,600 individuals, but still face grave threats from poachers.
The past year has been particularly difficult for everyone, as we've navigated the devastating consequences of the global pandemic. We've faced unprecedented challenges in rhino conservation too, particularly in Africa, where the loss of tourism income has had a crippling impact on many reserves' ability to fund wildlife security operations.
IRF is raising $30,000 throughout the month of May to support critical programs in Africa, including rangers, K9 units, care for rhinos, and poaching prevention, as well as our other rhino conservation initiatives around the world. You can help us by donating today.
A generous group of long-time IRF donors have created a Challenge Fund, to match every donation made in May. This month only, every dollar you donate will be doubled – and every dollar will make an immediate impact for rhinos and the people who care for them.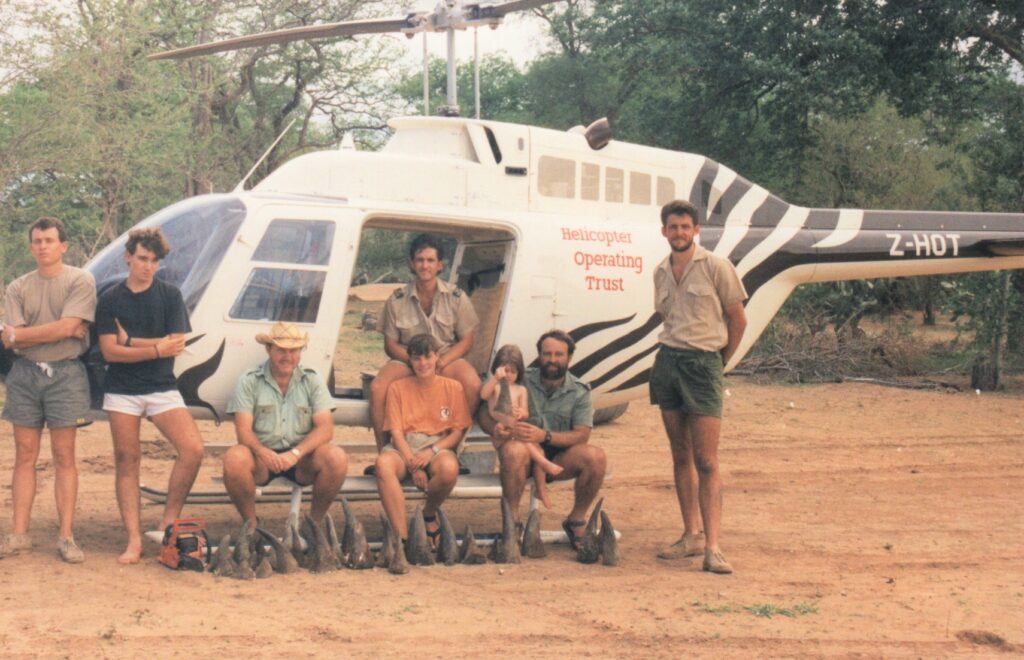 Thirty years ago in Zimbabwe, by pooling our funding and putting money in the right place at the right time with the right people – purchasing a helicopter and paying for anti-poaching patrols – we were able to make an immediate impact for black rhinos.
Raoul and IRF worked with the Zimbabwean government and other local organizations to develop a National Rhino Plan for the country. The plan included provisions for extensive monitoring and tracking of rhino populations, translocations from areas of high poaching risk to safer locations, veterinary treatment and management of injured rhinos and dehorning to reduce poaching risk. A primary goal was to consolidate black rhinos into large, viable populations in southern Zimbabwe by turning former cattle ranches into co-managed private conservancies, where 90% of Zimbabwe's rhinos now survive.

From rebuilding shoddy rhino translocation crates in his driveway in the early 1990s to hastily flying emergency supplies to rhino monitors about to be locked down in conservancies during the pandemic just last year, Raoul has worked tirelessly for 30 years to protect rhinos, overcoming every challenge thrown at him.
And for three decades, IRF has stayed the course in Zimbabwe. Now, with adequate protection, population management and monitoring in place, Zimbabwe's black rhino population has doubled.