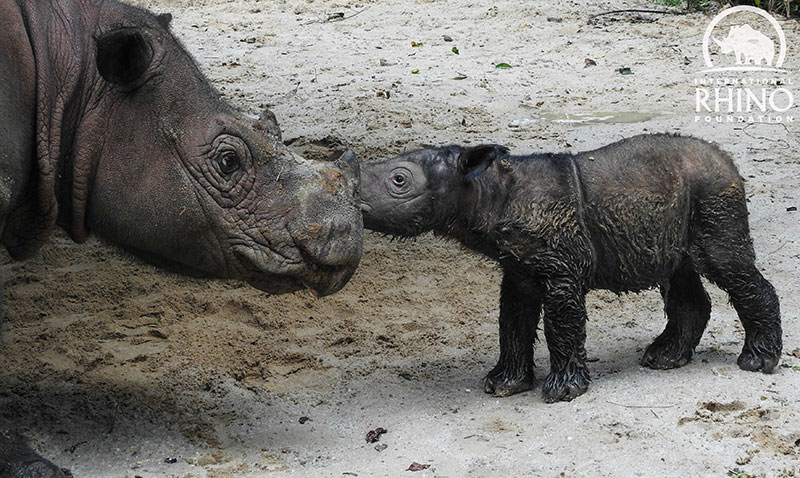 On May 12, Sumatran rhino Ratu delivered a healthy 45-pound female calf at the Sumatran Rhino Sanctuary! We'd like to thank all of you who generously hosted and supported our "It's a Rhino!" baby shower fundraisers. The little female, as of yet unnamed, is thriving in her new home.
Thanks to you, her pen is outfitted with a closed-circuit TV system for around-the-clock monitoring, plenty of fresh browse and even some new toys. Much-needed medical supplies were on hand to take care of mother and calf before and after the birth. With only 100 Sumatran rhinos in the world, every single calf is extremely important, and this little girl is no exception.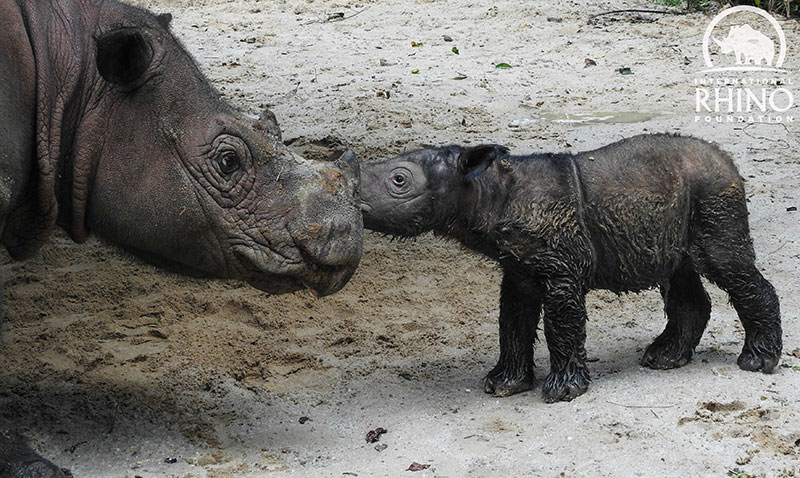 You can adopt Ratu and her calf, or any of the other five rhinos at the Sanctuary, for as many days as you would like, either in your own name, or as a gift for family and friends who support wildlife conservation.