Rhinos Like Pumpkin Depend on You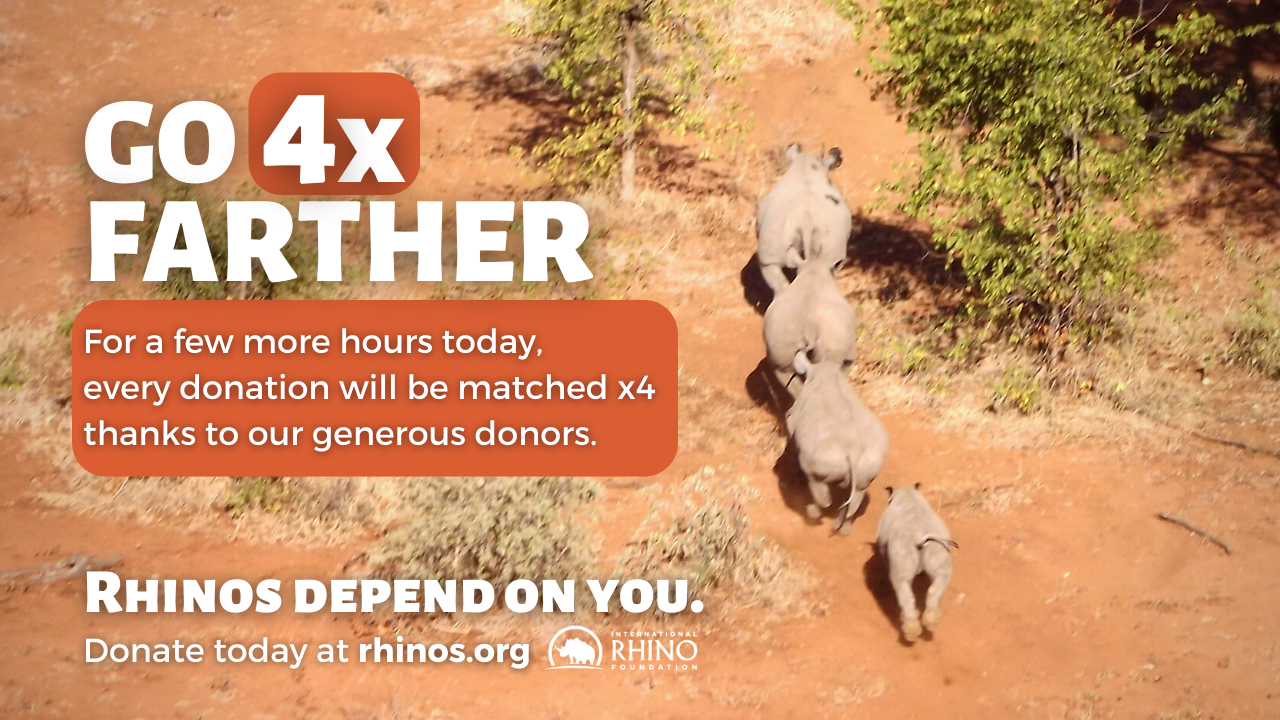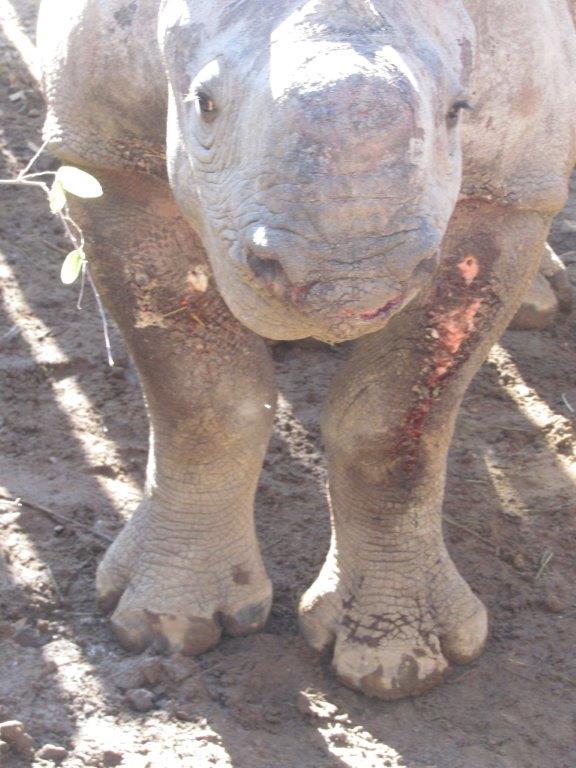 In July 2020 on a routine patrol, monitors from IRF's partner, the Lowveld Rhino Trust (LRT), found a young black rhino calf that appeared to be injured, wandering in the bush of the Bubye Valley Conservancy in Zimbabwe.
Approximately 16 months old, the female calf had been orphaned after her mother was killed by poachers in the early hours of the morning. It was apparent that her leg had been injured, but the severity of the wound was unclear. Acting quickly, LRT organized her capture and flew a veterinarian down from Zimbabwe's capital, Harare.
The team immobilized the calf in order to assess and treat her wounds; she had been shot with a heavy caliber rifle and her injuries were severe. After the vet cleaned her wounds and administered antibiotics to help fight infection, LRT staff took her to specially constructed rhino bomas where she could recover in safety away from lions and hyenas. Once settled in her new, temporary home, the LRT staff affectionately named her "Pumpkin."
After six weeks of daily care, LRT staff decided it was time to release Pumpkin back into the wild. During her stay in the boma she had received night visits from a wild rhino named Rocky, a former orphan as well. In the mornings, monitors would see his spoor where he had been circling her enclosure. Just a few weeks ago, the monitoring team spotted Rocky and Pumpkin together, both healthy and thriving in the wild. 
"Spunk is what kept her going," said Natasha Anderson, IRF's Zimbabwe Rhino Coordinator. "Other animals would have laid down and died with that sort of injury."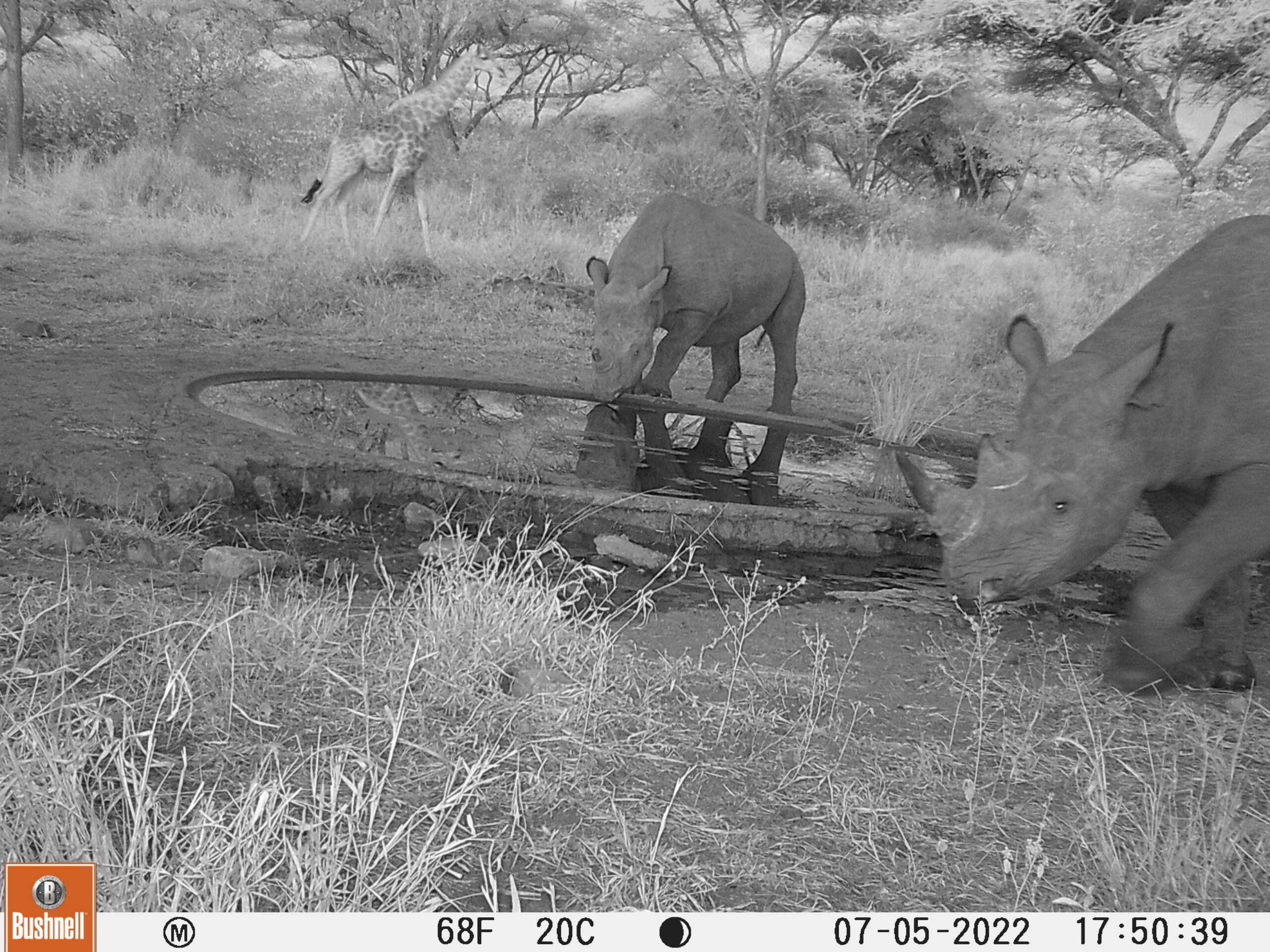 Today, on Giving Tuesday, we're trying to raise $56,000 to fund 10 rhino monitors in the Bubye Valley Conservancy for one year. Monitoring is a crucial component of rhino protection – routine monitoring maintains up-to-date population information which is used to inform anti-poaching efforts that respond to poaching threats and reduce rhino deaths.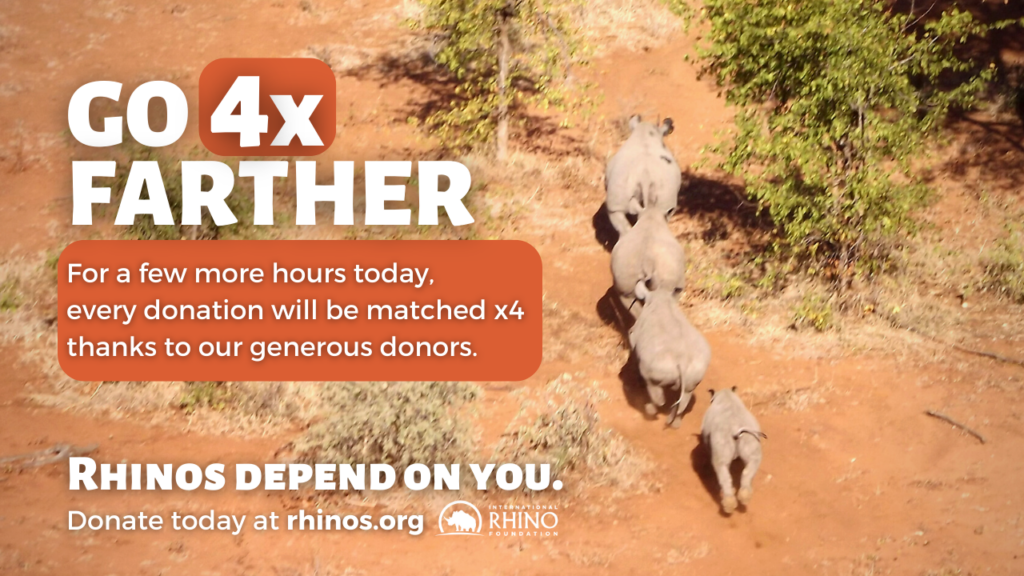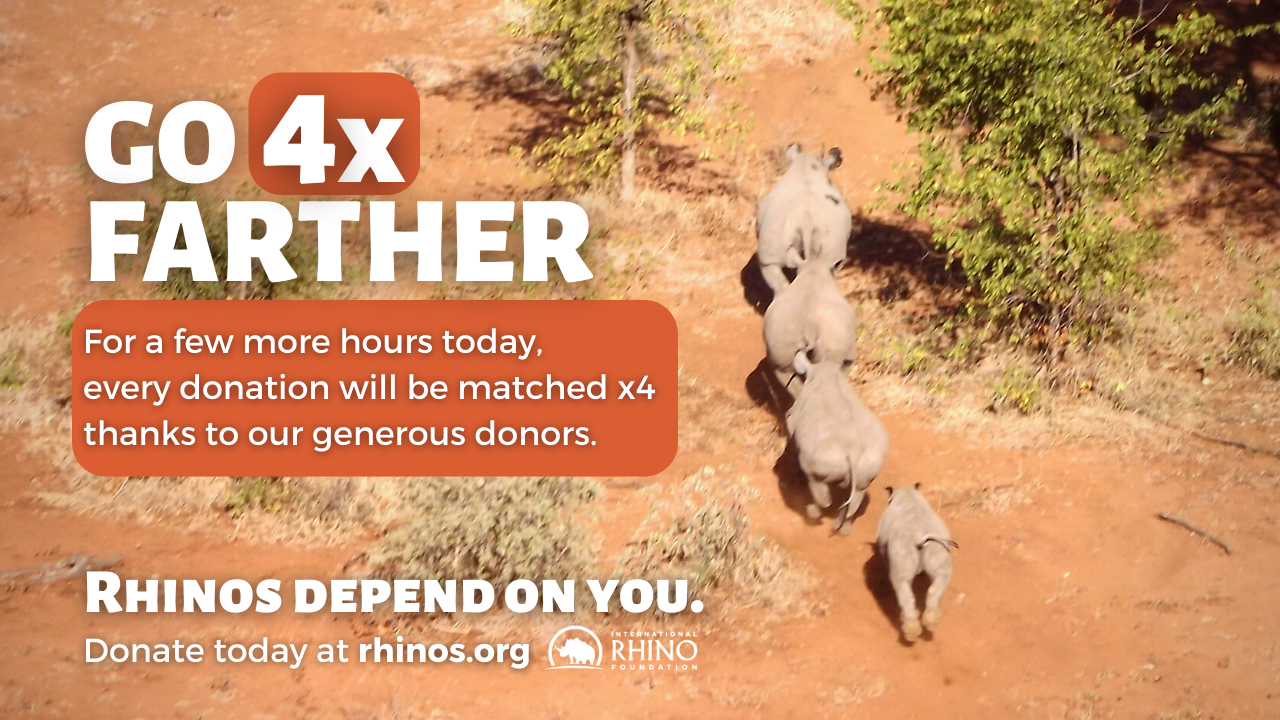 We've just received ANOTHER pledge to match donations today, so for just a few more hours, your gift will be matched four times over. If you haven't yet had the chance to give, please consider donating to IRF today to extend your impact even further.
Remember, a gift today will go four times as far. Will you help us reach our goal?
Rhinos – and the people working to protect them – depend on you. Thank you for your help!