#RallyForRangers – Rhino Protection Units in Java, Indonesia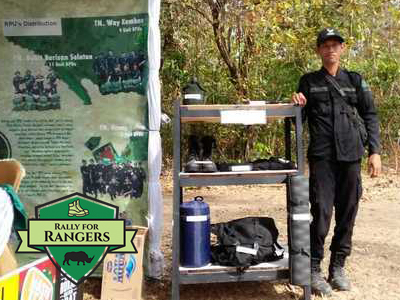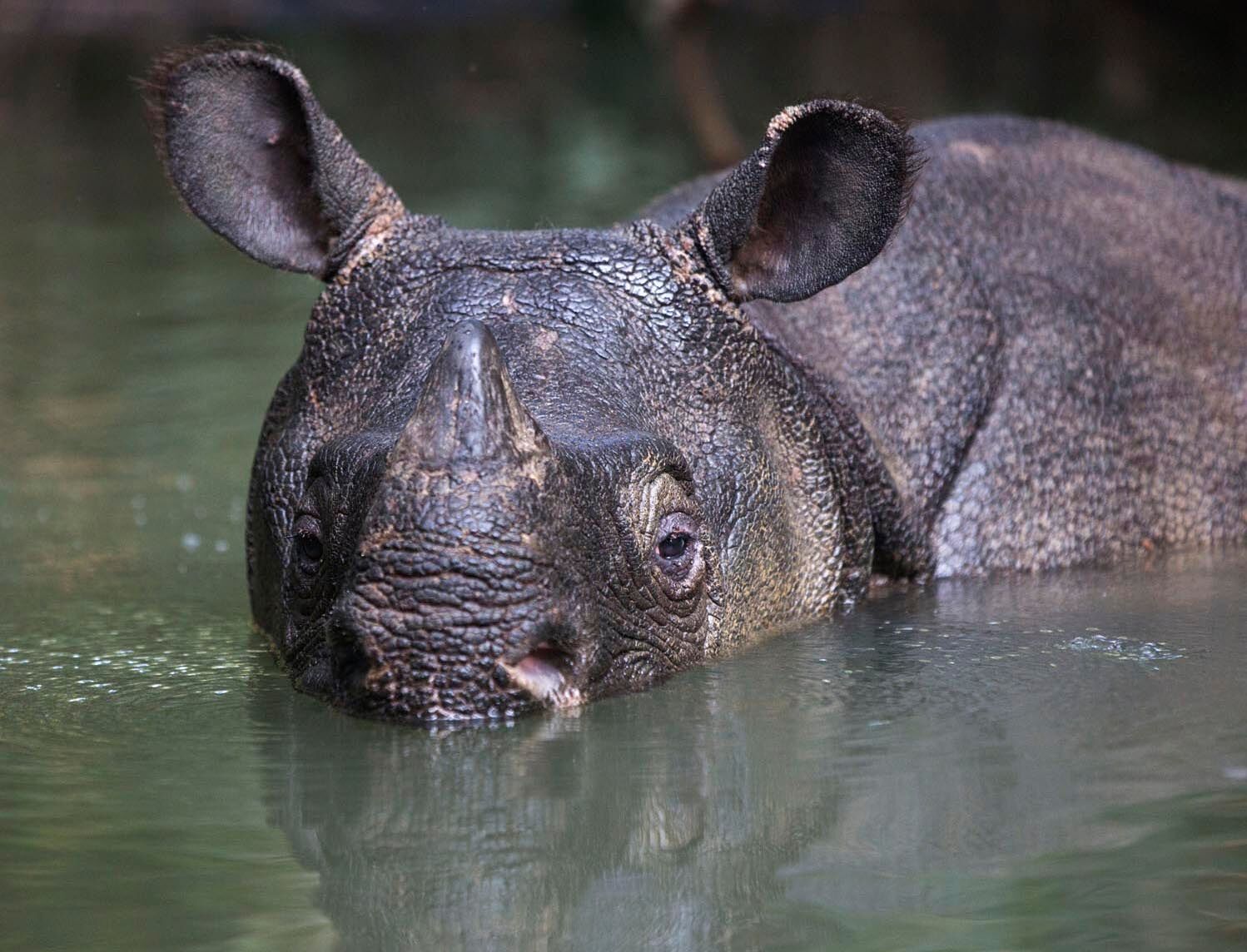 Rhino Protection Units in Java, Indonesia
The world's sole remaining population of the Javan rhino – numbering merely 67 individuals – lives in Ujung Kulon National Park on the island of Java. Javan rhinos have survived in Ujung Kulon because they are protected year-round by Rhino Protection Units (RPUs), four-man units that patrol the park a minimum of 15 days per month, year-round, tracking rhinos, and apprehending poachers and encroachers.
Onpatrol, RPUs also collect data on all rhinos signs they encounter – footprints, wallows, feces, and evidence of feeding. These data tell us about population distribution, ranging behavior, new births, and more – critical information that helps park authorities and government officials decide how to manage and protect this Critically Endangered rhino population.
When you donate to IRF's Rally for Rangers campaign, you'll help Rhino Protection Units get the equipment they need to monitor and protect the world's only population of Javan rhinos.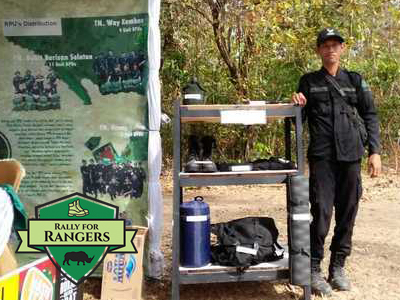 Interview with Endin, Ujung Kulon Rhino Protection Unit Member, Java, Indonesia
How long have you been a ranger?
My name is Endin and I have been working for 10 years as an RPU member.
Why did you decide to become a ranger?
There are several reasons: First, I am from Banten Province and I live near Ujung Kulon NP. Second, I would like to protect Javan Rhinos and also learn about this species more deeply. Finally, I need a job for my family and becoming a RPU member is a prestigious job. I am proud to be in a RPU.
What do you find most fulfilling about your work?
I can protect Javan Rhinos. I also learn about how to build relationships with many people.
What's the hardest part of your job?
The hardest part of my job is to make people understand about how important Javan Rhino are for our life, especially for illegal poachers, encroachers and illegal fishermen in UKNP. It is not easy to make them understand because they lack information and education. In addition, people have low incomes and so they do illegal activities within the national park.
What's your most memorable story from your job?
When we see Javan Rhinos. It was very memorable for me because I believe many people would like to see this species but they are very rare and difficult to see. I am lucky I can see them because I am a RPU member.
How do you track rhinos?
We use patrol and survey methods to track the rhino. Usually we detect their tracks and then follow their signs. It is not easy and the probability to see them is low. I addition, we also don't want to distract them.
What types of signs do you look for?
Footprints, dung, wallows, urine of rhino and feeding signs of Javan rhinos.
What data do you collect while on patrol? What equipment do you use?
We collect information on location, rhino signs, and all other data related to Javan rhinos. The equipment that we bring on patrol includes: GPS, camera, data sheet, tent, food, water and supplies for 15 days, compass, first aid kit, and other personal items.
What methods do you use to patrol – hiking, canoeing, motorbike, boat?
Mostly in Ujung Kulon we hike and patrol on foot. Sometimes we patrol using boat or canoe.
What does the data you collect tell us about the population of rhinos?
We usually measure footprints of rhinos and then put all the findings of rhino signs into our database with GPS coordinates. Sometimes we can see rhinos directly and take a picture but it is not easy. Overall, the activities of RPUs can tell us about population distribution of Javan rhinos in UKNP. The park also uses camera trap data to estimate the population number.
How often do you actually see a rhino?
I have seen a Javan rhino directly eight times during my 10 years patrolling.
Thank you for helping rangers keep the planet safe for wildlife.