#RallyForRangers – Interview with a Range Officer in India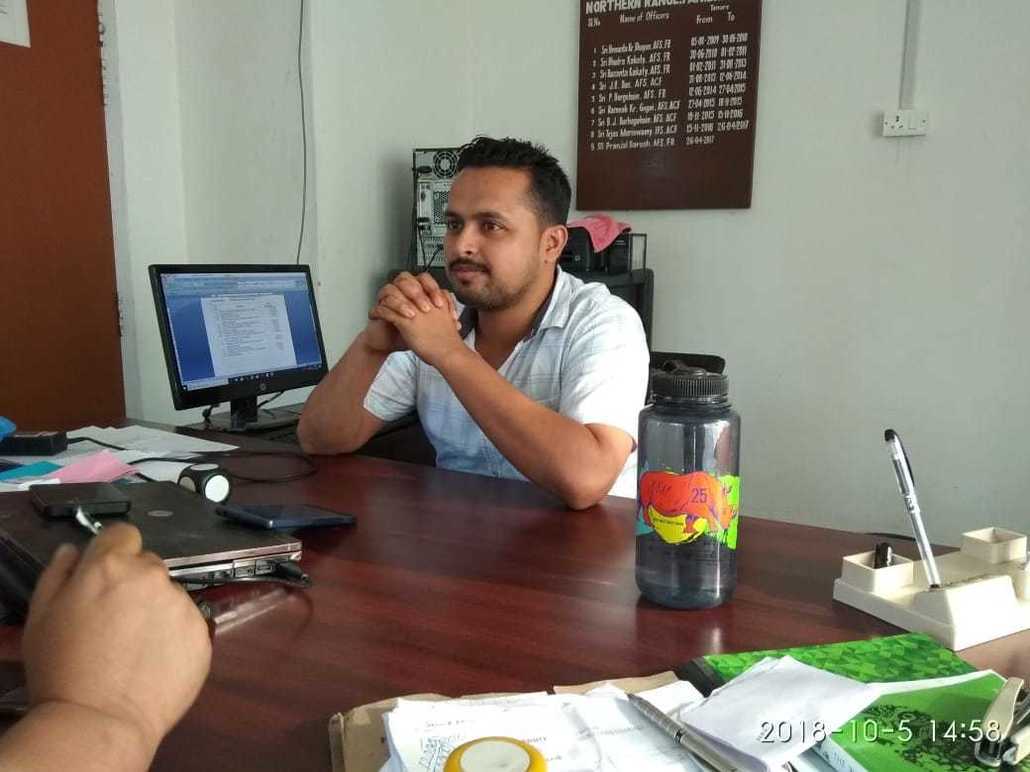 Interview with Pranjal Baruah, Range Officer, Northern Range, Kaziranga National Park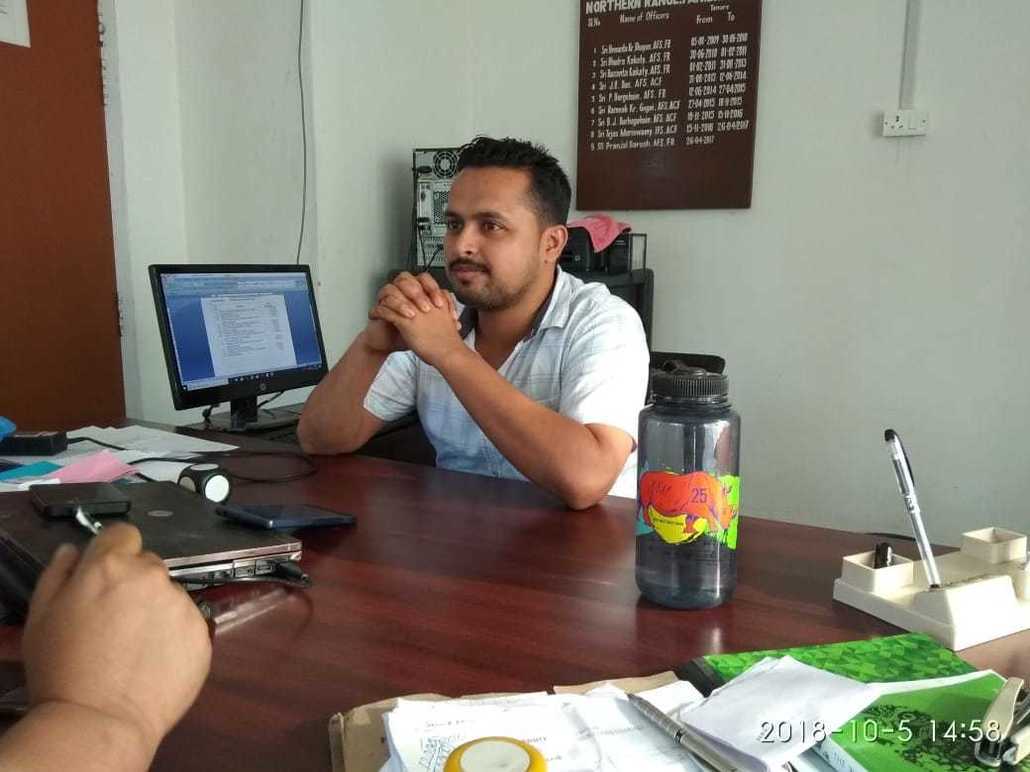 Why did you decide to become a Range Officer?
In college, I studied Botany. One semester, we visited a Reserve Forest area in Lakhimpur, Assam. During the visit, I was really surprised and shocked to see the depleting state of the Reserve Forest. We did not see a single small mammal. That was the first time I thought that if I joined the Forest Department, perhaps I could do something about it. However, it was not me but my Professor who saw me as a potential forest officer and who really encouraged me to become one. I applied for a position and was lucky enough to pass the Assam Public Service Commission exam! I officially joined the Forest Department on 10 November 2014. The Northern Range of Kaziranga National Park is my first posting as Range Officer.
What is your typical day like?
As a forest officer, we have come to the terms that there is not a normal workday, week or month! It is not a typical 9 to 5 job. We sometimes don't get weekends or holidays off. In the Range, the day usually starts at 10am but there is no closing time. When a team goes to field we are on duty for days together, camping on boats, the forest, or wherever we can get shelter.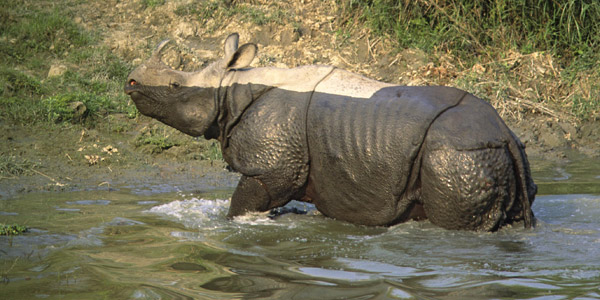 What is most fulfilling about your work?
The most satisfying thing about my work is that with our relentless efforts, rhino poaching is at its minimum now. This is very satisfying and encourages us to continue with our efforts . It also makes all the sacrifices that we make in our personal lives. I got married recently (smiles – there was a blush too) but I have not been able to give a lot of time (to my wife). I was supposed to go home today but I cannot due to work. 
What kind of training do you undergo for your job?
The best teacher is the work itself. And of course we learn a lot from senior field staff and of course, the poachers! Crime Investigation is not easy work. I get a lot of training and mentoring from Rahul Dutta from IRF.  His technical expertise and guidance makes a big difference about how we approach investigations. We use a very systematic approach so that our court cases are much stronger. There are other NGOs also who help us with their guidance such as Aaranyak for wildlife crime forensics. A few local NGOs help us gather input from the field and the local Police are also always there to support our efforts.
How do you gather evidence?
The usual way to deal with a crime scenario is that we try to look into the activities of known poachers.  We begin to negate their involvement one by one and identify those who are suddenly gone quiet. Through the our network we try to get information and then link all the information together. We follow leads when all inputs are pointing towards a specific subject. We also use a few mobile apps and other tech to stay connected with each other and and also to  determine locations of poachers.
Do you ever have to testify in court against poachers? 
Yes, we have to testify frequently in court. Getting local witnesses from the forest  area is difficult, so it falls to us (field staff and Range Officer) who has to testify whenever poachers are arrested from inside the park area.
Thank you for helping rangers keep the planet safe for wildlife.