Protect What You Love. Adopt a Rhino.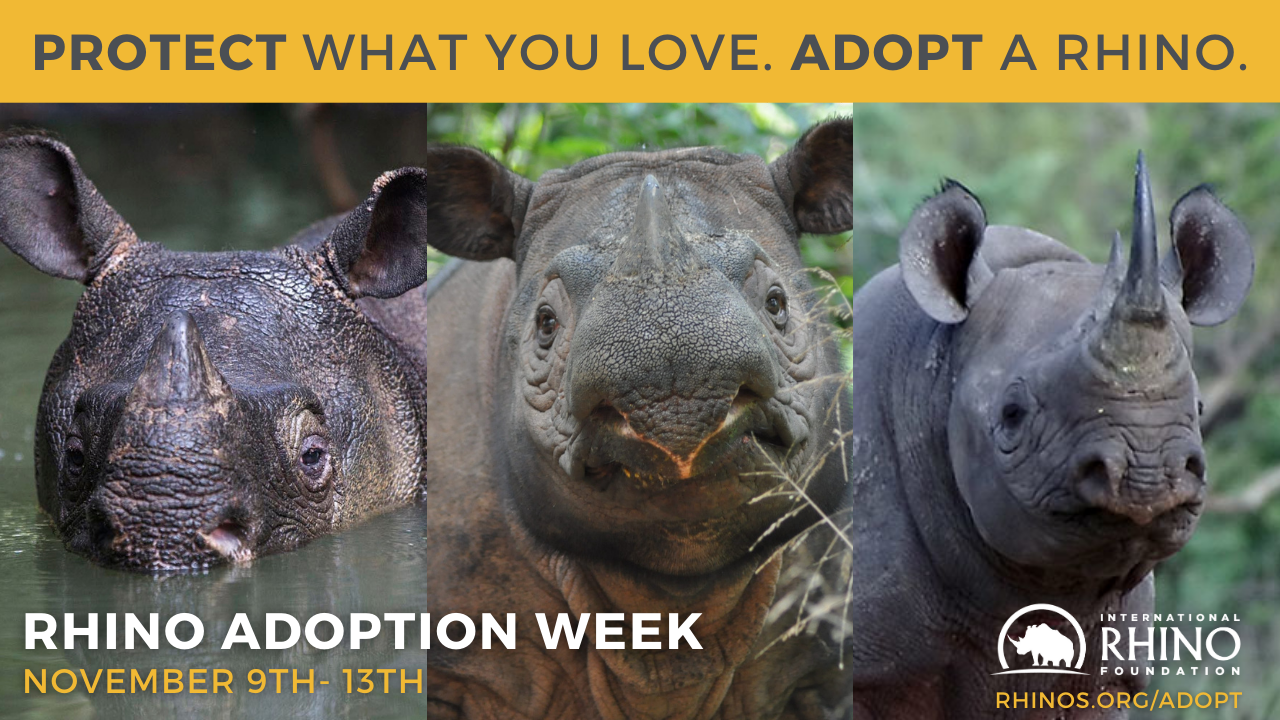 For the launch of our new website and new adoption program we're celebrating Rhino Adoption Week, Nov 9th-13th. Rhinos across the globe are threatened by rampant poaching to feed illegal markets, by habitat loss, and by other factors ranging from inbreeding to invasive species. With our new rhino adoption program you can now support Javan and black rhinos – in addition to Sumatran rhinos – and ensure that these Critically Endangered species can thrive in the wild.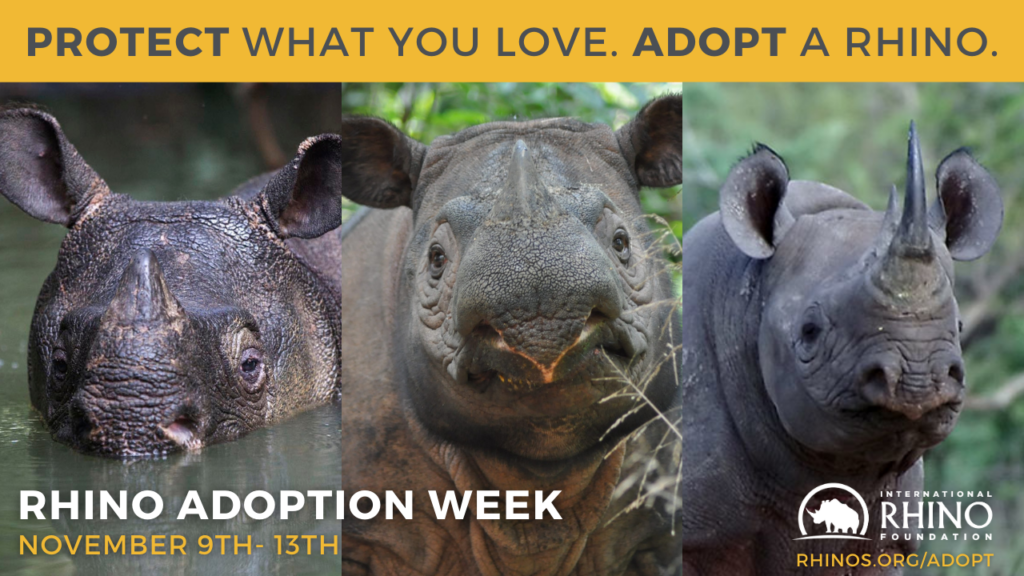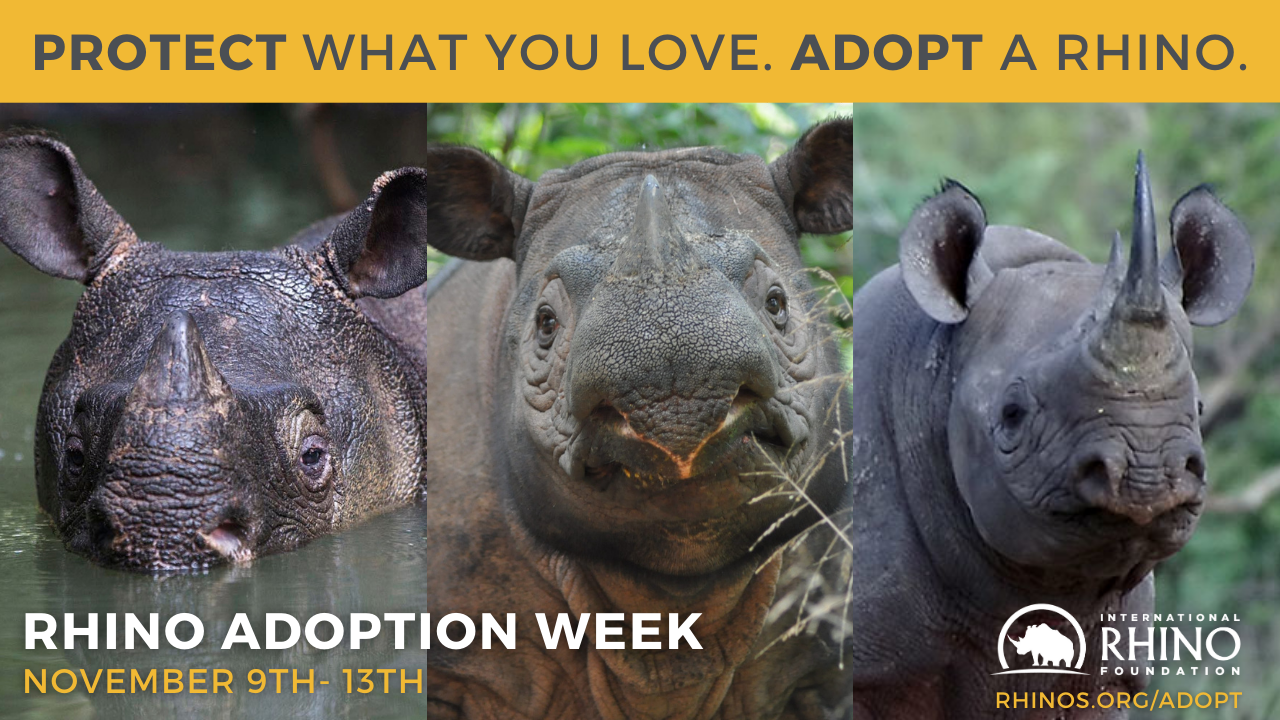 For each adoption you'll receive a digital certificate, a bio & digital photo of your adopted rhino, updates about our conservation programs, and a *NEW* exclusive rhino adoption sticker as a thank you.
Can't decide which rhino to adopt? Each day next week, we'll be sharing stories about one of the adoptable rhinos. Join us on your favorite social media channel to learn more about these species and our programs to protect them:
We're kicking off Rhino Adoption Week with black rhinos on Monday,
followed by Sumatran rhino Bina on Tuesday,
Javan rhinos on Wednesday,
Sumatran rhino Ratu on Thursday,
and on Friday we're hosting a Twitter Q&A about Sumatran rhino Harapan with Dr. Terri Roth. Be on the lookout for a tweet on Wednesday to post your questions to and Dr. Roth will reply with answers on Friday!
You can symbolically adopt a rhino either in your own name, or as a gift for a relative or friend who supports wildlife conservation. Your rhino adoption is a tax-deductible gift that funds the International Rhino Foundation's important conservation programs in Java, Sumatra, or Zimbabwe.
Protect what you love. Adopt a rhino today!