Operation: Stop Poaching Now – Investigative & Forensic Tenchniques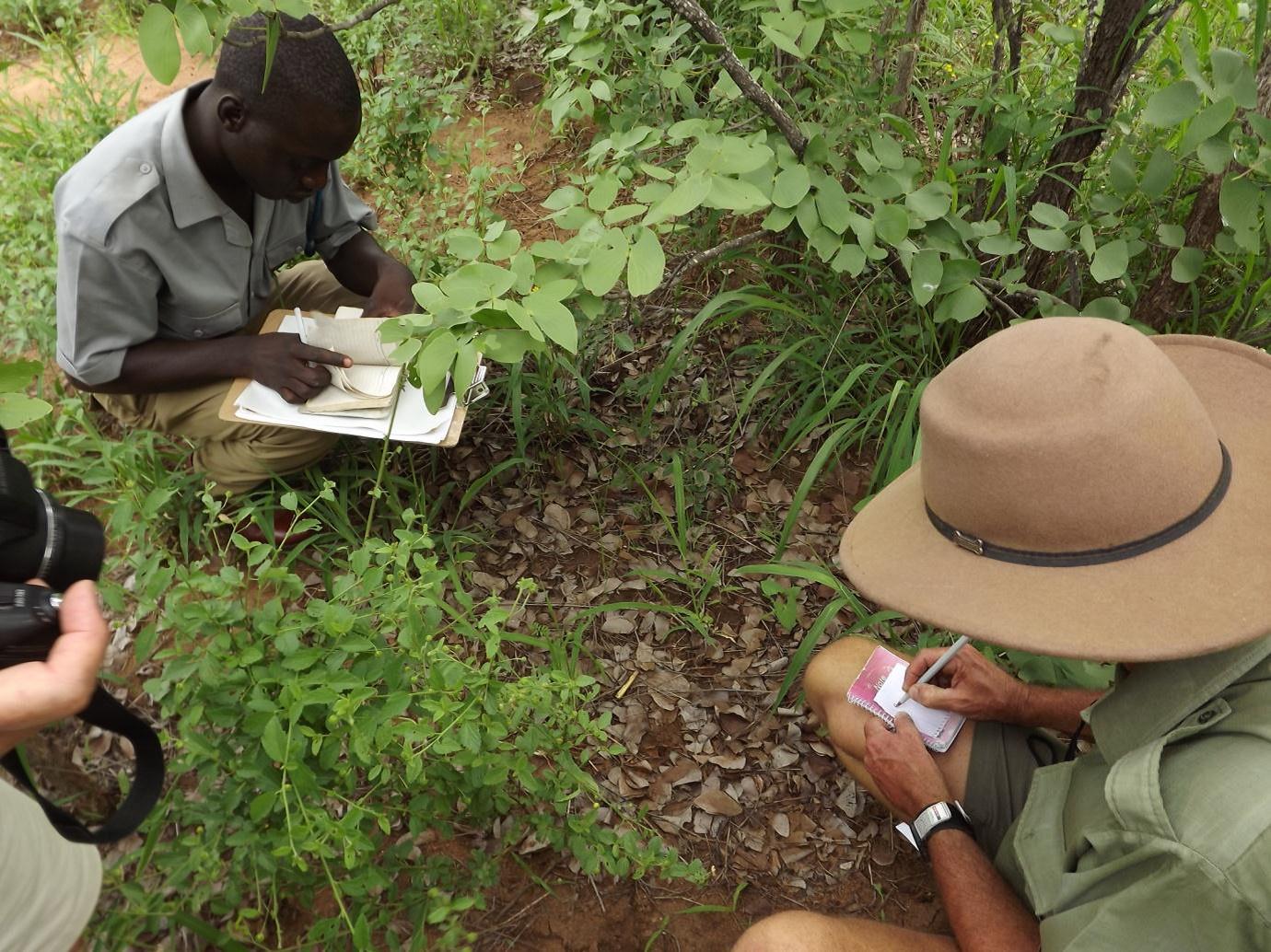 Operation: Stop Poaching Now
Over the next few weeks, We will be sharing 10 Ways to Fight Rhino Poaching — detailing diverse solutions you can support to address the poaching crisis.



4. Investigative & Forensic Techniques
The unfortunate and gruesome reality of anti-poaching efforts is that rangers cannot expect to prevent every gang of poachers from penetrating their defense.. However, once poachers have made their escape after killing a rhino and hacking off its horn, there's still an urgent need for action. Evidence must be gathered efficiently and effectively to ensure that the criminals are caught, convicted and duly punished.


Making sure that field staff are trained and equipped to conduct proper scene-of-crime investigations is one of the highest priorities for the International Rhino Foundation's Operation: STOP POACHING NOW.


The Guide to Investigation and Prosecution of Rhino Crimes in Zimbabwe produced by the Lowveld Rhino Trust, IRF's on-the-ground partner, is a critical conservation tool — emphasizing that each crime scene is unique. Evidence must be gathered from witnesses or from objects found at the scene — cut pieces of fencing wire, spent cartridges, etc. — which can help authorities reconstruct the event. Footprints, fingerprints, torn clothing or DNA obtained from hair, blood or cigarettes can provide for the positive identification of suspects. Field staff must know how to approach and control the crime scene; take photographs and comprehensive notes at the time of observation; prepare maps; take statements from potential witnesses; and decide what exhibits should be gathered for eventual prosecution.

Determining the identity of the individual poached rhino also is vital when the case is taken to court. A promising tool is RhODIS ®, a central, standard, secure DNA database designed to assist rhino poaching investigations. Developed by Dr. Cindy Harper at South Africa's University of Onderstepoort, RhODIS® was first used in a rhino poaching case in 2010 and resulted in a Vietnamese citizen being sentenced to 10 years imprisonment for possession of horns from poached rhinos in his baggage at OR Thambo International Airport. RhODIS® now contains DNA samples from thousands of rhinos across Africa, which can be matched to confiscated horns to determine which animal they came from and where. This database strengthens the ability of law enforcement to successfully prosecute cases and better understand horn trafficking routes.

Well-collected evidence in thorough investigations can lead to the arrest of poachers and successful prosecutions of wildlife crimes, and there is no greater motivation than success.
With your help, IRF can continue to support people who investigate rhino poaching and provide them with essential scene-of-crime tools to ensure higher rates of arrest and conviction.
Every gift, large or small, helps. Every gift allows us to do more.