Nina's Travel Blog: A Flat and Our Heroes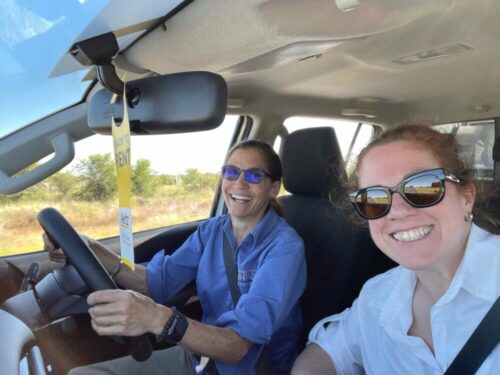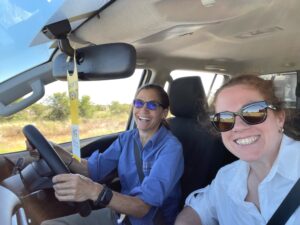 Hey Team Rhino,
CeCe and I landed in Namibia to observe colleagues in a dehorning operation. We are excited to visit Namibia – a first for both of us – and learn more about rhino conservation in this country.
After landing at the Windhoek airport, we picked up a rental vehicle – a large and hardy truck that would take us through many hours of driving over the next five days, much of which would be on rough dirt roads.
Our first stop was a grocery store to pick up supplies for being "in the bush." Then we headed towards Otjiwarongo to make a stop at the Cheetah Conservation Fund (CCF), which, in addition to their excellent work protecting cheetahs, also has a black rhino program. We were delighted to meet up with some old friends and make new acquaintances to talk about rhinos and cheetahs for an hour. As it approached 4pm, Bruce Brewer, CCF's general manager, seemed alarmed that we were headed up to Palmwag, a four-hour drive, so late in the day. "It's not safe", he told me a few times. Hmm. "How is it not safe?" I asked him.
"There's lots of wildlife on the road, you don't want to be driving too long after dark," was the reply. We hit the road immediately and headed north, "beating" the GPS estimate for our first two hours. And then we left the tarmac.
The dirt road was a wild roller coaster of rocks and slippery mud from recent heavy rains, and though we plowed along as quickly as we could, not even stopping for photos of the spectacular scenery, we started losing time, daylight and cell service. We didn't pass a building or car for two hours.
As I worked to improve my off-roading skills, speeding up on the relatively stable areas and slamming on the brakes before expanses of pure mud, temporary "rivers" and massive rocks, CeCe said, "I think we have a flat." Honestly, I'm not sure how she could tell since the road was so uneven and rough, but we stopped to look and she was correct – the left front tire was completely blown out. Here we were in the middle of nowhere, losing light quickly, with a rental truck that was stuck in the muddy sand with a massively flat tire.
I was mentally pumping myself up to change the tire – as flat tires are common in Namibia they made sure to show us at the car rental place where the spare and jack were – when the first car we'd seen in hours suddenly came from the direction we were headed. In it were five men, who slowed to ask if we were okay. I told them we had a flat and for a minute I thought they were going to take off – I'm sure they were on their way home from a long day and the last thing they wanted to do was spend an hour in the dirt helping a couple of strangers, but to my relief they pulled over, hopped out and got to work.
What an ordeal! It took all five of them working to stabilize the jack in the sandy soil, dig enough to free the flat tire from rocks and sandy mud, lift the car, etc. My only contribution was holding a flashlight, while CeCe pulled out the truck manual to see where the jack should go on the frame -for which she got a friendly ribbing from one of the guys, who said, "you're going to read a book now?"
It took close to an hour, but these helpful men changed our tire and got us on our way, though not before a selfie. CeCe and I spent the rest of our drive, another hour and a half, thanking our lucky stars for these nameless heroes who helped us out. It would have been a long night sleeping in the car!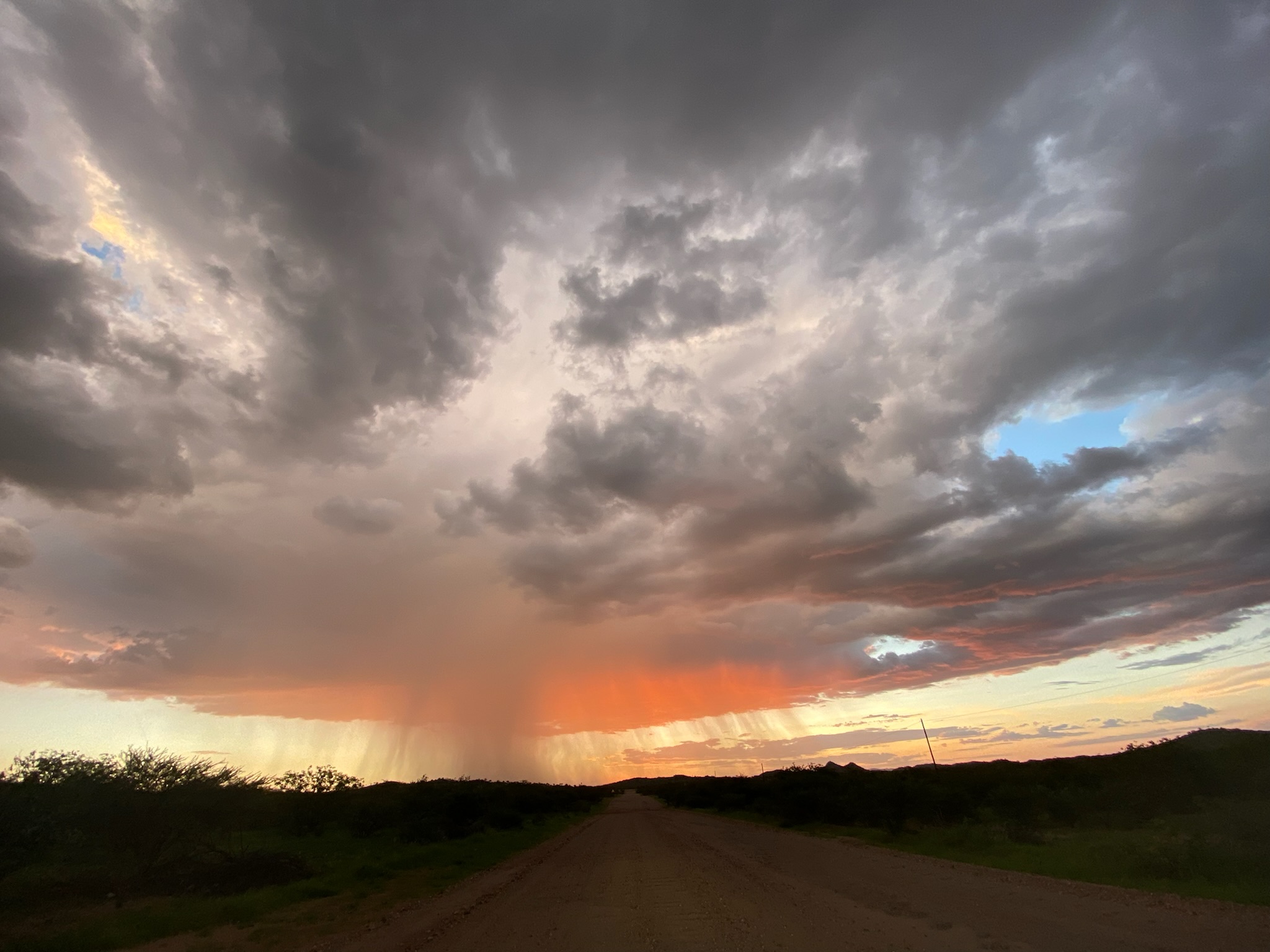 ---
Thankfully Nina & CeCe got to their next stop in Namibia safely and spent the next few days meeting with colleagues and viewing Namibia's gorgeous landscapes (and spotting rhinos!) from some unique vantage points.