New Sumatran Rhino Sanctuary to be Built in Northern Sumatra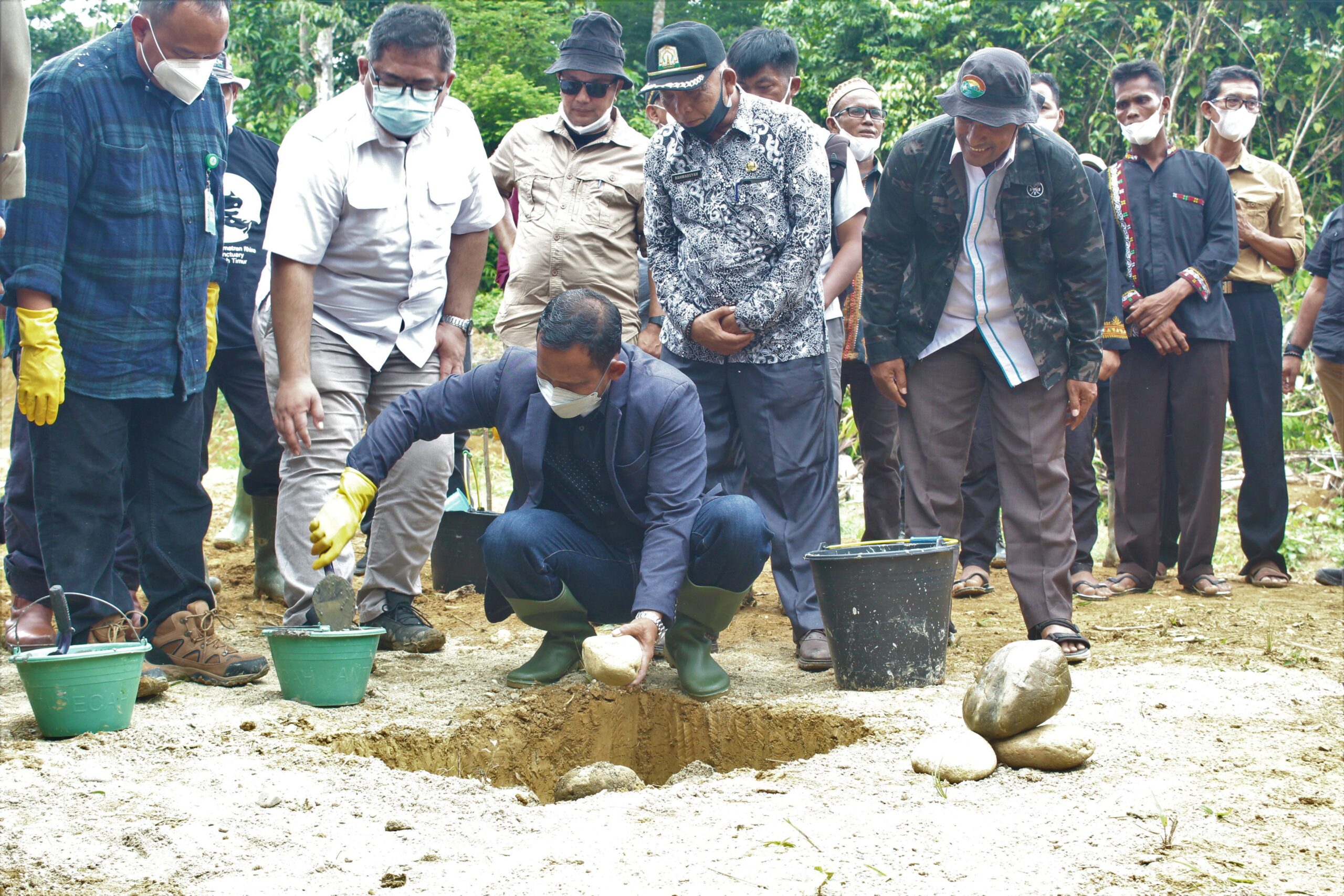 Conservation officials in Indonesia came together on November 11, 2021 to break ground for a new Sumatran Rhino Sanctuary (SRS). The new facility will be built in inside the Leuser Ecosystem in East Aceh district, in Aceh province at the northern tip of Sumatra. This area is believed to be home to the largest surviving population of Sumatran rhinos in the wild.
The new SRS will be the third, joining current breeding facilities in Way Kambas National Park in southern Sumatra as well as one in East Kalimantan on the island of Borneo. The construction of sanctuaries are part of an ongoing efforts that support the Indonesia's Emergency Action Plan to save Sumatran rhinos from exctinction.
The new project is managed by the Leuser Conservation Forum (FKL), a partner of the International Rhino Foundation. The SRS in Leuser will span about 130 hectares (320 acres) in an ecosystem that is the only place on Earth that is home to rhinos, tigers, orangutans and elephants. The first phase of construction will see the establishment of four paddocks, a permanent boma, and a workers' camp, and is expected to complete by March next year.
Fewer than 80 Sumatran rhinos survive in very small and highly fragmented populations, and is the most endangered of all rhinoceros species due to its rapid rate of decline. Sumatran rhinos exist only in protected areas where they are physically guarded by Rhino Protection Units (southern Sumatra) and Wildlife Protection Units (northern Sumatra). Continued protection, combined with consolidating small, fragmented populations into larger ones, and intensifying conservation breeding efforts, are the best hope for the species' survival.
IRF would like to congratulate Indonesia and FKL on a fantastic event to kick off such an important phase in the recovery of the Sumatran rhino.