A Special Thank You to White Oak for a Wonderful Experience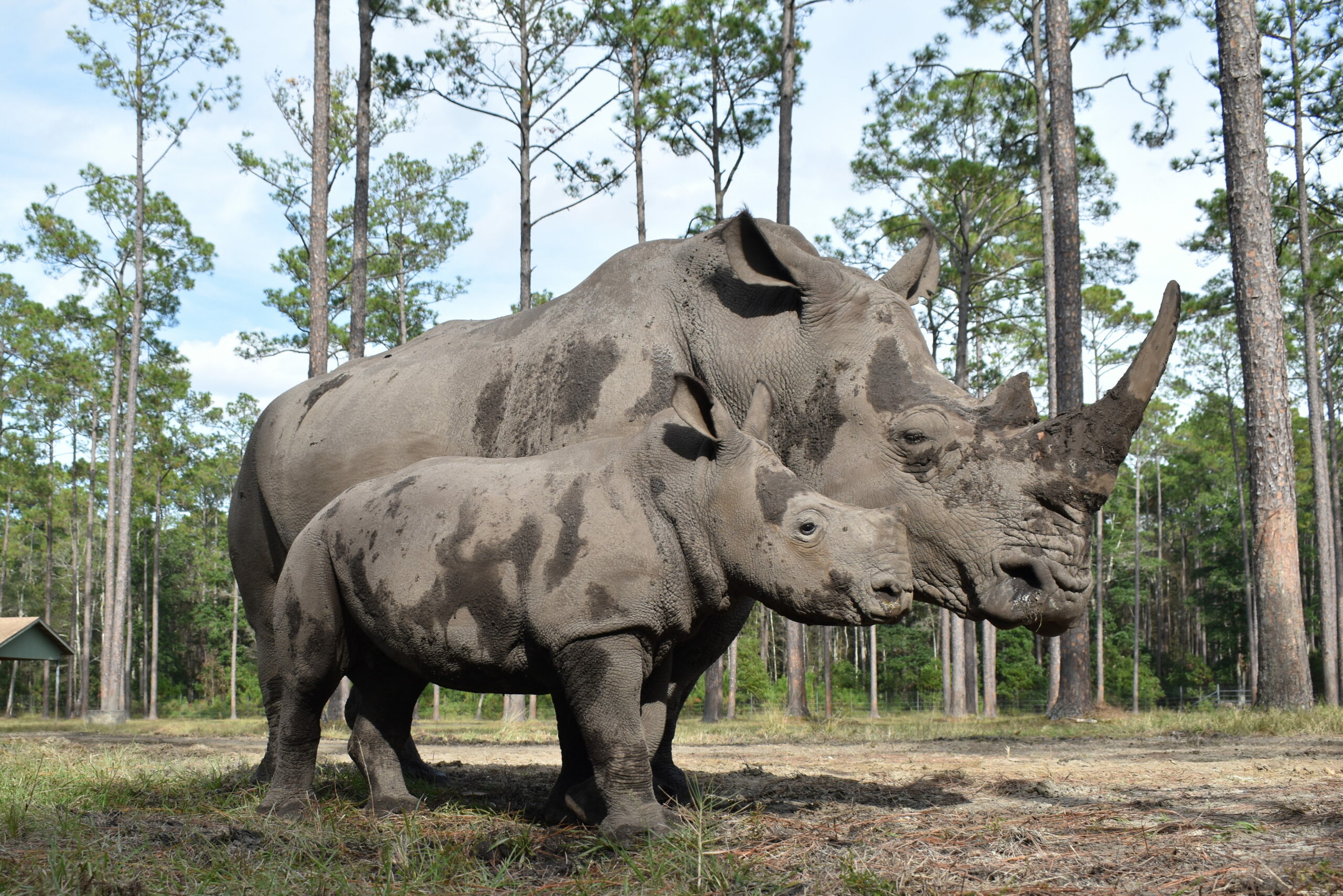 The International Rhino Foundation (IRF) recently held its annual meeting of the Board of Directors. The meeting brings together experts from around the world together each year to discuss topics and issues impacting the five rhino species as well as setting strategy for the next years.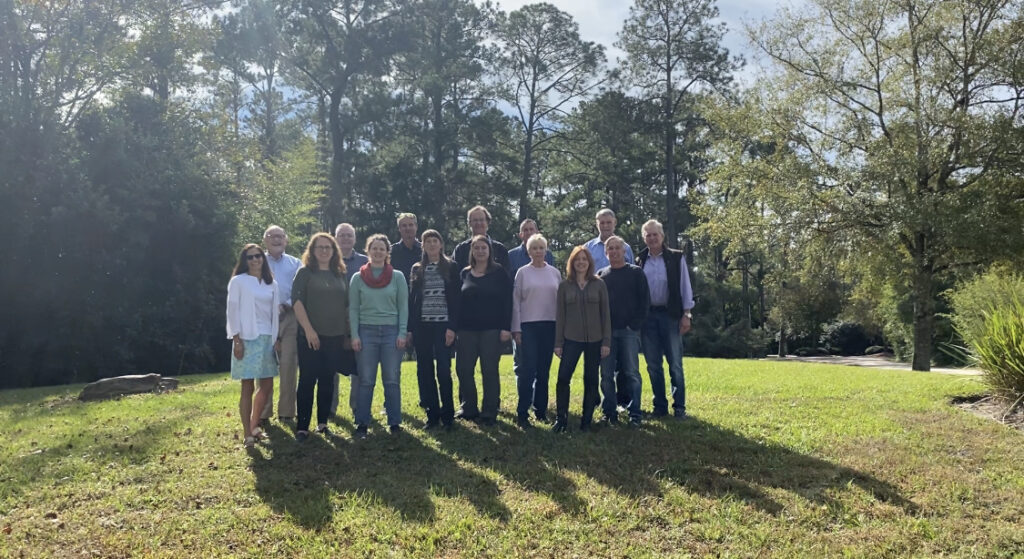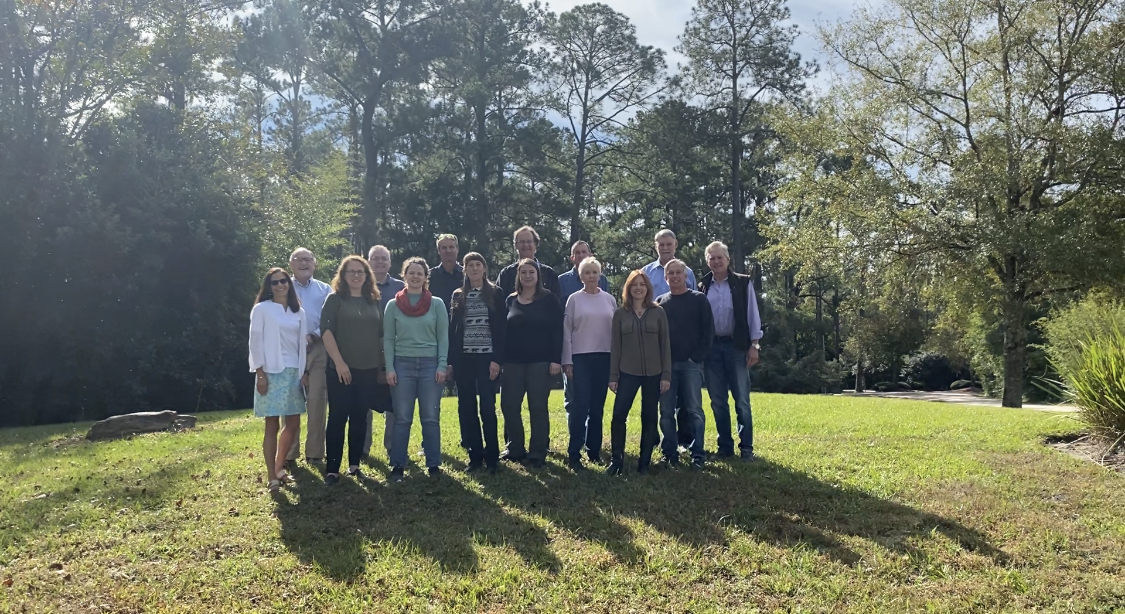 IRF had planned to hold its 2020 annual meeting at White Oak, but due to the global pandemic, chose to hold a virtual meeting instead. As the 2021 meeting date approached, anticipation grew that it might be possible for at least some of us to meet in person.
White Oak is a special place and a longtime partner of IRF. In fact, early in IRF's history, it was located in an office on the conservation center's property. With 17,000 acres in northeastern Florida, it has long been dedicated to the conservation and care of endangered and threatened species, including rhinoceros, okapi, bongos, zebras, condors, dama gazelles, and cheetahs.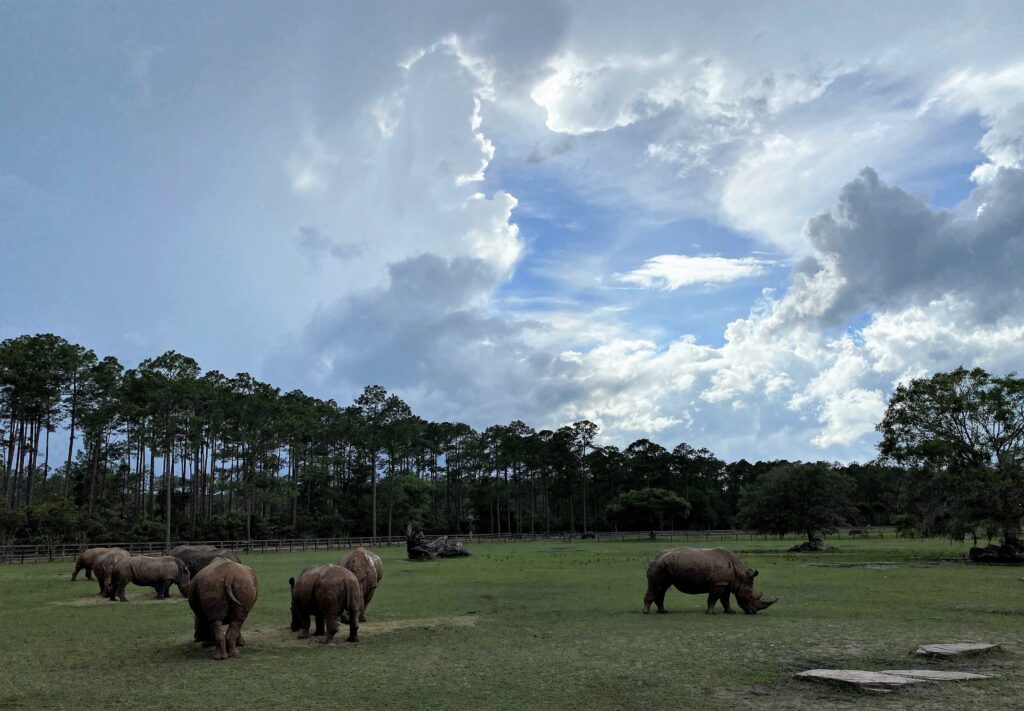 White Oak is part of Walter Conservation. The Walter family conserves rare species and wild places around the world. Efforts include improving the quality of life of individual animals, recovering rare species, restoring ecosystems, and protecting wilderness areas. Thus far, their philanthropy protects important areas in North America and Africa, protecting important wild populations of African elephants, rhinos, lions, and many other species. The Walter Conservation approach is to protect and preserve large wild areas, provide wildlife security and management, to collaborate with local residents and host-country governments, and to invest in sustainable enterprises.
Unfortunately, our international staff and board members as well as our advisory board members were unable to attend in person. We missed them, but with the help of White Oak's meeting facilities, were able to conference them in virtually. Presentations and discussions were conducted from across IRF's programmatic areas, including southern Africa, Indonesia, as well as India and Nepal.
Those in attendance were treated by White Oak's staff to a tour of the grounds and visits three species of rhino -white, black and greater one-horned – that call the center home. White Oak has nearly 60 rhinos in total and they have plenty of space to roam in natural enclosures. There are several rhino babies as well and more on the way.
It truly was a magical few days in an oasis of conservation. Together, with our colleagues from around the world, partners like White Oak, and you, Team Rhino – we are hopeful for the future of the five rhino species and the habitats they support.
Thank you White Oak!
More information on the White Oak conservation center is available at https://www.whiteoakwildlife.org/