My Rhino Road Trip: The Wilds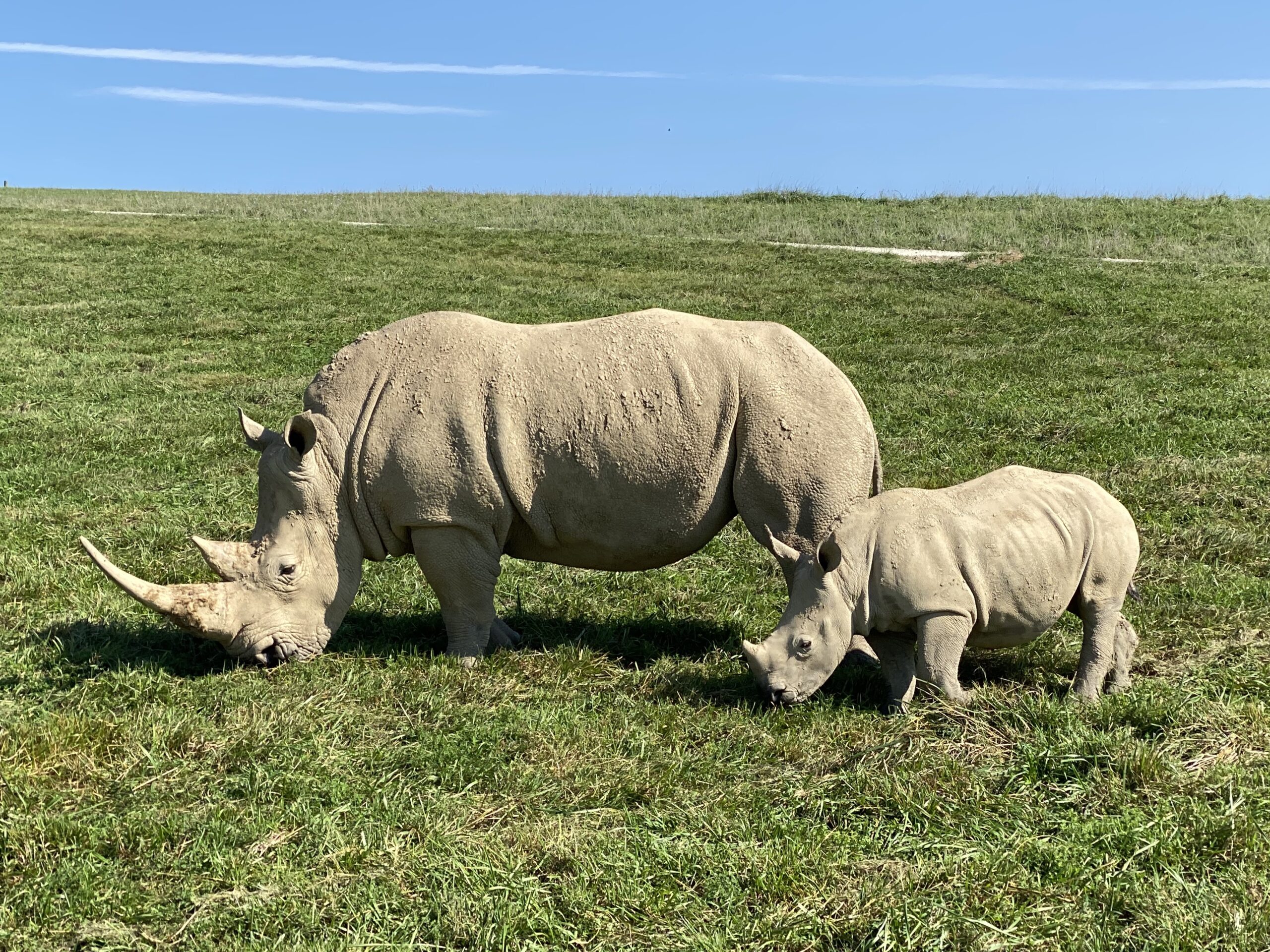 For this year's World Rhino Day, I am on a road trip, visiting some of our zoo partners. I joined The Wilds in Ohio as they celebrated with rhino encounters on Saturday. The Wilds donated 50% of the proceeds of this special encounter to the International Rhino Foundation. Thank you to everyone that came out o meet The Wilds' crash of southern white rhinos up close and personal.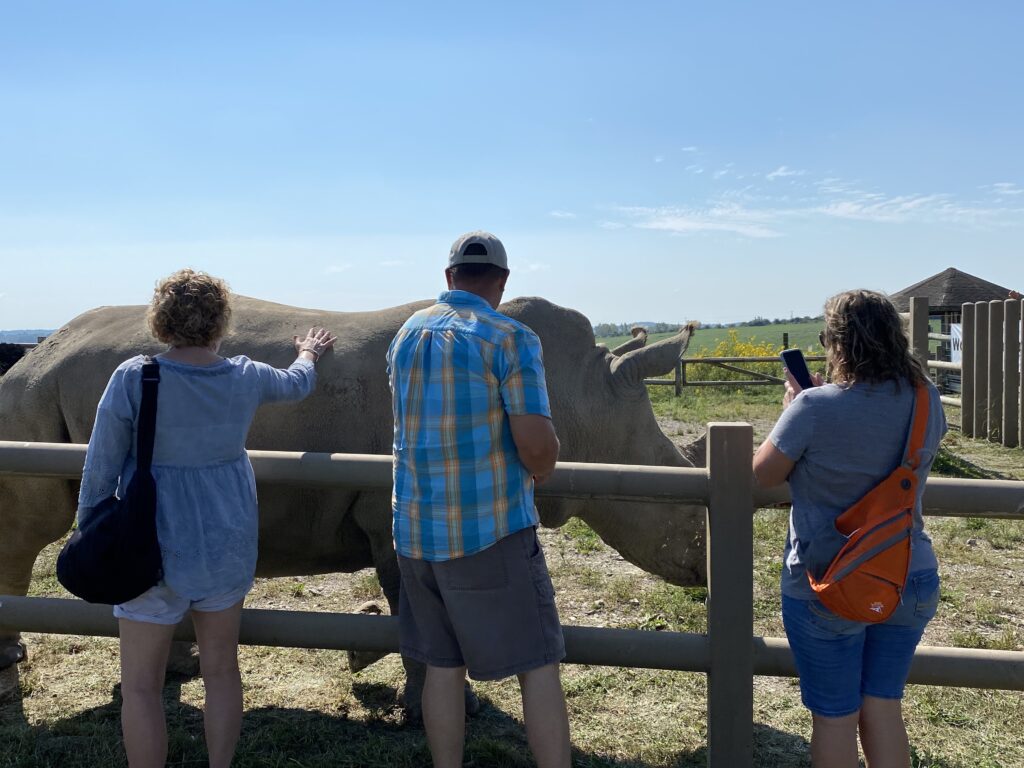 The rhinos at the Wilds enjoyed the attention from the visitors as much as the guests were in awe of meeting a rhino up close.
I want to thank the Wilds team, including Cody, Dave, Jason and others for letting me tag along and start my rhino road trip off with an amazing experience.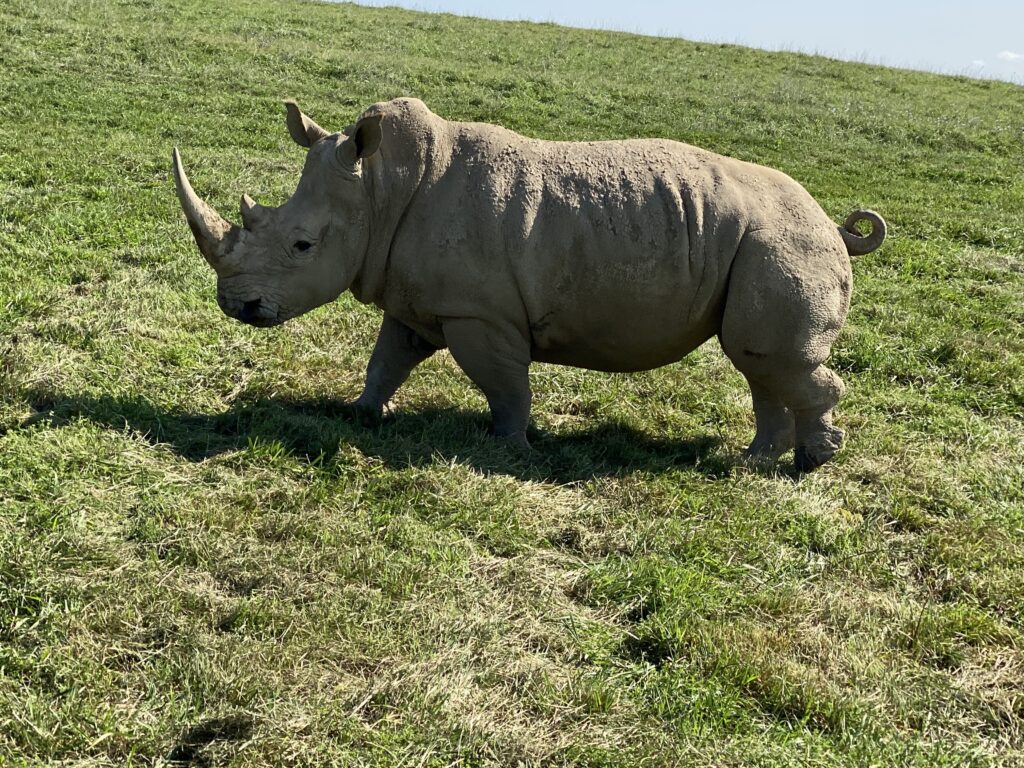 The Wilds is a special place where you can see endangered species and even some species that are extinct or near extinct in the wild. Focusing on awareness and education, The Wilds supports conservation efforts in the wild through one of a kind experiences. In addition to supporting IRF's activities in Africa through the white rhino encounters, the keepers are part of the Bowling for Rhinos fundraiser, which supports Sumatran rhinos.
In addition to the white rhinos, The Wilds is growing a population of Greater one-horn rhinos, supporting IRF conservation efforts in India as well. The Wilds also participates in a variety of research efforts with the ability to observe their rhinos outside during warmer months, helping further understanding of health and behavior traits.
There are several young calves roaming the park and more on the way as part of a successful breeding program.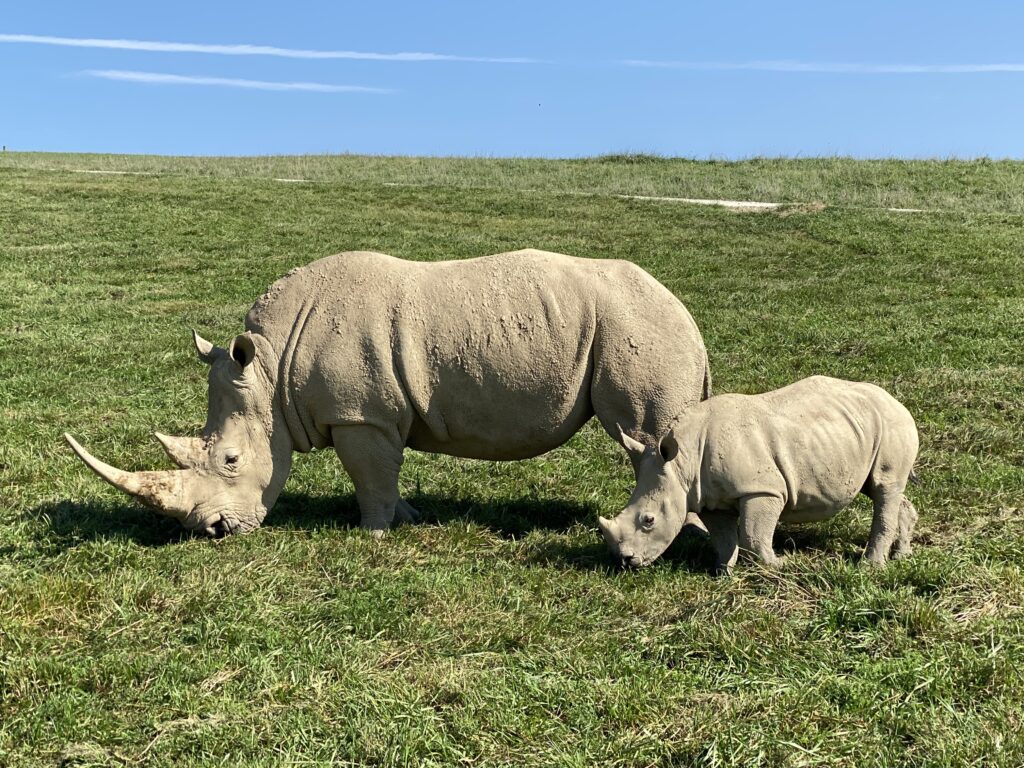 More information about The Wilds is available at https://thewilds.columbuszoo.org/. Here is Cody explaining the program at The Wilds:
P.S. I had on my World Rhino Day t-shirt from last year and was asked how to get it. Well, you can't because it was a special edition. Don't miss out on this year's grab it from Bonfire before it disappears on September. 30th.
Chris