My Rhino Road Trip: Columbus Zoo
World Rhino Day is just 2 days away and I am on the road, visiting our zoo partners and meeting rhinos. I stopped in Columbus, OH today to meet their resident greater one-horn rhino, Brian. I caught him while he was enjoying a snack.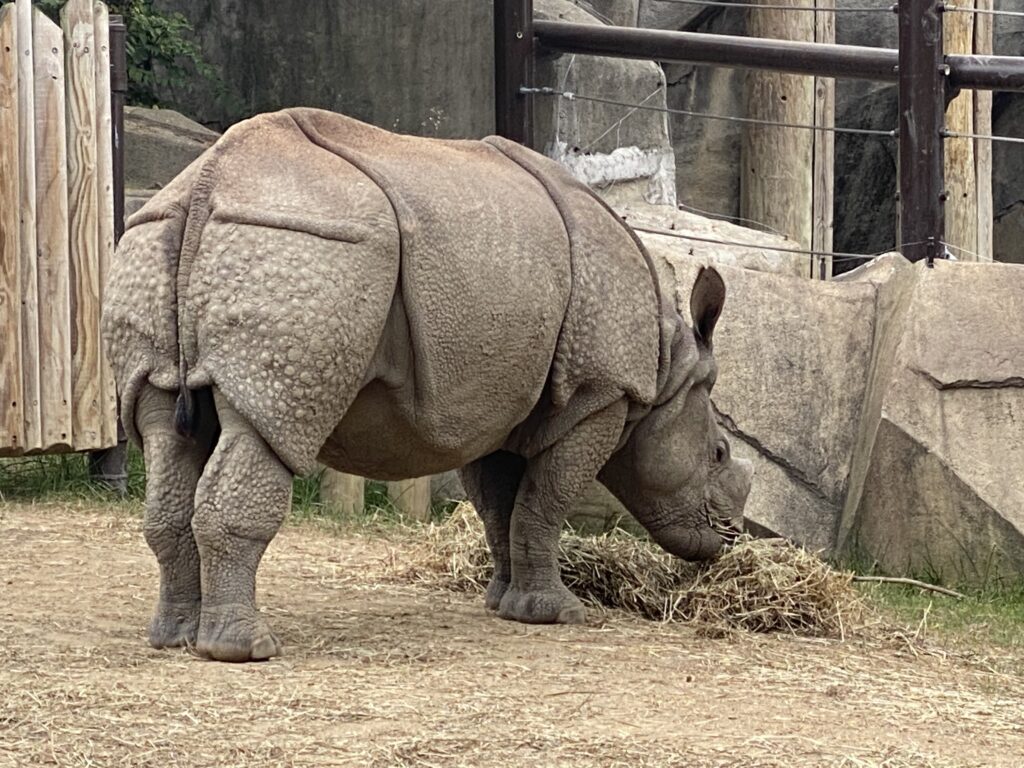 Brian is 5-years old and a great ambassador for his species. He will eventually spend some time at The Wilds as part of the breeding program, as he is reaching sexual maturity.
Today, the International Rhino Foundation (IRF) released its annual State of the Rhino report, announcing that Greater one-horn rhinos increased to more than 3,700 in India and Nepal. This good news is the result of of government officials, national conservation organizations and local partners working together over the past fifteen yeas as part of the India Rhino Vision 2020 project.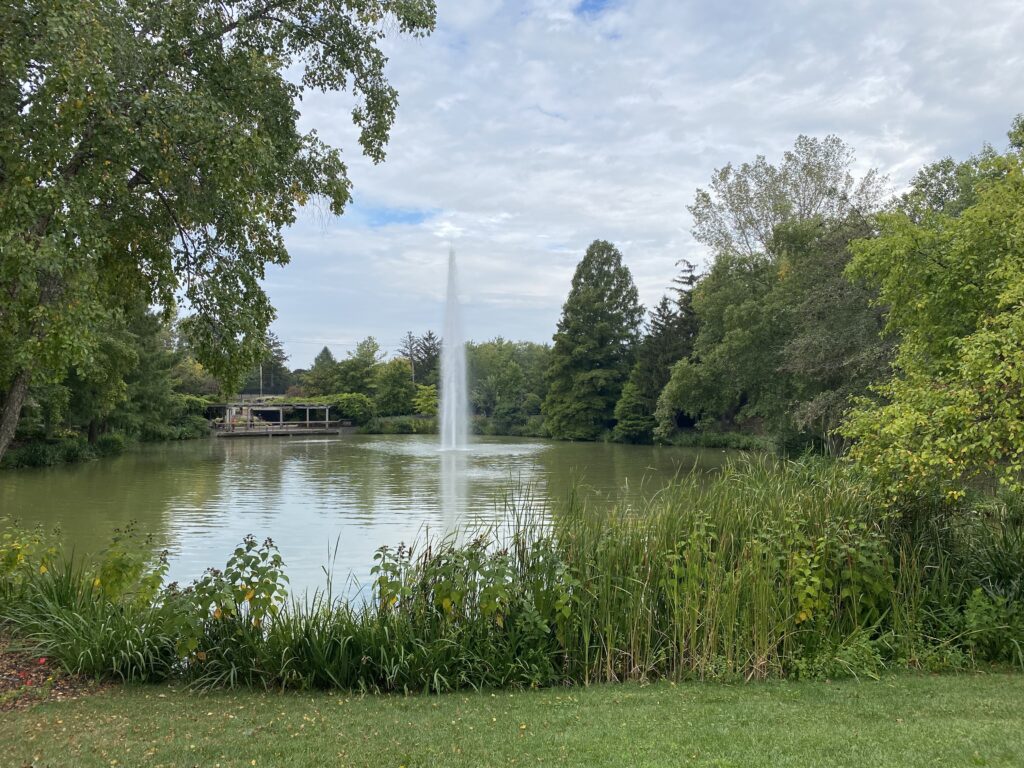 At the Columbus Zoo, Conservation Lake is situated at the center with pathways leading to different lands. I found this to be illustrative of the organization, as conservation is at the heart of everything that they do. Columbus Zoo has been a long time supporter of rhino conservation projects and IRF. These are just a part of many wildlife conservation projects that the zoo undertakes, including research, habitat management and protection.
I want to thank the Columbus Zoo team for hosting me today and for all of the work they are doing to help protect species in the wild. I enjoyed spending some time with Brian on this road trip and look forward to what his future holds. After all, he is part of the hope that we all hold for rhinos.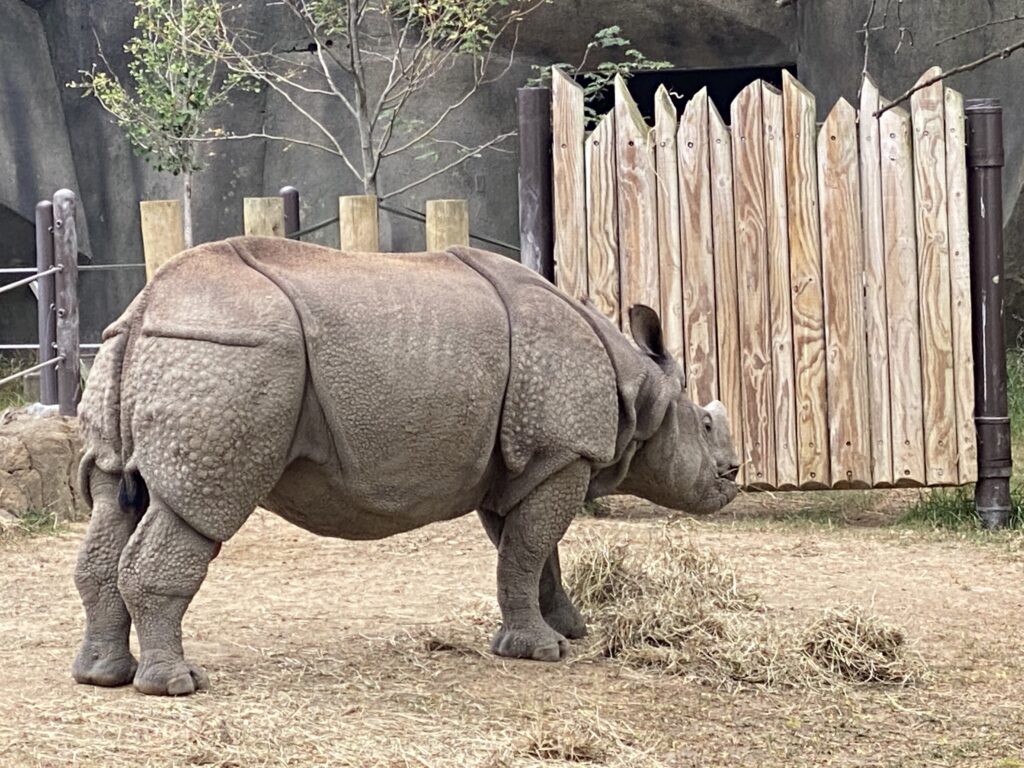 As I say goodbye to Brian, I am headed further west to visit the Indianapolis Zoo tomorrow.
Chris