My Rhino Road Trip: Indianapolis Zoo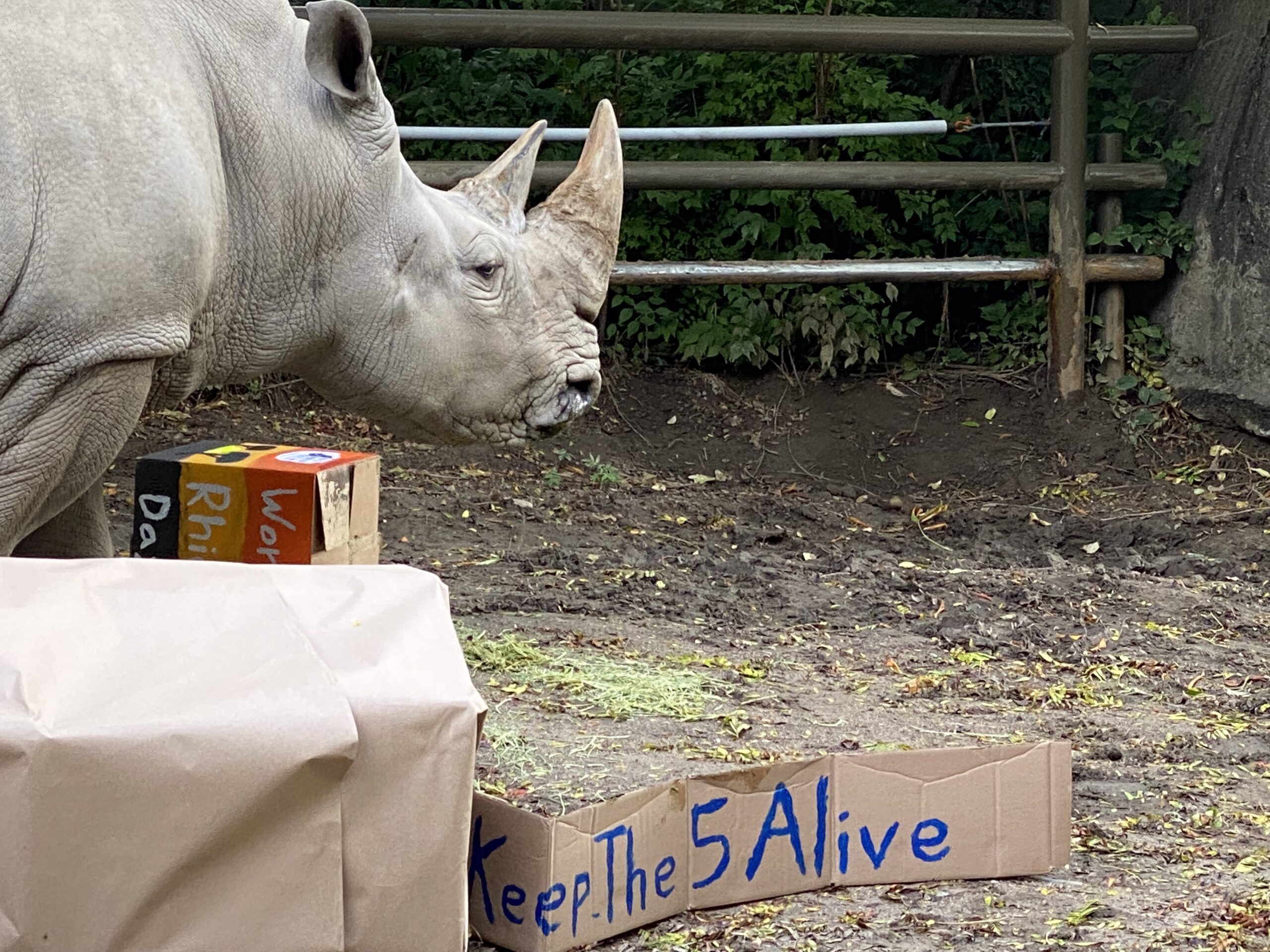 If you have not had the opportunity to hang out with an animal care specialist, then you may not know all of the hard work, the special bonds, and the exceptional care they provide for the animals in their care. I had the pleasure of joining Amber and her team today and I learned a lot about rhinos and other wildlife.
The day started with Indianapolis' vet team for an ultrasound. I have not experienced this with a rhino before and the team shared the pictures with me after patiently and expertly working with Mambo, the female rhino. The procedure was done to monitor reproductive opportunities.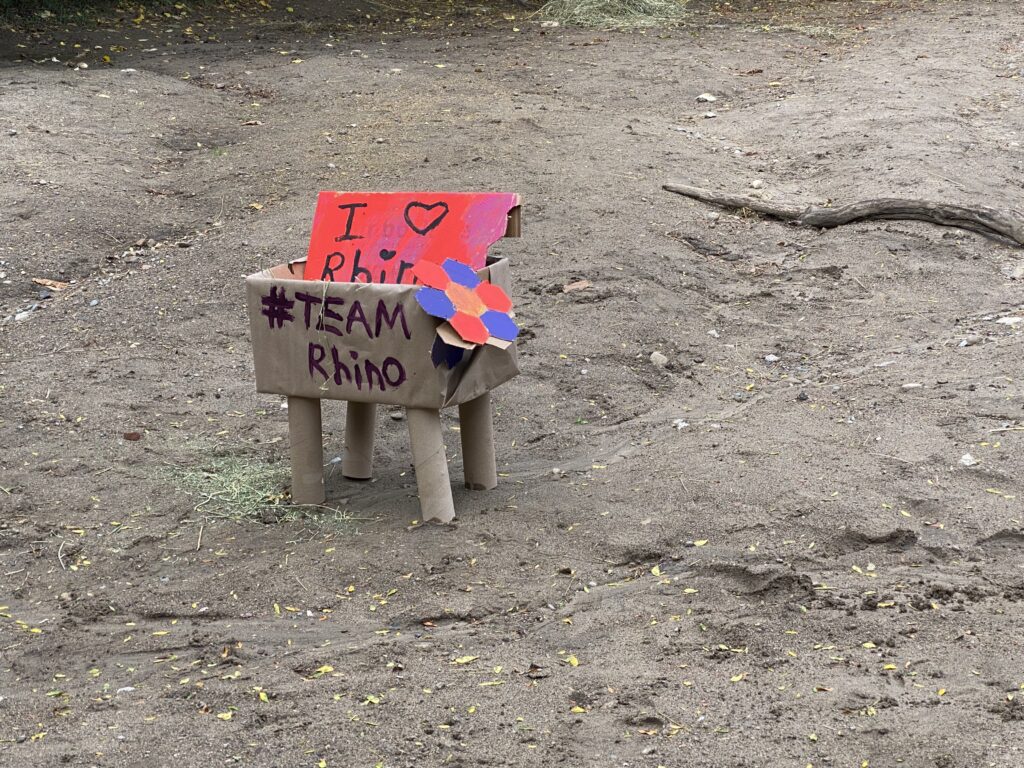 Next Mambo and Gloria came out to the yard to find some special enrichment opportunities to celebrate World Rhino Day. Indianapolis has three southern white rhinos, two female and one male. They enjoy a beautiful space complete with mud holes to wallow in to keep cool on hot days.
Using their great sense of smell, they went right to work, finding their special treats:
The Indianapolis Zoo is committed to conservation, and they practice it on a daily basis. The zoo has reduced single use plastics and utilizes green energy. For rhinos, they not only support the International Rhino Foundation – the keepers also participate in Bowling for Rhinos each year.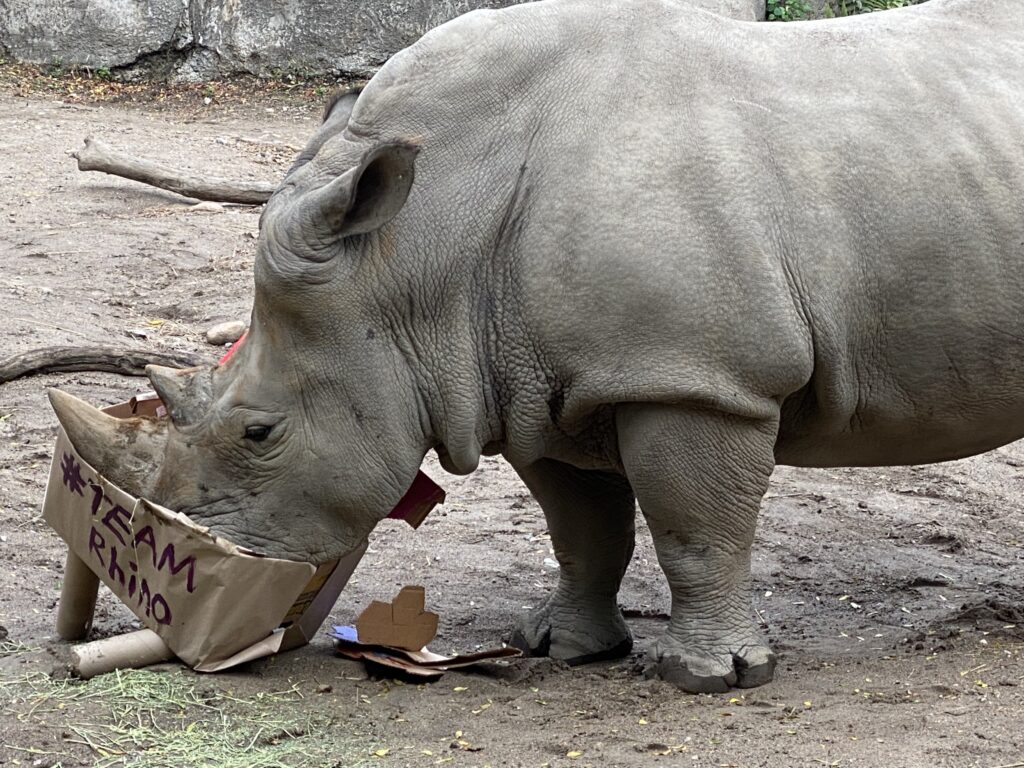 Something I found on this road trip is the excellent communication and knowledge sharing that takes place between the zoos I have visited and others. Everyone is dedicated to providing the best possible care and the information on behavior, reproduction, and health they gain through these efforts furthers our understanding of rhinos and advances conservation efforts around the world.
After the gals, I spent some time with Spike. If you ask me why we need to save rhinos, I can give you many answers, but just look into his eye and it will touch your heart. Rhinos are majestic, ancient, and are vital to an ecosystem. I see all that in him.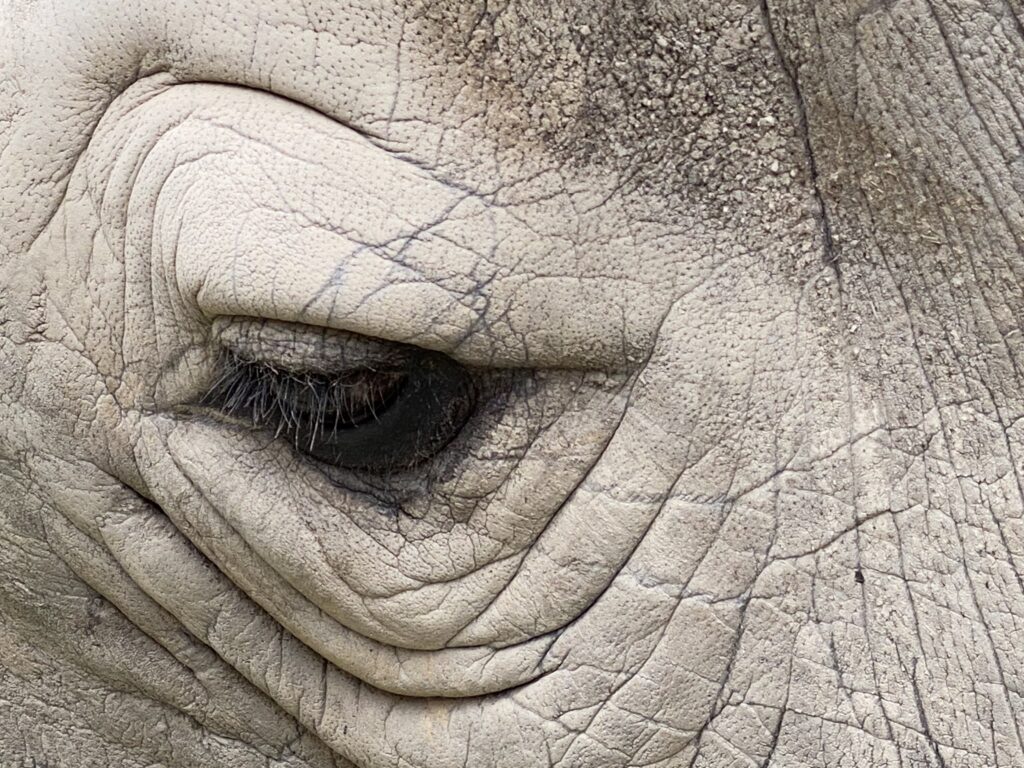 Thank you to the team at Indianapolis Zoo for this magical stop on my rhino road trip. Thank you for all you do for rhinos and wildlife conservation.
For some of my colleagues, World Rhino Day has begun. Happy World Rhino Day to them! I will be at the Nashville Zoo tomorrow for the conclusion of my trip. Join me at 2:30 EST on our Facebook page: https://www.facebook.com/InternationalRhinoFoundation. Check out IRF's other World Rhino Day events as well.
Chris