#MeetUsMonday – Gloria Goeres, IRF Program Assistant
All of us at IRF are passionate about rhinos, with a 23-year track record of helping them to survive under some of the most difficult circumstances on Earth. We are steadfast in our belief that our commitment will help save these magnificent creatures from extinction.
Meet the people of IRF who are working hard for rhinos every day. This week, we feature Gloria Goeres, IRF Program Assistant.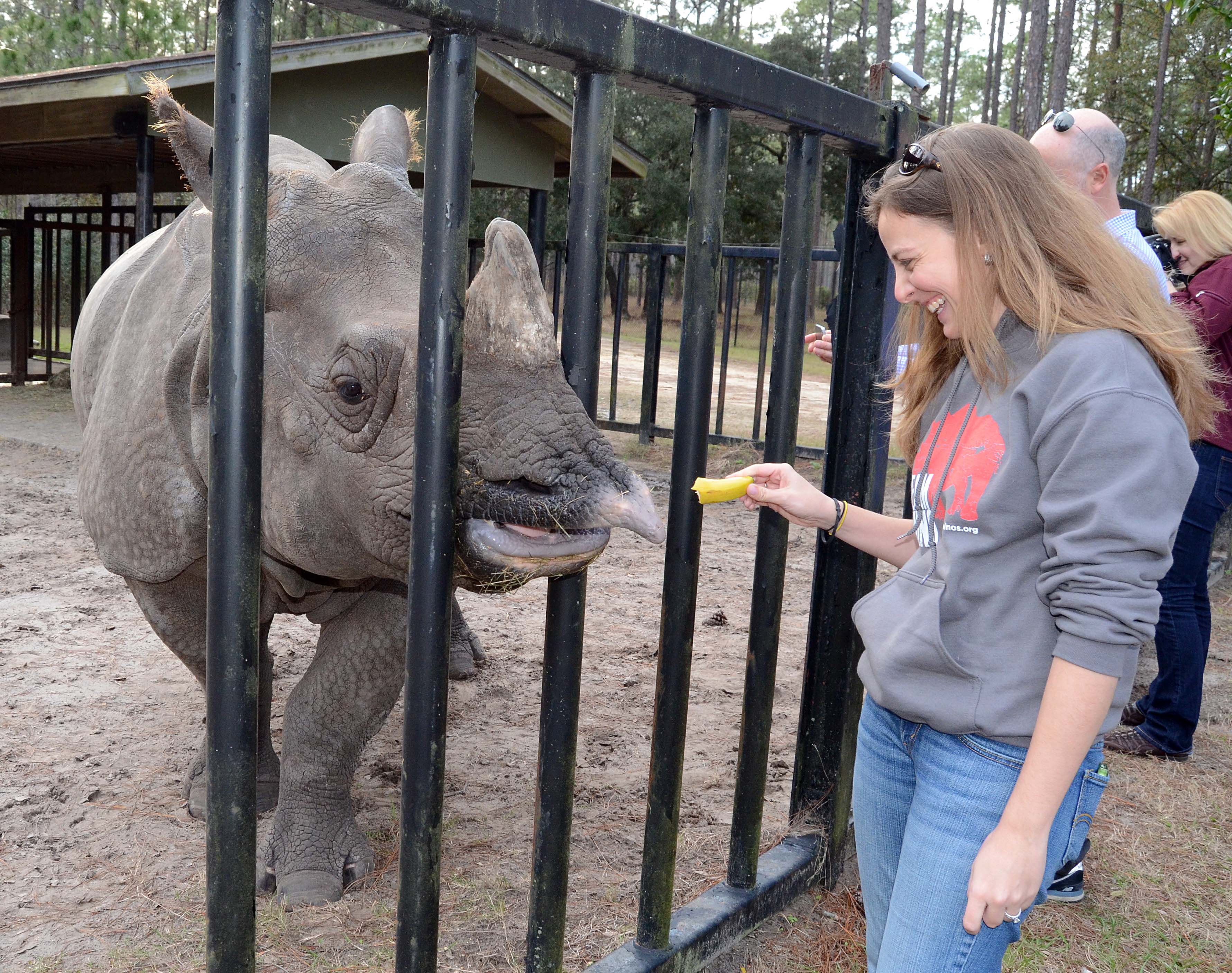 What is your role at IRF?
I manage all of our donations and adoptions, track the grants we give, and manage our online shop.
How has working at IRF changed your views on wildlife conservation?
I came from the teaching world, so I knew very little about wildlife conservation before starting at IRF. I love the sense of community in wildlife conservation. Even if an organization is focused on a specific animal, we are helping habitats in general which benefits multiple species. There can be a lot of collaboration.
What is your favorite rhino species?
I love the Greater-one-horned rhino. Their bodies are a masterpiece. Their necks have ruffles, and their bodies are like shields of armor. They are majestic animals, but I do love how velvety their skin is in between the folds.
How can people get involved with rhino conservation?
I think education and telling others is a great way to help rhino conservation. Most people I talk to don't even know that there are 5 species of rhinos, let alone how endangered some of the species are. One of the good things I've witnessed since I started is a rise in kids having birthday parties where they ask their guests to give to IRF instead of give them presents. Our youth are educated and telling others. I find that very promising for the future of rhinos.
What is your favorite part of working for IRF?
I love being a part of being something bigger. We work to help rhinos and people in communities where rhinos live. I also love working with the people of IRF. The staff, board, and volunteers are all wonderful!