#MeetUsMonday: Dr. Zulfi Arsan, Sumatran Rhino Veteriarian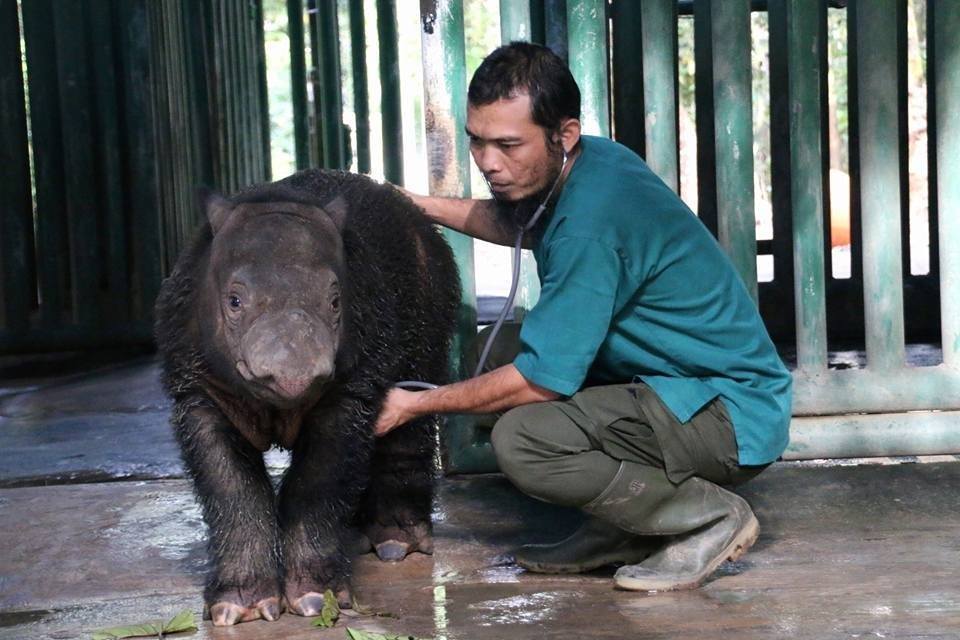 In our newest installment of #MeetUsMonday, we're introducing you the Head Veterinarian at the Sumatran Rhino Sanctuary, Dr. Zulfi Arsan!
Why did you choose a career in veterinary sciences?
I grew up with many animals in my home: cats, dogs, chickens and many more, I even had a pet heron. About 30 years ago, when I was in elementary school, my cat got injured. I tried to cure him myself and saved him!  I did it not because I wanted to be a hero, but at that time it was very hard to find veterinary care in Indonesia. Veterinarians were a very, very rare thing. After that incident, from a very young age, I had my heart set on becoming a veterinarian. I went to veterinary college after graduating from high school and while there got very interested exotic animals and wildlife.
How did you get started working with Sumatran rhinos?
I did an internship at Sumatran Rhino Sanctuary (SRS) about 20 years ago in 1999. That was my first interaction with a non-domestic animal. At that time, only Torgamba, Bina and Dusun were at the SRS.  It was love at first sight, I was fell in love with Sumatran rhinos. The more I learn about them, the more I love them.
While awaiting an opportunity to work full time with Sumatran rhinos, I conducted field work studying the mineral make-up of Sumatran rhino wallows in Bukit Barisan Selatan National Park. I worked alongside the Rhino Protection Units every day, hiking in the forest, finding wallows, collecting mud samples and analyzing them in the lab. 
In 2014 the opportunity to work at the SRS opened up. I was hired as a full-time veterinarian and my animal carer was started! Of those original animals, now only Bina remains under my care now. 
How does it feel to be on the cutting edge of saving a species?
I enjoy my work and am very proud of it.  I realize, however, that this work bears lots of pressure to save the Sumatran rhinos from extinction. So that leaves us no room for mistakes.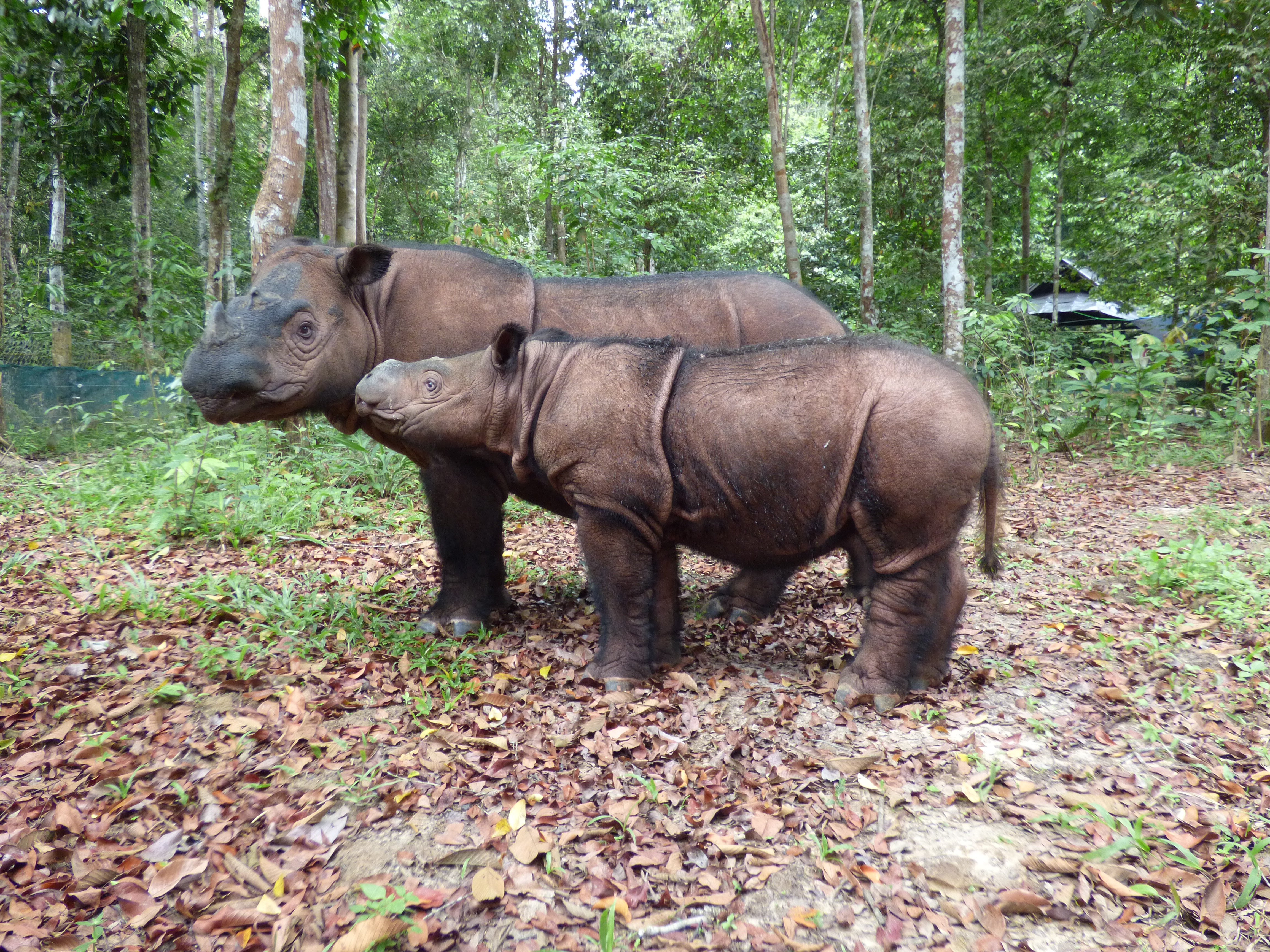 What is a typical day like for you?
Almost everyday I learn and find out something new about Sumatran rhino biology and it makes me more love them. To see the rhinos at the SRS everyday is extremely interesting because each one has their own distinct personality. They are cared and loved by all the staff at the SRS.
You've worked with lots of different kinds of animals, but how does working with Sumatran rhinos compare? What makes them special to you?
They are my favorite and are a very lovely animal to work with. Challenging too, as some of their biology, behaviour and physiology are unique compared to other wildlife that I've worked with before. Also knowing their low population numbers and slow rate of breeding makes them even more special.
They play important role in nature too by helping to maintain oxygen production for the planet. Sumatran rhinos are herbivores and by eating young leaves that causes the tree to grow new shoots, usually more that one. That means more oxygen production as the new leaves grow. Sumatran rhino do this for us, their whole lives.
In regards to Sumatran rhinos, what do you hope to see happen with them in your lifetime?
In my lifetime, my wish is that Sumatran rhinos will be brought back from the brink of extinction and their number increase, so my children, grand children and great-great grandchildren will be able to see them alive and roaming in the forest.
To learn more about the Sumatran Rhino Sanctuary, click here.