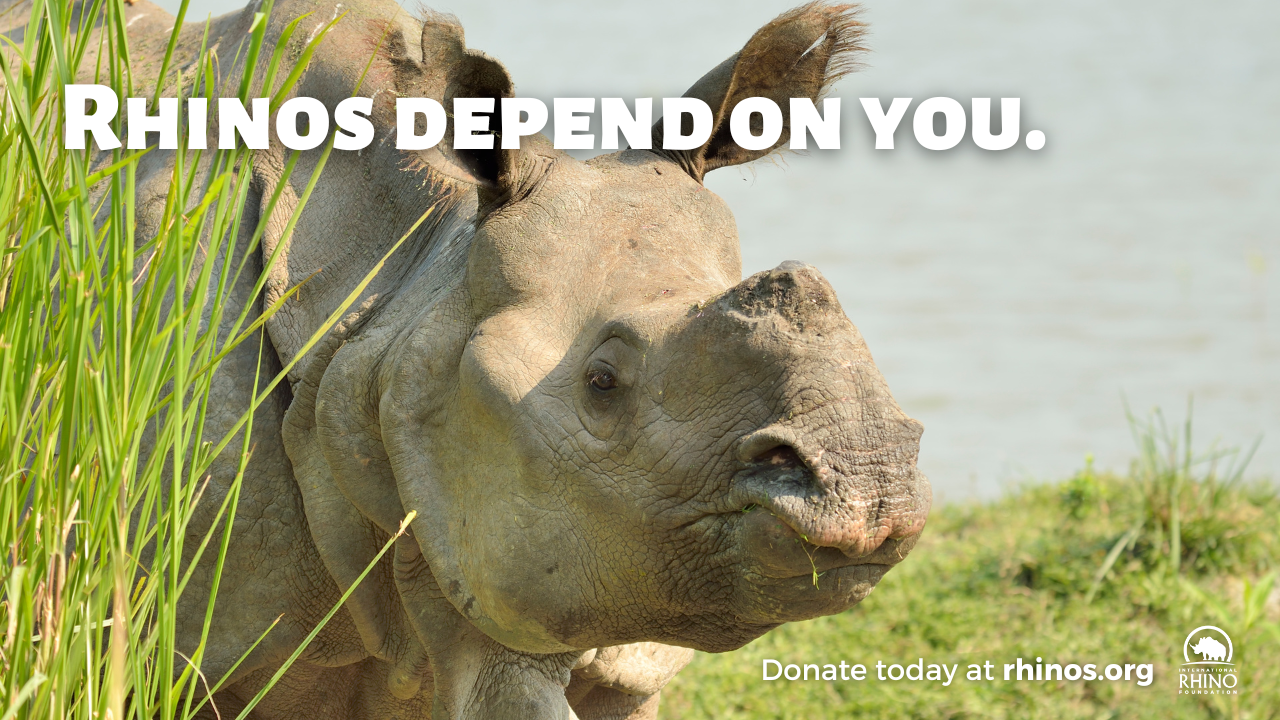 2022 has been another difficult year for rhinos and the people working to protect them. After a temporary lull in poaching due to COVID-19 pandemic restrictions, criminal networks quickly adapted to the new environment, changing poaching methods, using new technologies, finding alternative trade routes, and aggressively targeting rangers and law enforcement. Poaching rates are rising again – with an average of 2 African rhinos killed every single day to fuel illegal horn trade.
But there is one very bright spot in the rhino world. In India and Nepal, the population of greater one-horned rhinos has grown from fewer than 100 individuals to 4,014 today, thanks to effective protection and law enforcement and community support. The species' recovery provides a blueprint – and hope – for other rhino species.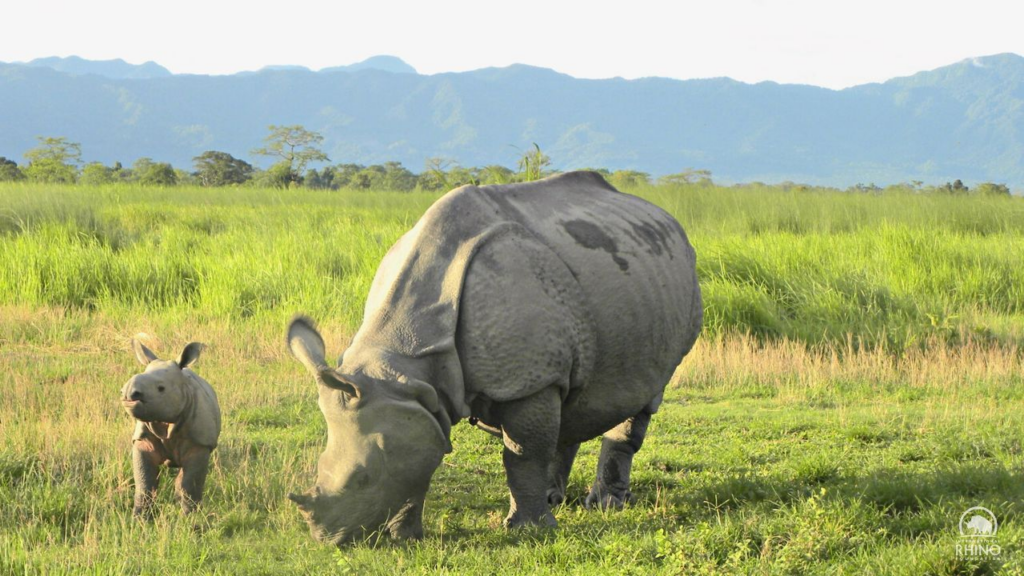 The increasing greater one-horned rhino population also presents a new challenge – rhinos in India and Nepal need more room.
The International Rhino Foundation is working with governments, NGOs and community groups in India and Nepal to create and restore habitat for greater one-horned rhinos. Can you help?
By donating to IRF today, you'll protect rhinos and their habitats in India and Nepal and around the world. And best of all, a generous, long-time IRF donor has agreed to match every gift you make, dollar for dollar, from today until December 31st. That means for 3 more days, your gift will go twice as far and make double the impact for rhinos.
More than 60% of the world's greater one-horned rhino population – 2,413 animals – is found in one protected area, India's Kaziranga National Park. Another 208 rhinos live in two tiny Indian parks (Orang National Park and Pobitora Wildlife Sanctuary) with a combined size smaller than Portland, Oregon. Having so many animals in just a few protected areas is risky – overcrowding can lead to reduced birth rates and fighting, and a single disease outbreak or natural disaster could wipe out a large segment of the species' population.
To reduce overcrowding and keep the greater one-horned rhino population growing, we're assisting the Government of Assam and local NGOs and institutions to translocate rhinos into new habitats, creating more room for rhinos to breed. We've already restored rhinos to Manas National Park. Next up are the Laokhowa and Burhachapori Wildlife Sanctuaries – two contiguous protected areas that were previously home to a population of more than 70 rhinos wiped out by poachers in the 1980s.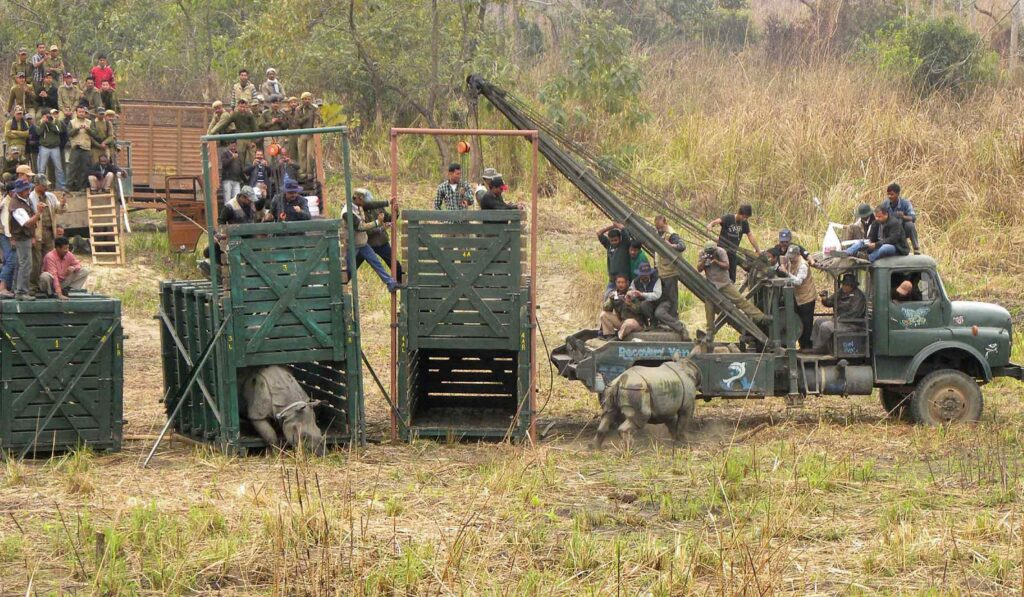 Another significant threat to greater one-horned rhinos is the prevalence of invasive species, which choke out native rhino food plants and limit the amount of habitat available for rhinos and other species. In Nepal's Chitwan National Park, home to the world's second largest greater one-horned rhino population, natural mortality is increasing, with 28 rhinos lost over the past two years. Recent research suggests that invasive plant species are contributing to these rhino deaths – both from rhinos eating toxic plant species and from increased fighting as rhinos are forced into smaller territories because of the loss of native grasslands.
In both India and Nepal, IRF is working with local organizations to remove invasive species and restore native grasslands for rhinos.
We've hired local people living near Manas National Park in India and Chitwan National Park in Nepal to remove invasive species and restore 925 acres of protected rhino habitat. Pictured above: before, during and after grassland restoration.
The recovery of the greater one-horned rhino is a conservation success story – but the story isn't over yet. The species is still classified as vulnerable and inhabits only a fraction of its former range. We need your help today to restore habitats for greater one-horned rhinos and the four other threatened rhino species. Make a donation before December 31st and double your impact for rhinos.