IRV2020's Final Translocation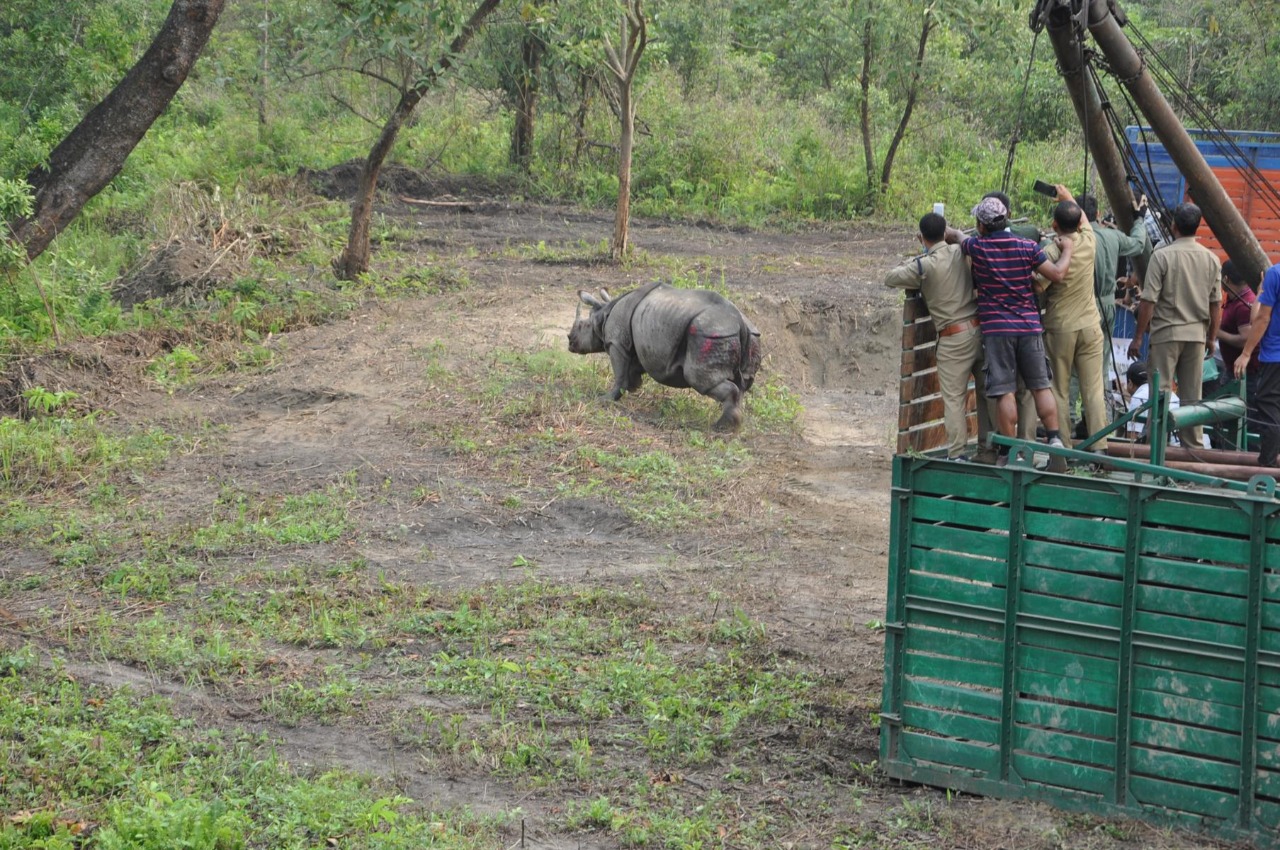 A male and a female greater one-horned rhino arrived in Manas National Park in Assam, India today. The two rhinos were captured in Pobitora National Park yesterday and transported under the supervision of experts for their release.
The new arrivals increased the population of greater one-horned rhinos in Manas with 49 rhinos now roaming the park. This translocation, originally scheduled for last year but delayed due to the global pandemic, marks the final operation under the guidance of the Indian Rhino Vision 2020 program (IRV2020), which established an initial population of 18 in Manas in 2009.
IRV2020 is a joint program of the Assam Forest Department, World Wildlife Fund India, Bodoland Territorial Council and the International Rhino Foundation (IRF) with support from many other organizations. The program was cited as a key factor for Manas regaining its UNESCO World Heritage Site recognition in 2011.
"On behalf of IRF, we would like to congratulate the forest department, park officials and the teams of the Translocation Core Committee for the successful translocation," said Nina Fascione, executive director of IRF. "IRV2020 was an ambitious vision that was made possible thanks to the cooperation of local and national government, wildlife conservation organizations and on-the-ground partners working together to recover habitats and protect rhinos so that they can thrive in the wild."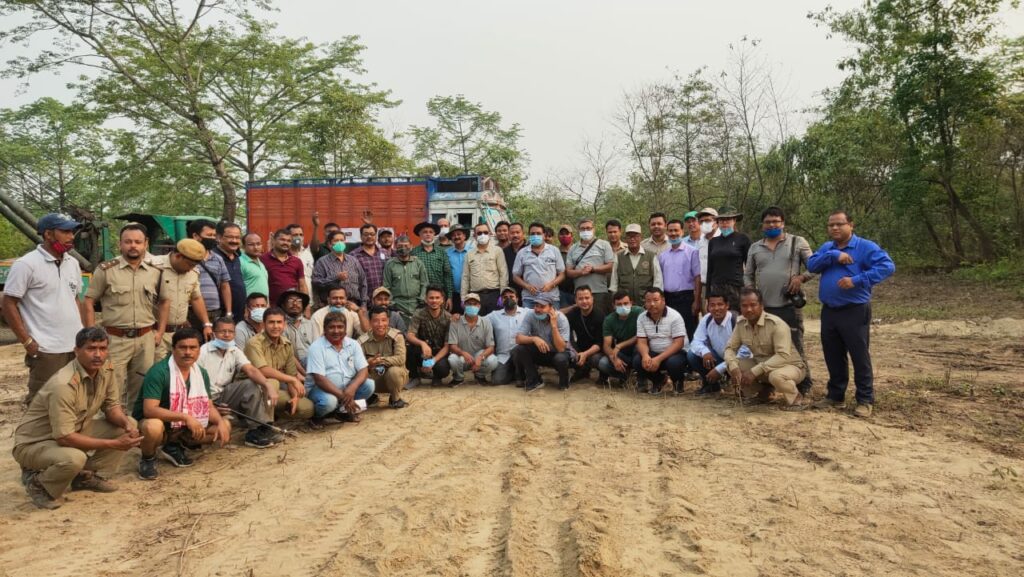 The program has survived the deaths of rhinos from poaching and sickness and the deaths of people that had the vision to create a plan to grow the population of greater one-horned rhinos in India with the help of a coalition of partners and supporters. The goal of IRV2020 was to increase the rhino population in Assam to 3,000 by establishing populations in new areas. Rhinos are now found in four Protected Areas in Assam: Pobitora Wildlife Reserve, Rajiv Gandhi Orang National Park, Kaziranga National Park, and Manas National Park.
Greater one-horned rhinos currently number more than 3,700 in India and Nepal. The translocated rhinos increase the genetic diversity of the Manas population, achieving the goal of a natural and healthy breeding program for the future of the species.
IRV2020 partners have witnessed continuous improvement in protection and enforcement over the course of the program. The past three years have seen significant decreases in poaching, the results of forestry, local and national government officials coordinating efforts to combat wildlife crime across Assam.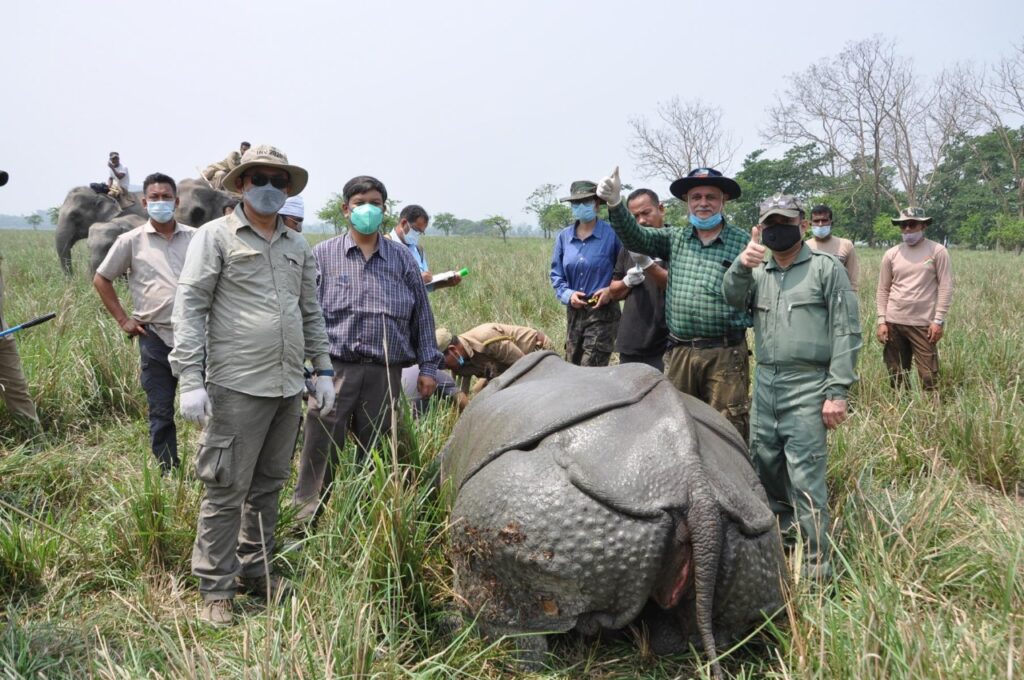 Building on the successes and learning from the mistakes of IRV2020 over the past 16 years, partners are currently planning the next steps to ensure the survival of the greater one-horned rhino in India and Nepal. A new strategic program will be announced later this year.
This is a momentous occasion and IRF would like to extend its sincere gratitude to the Assam Forest Department, Bodoland Territorial Council, WWF-India, USFWS and other local agencies involved in IRV 2020 since the beginning of 2005. IRF is committed to continued collaboration and partnership.