Nepal's Greater one-horned rhino population grows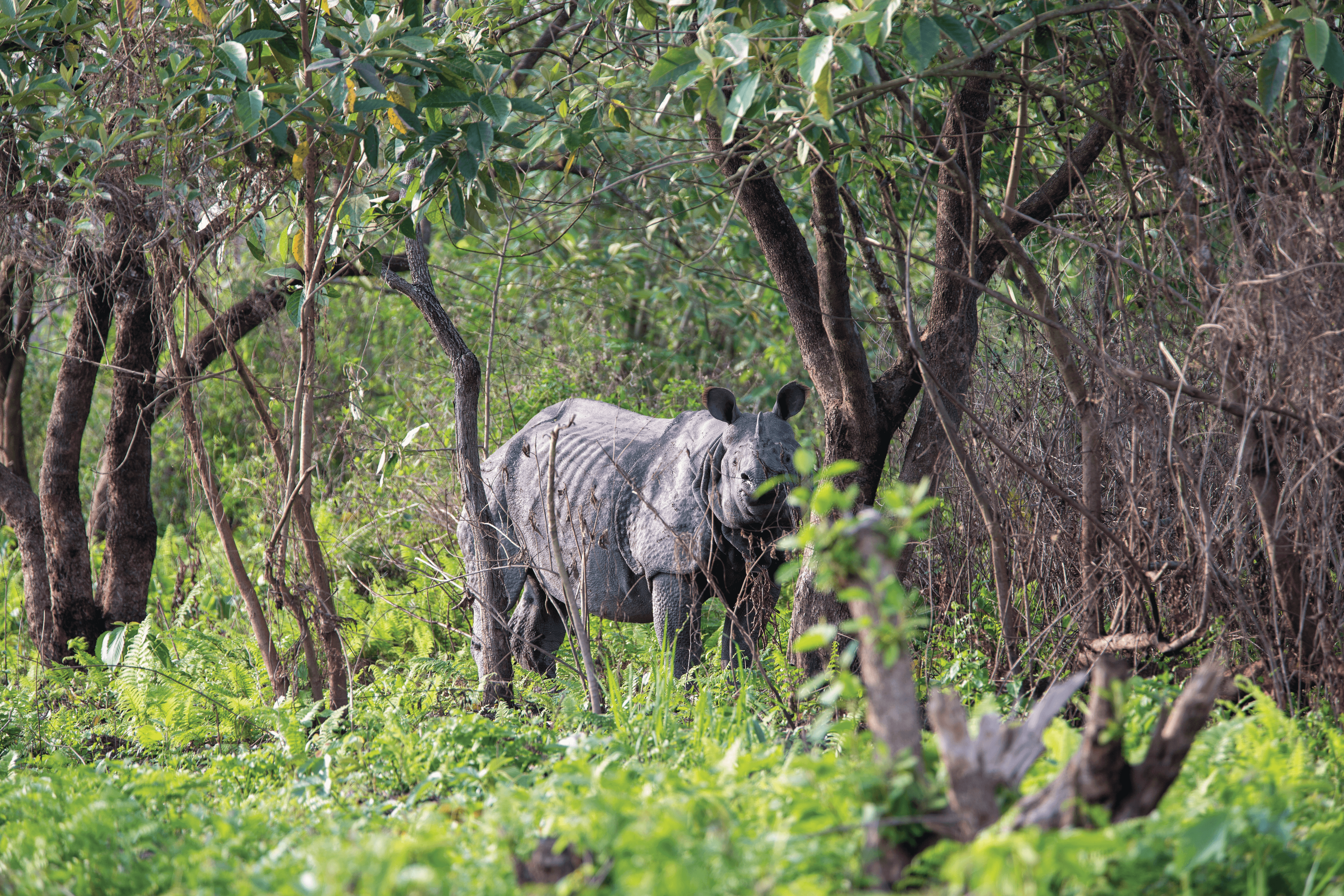 Nepal completed a new nationwide census for greater one-horned rhinos and the population now stands at 752, an increase of 107 from the previous survey in 2015.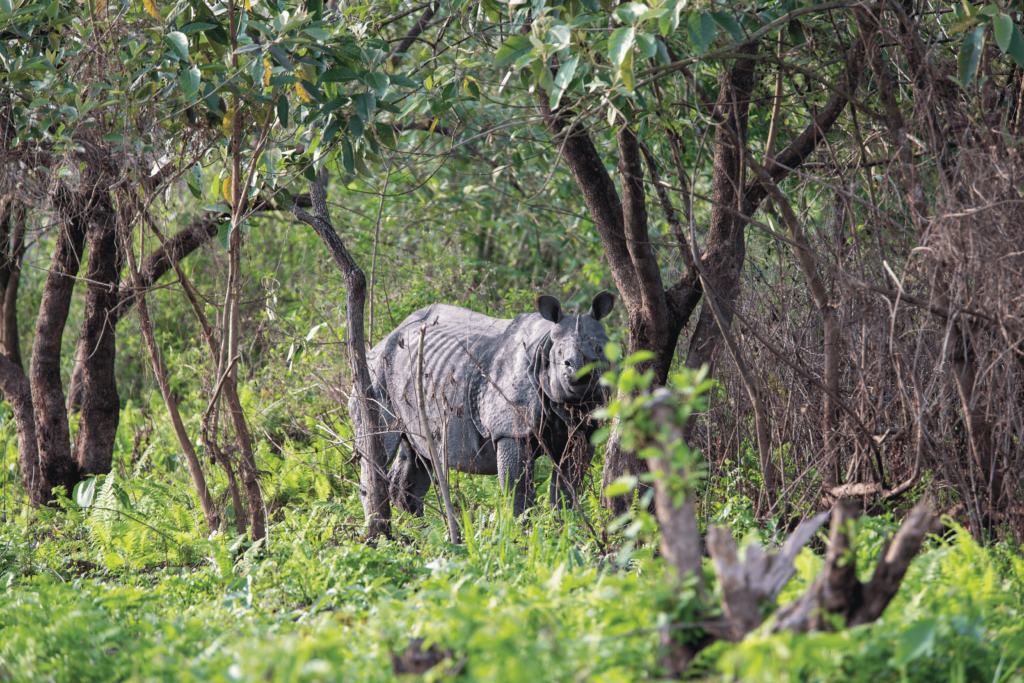 The census was originally scheduled for 2020, but was delayed due to COVID-19 mitigation efforts. The country's rhino population stood at 645 in its four protected areas in 2015.
"The latest finding makes exciting news as the rhino population has increased in the country," said Haribhadra Acharya, a spokesperson for the Department of National Parks and Wildlife Conservation.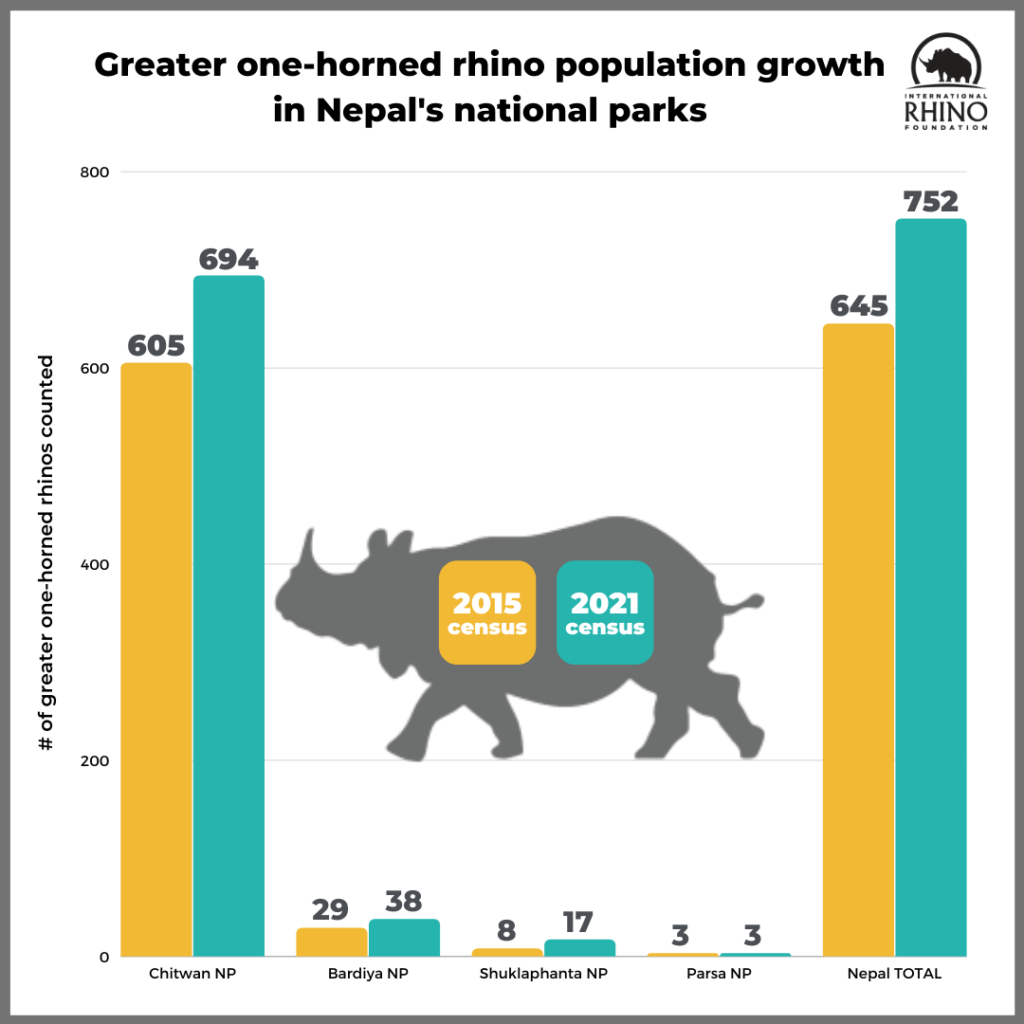 "IRF extends our congratulations to Nepal for their rhino conservation efforts," said Nina Fascione, executive director of the International Rhino Foundation (IRF)
Counting rhinos is not easy and several enumerators were injured and one was killed during the census activities. "This work is critical as the greater one-horns continue their recovery," said Fascione. "On behalf of IRF, we extend our appreciation to the men and women who perform this work and our thoughts are with those injured and grieving at this time."
The increase in population is encouraging, but concerns remain. Population growth was averaging 5% per year according to the 2015 survey. That has slowed to 3% in 2021. Chitwan National Park, home to Nepal's largest rhino population, has experienced a concerning increase in natural rhino deaths over the past few years. And for the first time in almost 4 years, rhinos were found poached in the park last fall.
"Poaching remains a concern for Nepal's population, but there is certainly hope that with the government's efforts that the population will continue to grow and recover in the country," said Fascione.