Indonesia Tsunami Response: Update from the Field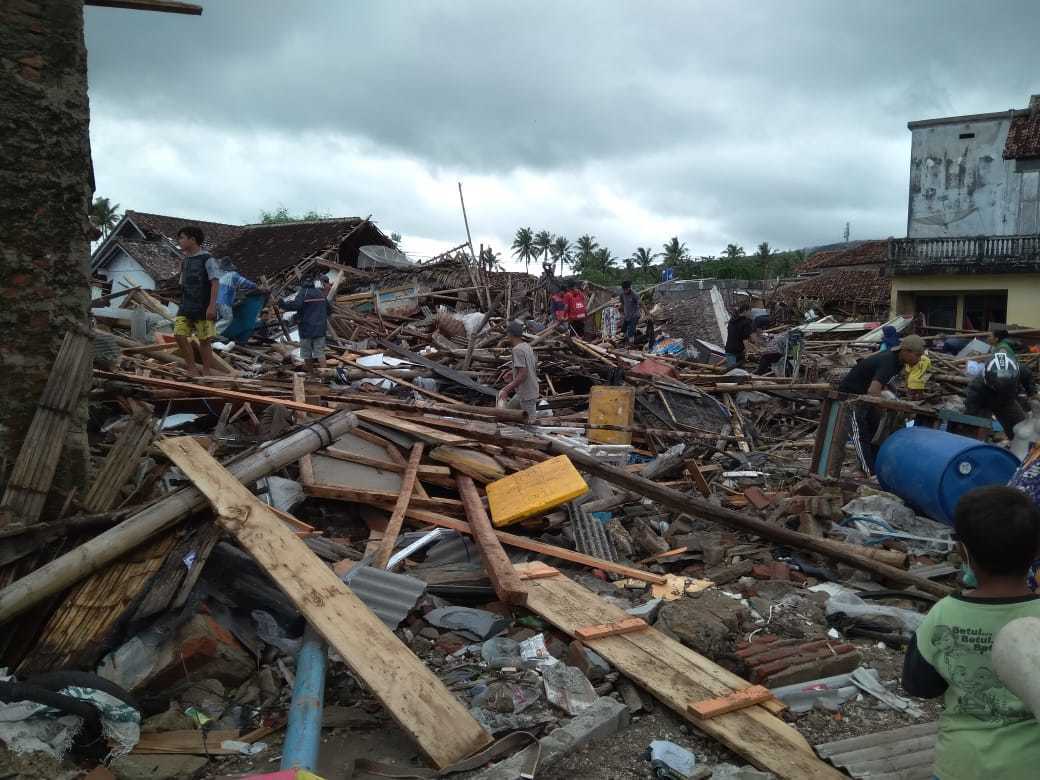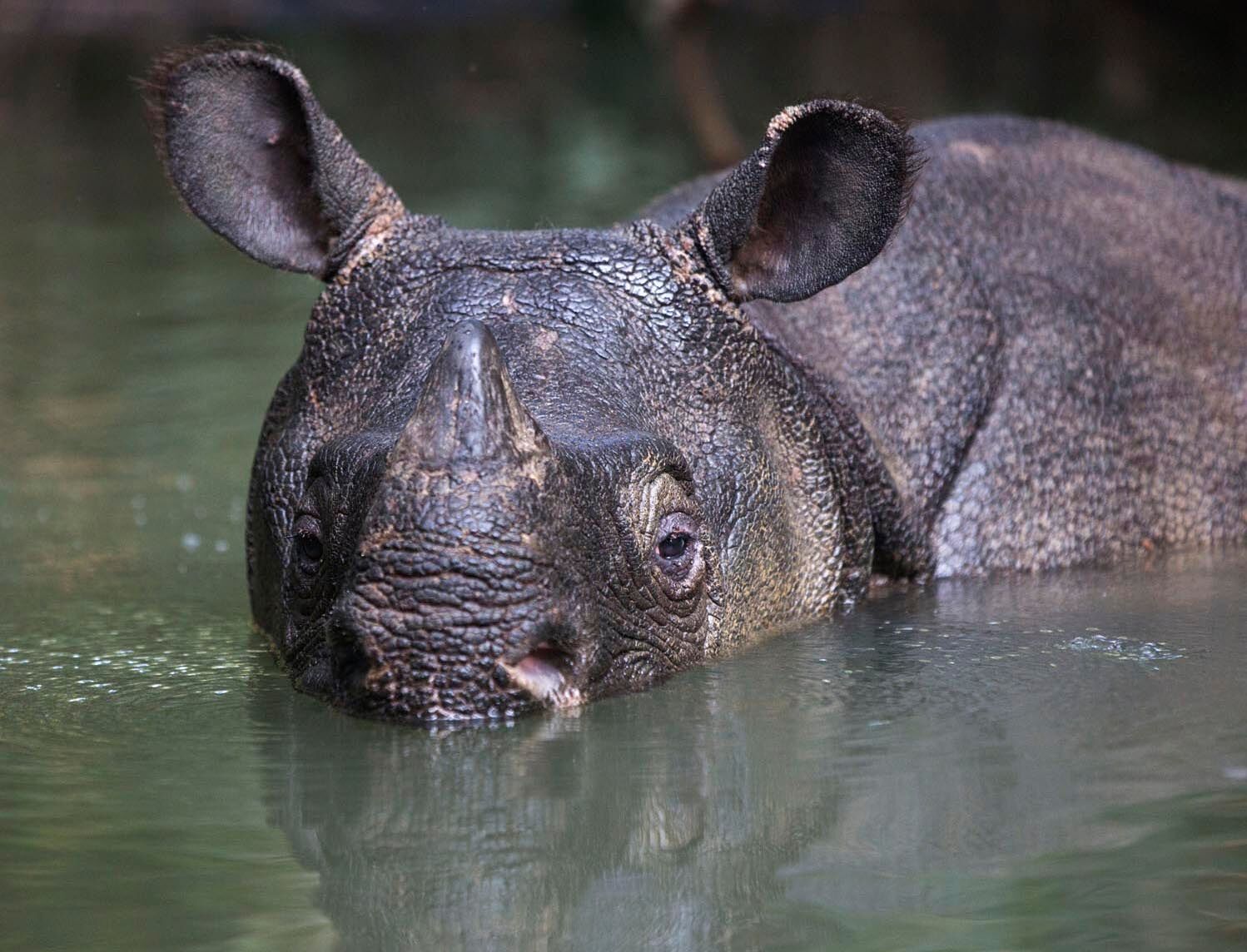 UPDATE FROM UJUNG KULON NATIONAL PARK
Communities around Ujung Kulon National Park (UKNP), home to the only surviving population of the Critically Endangered Javan rhino, are slowly trying to rebuild their lives after a devastating tsunami hit the west coast of Java in Indonesia on December 22, 2018. Triggered by an underwater landslide set off from an eruption of the volcano known as Anak Krakatau, the tsunami has left at least 500 people dead and more than 1,000 injured. More than 10,000 people are living in refugee camps and temporary shelters.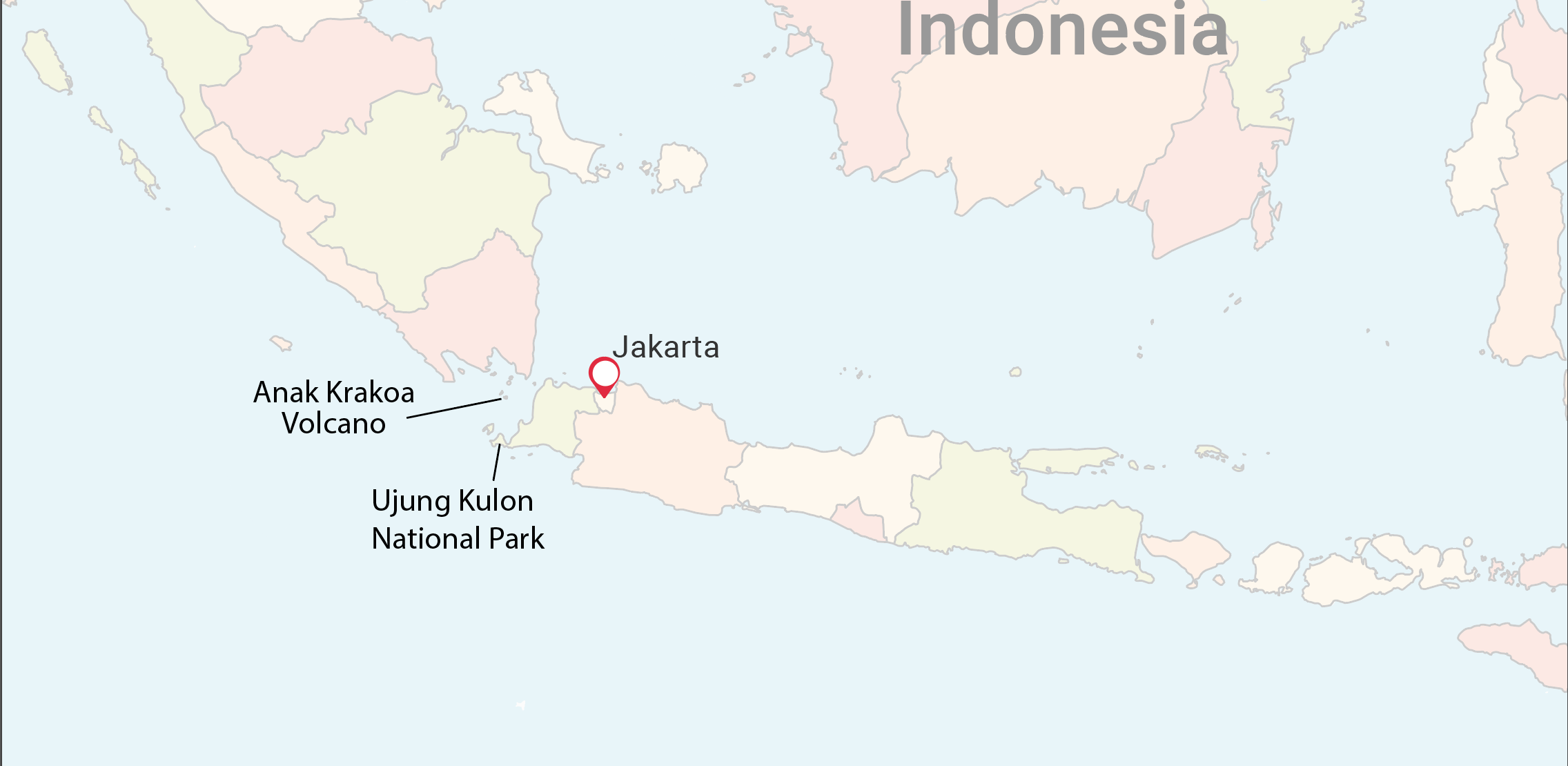 We are relieved to report that none of our partners in the field nor any of their family members lost their lives. Two members of the Rhino Protection Units (RPU) did lose or sustain damage to their homes. IRF will provide emergency funding to rebuild what they have lost.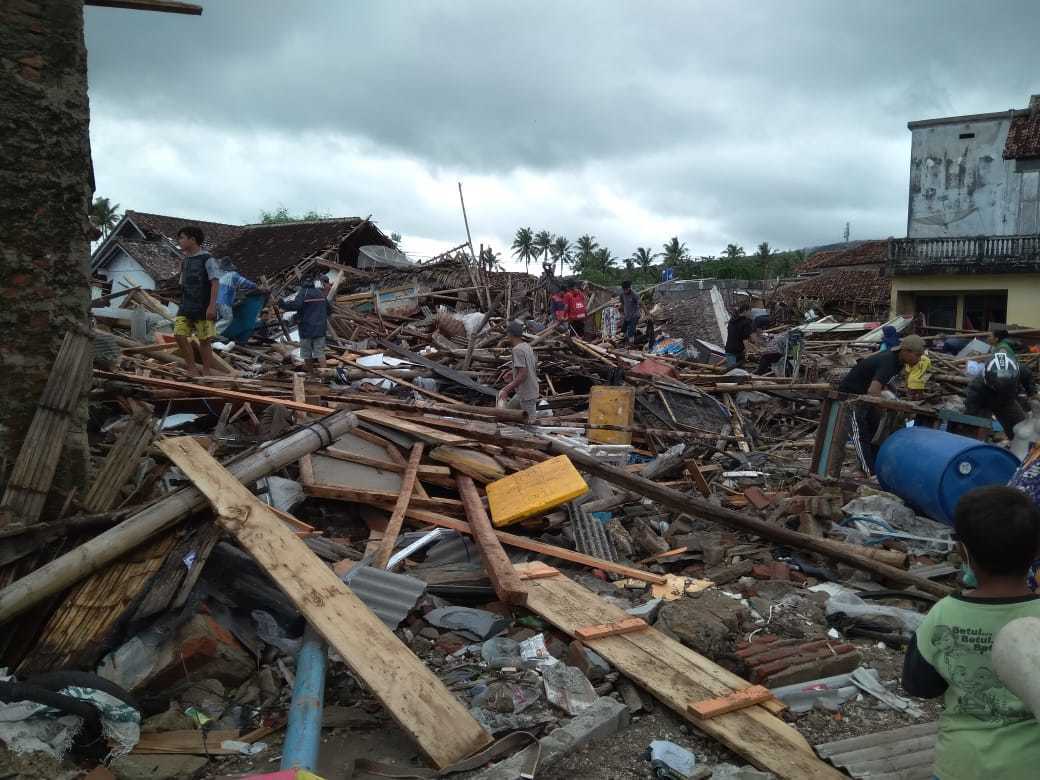 STATUS OF THE JAVAN RHINO POPULATION
While the main focus of recovery operations focus on rebuilding the community, park staff and the RPUs are also monitoring the rhinos and other wildlife in the park.
To our knowledge, no large animals – including Javan rhinos – were killed in the tsunami. Initial reports show that the tsunami surged about 100 meters into the forest. The coastline of UKNP consists of primarily mangrove plants, which act as a natural buffer to storm surges and extreme weather.
The main impact of the tsunami hit the northeastern coast of the Ujung Kulon peninsula; RPUs in the southern part of the park didn't even know the tsunami had hit until they returned to headquarters.
Some marine animals were impacted; 22 sea turtles were washed onto shore and into the forest. Thanks to the National Park staff and RPU's quick response, the turtles were rehabilitated, with no losses, and returned to the ocean.
FURTHER ACTION IS NEEDED
Although we are relieved that none of the 69 Javan rhinos perished, the conservation community sees this as a wake-up call to confirm the need for a second, secure habitat for the Javan rhino within its historic range. Disasters like tsunamis could wipe out the bulk of the species' population, significantly increasing the risk of extinction. The Government of Indonesia and conservation partners have now entered discussions to identify a second site where a subset of the Ujung Kulon rhinos could be moved, that the entire species population isn't "all in one basket".
For the past 19 years, IRF has been committed to protecting and conserving of the world's last population of Javan rhinos in Indonesia. To learn more about our work with Javan Rhinos, please click here.
We will continue to provide updates from the field as they come in. Thank you for your continued support of our teams and rhino conservation.