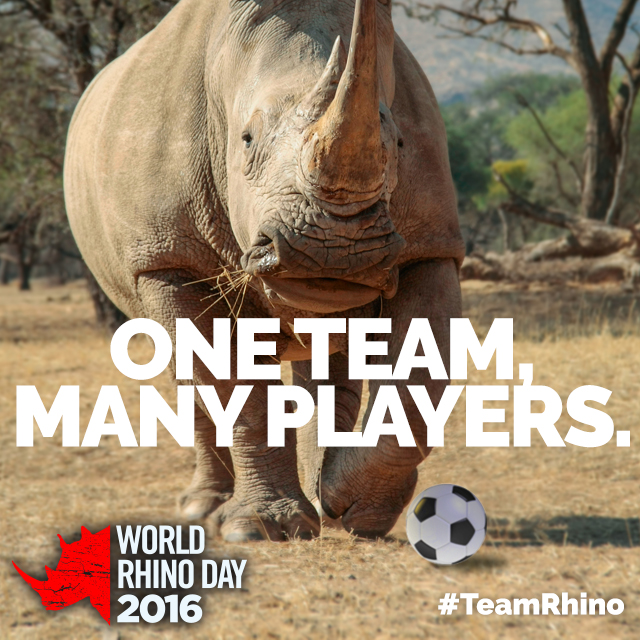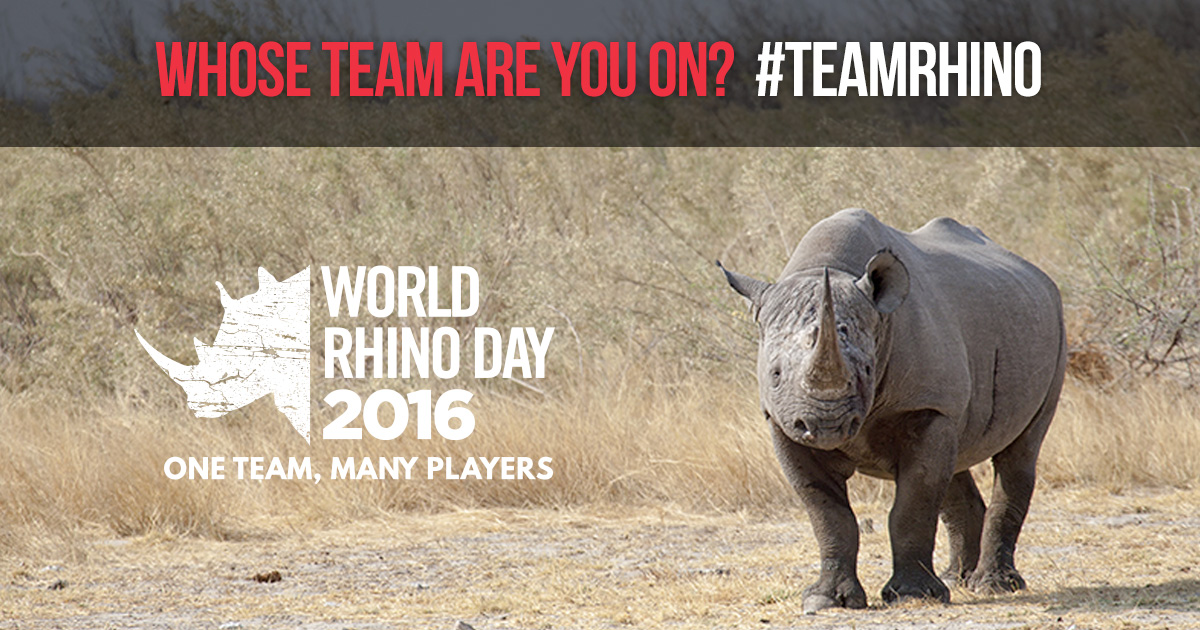 Today, we celebrate rhinos – those magnificent, horned beasts that inspire our wonder and touch our hearts. They're big. They're old. They lead a fragile existence. And they need us.
Rhinos need a team effort from around the globe to battle poaching, secure habitat, strengthen support for partner nations fighting to save rhinos, and educate people on how they can help. We urge people to join Team Rhino to help execute a game plan that will score wins for the rhino.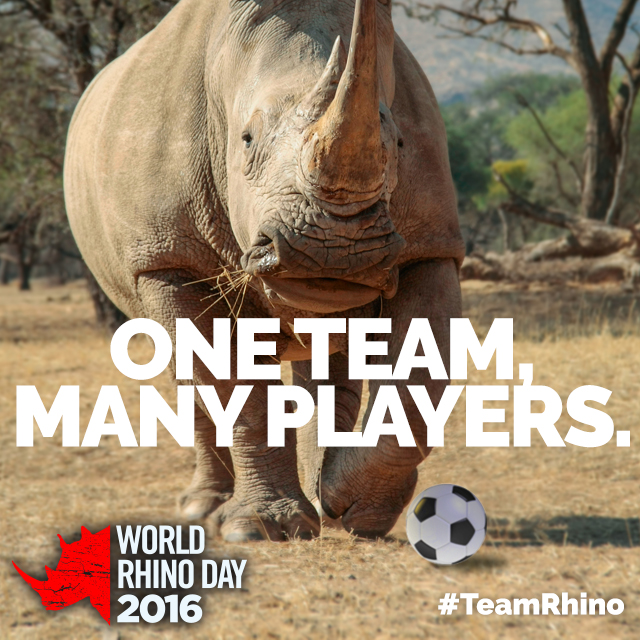 One Team, Many Players
The best teams have a great offense and defense. Team Rhino is no different.
Be part of our offense! Our offense includes partners, donors, advocates, zookeepers, and you. They help by donating time and money and sharing information.
On defense, we have the brave ranger protection units, biologists and researchers. They are in the field protecting rhinos and carrying out anti-poaching missions.
Today, we'd like to ask you to do two things:
Put a World Rhino Day Picture frame on your Facebook, Twitter, or LinkedIn page;
Sign the Team Rhino pledge to formalize your commitment to actively advocate for rhino conservation.
Now more than ever, conservation efforts are vital to the species' survival. We couldn't do it without you – our committed and passionate Team Rhino.
Thank you for your belief in our work.