Happy Mother's Day: Mabuya's Story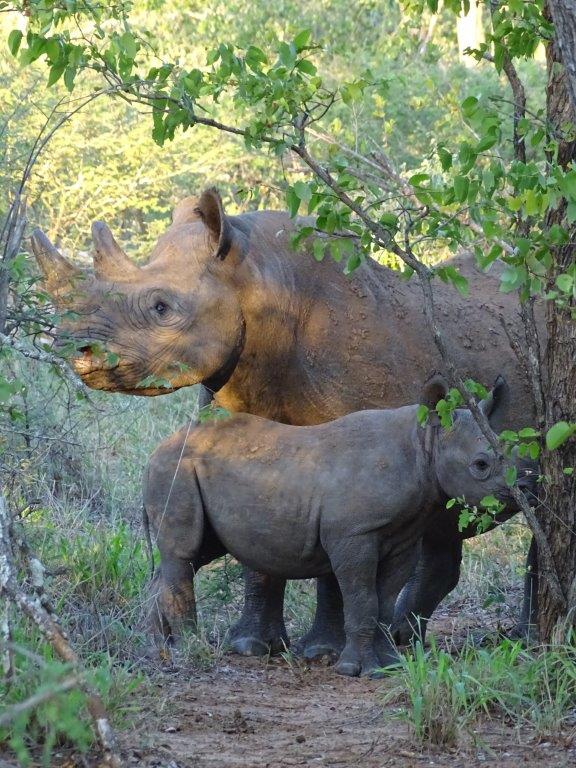 To describe my mother would be to write about a hurricane in its perfect power. Or the climbing, falling colors of a rainbow. – Maya Angelou
A Mother's Story: Blinded by a Poacher, Rhino Survives to Raise a New Calf…
Mabuya, a female black rhino in Zimbabwe's Lowveld region, was found wandering alone and blind. She had been shot through one eye and had a severe ulceration on the other. This was not her first brush with a poacher.
In fact, she has now survived four attempts on her life. Natasha Anderson, the International Rhino Foundation's (IRF) Zimbabwe Rhino Monitoring Coordinator, first met Mabuya in 2005 while moving rhinos from an area overrun with poachers to a safer area in the Bubye Valley Conservancy.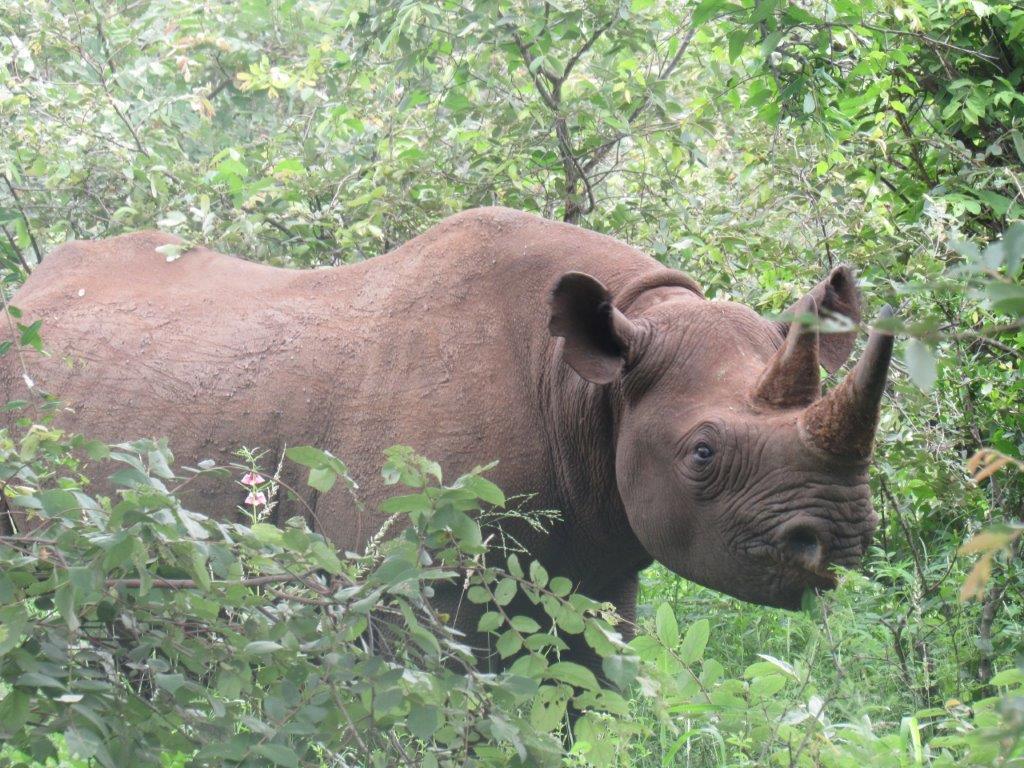 At the time, Mabuya had a four-month-old calf. On the day of their translocation, Mabuya was immobilized and readied for her move. The capture team immediately noticed scars indicating that she had been previously caught in a neck snare. Later, while drilling into her horn to place a tracking device, the veterinarian ran into a roadblock — an AK-47 bullet was lodged deep within her horn. Mabuya had already survived two poaching attempts.
Three years later, Mabuya narrowly escaped poachers again. This time, Mabuya and her current calf could not be located in their normal area and the fear was they had both been poached. After extensive searching Mabuya was found 20 kilometres outside of her normal home range, alone and very aggressive towards the rhino monitors. Her calf's body was found later with the horns cut off by poachers.
Five years on and Mabuya again found herself in the poachers' crosshairs. This time she was shot in the head and left blind. The poachers set a bushfire to help make their escape. The fire and smoke left Mabuya disoriented and unable to find water. She was quickly captured and brought into the bomas for medical attention. For months, Anderson visited Mabuya twice daily to hand-feed her browse to be able to apply eye medicine. Unfortunately, Mabuya never regained her sight.
Mabuya was transferred to Malilangwe where she spent five months in a larger pen, recuperating and receiving care from the Malilangwe team. Finally, Anderson and the team decided to give her a chance to live as normal a life as possible. Mabuya was transported to a larger, temporary pen with plenty of water and no lions. The area also had few other rhinos that would compete for resources.
The team made sure that Mabuya, who by this point was thought to be able to see some light, knew where to find water. The fence was removed and Mabuya was freed. Monitoring teams checked on her every day, locating Mabuya via her horn transmitter.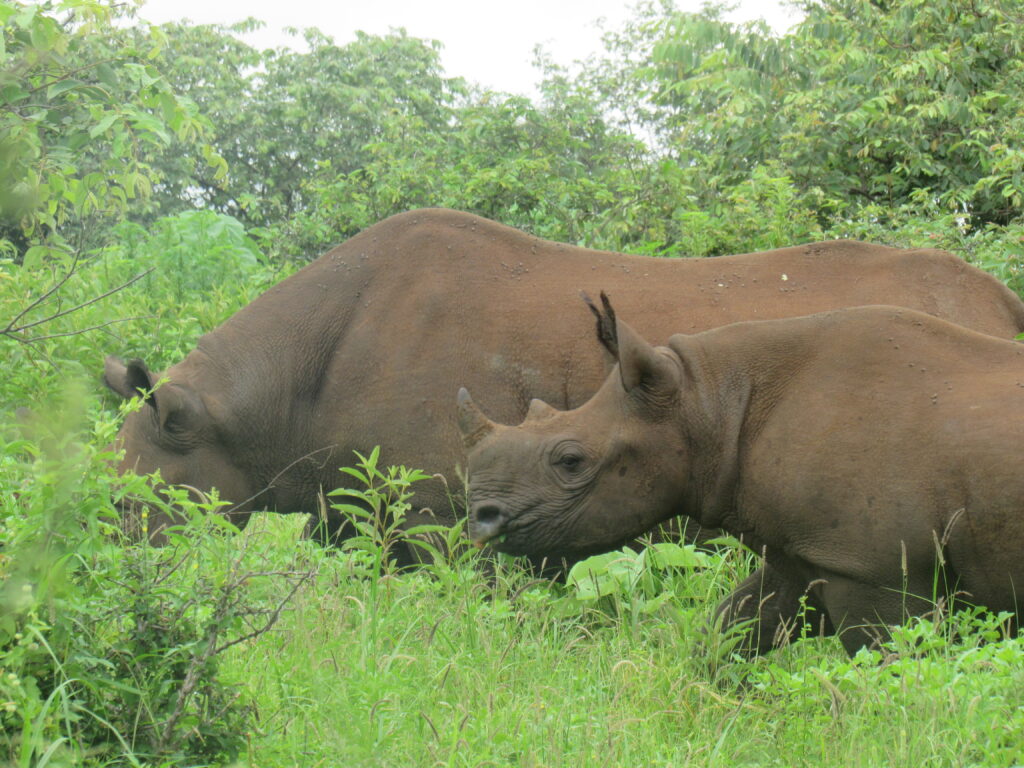 It has been more than five years since Mabuya survived the fourth attack on her life, and monitoring teams have tracked with great care the progress of her new calf. "Mabuya has been an amazing mother, despite her blindness," said Anderson. "Her calf is healthy, and at two years old can be considered successfully raised."
Poaching remains the largest threat to black and white rhinos in Zimbabwe and elsewhere in Africa. "This story has a happy ending," says Anderson. "Every new calf contributes to ensuring rhinos survive in the wild."