Happy Mother's Day – Celebrate with some of our favorite rhino mom stories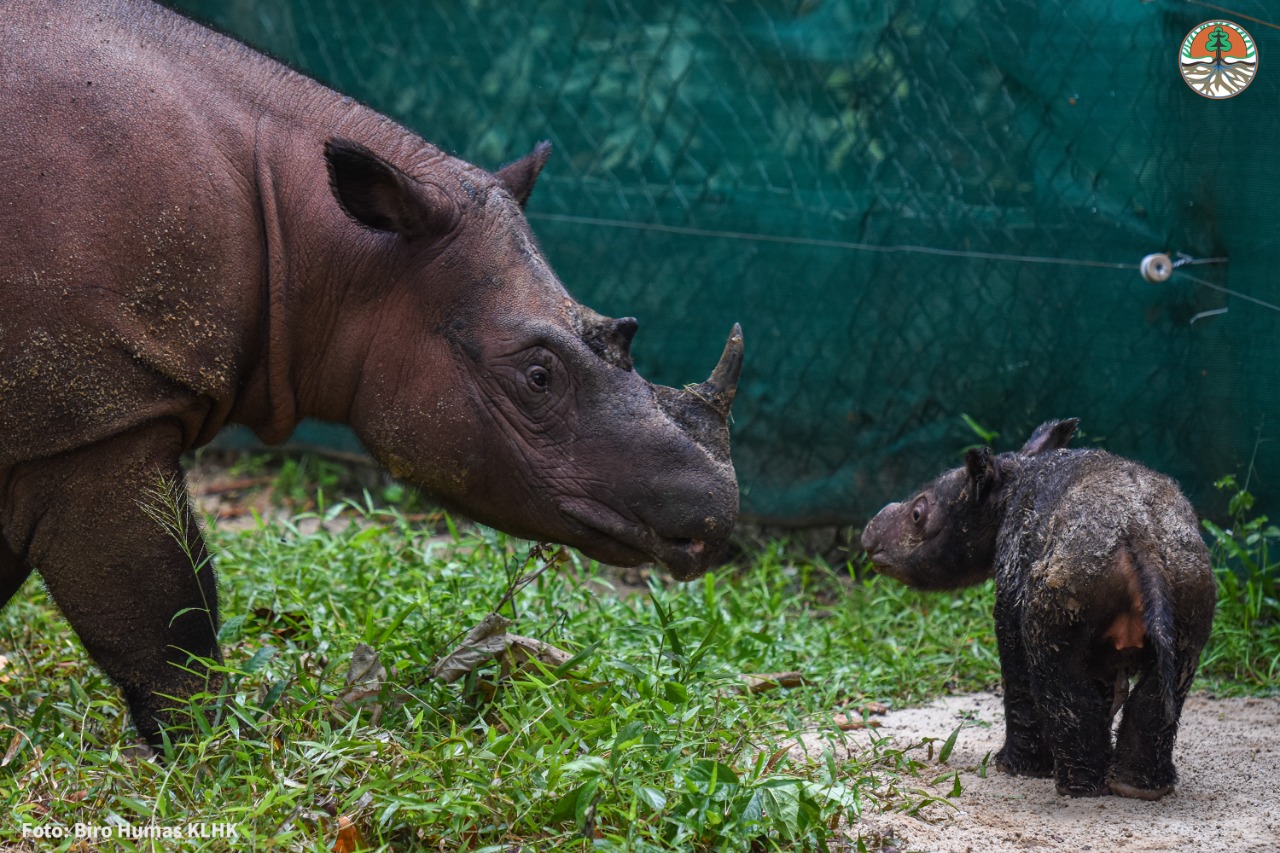 On behalf of the International Rhino Foundation, we want to wish everyone a very happy Mother's Day. In honor of mothers everywhere, we are sharing some of our favorite mom stories.
Siabuwa and Siashialaba
Siabuwa, a black rhino, is a survivor of the poaching onslaught that engulfed Bubiana Conservancy in Zimbabwe. Badly wounded by a poacher's bullet, she was nursed back to health and moved to the Bubye Valley Conservancy, joining other vulnerable black rhinos that were moved for their protection.
Siabuwa adapted well to her new surrounding and has successfully birthed calves over the years. In 2021, 29 rhinos were translocated to reintroduce a black rhino population in Gonarezhou National Park by the Gonarezhou Conservation Trust. Siabuwa's daughter, Siashialaba was one of the rhinos that took part in the translocation.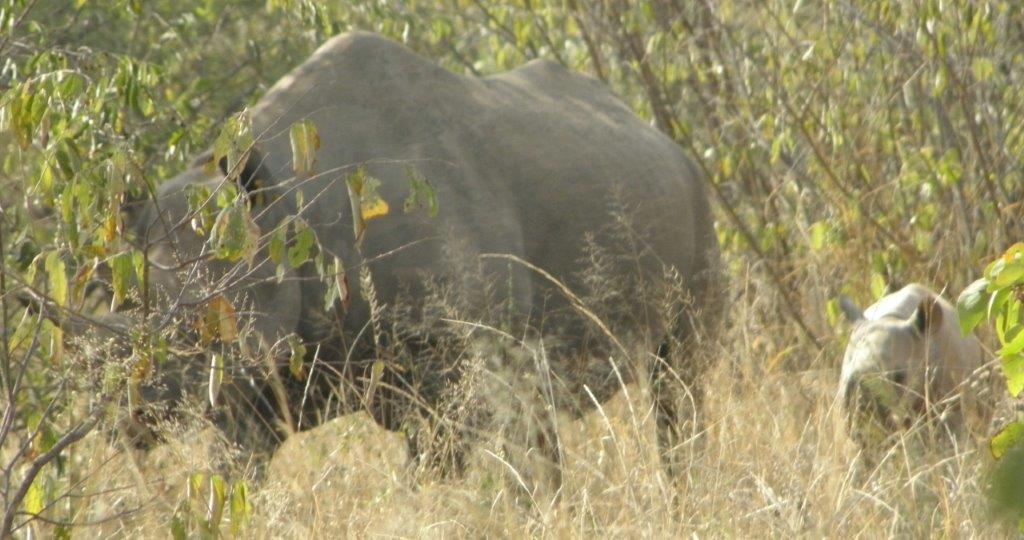 The Gonarezhou Conservation Trust (GCT) is an innovative conservation partnership between the Zimbabwe Parks and Wildlife Management Authority and the Frankfurt Zoological Society that is responsible for the management of Gonarezhou National Park.
Mabuya, a mom and a survivor
Mabuya, a female black rhino in Zimbabwe's Lowveld region, was found by rhino monitors, wandering alone and blind. She had been shot through one eye and had a severe ulceration on the other. Sadly, this was not her first brush with a poacher.
Mabuya has now survived four attempts on her life – she has been caught in a neck snare, shot with an AK-47, and lost at least one calf to poachers. During her long life, Mabuya has also been translocated from an area overrun with poachers to a safer habitat, and spent months in a boma being nursed back to health before being released into the wild again. Thanks to a 24-7 rhino monitoring and management program and emergency veterinary care, Mabuya has persevered – and has now reared several healthy calves.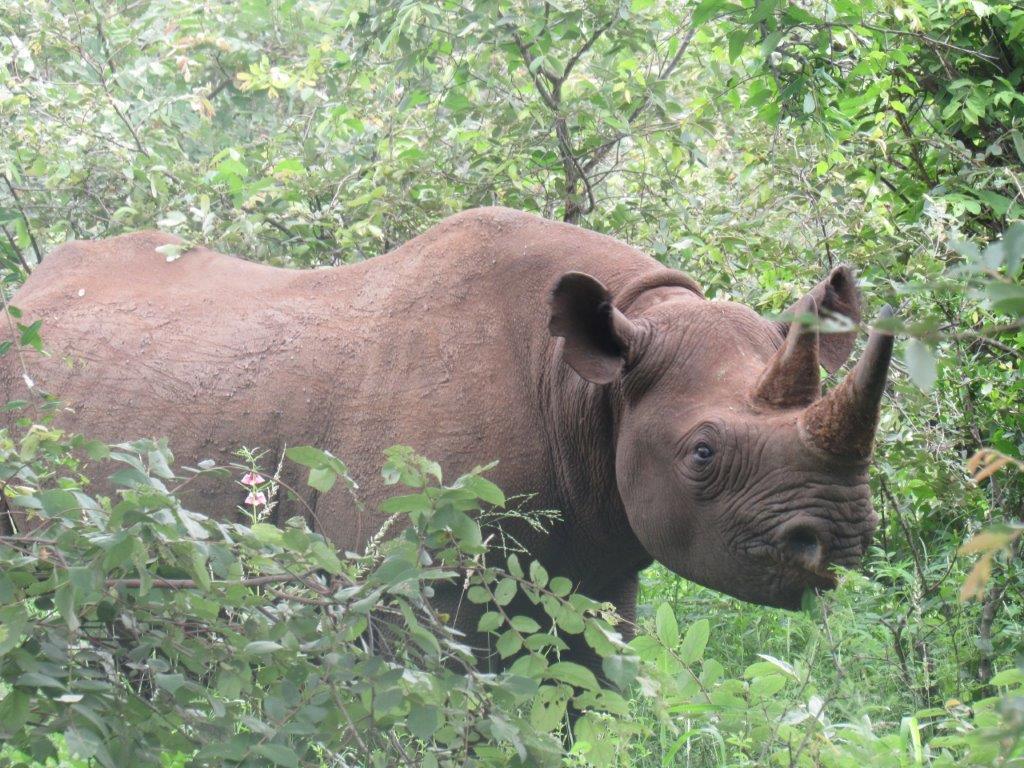 Mabuya and every one of her calves have made a huge difference for their species. You can honor your mother with the gift of a black rhino adoption.
Happy First Mother's Day to Rosa!
On March 24th, 2022, Rosa gave birth to her first calf. This birth was particularly momentous as Rosa had lost eight pregnancies prior to this birth. In 2004, she was moved to the Sumatran Rhino Sanctuary (SRS) and joined the breeding program under the direction of the Indonesia Ministry of Environment and Forestry and the care of the vets and staff at the SRS.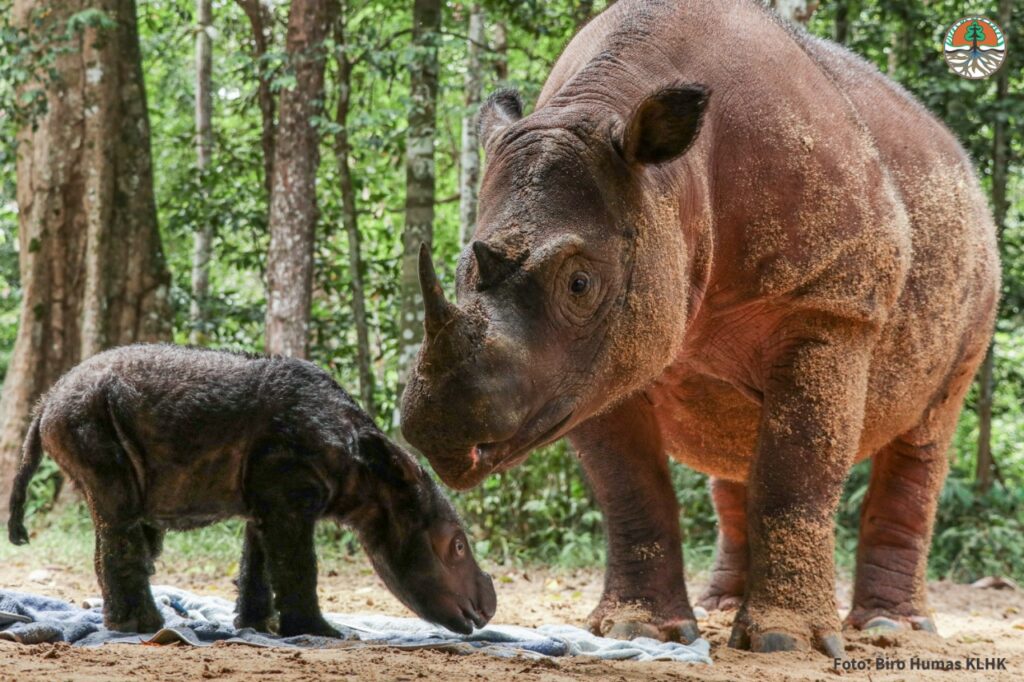 Since 2022, we now have the opportunity to celebrate Rosa on Mother's Day as well. Her calf has brought excitement throughout the world and offers hope for the survival of the Critically Endangered Sumatran rhino.
Ratu is a grandmother!
Ratu – whose name means "queen" – was born in Way Kambas National Park more than 20 years ago and was brought to the SRS in 2005 for her safety after wandering into a local village one night and being chased even farther from home. Although it took many years of courtship, Ratu became the first Sumatran rhino to give birth at a facility in Indonesia. She is the mother of Andatu, born in 2012, and Delilah, born in 2016.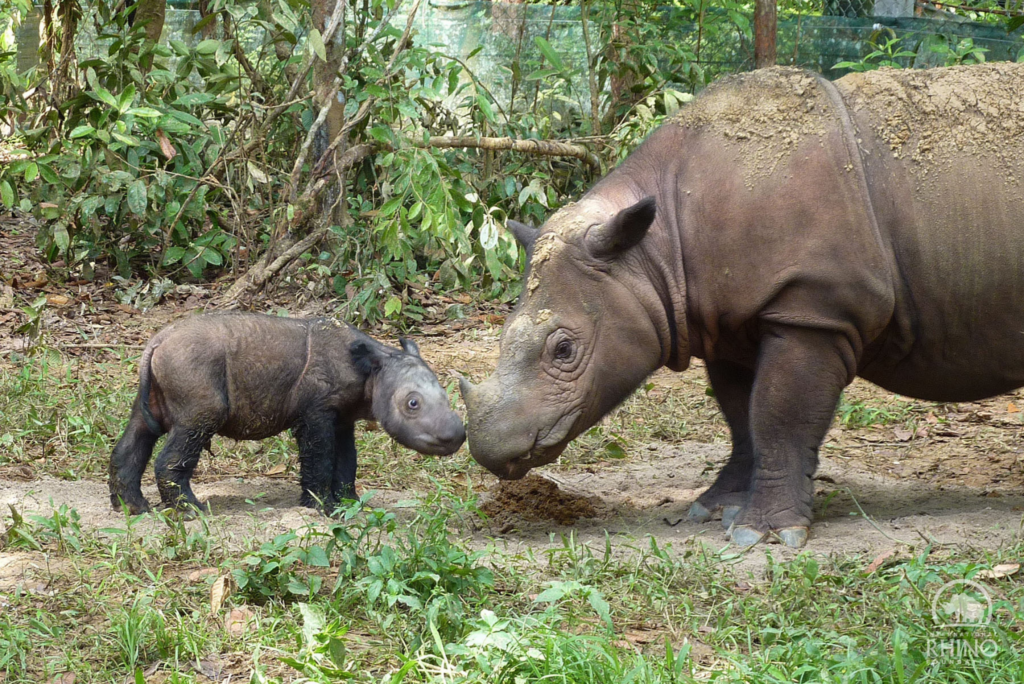 Ratu is now a grandmother as Andatu is the father of Rosa's calf. Three generations now call the SRS home.
You can honor your mother and support the mothers at the SRS with a donation to help save Sumatran rhinos.