Happy 14th Birthday to Harapan!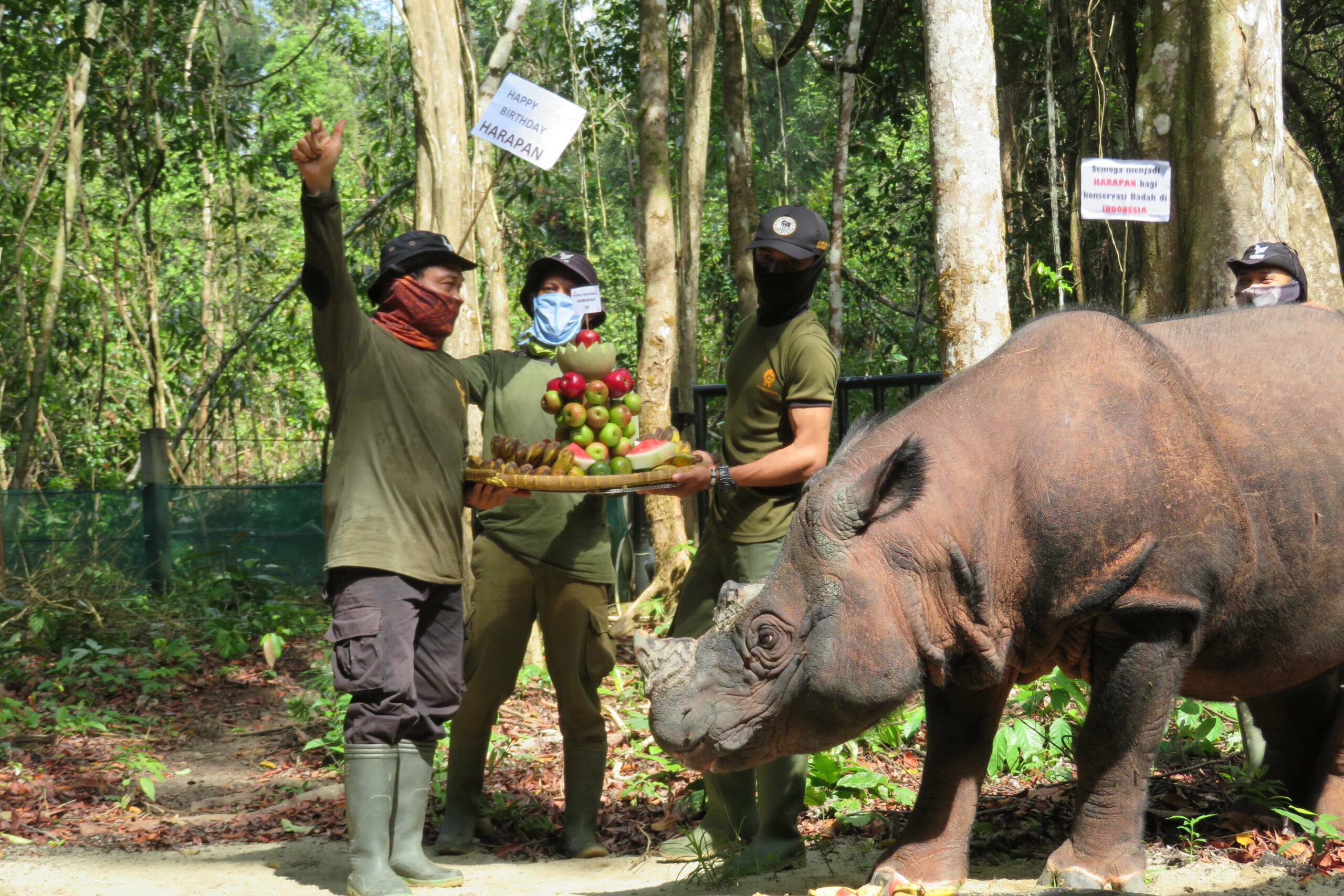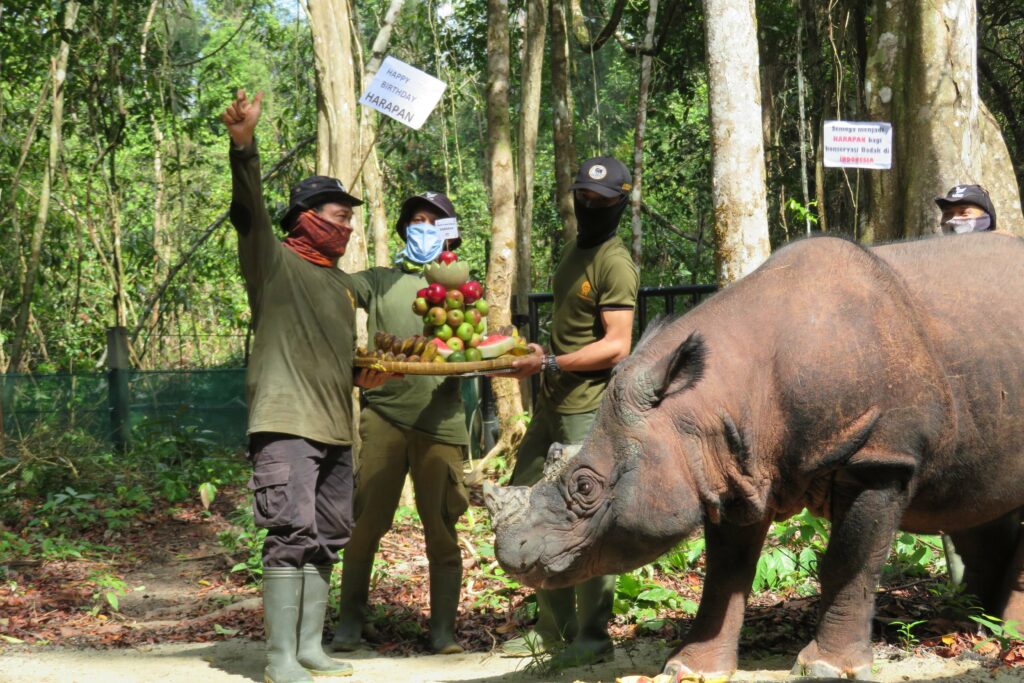 Harapan, or Harry as he is affectionately called, has a huge fan club in the United States. He was a star before he even arrived at the Sumatran Rhino Sanctuary (SRS) in Indonesia's Way Kambas National Park in 2015.
Harry is an international traveler and has stolen people's hearts at every stop. He was born at the Cincinnati Zoo in 2007 to mother Emi and father Ipuh. His parents were part of an international breeding program developed to increase the population of the critically endangered Sumatran rhino.
He spent his first eight years in three zoos, criss-crossing the United States from the Cincinnati Zoo to the White Oak Conservation Center in Florida to the Los Angeles Zoo. Harry then returned to Cincinnati, before making the 10,000 mile, 53-hour journey to the SRS.
His trip included stops along the way in Columbus, OH, Chicago, IL, Anchorage, AK, Hong Kong and Jakarta before being trucked and ferried to his final destination. And when he arrived, he calmly strolled out of his crate into his new home and promptly looked for some local browse to eat.
Harry has been at the SRS for 6 years now, but his explorations have not ceased. He was the first rhino to move to the new second enclosure which opened at the SRS in 2019. He has a neighbor again, as Delilah (a female Sumatran rhino born at the SRS in 2016) has moved in as well.
Harapan's name means hope. He has certainly brought hope to many around the world, bringing awareness about the threats Sumatran rhinos face and the critical work being undertaken for their survival.
Harry turns 14 today and he can expect a special cake of his favorite fruits from his dedicated keepers. You can join us in wishing Harry a very happy birthday in the comments below or consider adopting him.
In honor of Harry, IRF has created an online jigsaw puzzle of him for you to enjoy.
Happy Birthday Harapan!