Donor Spotlight: Steel Rhino Property Inspections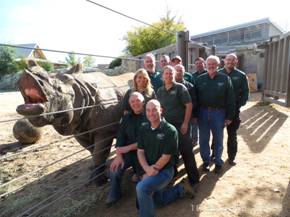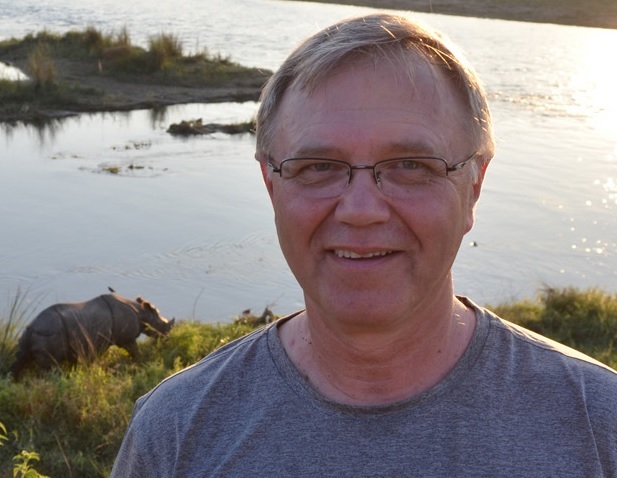 "In sponsoring Ratu and her baby, there is nothing better than keeping this species around for our children. I know that I may never see a Sumatran or a Javan Rhino. We want the sumatran rhino to have a chance for survival and would love the opportunity for our children and grandchildren to get to see and experience these magnificent animals."

Jim Michael
Steel Rhino Property Inspections
Why We Named Our Company After Rhinos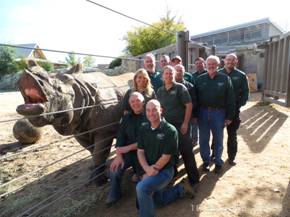 When I was naming my company several years ago, I was reminded that I have always loved rhinos, they are amazing animals; large, graceful, dynamic, powerful and determined. As a company we inspect property, and most of the time we have to use ours senses to do a great job, not just our eyes. The rhino uses its senses as their eyesight is often poor. As for the name "Steel Rhino", my wife Lisa and I adopted a rhino in Africa, when she had a baby, they sent a photo of the mom and baby together. The baby's skin was loose, and it looked like it was wearing a suit of armor. Hence, the name Steel Rhino came to mind.
Our Inspiration 
One special man is Dave Johnson, the pachyderm zookeeper at the Denver Zoo. He has founded the Katie Adamson Conservation Fund, works with kids in the Denver Zoo Explorer Program, and has written three books, all of which are published, and the proceeds go to save rhinos.
All In The Family
My daughter gave a presentation at a fundraiser for rhinos in Nepal "from the rhino's perspective" about the species, and how man has decimated the rhino over the years. She managed to bring people to tears and is very conscientious and determined about taking strides to save and protect rhinos.
Rebecca is now determined to continue moving forward with efforts to educate people and to protect rhinos. She is working to return to Nepal this year and devote time and energy helping with conservation efforts in that country.
Ratu's Baby Shower
My wife and I have adopted Ratu last year. We want to help save all five rhino species. All of our efforts are pointed to rhino conservation efforts around the world.
To contribute to Steel Rhino's baby shower for Ratu, click here.