Another Rhino Back on His Feet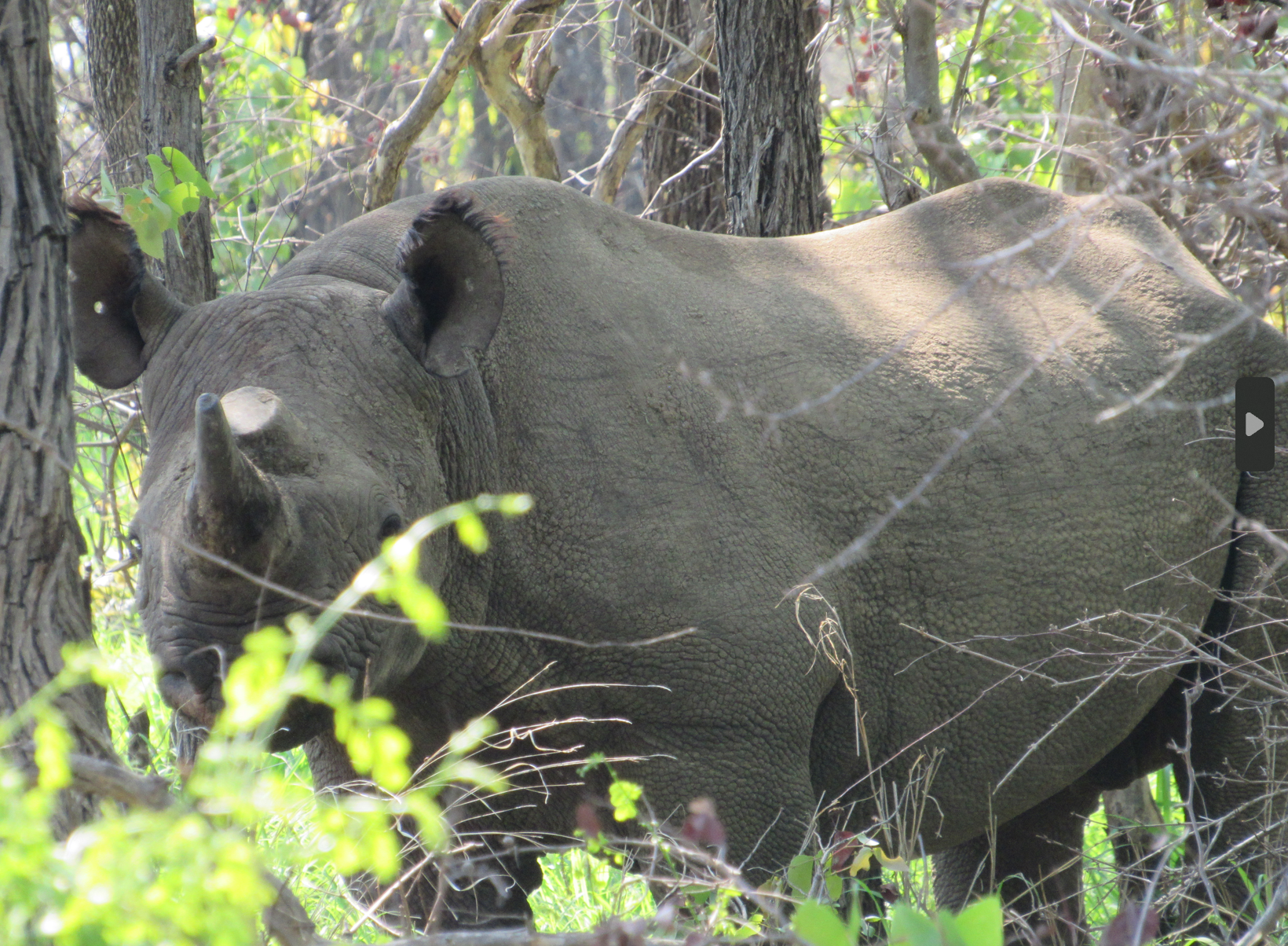 The International Rhino Foundation (IRF) and our partner, the Lowveld Rhino Trust (LRT), undertake emergency interventions, including providing support for orphaned rhino calves and veterinary treatment for animals wounded by poaching attempts or other factors in Zimbabwe. In mid-September, a Bubye Valley Conservancy anti-poaching patrol encountered a problem, which they communicated to LRT staff during their routine rhino management operation in the area.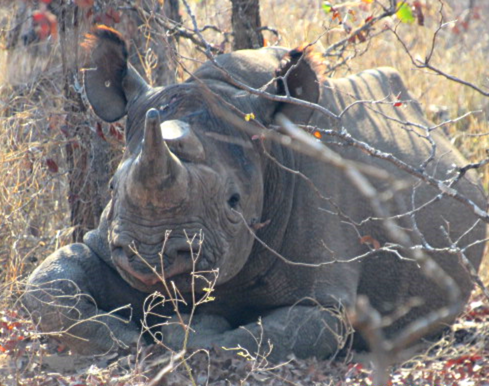 The patrol unit had found a site where two black rhinos fought and one animal had left a trail of blood as he departed the site. The teams tracked the rhino to check on his injuries. Oftentimes, fighting bulls (male rhinos) can bleed significantly, especially if they sustain facial injuries. These wounds can heal very quickly and do not always require treatment. When the staff found the rhino, they could not easily detect any wounds (despite the trail of blood). However, the young bull was unusually reluctant to move away when approached by people, which suggested he was injured. The team made the decision to dart him so he could be safely seen by professionals to assess any injuries.
Once the rhino was laying on his side it was painfully obvious what the problem was – the soles of both front feet were partially missing! The six-year-old bull was identified as "Budas" and he was over 40km (24 miles) away from his normal home range. Whether he had worn down the soles of his feet from running such long distances or burned his feet on hot coals left over after recent bushfires, the team could not be sure. Thankfully, other than his feet his body condition was very good and he was moved to a quiet corner of the conservancy, away from other bulls. He was treated and fitted with a horn transmitter so he could be easily found again to check on his recovery.
It took two weeks to find Budas again, even with the transmitter, because he moved the 40km back to his normal area and appeared to be in a great deal of discomfort. LRT staff found him lying with his front feet turned in which is very unusual for an adult rhino. His condition had deteriorated and he was being hunted by another bull in the area. Staff quickly decided that Budas should be moved into the bomas so he could heal and recover.  
Donate today to help provide care to rhinos like Budas. A generous, long-time IRF donor has agreed to match every gift you make, dollar for dollar, from today until December 31st. That means for the rest of this year, your gift will go twice as far and make double the impact for rhinos and the communities living with them. 
Budas quickly took to life in the boma. He was always standing and ready to take the fresh browse delivered to him twice a day. Arguably his favorite activity was getting hose downed by the rhino monitors as the midday temperatures approached 40 degrees Celsius (104 degrees Fahrenheit!).
After three weeks Budas started pushing on the boma walls and getting restless. This behavior suggests that his feet were no longer in pain and his energy levels were back to normal. He was released just a few weeks ago and quickly vanished into the bush. It took over two weeks to find him – he moved a significant distance to the north, to a lush and quiet part of the conservancy where he is no longer under pressure from other bulls and is continuing to make a strong recovery.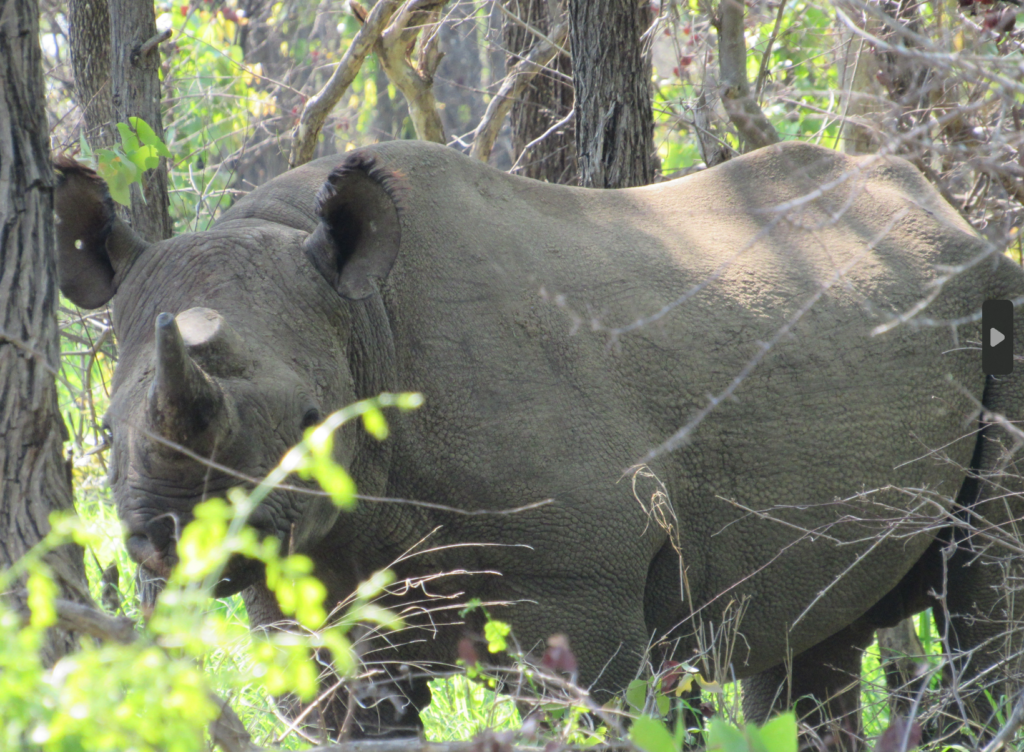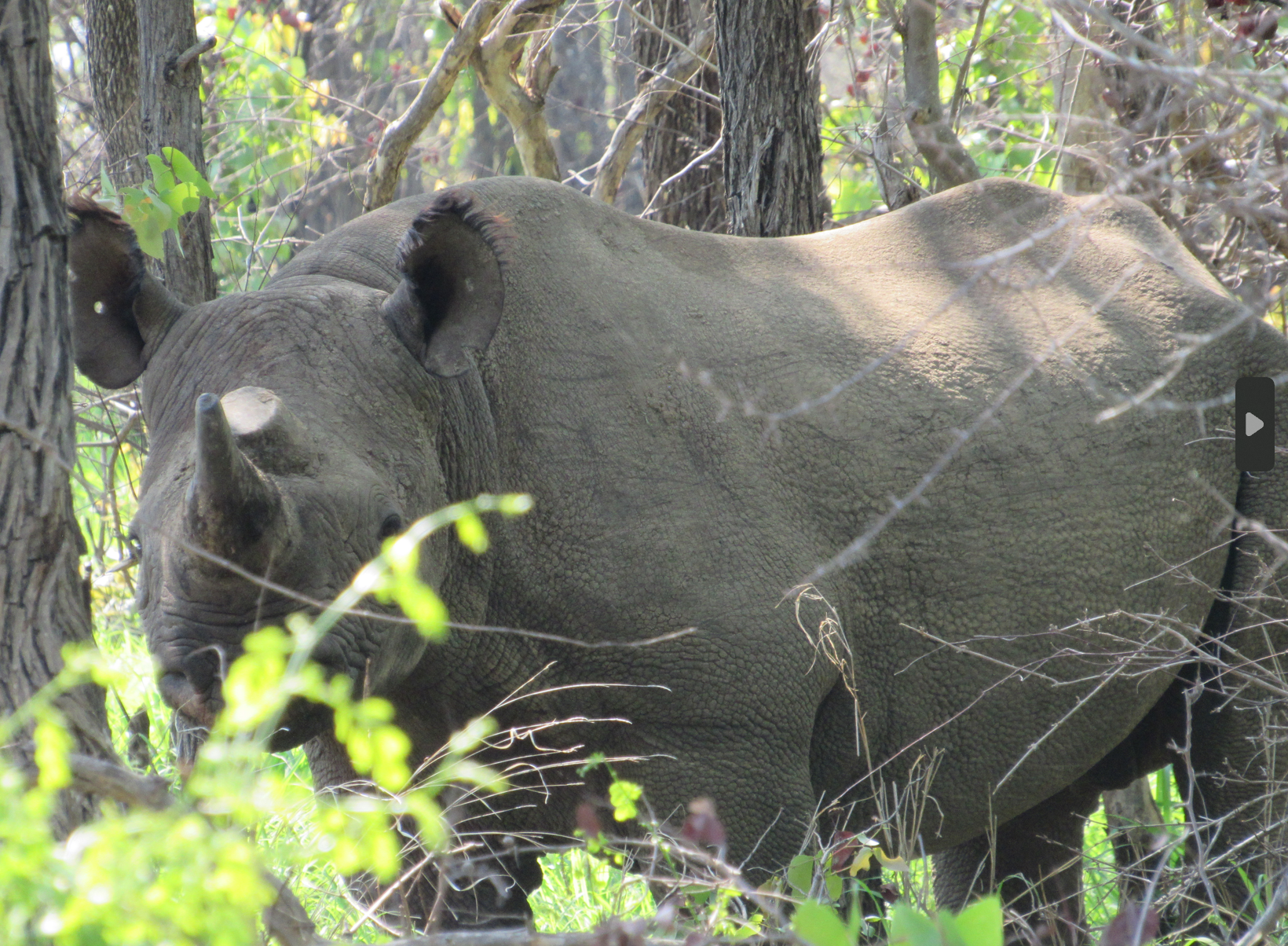 ---
Your support of IRF ensures rhinos like Budas receive the care they need to return to the wild. Rhinos depend on us and we depend on you to fund our comprehensive conservation programs in Africa and Asia. Thank you for making our work possible.