A Second Chance for Rhinos Like Dozer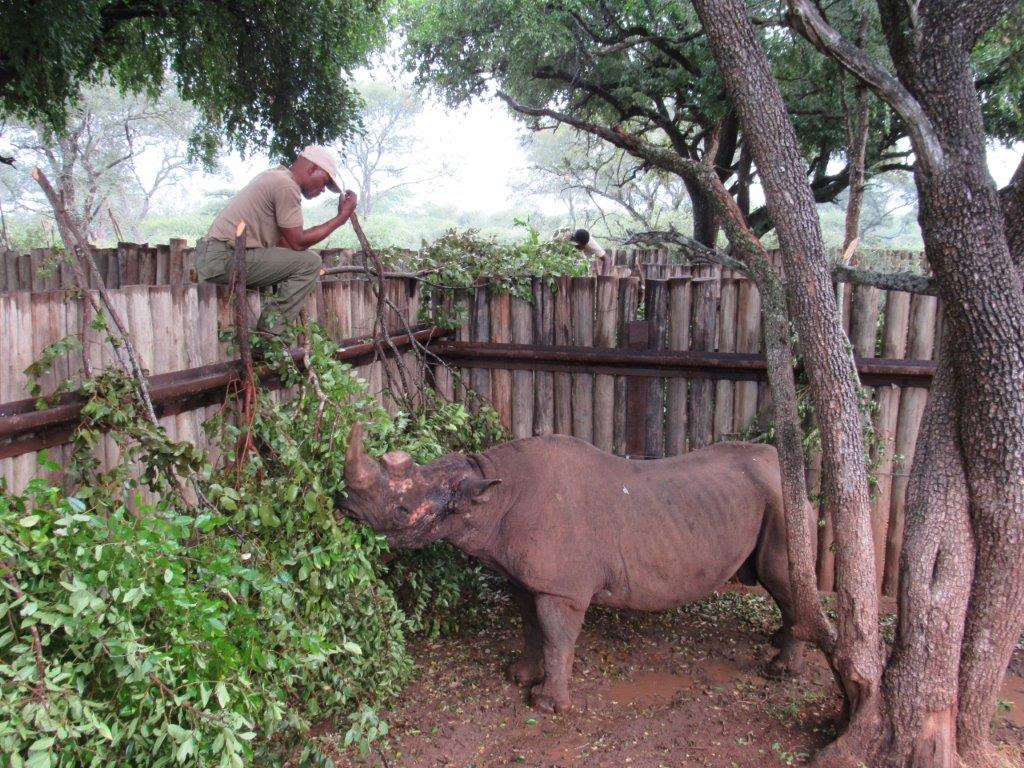 Dozer, a male black rhino, has been monitored by IRF's partner the Lowveld Rhino Trust for 28 years. Dozer was just three years old when he was translocated to become one of the founding members of the newly established Bubiana Conservancy black rhino population in 1993, in one of the first rhino operations supported by IRF in Zimbabwe.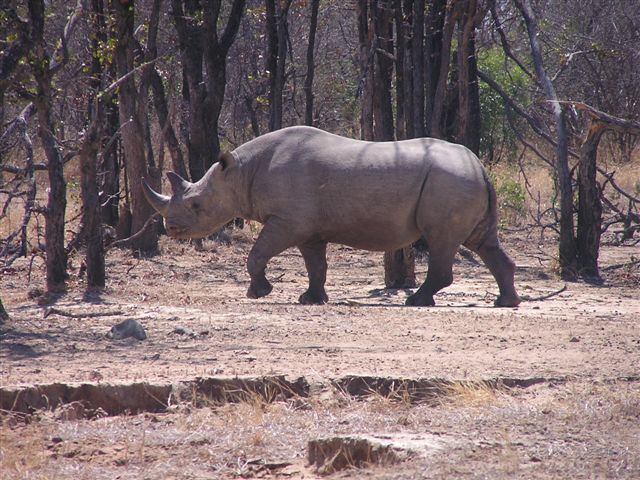 Thirty years ago this month, a small group of dedicated, passionate conservationists created the International Black Rhino Foundation in response to a massive wave of poaching in Zimbabwe. The world's largest population of black rhinos had been reduced to fewer than 300 animals over just a few decades. We knew that without intervention, the species would be lost. The International Black Rhino Foundation became the International Rhino Foundation – an organization dedicated to ensuring the survival of all five species of rhinos. Today, black rhinos number around 5,600 individuals, but are still consider Critically Endangered as they face grave threats from poachers.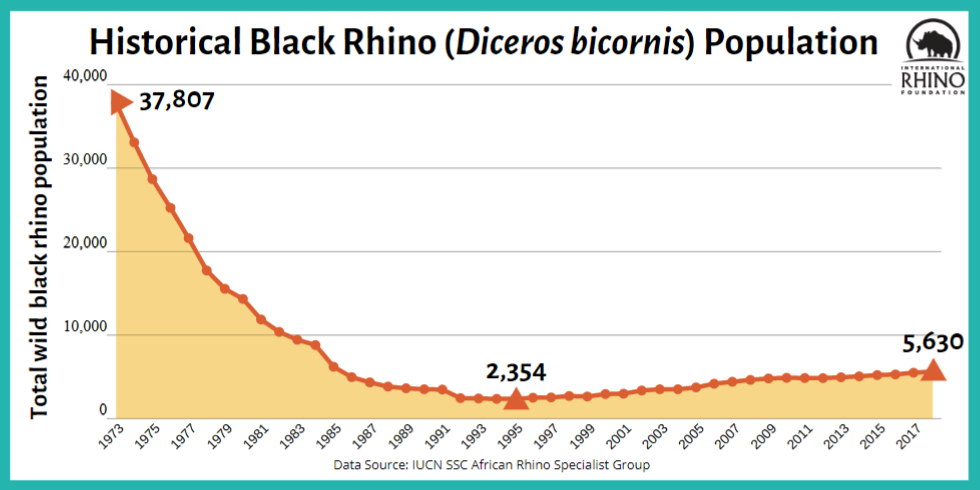 For sixteen years, Dozer lived among the massive granite outcrops of Bubiana, until habitat loss caused by Zimbabwe's Fast Track Land Resettlement Program necessitated another capture to move him to a safer area in the neighboring Bubye Valley Conservancy. Dozer settled quickly into his new home because he was moved along with all his neighboring rhinos, so it was more a change in scenery than a change of society. Black rhinos maintain strong social bonds with their neighbors and these relationships are important for population security and growth.
Two weeks ago, Dozer had to be moved again, but this time without his neighbors – much to his relief. A new crop of young bulls had taken to challenging Dozer for his prime piece of home range along the Bubye River. Now 31 years old, Dozer is no longer up to fending off so many attacks. Injured so severely that he lost his vision, Dozer had taken to hiding on the bank of the river and his condition was falling due to stress and insufficient foraging.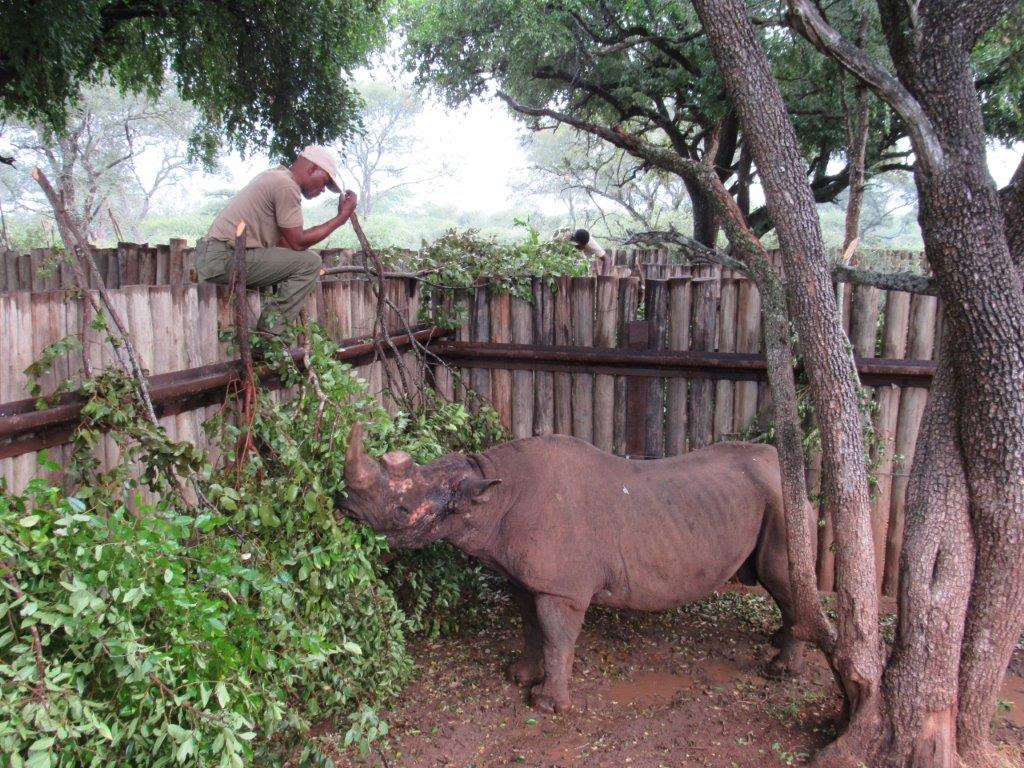 After just one week being cared for in the bomas, Dozer started to regain his confidence, enthusiastically feasting on his twice daily delivery of browse and even starting to scrape his feet in his dung – a bull behavior used to mark out territory. We don't know whether his eyesight will recover, but as we have learned, black rhinos can carry on a relatively normal life without sight. Their exceptional senses of smell and hearing make up for what they can no longer see with their eyes.
Dozer was successfully released back into a different area of the conservancy last week, where he has joined two blind females, Mabuya and Donjiwe. We hope he will produce a few more calves in what will be his fourth decade with the Lowveld Rhino Trust.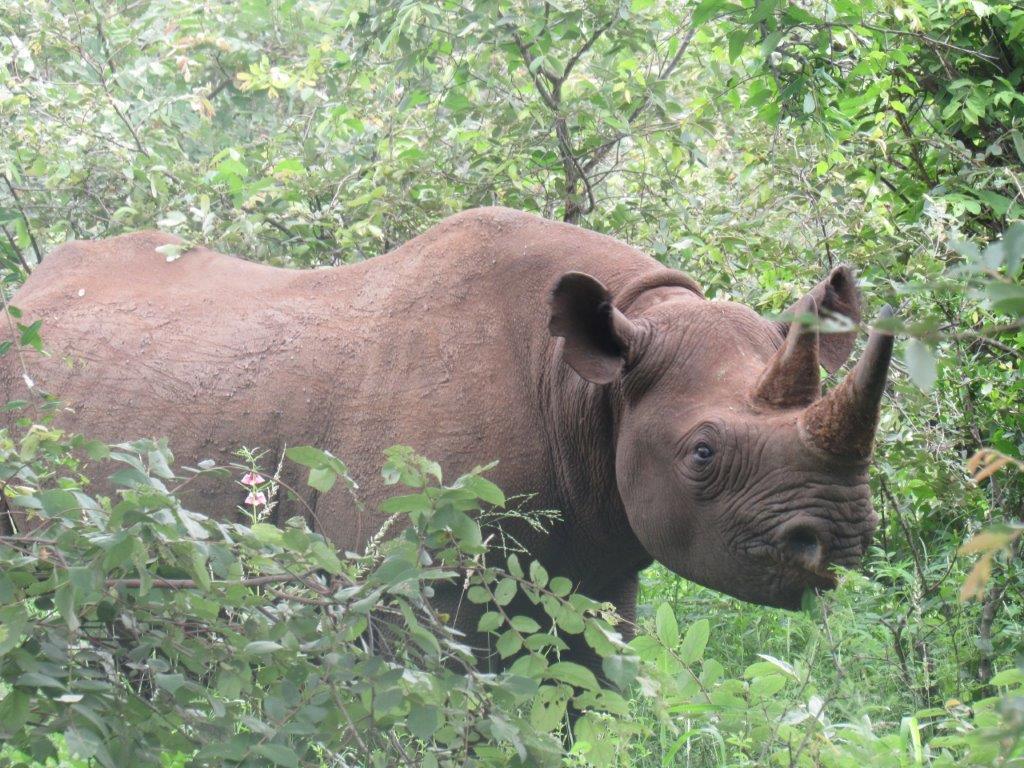 Thanks to the commitment and passion of so many dedicated people around the world, like you, all of us at IRF and the LRT believe we can give rhinos like Dozer a second (and third or fourth!) chance – and build a world that values all wildlife. Will you help today?
The past year has been particularly difficult for everyone, as we've navigated the devastating consequences of the global pandemic. We've faced unprecedented challenges in rhino conservation too, particularly in Africa, where the loss of tourism income has had a crippling impact on many reserves' ability to fund wildlife security operations.
A generous group of long-time IRF donors have created a Challenge Fund, to match every donation made in May. This month only, every dollar you donate will be doubled – and every dollar will make an immediate impact for rhinos and the people who care for them.
We want to thank you for your support for IRF. You have been there for us time and again, through the initial crisis in Zimbabwe and many others, helping to ensure that rhinos survive and thrive in the wild.