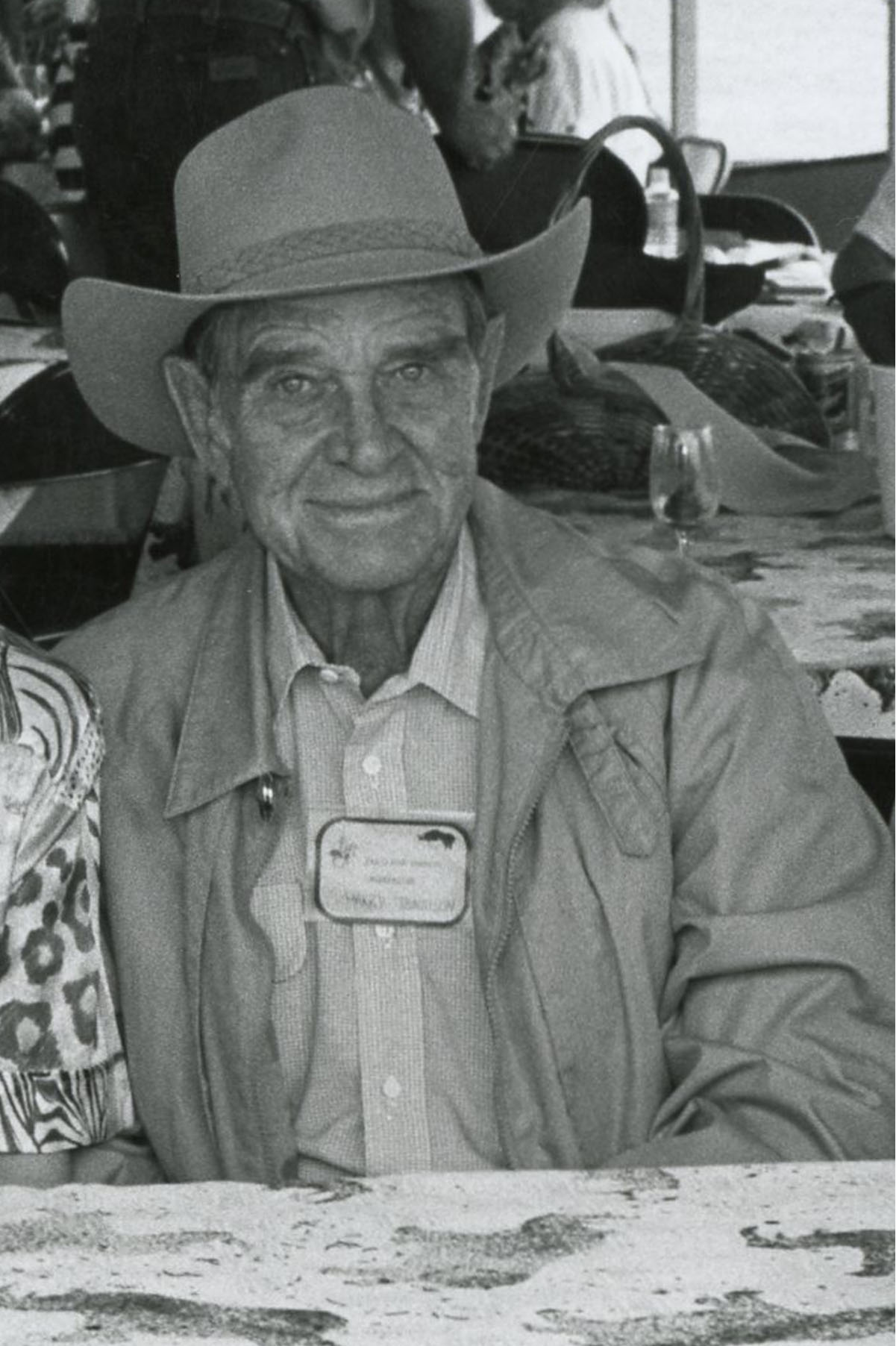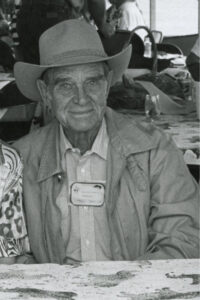 Many people have given their time and talent to build the International Rhino Foundation (IRF) into the organization that it is today. Without Harry Tennison, however, IRF may not have happened.
Harry loved Africa. He passed away in 2009, but before he died, he added up all of the days he had spent on the continent and it totalled nearly six years. It was on one of his trips there, that he realised he needed to do more to conserve the place he loved.
Born in Sherman Texas in 1919, Harry grew up on a farm where he learned to fish and hunt from his grandfather. He joined the Air Force and was a flight instructor in Fort Worth during World War II. It was there that he met the love of his life, Gloria Lupton. They married in 1950.
Harry was on a safari in Zimbabwe in the late 1980's when he noticed he was not seeing rhinos as often as on previous trips. The Zambezi Valley, home to the largest population of black rhinos at the time was in the grips of a growing poaching crisis.
Harry brought his concerns to the attention of others. A group came together and ideas began to form, eventually becoming the International Black Rhino Foundation with the goal to channel funding to help protect black rhinos in Zimbabwe and translocate a population for breeding in the United States and Australia.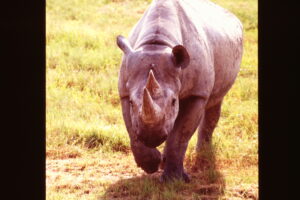 Harry is remembered as being colorful and a great storyteller. He would be quiet in a meeting, listening to all sides and then suddenly interrupt boisterously interjecting his opinion. If a meeting went past 5 o'clock, he would pull out a bottle of scotch, share it with everyone present and continue his argument. He was an avid poet and wrote a journal of his adventures.
A strong presence and a voice for conservation in Africa, Harry helped to establish a fledgling organization that wanted to make a difference for rhinos. The International Rhino Foundation remains steadfast in its mission to protect rhinos in the wild today.